We caught up with WeBarre co-founder and barre instructor Anabel Chew to learn five things about barre that makes it such an effective workout.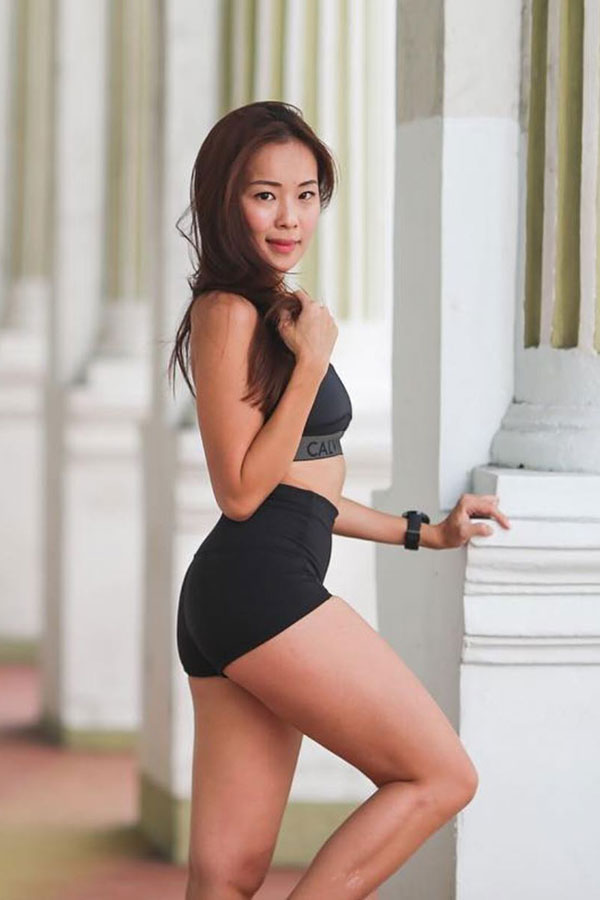 When it comes to fitness, the common advice from industry experts is to find something that fits you. Whether that means attending gym classes, going for runs, practicing yoga or playing your favourite sport, it should be something that makes you motivated to keep doing it.
If you haven't found a fitness activity that you really love, however, barre is something you should consider. For those unfamiliar, barre incorporates the strength and grace of ballet coupled with the safety and alignment principles of pilates. WeBarre co-founder and barre instructor Anabel Chew calls this "the perfect marriage".
Like the initial misconception against ballet, some may think that barre is primarily for women, but Anabel believes "real men do barre". And who better to be its poster boy man than Arnold Schwarzenegger, who balances out his weight training and body building routine with barre exercises?
Having picked up yoga when she was 20, Anabel only discovered barre four years later when a friend told her, "Yoga is great but you haven't felt all your muscles work until you've been to barre". She was hooked ever since.
We caught up with the barre enthusiast to learn five things about barre that makes it such an effective workout.
Working muscles from head to toe…
Arguably the main reason why Anabel and many like her enjoy barre is because it targets the entire body, especially the smaller muscles that are under-utilised and weakened in modern lifestyles, such as stabilisers in the core and glutes.
"Barre is more similar to pilates but we bring it to overdrive by pushing your muscles to burn until they fatigue, target the muscles that are highly-coveted – think abs, butt and arms – and you'll see visible results in your body fairly quickly!" she says.
Its combination of ballet and pilates movements helps to strengthen and tone the body while building stamina, strength and flexibility without "bulking up". This results in a physique that appeals to women who want to build posture and get lean, but not to the point of looking brawny.
Meanwhile, men who typically work on their bigger muscle groups by lifting at the gym can benefit from the strengthening of their core and stability muscles through barre. This, in turn, aids in their heavy-lifting performance with minimal tension, maximum ease and postural awareness.
Related: Yoga, pilates, plyometrics and HIIT – which is best for you?
…even if you only have an hour
Anabel names the WeBarre Signature Multi-Level Class as her workout of choice if she has only 60 minutes a day to exercise. It is designed to hit all the major pillars of fitness in one class: cardio, strength training, flexibility, agility and balance.
Why divide it into abs day, leg day and so on when you can work on those all in an hour?
The best of everything in one
"We start with an energizing warm up sequence, then target your arms, quads, inner thighs, calves, glutes and core," she explains. "In the middle of the class we throw in a heart-pumping HIIT cardio sequence to take your heart rate up to 80 to 95 percent of your maximal heart rate to boost your endorphins, get your cardio fix and get you hot and sweaty!"
"I get that running is not for everyone, but my mantra is that if it's just 5 minutes of cardio, everyone can do it!" she adds.
Not forgetting the importance of cooling down, the workout finishes with a stretch to improve flexibility and relax all the muscles targeted in class.

Move to the music
Another factor that differentiates barre from yoga and pilates is music. The former two lean towards a quiet, mindful practice with soft, meditative music in the background (or none at all), whereas barre revolves around upbeat tracks – like dancing. If you're someone who enjoys interaction with a community and/or moving to a beat, then barre is definitely a good way to go.
"We also don't take ourselves too seriously and crack (sometimes corny) jokes in class, scream and yell through the burn and smile through it all!" she quips.
Never reach a plateau
With certain practices and workouts, there may come a point when you have reached a respectable level. While that may serve as motivation at the beginning of your fitness journey, it may lose its spark later on. Since there's so many different ways to workout in barre, you don't have to worry about things getting too easy.
"Just when you think you've 'got it', our instructors will be looking for ways to challenge you deeper, and ensure that your fitness levels are always pushed, and never hit a plateau," she says.
View this post on Instagram
For more information about WeBarre, log on to the official website here. Follow Anabel Chew on Instagram @anabel.chew for more updates on all things fitness.