Whether on the field, court, or track, Swiss watch brands have found their way to the wrists of  the best players in the world's favourite sports.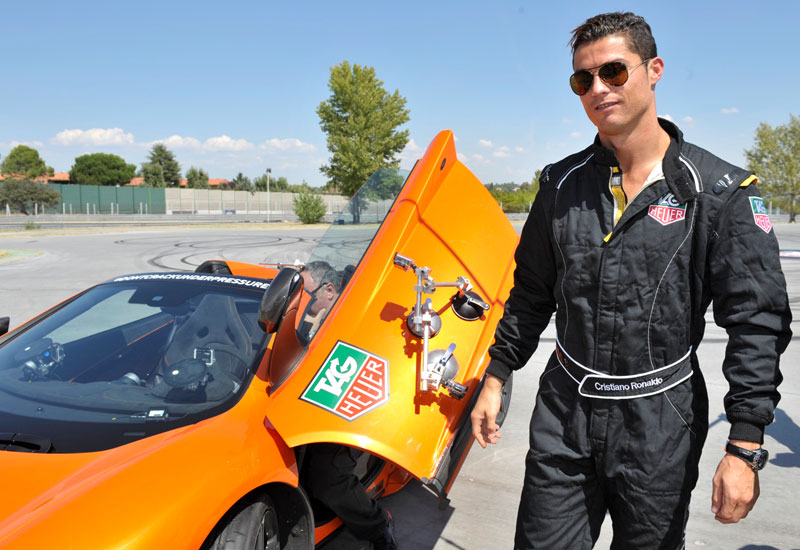 It's no secret that athletes make a sizable chunk of their earnings from endorsements. It makes sense – their high visibility and following puts the brand right at the forefront with them, often embodying shared values concerning victory and excellence.
Oh, and if their sports are watch friendly, that's all the better; which explains why so many tennis and golf players have forged partnerships with Swiss watch brands.
Here are five such brands that have tapped into the influence of famous sportsmen in good taste.
Rolex – Roger Federer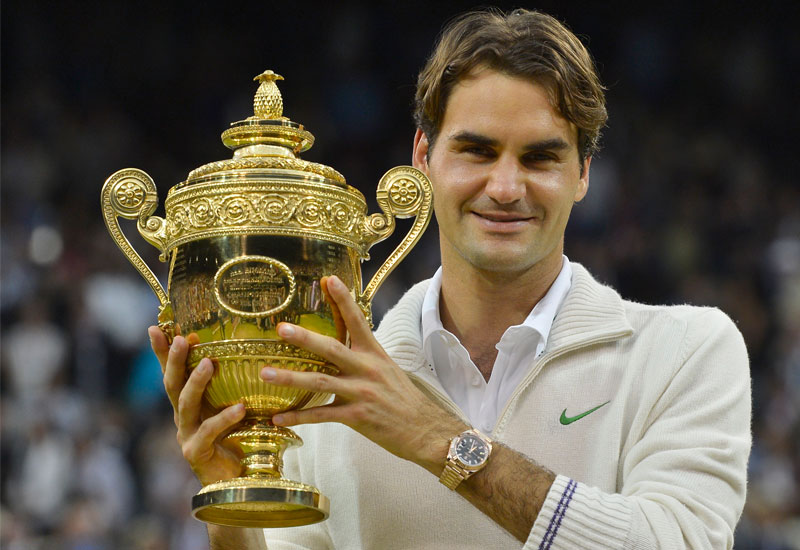 When this 19-time Grand Slam winner signed a $15 million-dollar deal endorsement deal with Rolex in 2012, it was the beginning of an enduring relationship. He has since gone on to incredible feats in his tennis career, with his trusty Rolexes by his side whether training or on the championship court. Each of his pieces hold significance to him, and it's no secret that this tennis master loves his Rolexes.
Discover more about Rolex's presence in sports here.
TAG Heuer – Cristiano Ronaldo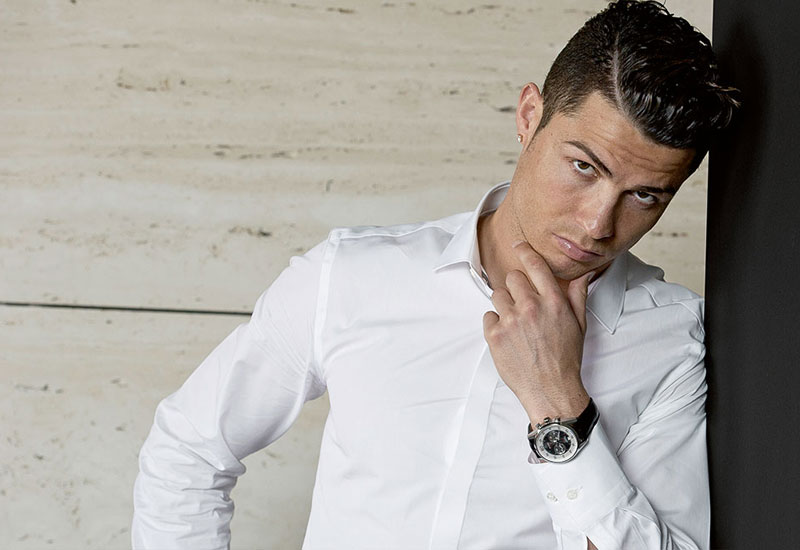 The millionaire footballer is equally famous for his good looks besides skill on the field, and this year, he tops the Forbes list of highest-paid athletes with sponsorship alone raking in $35 million. He's fast, skillful and works hard, having proven himself one of the greatest footballers of our time.  With this eponymous Swiss brand, Ronaldo starred in the Don't Crack Under Pressure campaign, and is the inspiration behind the TAG Heuer Formula 1 42mm Chronograph Ronaldo Special Edition.
Check out the other sports names TAG Heuer has enlisted as ambassadors.
Hublot – Usain Bolt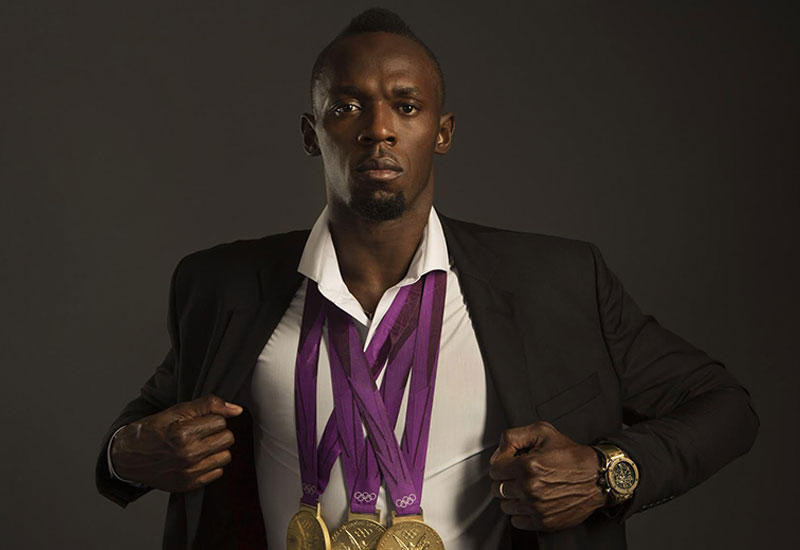 This Olympic sprinter needs no introduction. Bolt is fast as lightning, and has a lovable champion's personality that fans can't get enough of. As Hublot ambassador, he has inspired the Big Bang Unico Only Watch (pictured above), a symbol of hope for muscular dystrophy into which Bolt injects his trademark never-give-up brand of sportsmanship and bold Jamaican colours.
Bolt joins the ranks of Hublot's iconic sports ambassadors.
Seiko – Novak Djokovic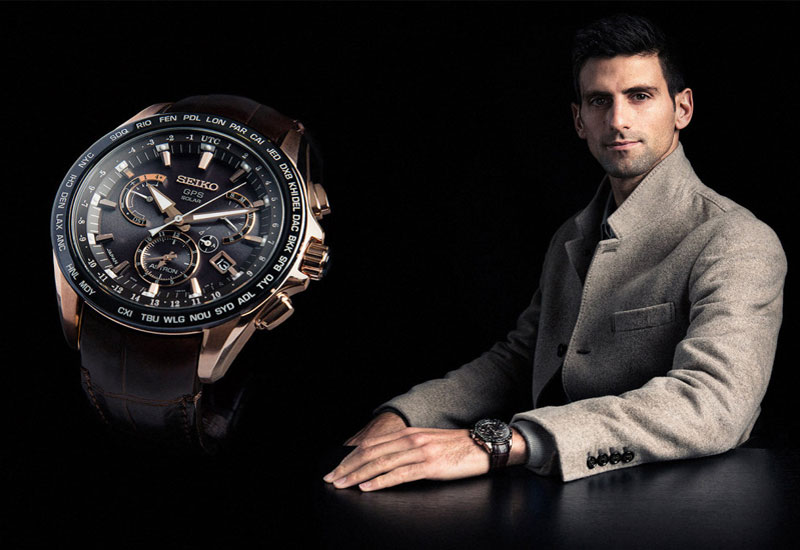 The second tennis player on our list is featured representing Seiko's Astron, Prospex, and Premier collections, each incorporating seamlessly in aspects of his busy life. Most recently, the brand introduced the Premier Novak Djokovic Special Edition evening watch (pictured above), the design of which took upon the 12-time Grand Slam champion's suggestion: a refreshing, sporty look.
Explore the athletic world of Seiko here.
Audemars Piguet – Lionel Messi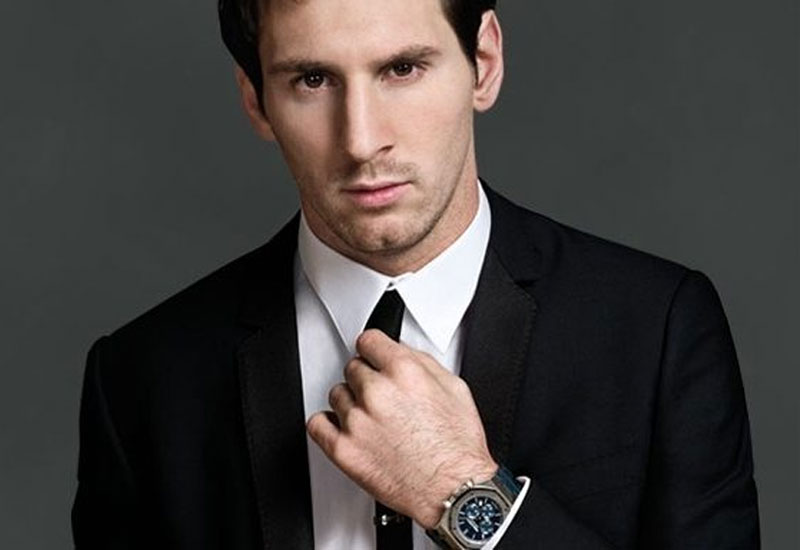 Argentine football darling Messi was an iconic brand ambassador since 2010, but this love affair began as a collector. His Spanish club managers presented him an Audemars Royal Oak to celebrate his first La Liga win in 2005, which he later auctioned for his charitable foundation. He was honoured with the steel, pink gold and platinum trimodel Royal Oak Leo Messi series, which sold out its limited run.
Audemars Piguet has a long-standing reputation of excellence among top names, especially in golf.
Images courtesy of respective brands unless credited otherwise.