Made for the discerning music enthusiast who also likes to look good, Warwick Acoustics have launched its Limited Edition 24-karat GOLD APERIO headphone system.
The headphone grilles, hardware, and amplifier front panel have all been custom hand-finished in 99.9999% pure 24-karat gold, with each set sporting a unique, individually numbered 'Limited Edition' nameplate atop the amplifier.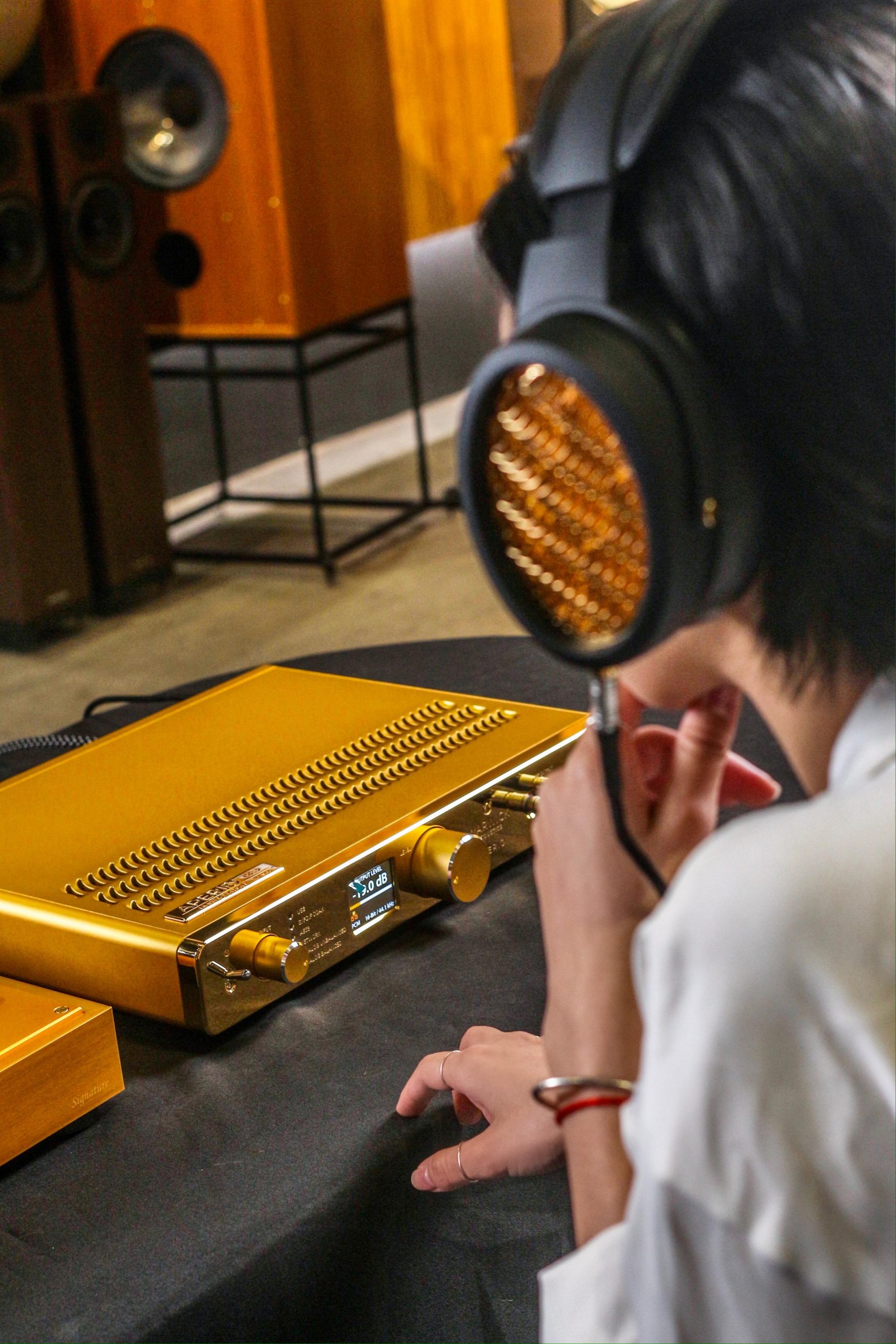 A result of fine craftsmanship, the headphones are plated and hand-finished in the United Kingdom's historic 'Jewellery Quarter' in Birmingham, which has been described by English Heritage as "a national treasure". As for those who wish to make their GOLD APERIO headphones truly their own, exclusive custom finish options will soon be made available.
But what of the sound of the GOLD APERIO? While it's certainly made to catch the eye, the headphone system uses the highest grade and closest matched BD-HPEL transducers, which delivers the best performance of any APERIO system.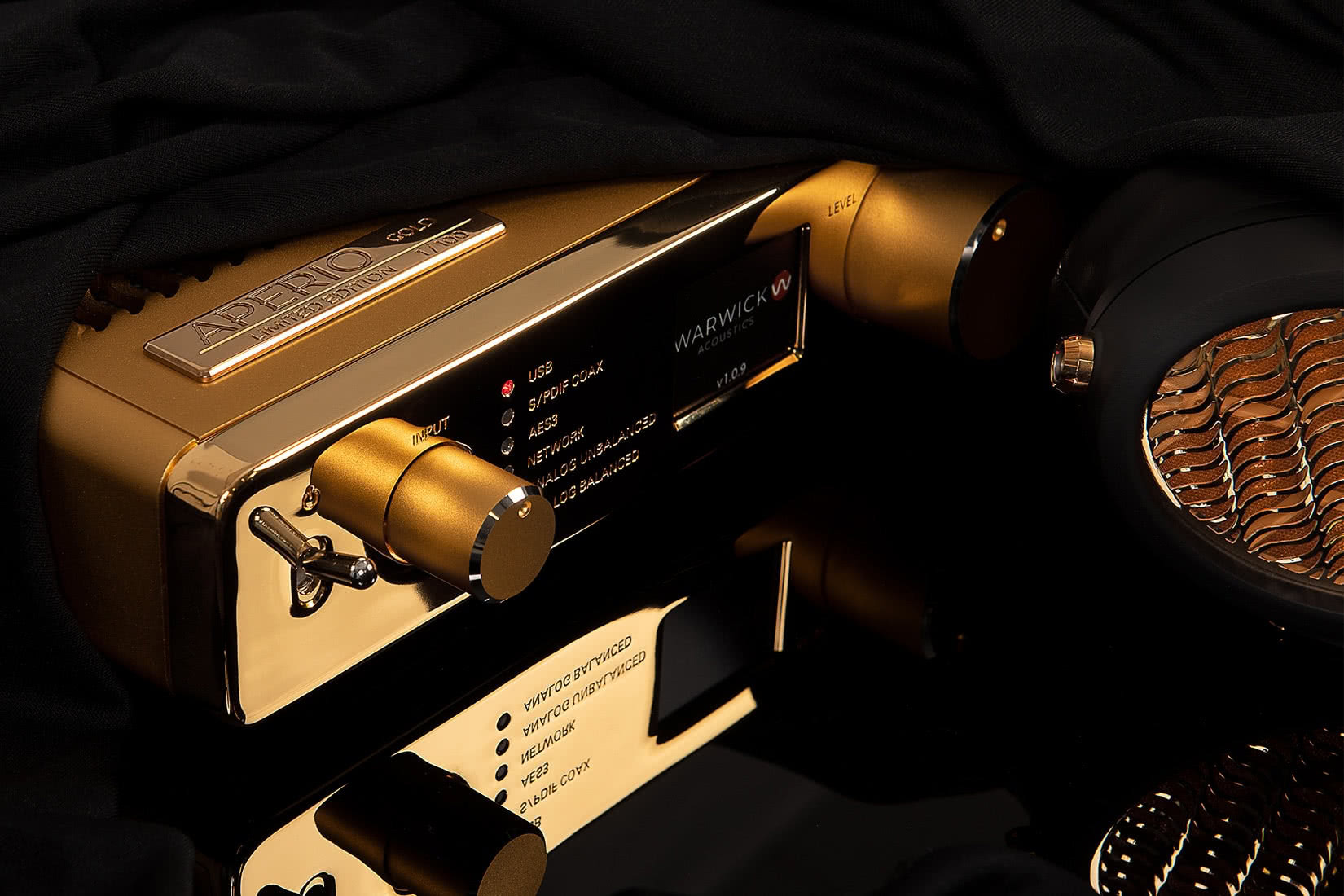 It also features a wide range of inputs, including balanced and unbalanced analogue, AES3 (AES/EBU), S/PDIF Coaxial, USB and Ethernet (LAN). It's unique in being a fully networkable product that exceeds typical DLNA limitations, while allowing digital audio reproduction of native or DoP 256 fs DSD and higher sample rate PCM formats to 284 kHz.
As for output, the GOLD APERIO is equipped with a Line Output section for driving other electronics and sound reproduction components, including outboard amplifiers and speakers. For studio applications, downstream components connected by 150-metre balanced cables can be driven to 15 dBu without distortion.
For more information on the Warwick Acoustics Limited Edition GOLD APERIO headphones and its Custom Product Portfolio, visit the official website here or contact them at sales@warwickacoustics.com.
Photos: Warwick Acoustics