This billion-euro Volkswagen fine is one of the largest Germany has ordered, coming after the  company already lost €25.4 billion in recalls, penalties and settlements.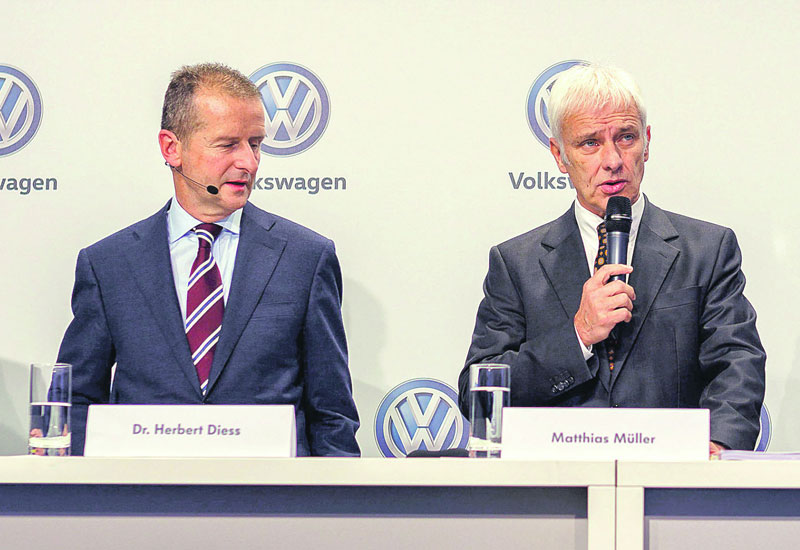 Three years since the largest emissions scandal to rock the automobile industry, Volkswagen has been slapped a hefty fine by its home country. Yesterday, Germany ordered it to pay 1 billion euros (RM 4.71 billion or $1.18 billion) – one of the largest fines the government has imposed on a corporate entity.
The scandal
Lest we forget: in 2015, Volkswagen admitted to rigging software in 11 million diesel cars to circumvent anti-pollution tests. The U.S. Environmental Protection Agency first announced the VW was violating the Clean Air Act in its sale of 482,000 cars with 'defeat device' within America. This resulted in VW's  market value plunging €25 billion in just two days.
Since then, the company has been charged in Germany for "organisational deficiencies which failed to prevent installing impermissible software functions from being installed in 10.7 million cars between 2007 and 2015." This number is not inclusive of civil claims from vehicle owners themselves, for which VW has already paid out a chunk of €25.4 billion (along with penalties and recalls).
The main men
September 2015 saw then-CEO Martin Winterkorn relieve his position, taking responsibility for the irregularities while denying any involvement. That didn't stop the US from indicting him just last month. The charge? Wire fraud and conspiracy to defraud American customers and violate the Clean Air Act. Winterkorn was the ninth person to be charged, as two VW engineers are already serving jail time in the US.
He was replaced by Matthias Müller, who also stepped down last April. Volkswagen's new CEO, Herbert Diess, and group chairman Hans Dieter Poetsch are still under investigation for market manipulation in Braunschweig.
The repercussions
VW is fresh off its January US plea agreement, where it agreed to resolve criminal and civil penalties to the tune of $4.3 billion. Regardless, the company has accepted its fate.
"Following thorough examination, Volkswagen AG accepted the fine and it will not lodge an appeal against it. Volkswagen AG, by doing so, admits its responsibility for the diesel crisis and considers this as a further major step toward the latter being overcome," it said in a statement.
Sources: CNN, Reuters