It's time we let tequila join the big leagues when it comes to being the liquor of choice. Take note: the tequila distillery Volcan de Mi Tierra is entering the ultra-premium segment. As one of the small number of tequilas with its own distillery, it follows the rhythm and flow of seasons. Beginning with harvesting the highest-quality agave, grown in volcanic soils and sourced from two terroirs (the 'Highlands' and 'Lowlands'). This approach captures the essence of the volcano's raw natural power and allows different tequila profiles to come together in perfect harmony.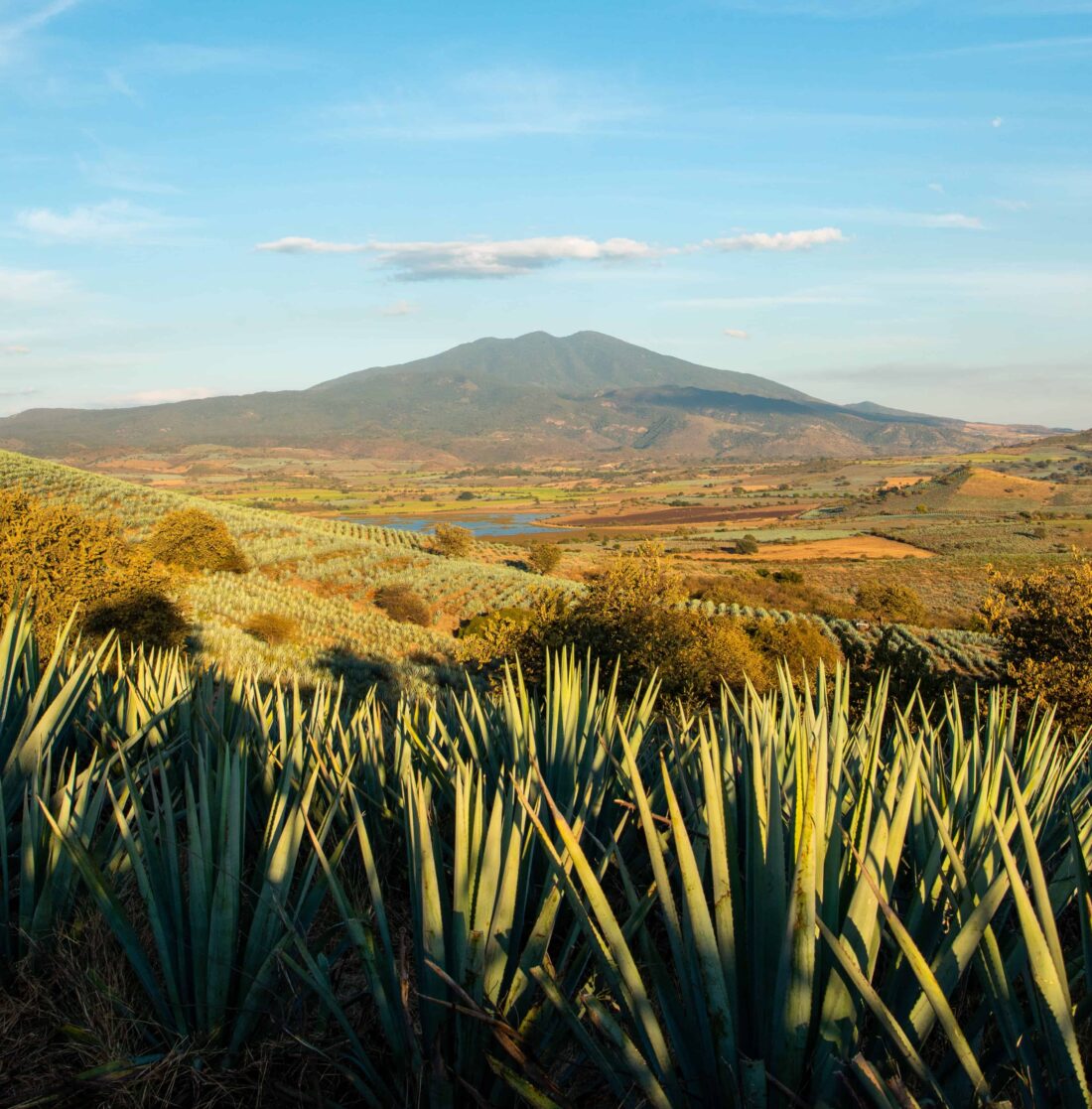 The distillery also sits at the foot of the volcano 'Tequila". That's right, before it was a drink, Tequila was a volcano. 200,000 years ago, the Tequila volcano eruption gave birth to fertile Jalisco soil, where Volcan X.A agave grows today. 
The Volcan X.A tequila is an innovative blend of Aged (Reposado), Extra-Aged (Añejo) and Ultra-Aged (Extra Añejo) tequila, made from 100% blue agave with no other additives. To top it off, the namesake of this premium blend of tequila pays tribute to Tequila, the volcano.
This blend represents a unique expression, where a volcano and centuries of rich Mexican heritage and craftsmanship culminates in such alchemy.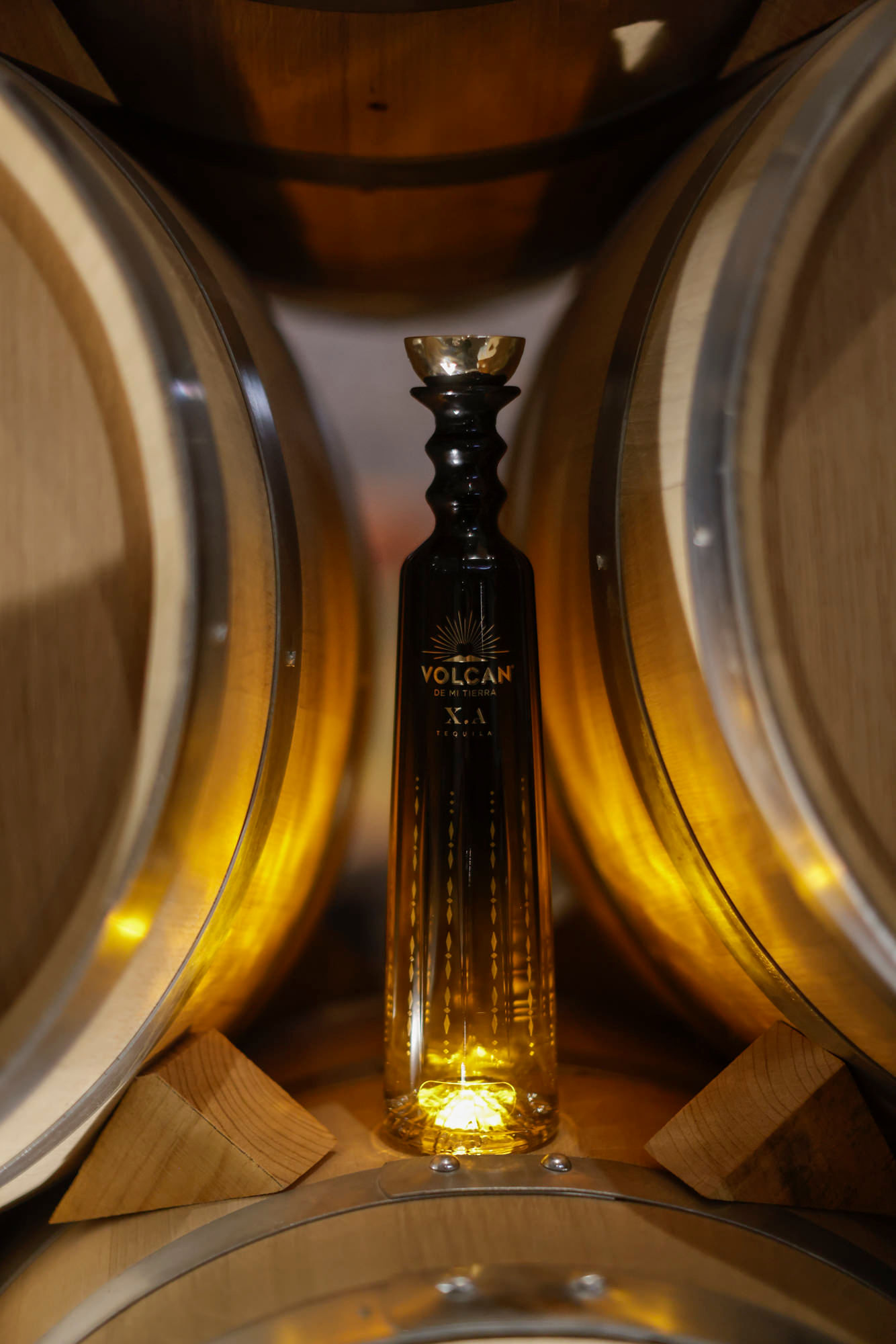 Firstly, with the innovative reinvention of the 'Art of Aging' with tequila, the Volcan X.A is aged with the exclusive use of 'Grace Casks' (a specific barrel made with American oak) lending smooth, toasted vanilla aromas to the drink. Next, the 'Art of Blending' mastered by Volcan from its beginnings reveals an exquisite tequila profile.
The subtle recipe reveals a perfect balance of cooked agave, hints of spices and sweet aromas such as notes of vanilla, caramel and dried fruits.
The Reposado base delivers the right level of sweetness and smoothness, while the Añejo and Extra-Añejo complete the drink with aromatic balance and complexity. (A Reposado tequila is aged for eight months, while Añejo tequila is aged for a little longer at 12 months.)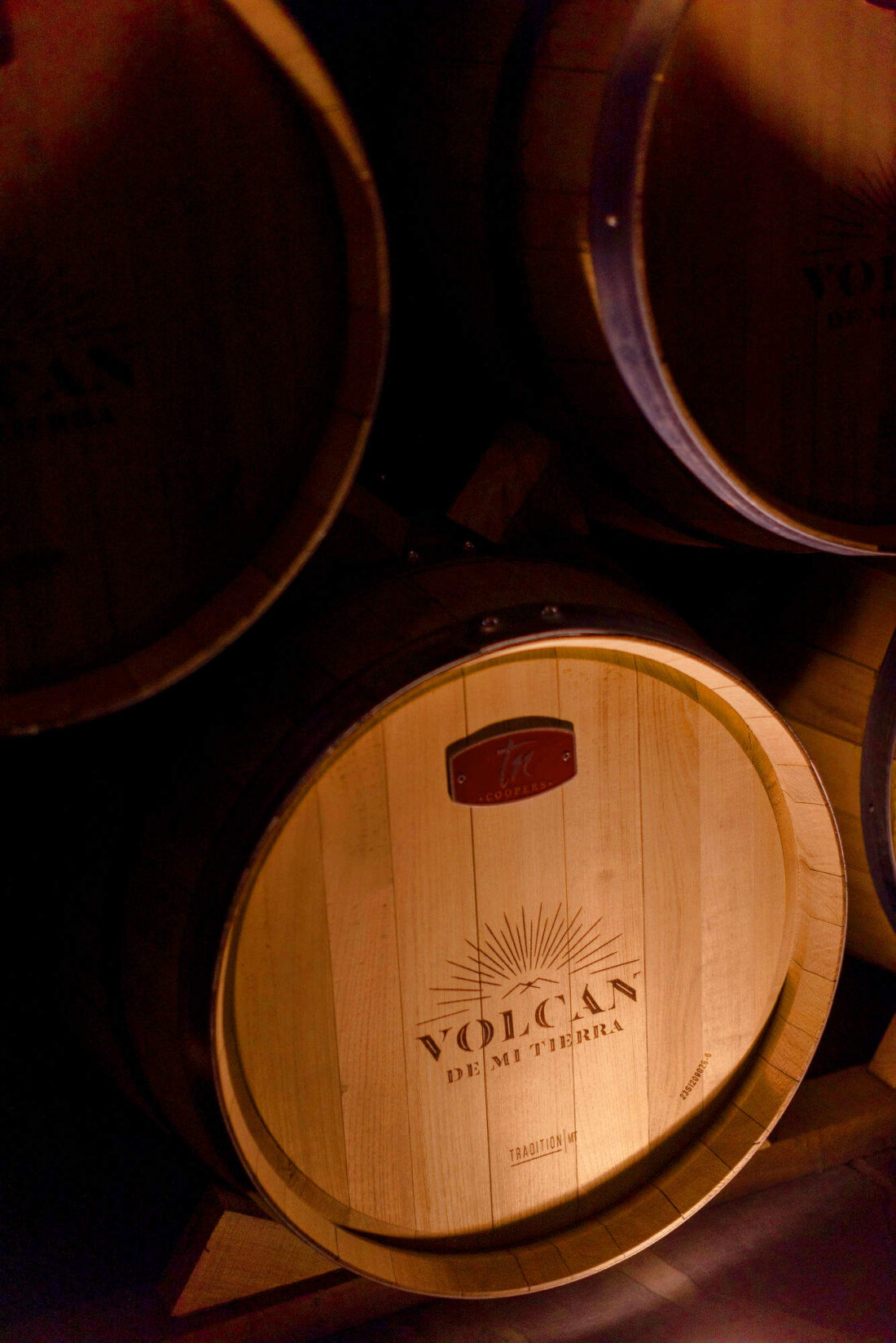 Unlike what pop culture has led us to believe, really good tequila is not meant to be drunk as shots. There will be no chasing with lemon or prepped with salt. That would completely dull the carefully crafted flavour and aromas of the tequila.
Enjoy the Volcan X.A neat or on the rocks. The vessel of choice can be in champagne flutes after chilled (for that added touch of glamour) or tumblers. Volcan X.A tequila is now available at selected nightlife, high-end retailers and F&B establishments in Malaysia.