It's that time of the year again – the season of gifting. For some, the prospect of Christmas shopping evokes warm, fuzzy images of thoughtfully curated checklists and casual strolls from store to store, lovingly procuring unique, meaningful gifts for friends and family.
Yet oftentimes, the reality is more likely to resemble a Hunger Games-esque, last-minute shopping dash as you elbow your way through an overly crowded mall, frantically grabbing at the first serviceable thing you see.
Thanks to the emergence of virtual stores, you might be able to circumvent the arduous, stressful parts of holiday shopping altogether, fast forwarding to the more enjoyable aspects of browsing your favourite shops.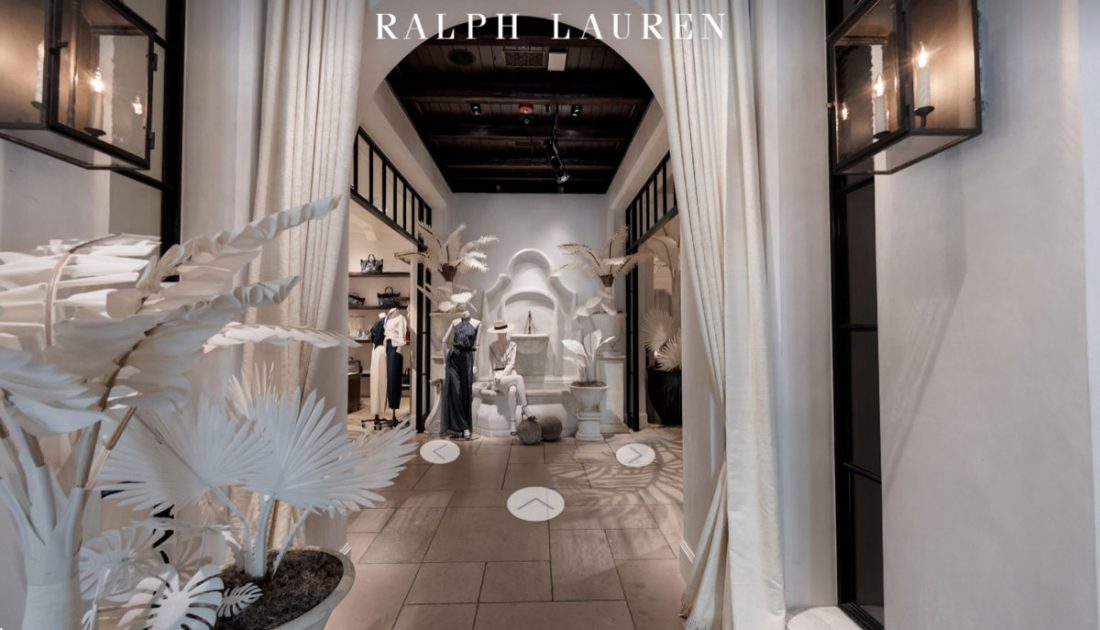 Going beyond the regular online store website, more and more luxury brands have begun to embrace specially designed, 3D store spaces that are immersive, interactive, and explorable.
Without having to change out of your pajamas, you can leisurely peruse a virtual store, taking a good long look at each item on display through interactive touchpoints that bring up essential information and close-up photos.
This year, TUMI launched a virtual store that was a digital recreation of its physical stores, technologically enhanced with features like an Instagram game and a virtual magic mirror to take video selfies using a device's camera.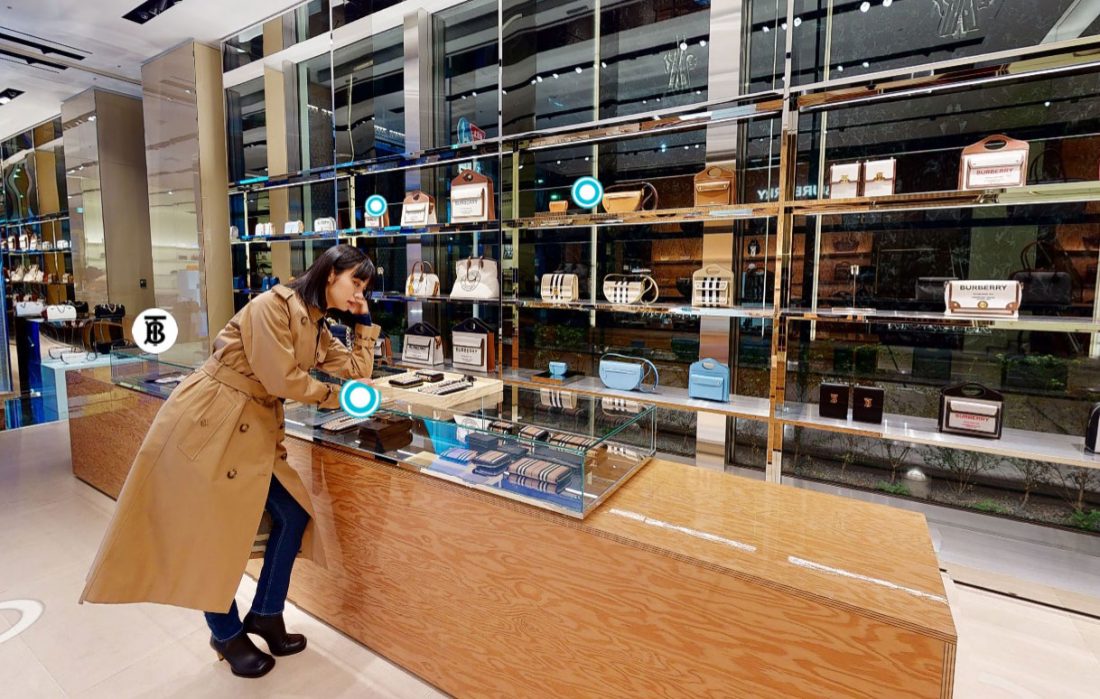 Not one to do things by halves, Ralph Lauren introduced a whole set of virtual store experiences, each iteration faithfully mirroring the distinct interior layouts and designs of its flagship stores from Beverly Hills to London. No longer would a Ralph Lauren customer need to fly across continents to experience a flagship location, now that each store sat right at their fingertips.
Burberry, in collaboration with ELLE Digital Japan, offered up a virtual replica of its flagship store in Ginza, Japan, complete with touchpoints that opened to pop-up videos of actress Elaiza Ikeda giving out styling tips.
More than just a means of beating the busy crowds on the weekends, these virtual stores afford unique experiences, allowing brands to connect and engage with their customer base in ways that traditional online shopping couldn't.
With the walled confines of physical stores now torn down, virtual stores are no longer obligated to remain within the realm of copying real-life retail spaces. The realisation that a virtual store doesn't have to look like a store at all, has meant that the possibilities for storytelling and use of art are nearly endless.
As part of its 2021 holiday campaign, Salvatore Ferragamo presented a virtual store in the form of an Italian villa home. Pieces of the new holiday collection were strewn about on couches, tables and the fireplace, almost as if users were stumbling upon the aftermath of a joyous festive gathering.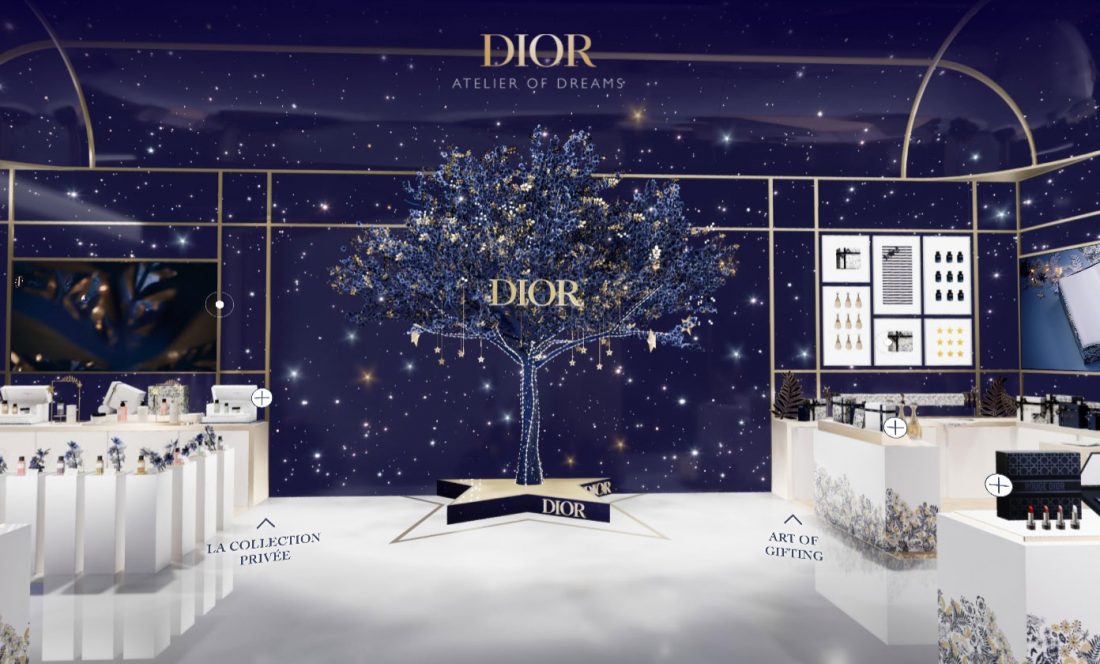 Replicating the fanciful, ethereal design art of its holiday advent calendar, Dior Beauty partnered with Harrods to create a virtual store that is the stuff of dreams, with winter flowers blooming from the floor and a twinkling night sky stretching across the ceiling.
Clé de Peau Beauté similarly took on an otherworldly enchanted garden theme for its virtual space to show off its holiday collection.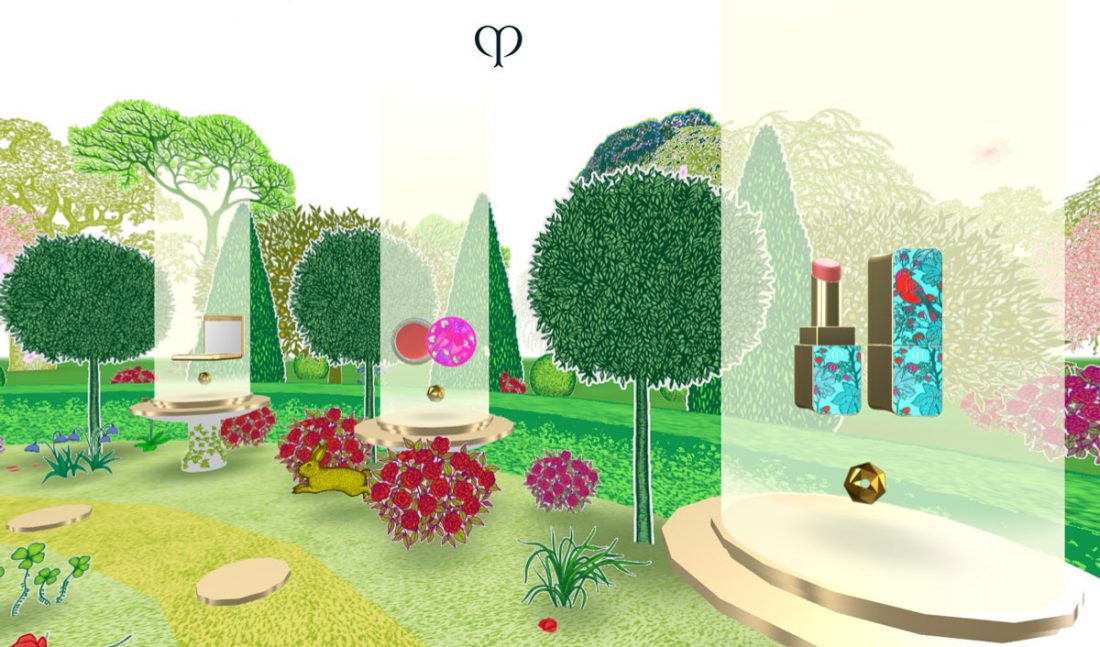 It's hardly a coincidence that many of these virtual stores started popping up within the last two years, a period where lockdowns and movement restrictions were the global norm. Since these virtual spaces served to alleviate our deprived desires to shop at physical stores, the question then arises: will we need virtual stores in a post-pandemic world?
While the novelty of virtual stores continues to generate interest and draw users, they (so far) can't recreate the lively chatter of shoppers reverberating around a store or the feeling of soft fabric between your fingers.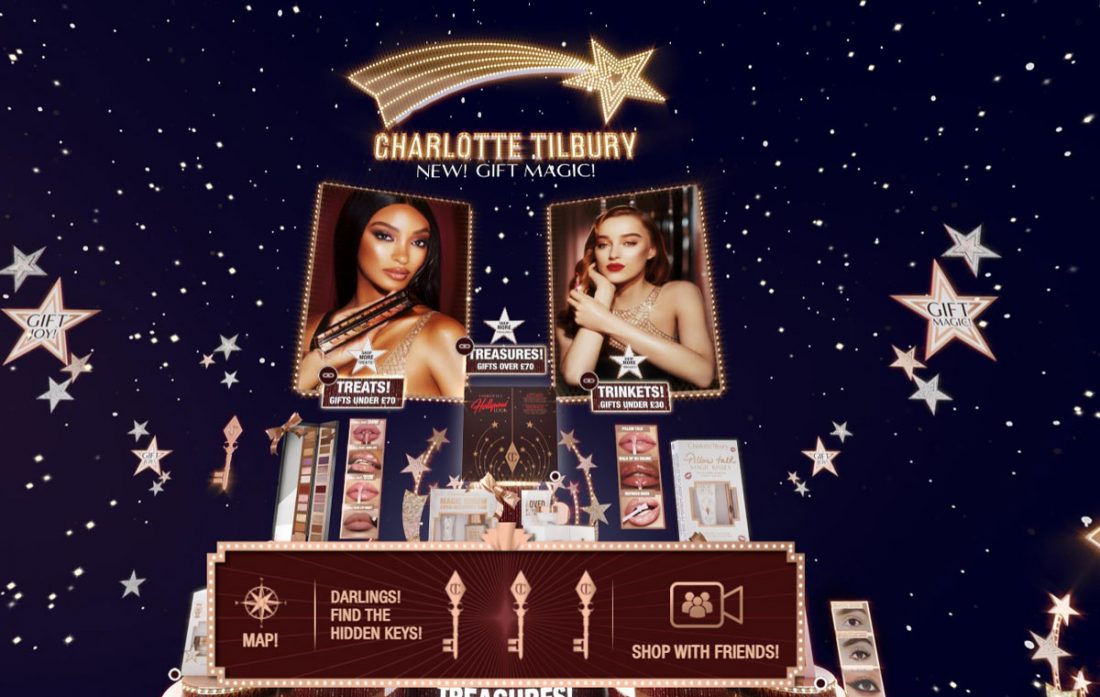 That loss of connection and community in a virtual store can perhaps be addressed through further innovation. A step in that direction is seen in Charlotte Tilbury's virtual store, which introduced a new feature allowing friends to virtually shop together in the digital space over video call.
In October, YSL Beauty launched YSL BEAUTY RECORDS in Malaysia, a virtual event that included, but wasn't limited to a virtual store. Alongside products on display, a virtual platform was set up for livestream sessions with influencers and live music concerts with local artists, bringing together makeup and music fans in a quasi-community.
While virtual stores have some ways to go before posing any real threat to physical retail stores, or even to online shopping sites, we should think twice before writing them off as a temporary Covid-induced fad.
As our digital and physical worlds continue to converge, the rise of NFTs and digital fashion has shown how something deemed unimaginable a few years ago can swiftly become reality.