After lending his gifts of art and design to high fashion, haute jewellery and luxury cars, Virgil Abloh now looks to the planet in his next project.
In his pursuit of better sustainability for the future of the planet, the designer, DJ and stylist has teamed up with Evian for a project called Activate Movement, a platform that puts the call out to future-driven sustainability initiatives along with a $100,000 prize to fund the project should it get selected.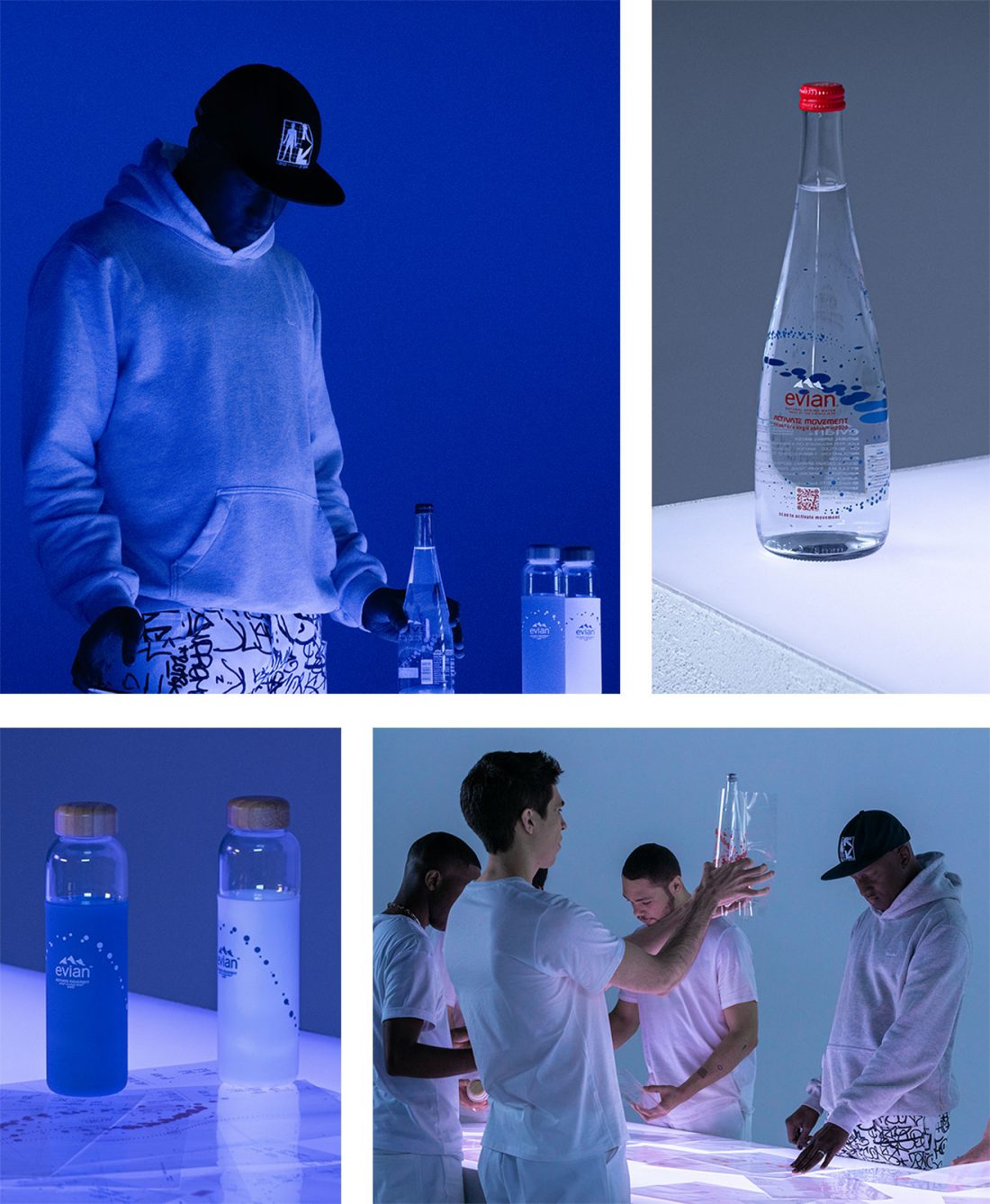 Since appointed Creative Advisor of Evian's Sustainable Innovation Design in 2018, Virgil has conceived and produced two meaningful creations for Evian, an exclusively designed glass bottle called "One Drop Can Make a Difference" and this platform.
This unique partnership between Evian and Virgil Abloh brings together two icons with the shared purpose of advancing creative design and innovation in sustainability for new generations and beyond through an array of products created to expand ways to hydrate while offering new sustainable choices.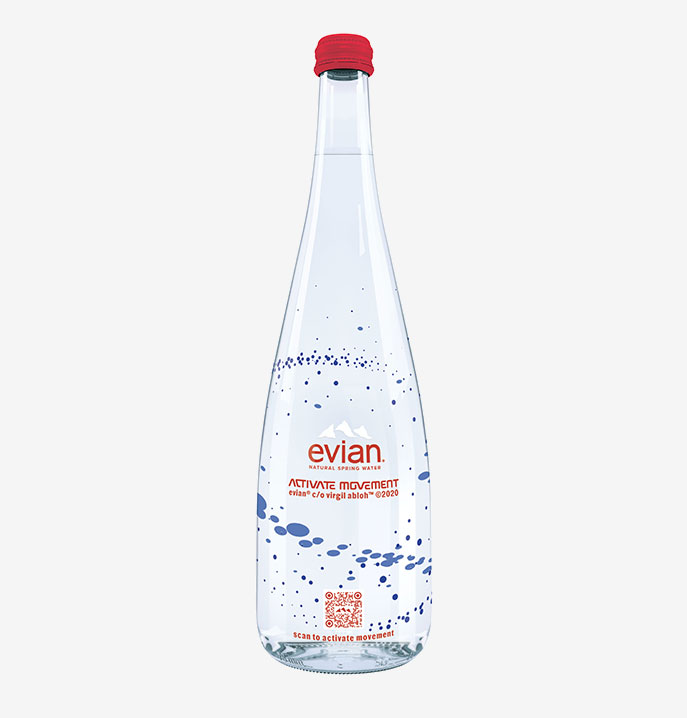 To commemorate the launch of the platform, water company and designer have released a limited edition 750ml glass bottle that stands out from the standard Evian design with signature blue dots representing water droplets symbolizing the ripple effect created by a single action as well as the hope that the project will incite the ripple effect of sustainable actions.
"One drop can create a movement. Every little thing we do has the power to change the status quo. With this project, we're making a ripple starting a wave of exposure for groundbreaking ideas within the sustainability field, giving a voice to the youth and the empowerment to realize your projects," says Virgil Abloh. "You have the power to influence the future. Submit your initiative of pioneering work in the field of sustainability -or nominate another -to be considered for a fund and visibility support from evian and yours truly.  Activate change. Activate movement."
This exclusive design will be available in limited quantities at select retail locations.
Log on to the official Evian website here for more information.