The secret is out: Victoria's Secret is retiring its Angels.
The svelte, scantily-clad, rhinestone-and-feathers-adorned waif models of the sexually-charged reverie are now being replaced by #TheVSCollective, a group of seven personalities who are better known for their accomplishments rather than their measurements. And yes, even the bejeweled, weighty, once highly-anticipated Fantasy Bras will be shelved.
Marking probably the most drastic and unabashed brand turnaround of our time, no longer is the brand going to be about showcasing frills and extravagance, but now paying attention to substance while (finally) becoming socially and culturally relevant. It's also a fresh new start for the lingerie retailer, who's probably looking to distance itself from its accumulated controversies – such as its owner Leslie Wexner's ties to sex offender Jeffrey Epstein, lack of diversity both internally and in regards to casting its models, and harassment claims against former top executive Ed Razek.
In recent years, Victoria's Secret has also been on the receiving end of being called out for promoting a misogynistic culture that capitalised on sexism, ageism, and sizeism – pointing out that the brand is far behind the times, especially in the wake of the #MeToo movement. They played a crucial role in setting impossible (or painful) beauty standards with their Angels, while Razek directly influenced the brand's lack of diversity by telling Vogue that the brand would not hire transgender or plus-size models for the celebrated annual fashion show.
With all this negative feedback and the increased scrutiny, what's really going on with the Victoria's Secret rebranding? Let's get into it:
Who are The VS Collective?
Spearheading the new VS Collective are seven women of different ethnicities and backgrounds, who have carved a name for themselves in their respective industries, from sports to entertainment. These include Adut Akech, model and mental wellness supporter; Amanda de Cadenet, journalist, photographer and equality advocate; Eileen Gu, World Champion Free Skier and Youth and Women's Sports advocate; Megan Rapinoe, professional soccer player, pay equity crusader and LGBTQIA+ activist; Paloma Elsesser, body advocate and model; Priyanka Chopra Jonas, actress, producer and entrepreneur; and Valentina Sampaio, model, actor and LGBTQIA+ activist.
View this post on Instagram
These women will be part of The VS Collective's effort in redefining sexiness and femininity as illustrated (and sold) by Victoria's Secret for decades. Rather than banking on the male fantasy, feminine stereotypes, and "what men want", the brand will now be represented by women looking to improve the community and the world, while becoming a lead voice in female empowerment.
The VS Collective will also serve as advisors and brand ambassadors of the brand, appearing in ad campaigns and promoting the new Victoria's Secret on social media – namely Instagram. They are also joining a company that has a re-established executive team and is putting together a board of directors that will be almost entirely occupied by women, save for one seat.
Victoria's Secret bids farewell to unattainable beauty standards and campaigns that cater to the male gaze, and becomes a completely differently entity that can be seen on their website – now filled with women of different shapes and sizes. Natural beauty and comfort become the headliners, coexisting alongside women donning on pretty and frilly lingerie simply because women desire it.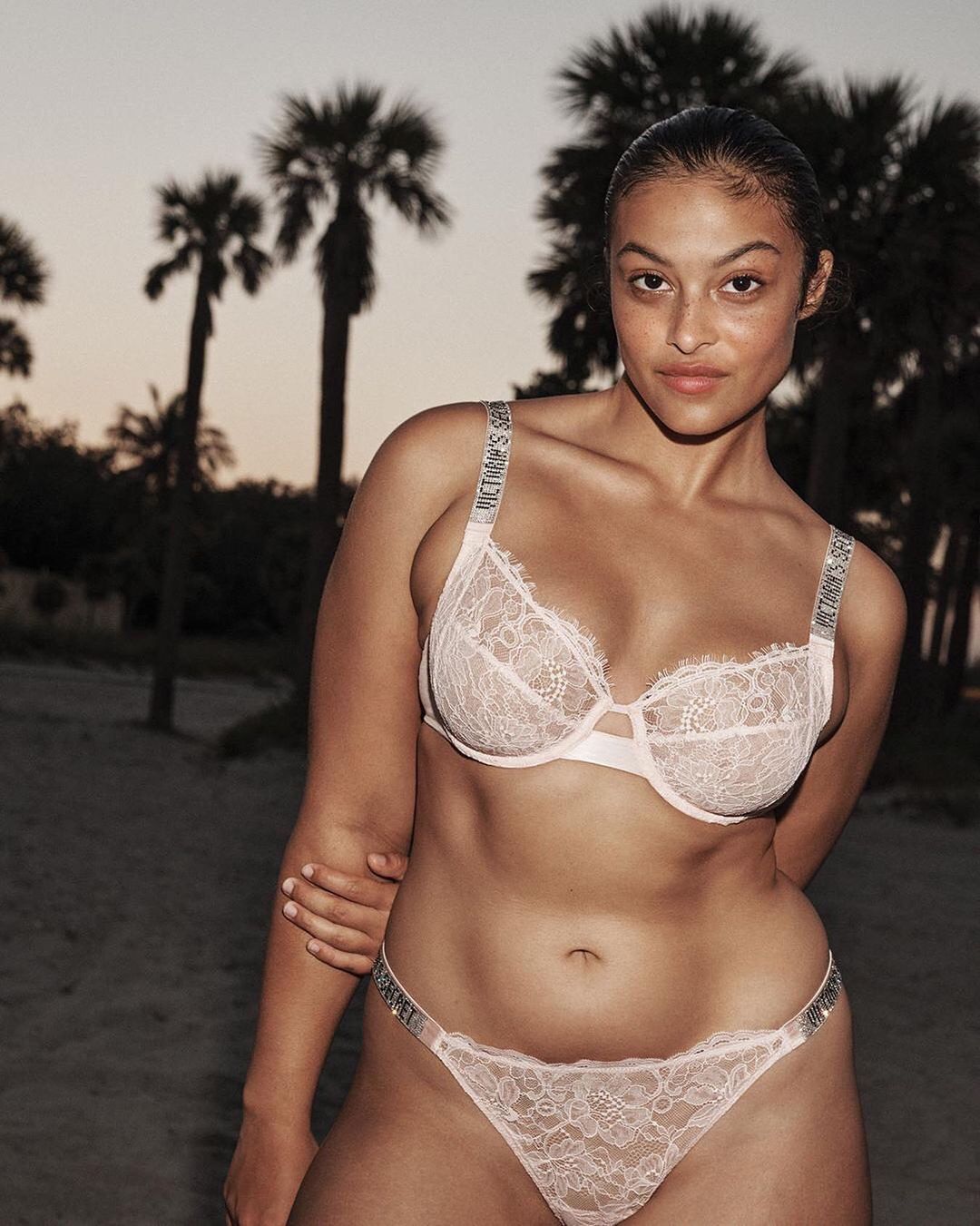 But what of its limited size range that has been criticised by the everyday woman? According to Chief Marketing Officer Martha Pease, it's an ongoing process – but without a set date for consumers. While more accessible sizes make for good news, its unpredictable launch may have skeptics question the brand's commitment and resolve.
However, in order to move forward while still retaining its influence, the lingerie powerhouse will have to strike a balance between being culturally relevant and maintaining its existing followers. After all, billions were built on its "blatant sexy approach". Having the VS Collective is more than just a stepping stone to a bigger and more sensitive picture, it's also about being able to implement radical change even in empires such as Victoria's Secret. This rebranding will definitely be a long and arduous one, to ensure that they can build stronger trust with its customers, and not fall into the category of "inclusivity-washing".
In any case, time will only tell whether women all over the world will buy into this new journey.
Photos: Victoria's Secret