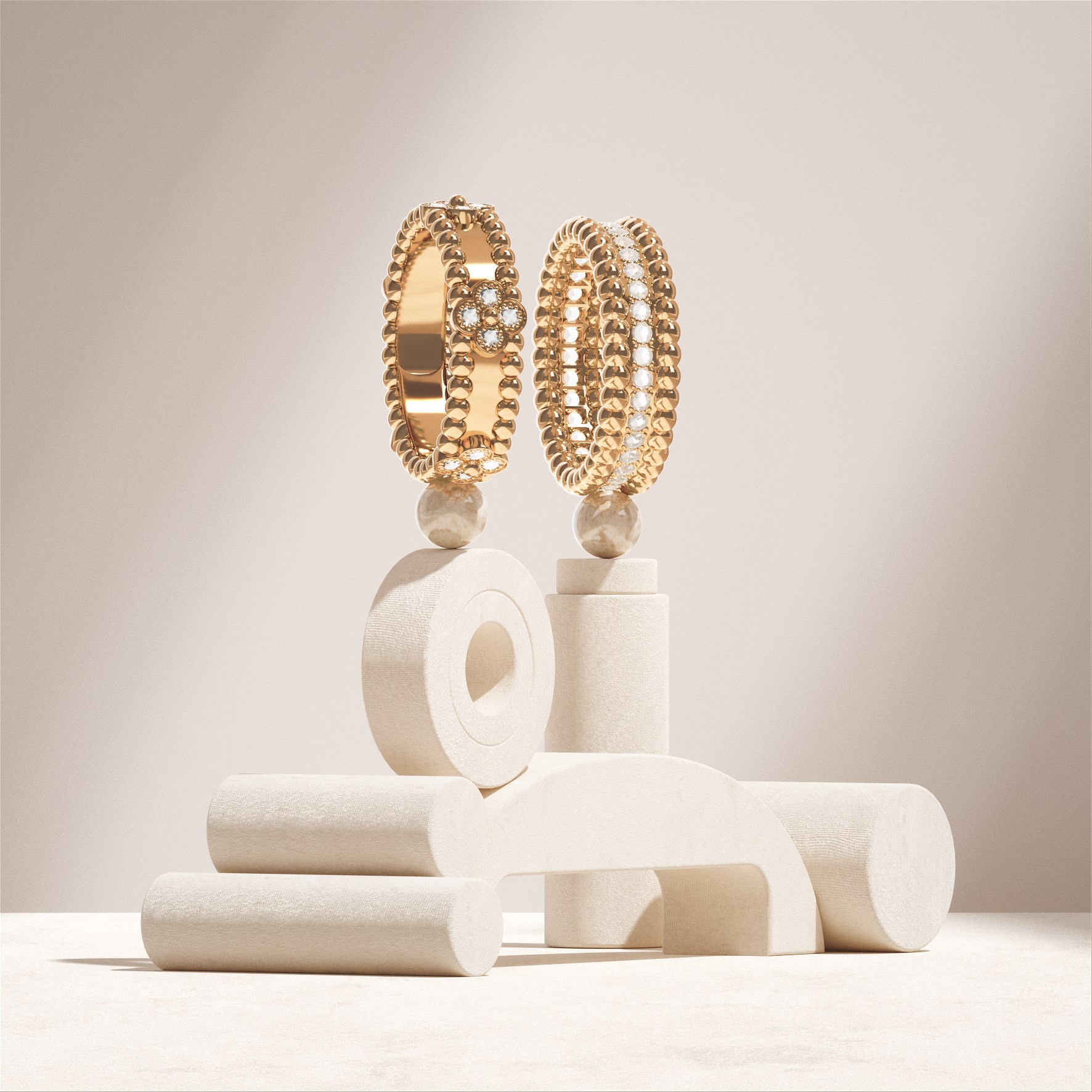 Golden beads have always been part of the Van Cleef & Arpels history, having accented the Maison's creations since the 1920s. They made a more notable appearance in 1948, stealing the spotlight on fashion necklaces, bracelets, rings, and watches, before winding up as the star in 1963 in the Twist collection, then in 1968 as part of the Alhambra collection.
Today, Van Cleef & Arpels renews the playfulness and joy of the glistening globes with new bracelets and rings that feature golden beads and sweet clovers.
View this post on Instagram
Available in the radiant hues of yellow, white, and rose gold, the new Perlée creations embody a radiant continuation of the collection's curvaceous style. Golden beads outline the contour of the pieces, drawing inspiration from the first Perlée clovers creations in a "sweet" version.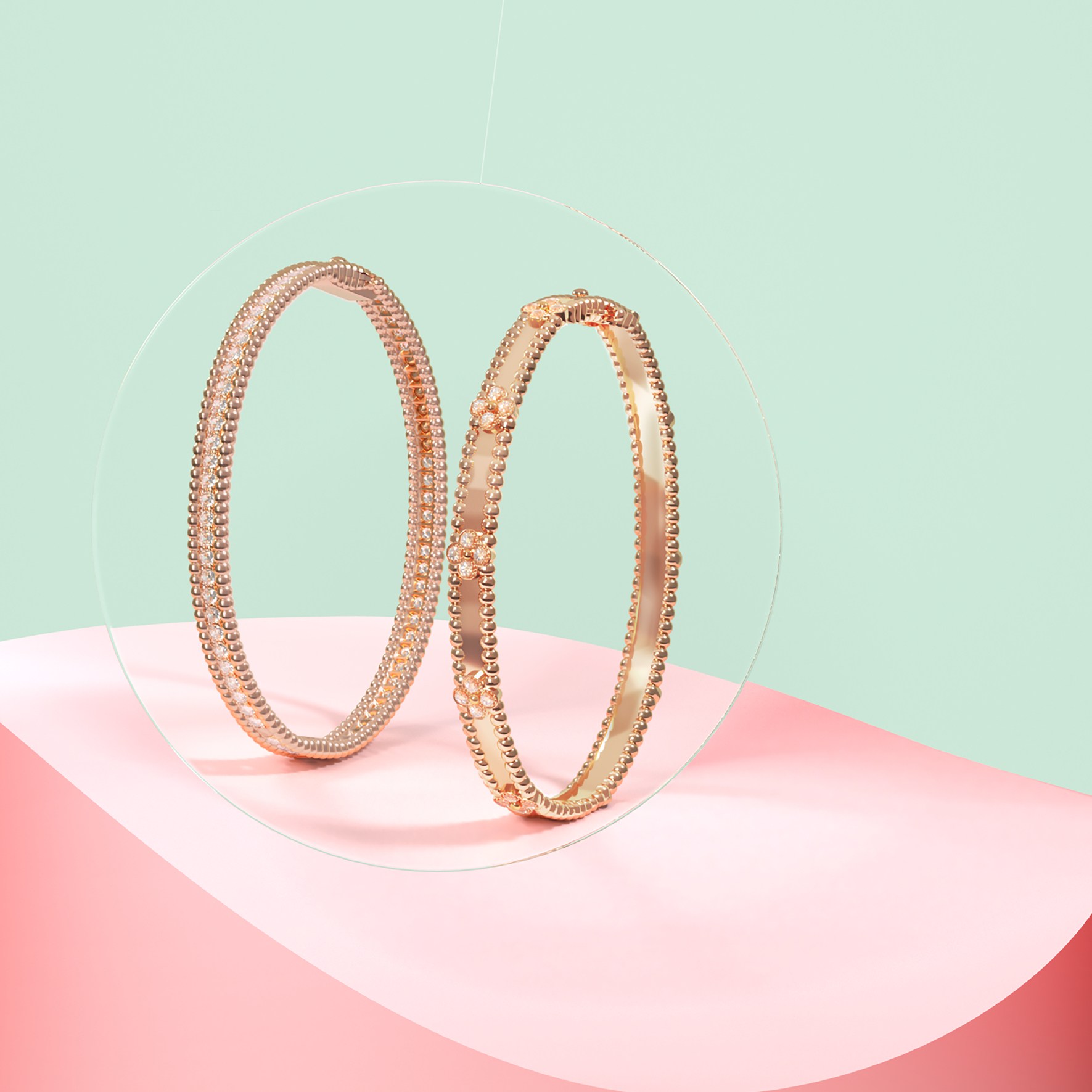 For the first time, the shimmering ribbon of the Perlée pieces is enhanced with ten clover motifs on the bracelet, and five on the ring. Each feature a central golden bead that's nestled in the centre of four round diamonds. The collection can be worn stacked in twos or threes to emulate a shimmering dance – its play with light shifting between the curves of the iconic golden beads and the radiance of the diamonds, making them perfect embellishments for any time of the day, and any mood.
More information on the Perlée collection can be found on the Van Cleef & Arpels website.
Photos: Van Cleef & Arpels