Bois d'Amande by Van Cleef & Arpels evokes relaxing moments by an almond tree in Italian sunshine.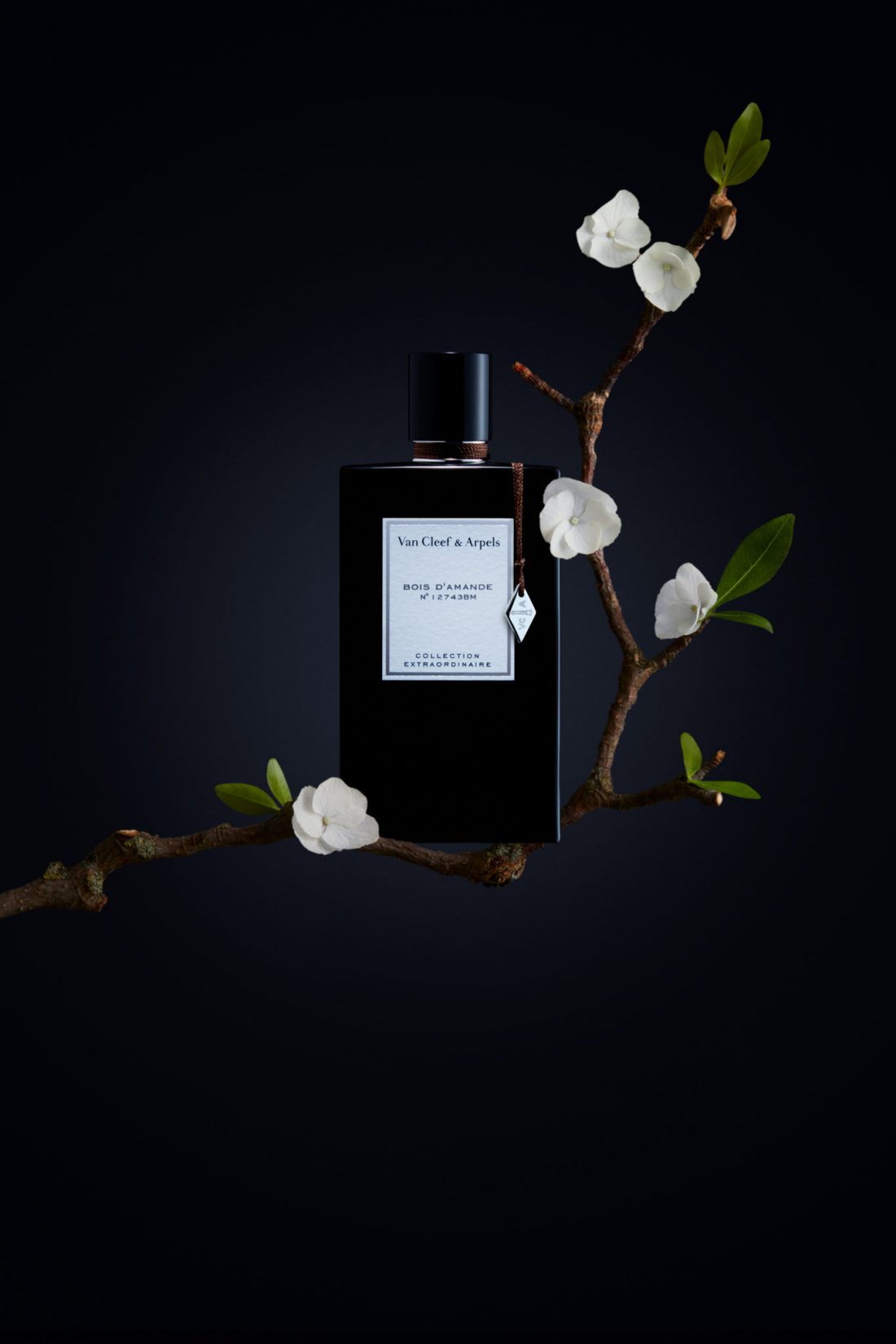 The Collection Extraordinaire by Van Cleef & Arpels was launched in 2009 as a way to highlight precious woods, which are among the noblest ingredients of the art of perfumery and a special inspiration to the Maison. This month, this exceptional collection is extended to include a new warm and sensual eau de parfum – "Bois d'Amande".
Following on existing fragrances from the collection such as Bois d'Iris and Bois Doré, Van Cleef & Arpels sought to explore the different facets of an "imagined almond tree". It's reminiscent of rare wood that feels both delicate and indulgent, structured around the woody notes of Virginia cedar. The woody, gourmand aroma plays with the soft, velvety sweet notes of almond and vanilla over a rich, creamy base of musk and vanilla. 
"When creating this new fragrance, I pictured almond trees in the Italian sunshine. I wanted to create a wonderful contrast between the verticality of the woody notes and the irresistible tenderness of an almond accord, together with a vanilla base," perfumer Sidonie Lancesseur explains in a press release. 
The fragrance will be made available from a selection of sales outlets from March 15. Find out more or explore the collection at the Van Cleef & Arpels website here.