Chef Nik Michael Imran joins resident Chef James Ho to curate a distinct yet nostalgic East-meets-West menu for lovebirds this February 14.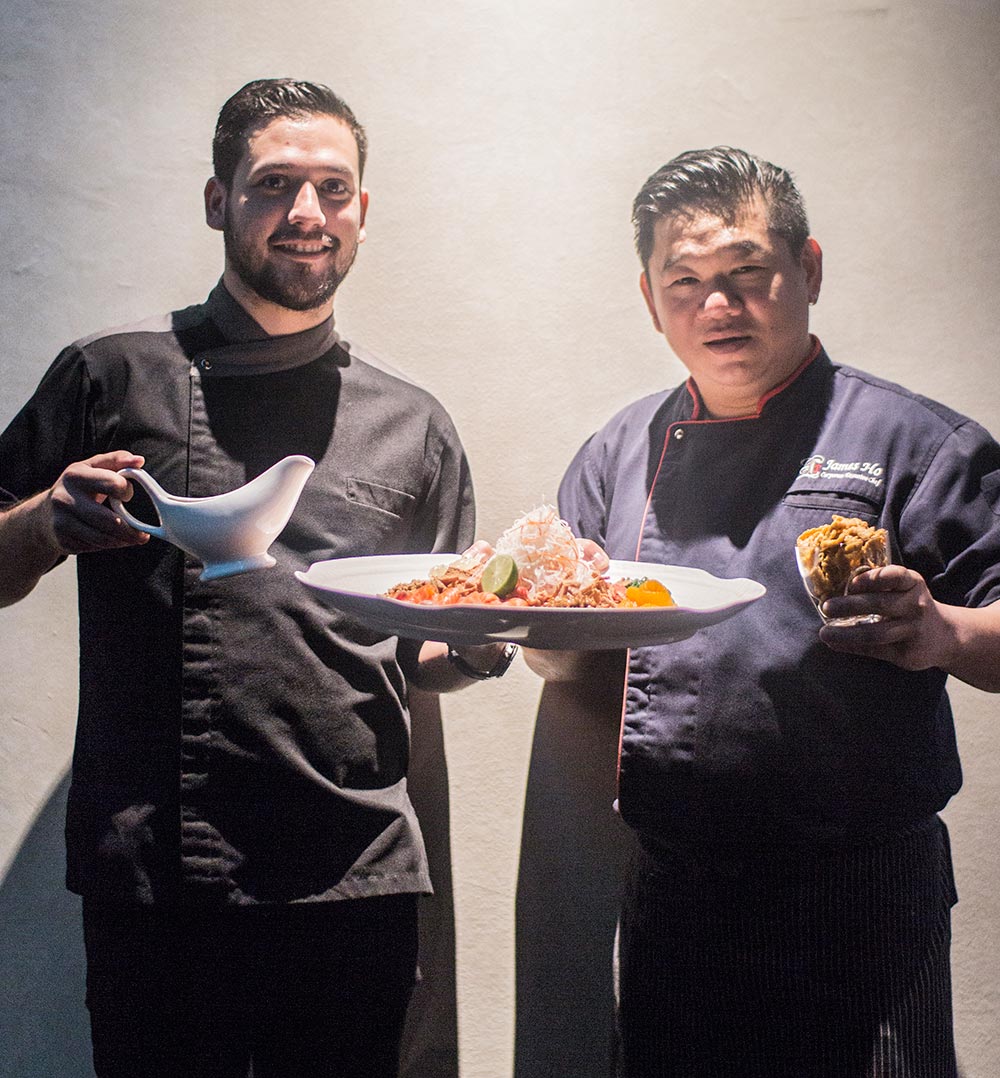 It's a dual celebration this year with Valentine's Day coming up right before Chinese New Year, and Ruyi & Lyn has got just the thing to ring it in.
Chef Nik Michael Imran joins resident Chef James Ho to bring lovebirds delectable East-meets-West delights in the form of seafood, pasta, and even dessert. Here's what you're in for with the Valentine's Lovebirds Menu this February 14.
Prelude: Mini yee sang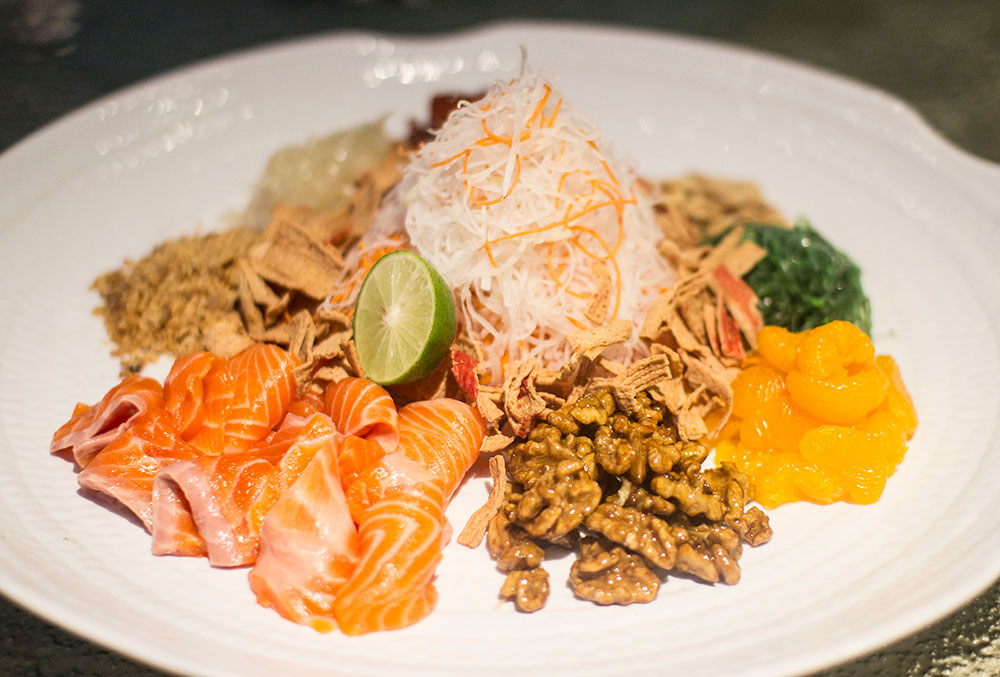 Kicking things off on a festive note is Ruyi & Lyn's famous yee sang, served in a smaller sharing portion for just the two of you. A medley of fresh, premium ingredients, this elaborate Japanese salad uses a plum sauce based with a hint of yuzu goodness. Generous additions of salted egg chicken skin and walnuts provide the crunch and flavour that keeps us coming back from more. Don't stuff yourself though – the best is yet to come!
Appetizer: 'Tofu Flower' soup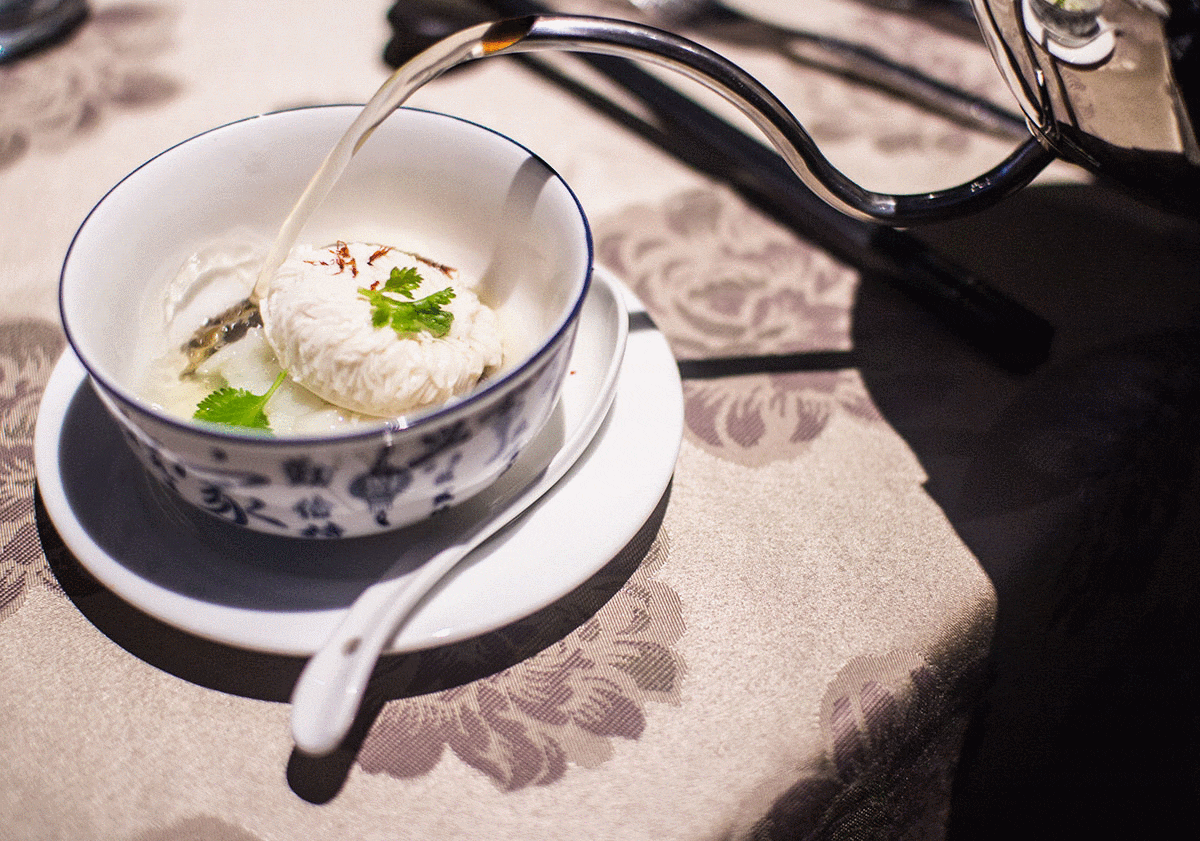 Meet the delicate blossoming tofu, handiwork of Chef James. Its top half is finely cut so it 'blooms' as clear, spiced soup is poured into the bowl, emitting the fleeting scents of chrysanthemum and saffron. The fact that the scallop isn't even its highlight speaks volumes for this heart-and-soul-warming soup, which whets our appetites splendidly for the romantic treat ahead.
Main 1: Champagne Snowfish Flower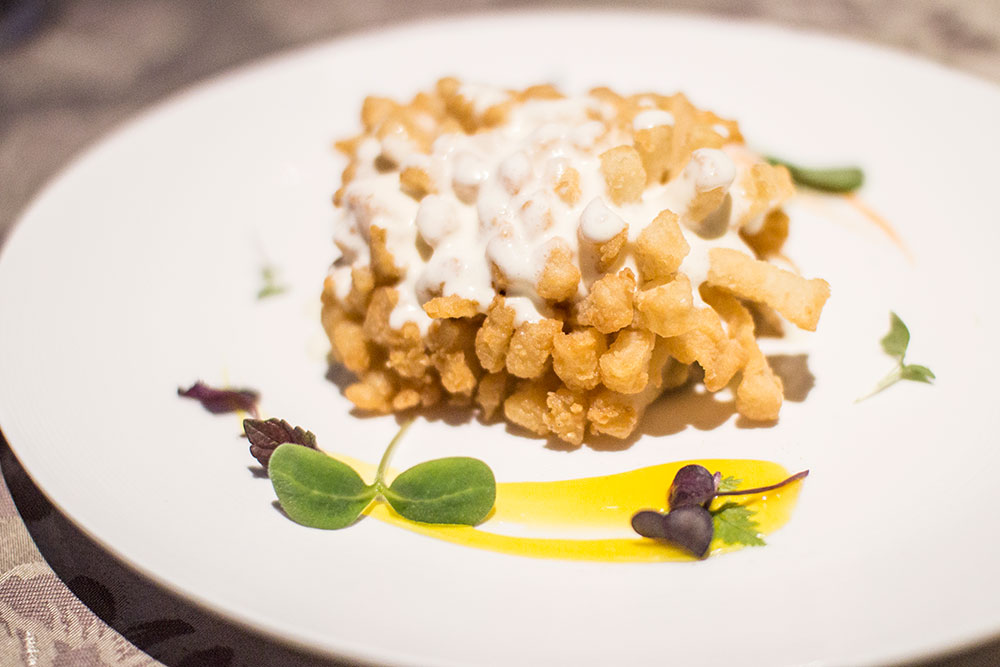 Snowfish is a seafood delight we don't enjoy all that often, which makes it infinitely easier to appreciate. Salty-soft meat is given the 'tofu flower' treatment; its top half is shredded into french-fry-like portions. The result? Crispy sea-fare with a citrus reduction that immaculately balances the flavours of its accompanying champagne sauce. Sweet, soft, and perfect for sharing, it's a lovely dish that keeps things fun without losing sight of quality.
Main 2: Lady and the Tramp Spaghettini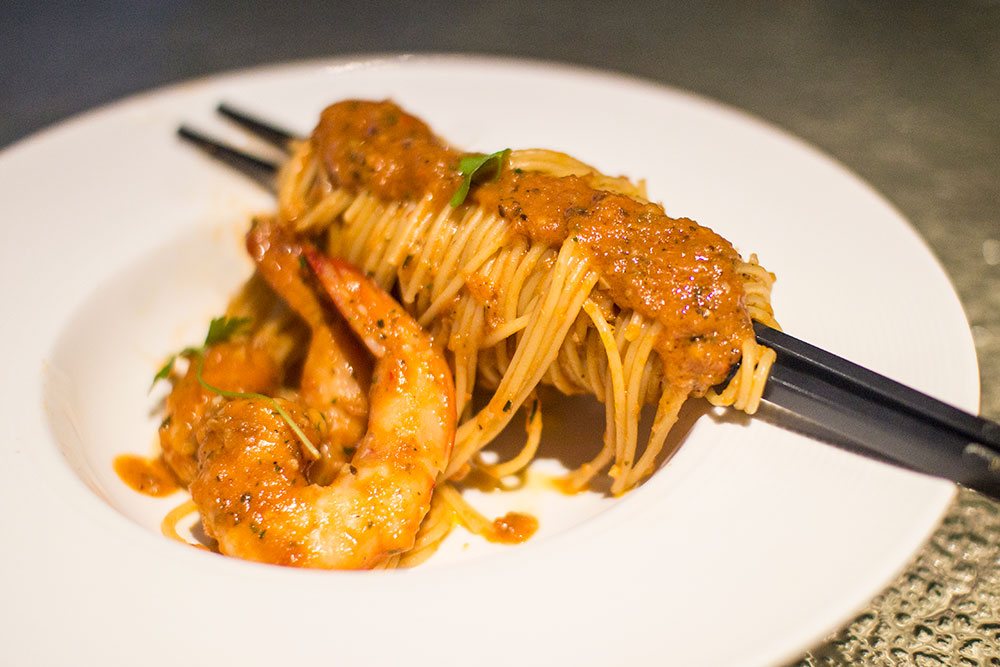 Chef Nik Michael's tasty spaghettini curation draws inspiration from the classic scene in the Lady and the Tramp (how fitting for the year of the dog!) This explains its magnificent twirl around chopsticks, creating the illusion that it is a single elongated spaghetti strand. It's easy to fall in love with this dish, with its tomato base delivering a spicy kick from chilli padi, and large prawns o'lio serving as juicy sidekick. If we were to summarise Ruyi & Lyn's Valentine's experience in one dish, this would likely be our choice – warm, nostalgic, and rich in fusion flavour.
Sweet Dreams: Salted egg yolk lava cake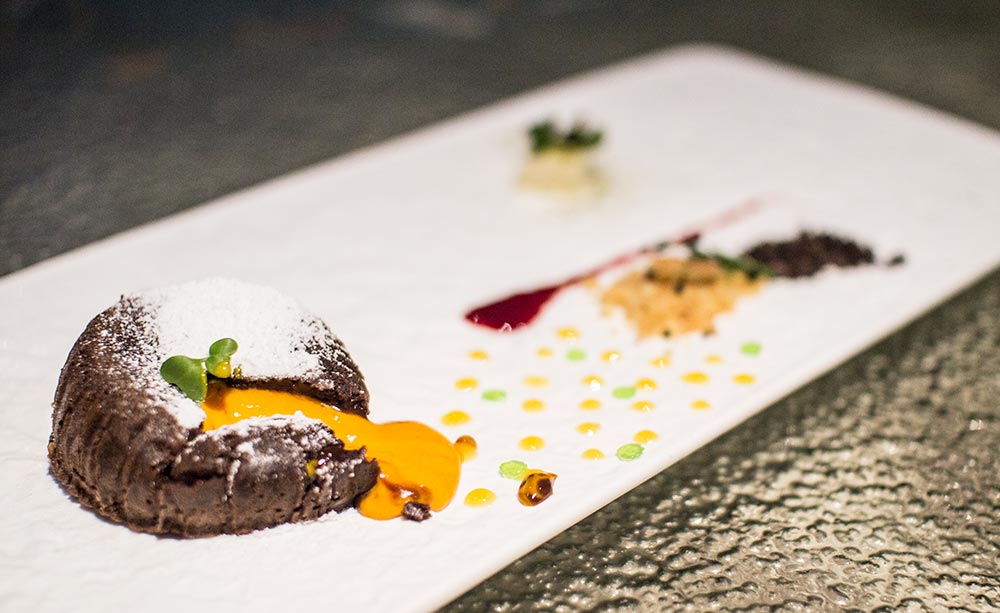 For a sweet finale, the salted egg yolk liu sha we know and love is transformed into the chocolate lava cake of our dreams. That's right, this soft molten cake oozes the goodness of dark chocolate and thick salted egg yolk. The combined bitter and salty flavours are never competing or overpowering, proving instead to be a sweet match made in heaven. What a perfect note to end this feast for lovers on.
Ruyi & Lyn's Valentine's Lovebirds Menu is priced a RM488++ per couple, including two glasses of house red/ white wine. Call 03-2083 0288 for reservations.
Photography: Gan Yew Chin