There's no denying it, we're living in the era of the reboot. The entertainment industry's addiction to remakes and revivals of popular films and shows has reached such heights that we are now pleasantly surprised whenever we hear of an original premise that's isn't linked to any past release. 
While some attribute the phenomenon to the industry having run out of ideas, others point out that for production companies, reboots represent a reliable route. With a pre-existing audience right off the bat, it makes financial sense to bank on people's nostalgia for well-known characters and worlds.
That being said, when done well, reboots have the ability to delight old fans as well as enthral an entirely new generation of devotees. A contemporary take on a decades-old classic or a continuation of a beloved series can open up creative opportunities for fresh and interesting stories.
From revivals of fairly recent shows like Pretty Little Liars, to adaptations of 60-year-old series' like the Flintstones, we round up the upcoming TV reboots we're most looking forward to.
Bel-Air (The Fresh Prince of Bel-Air)
View this post on Instagram
Here's a story all about how a sitcom got flipped, turned upside down. In 2019, a mock Youtube trailer of The Fresh Prince Of Bel-Air reimagined as a serious drama went viral. Original star Will Smith, as well as streaming service Peacock took notice, and tapped the trailer's filmmaker, Morgan Cooper, to create a real reboot. 
For this reboot, the premise of the main teenage character moving from a rough neighbourhood of West Philadelphia to an opulent Beverly Hills home will remain unchanged. However, the light comedic sitcom format will be switched for a darker dramatic one. Expected to come out in 2022, 'Bel-Air' will see newcomer Jabari Banks taking up the mantle from WIll Smith as the lead.
And Just Like That (Sex and the City)
After spawning two feature films, it seems this quintessential girl-gang-in-NYC TV show still hasn't run out of steam. Carrie, Charlotte, and Miranda will be returning to the small screen in a reboot that sees the best friends navigating life in their fifties. 
While supporting actors like Chris Noth aka Mr Big will return, the glaring absence of Kim Cattrall will be deeply felt by fans. Cattrall is confirmed to not be reprising the role of Samantha, but it is unclear how the writers will explain the missing fourth person of the iconic quartet. Titled And Just Like That, the show's ten episodes will premiere on HBO Max in December.
The popular show following beloved serial killer Dexter Morgan will come back for a ten-episode limited series. Michael C. Hall will once again play the blood pattern analyst who leads a double life, investigating murders by day and murdering other serial killers on the side. 
Fans who were largely disappointed with how the series ended will have high hopes that the reboot rights the wrongs of its unsatisfactory finale. While the gore-heavy show still contained humorous elements, the revival, which picks up the story ten years later, is said to take on a darker feel. Led by showrunner Clyde Phillips, the reboot will premiere on Showtime in early November.
Pretty Little Liars: Original Sin
Although within the same Pretty Little Liars universe, the upcoming reboot Pretty Little Liars: Original Sin will take place in a new town with a new cast of Little Liars. The reboot's premise will follow a similar format to the original, with a group of teenage girls tormented by a mysterious 'A' due to the secret misdeeds of their parents 20 years ago. 
The HBO Max title will also feature names like Lea Salonga and Sharon Leal, playing two of the mothers in the show. Written by Roberto Aguirre-Sacasa from Riverdale, the reboot airing in 2022 will no doubt bring the dark, plot-twisting teenage drama that drew fans to the original.
How I Met Your Father (How I Met Your Mother)
View this post on Instagram
With a barely tweaked title, it won't be too difficult to guess the premise of this reboot. This gender switched, 2021 iteration of How I Met Your Mother will revolve around main character Sophie as she tells her son the story of how she met his father. Following the lives of her and her five close friends, the ten-episode series show the group figuring out their place in the world and navigating their love lives in the age of dating apps. Fresh off a reboot production of Lizzie Mcguire that fell through, Hilary Duff will lead the cast in this sitcom debuting on Hulu.
18 years after its last episode in 2004, the critically-acclaimed spin off of Cheers is set to return with Kelsey Grammer reprising his starring role. The sitcom featuring radio psychiatrist Frasier Crane, will be rebooted on streaming service Paramount+, and the new series' writers include Chris Harris from How I Met Your Mother and Joe Cristalli from Life in Pieces. While details about the reboot are sparse, Grammar has dropped snippets of information, namely that Frasier has changed cities and that life will have taken him in unexpected directions.
That '90s Show (That '70s Show)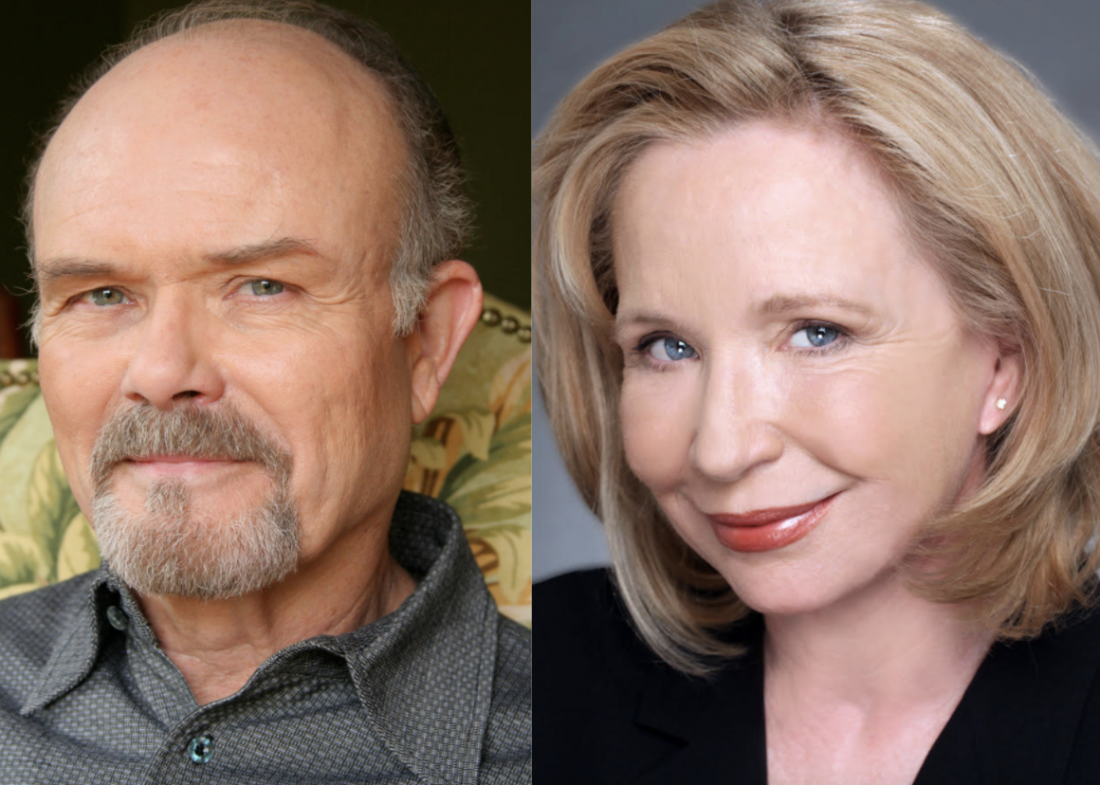 Announced last week, this official spinoff series of the groovy That '70s Show will air on Netflix, and stars original cast members Kurtwood Smith and Debra Jo Rupp. Audiences will once again meet the characters in 1995 when Eric and Donna's child visits her grandparents for the summer. Centred around a new generation of Point Place kids, That '90s Show will be shot in the same multi-camera sitcom format, and produced by original creators Bonnie and Terry Turner.
Bedrock (The Flintstones)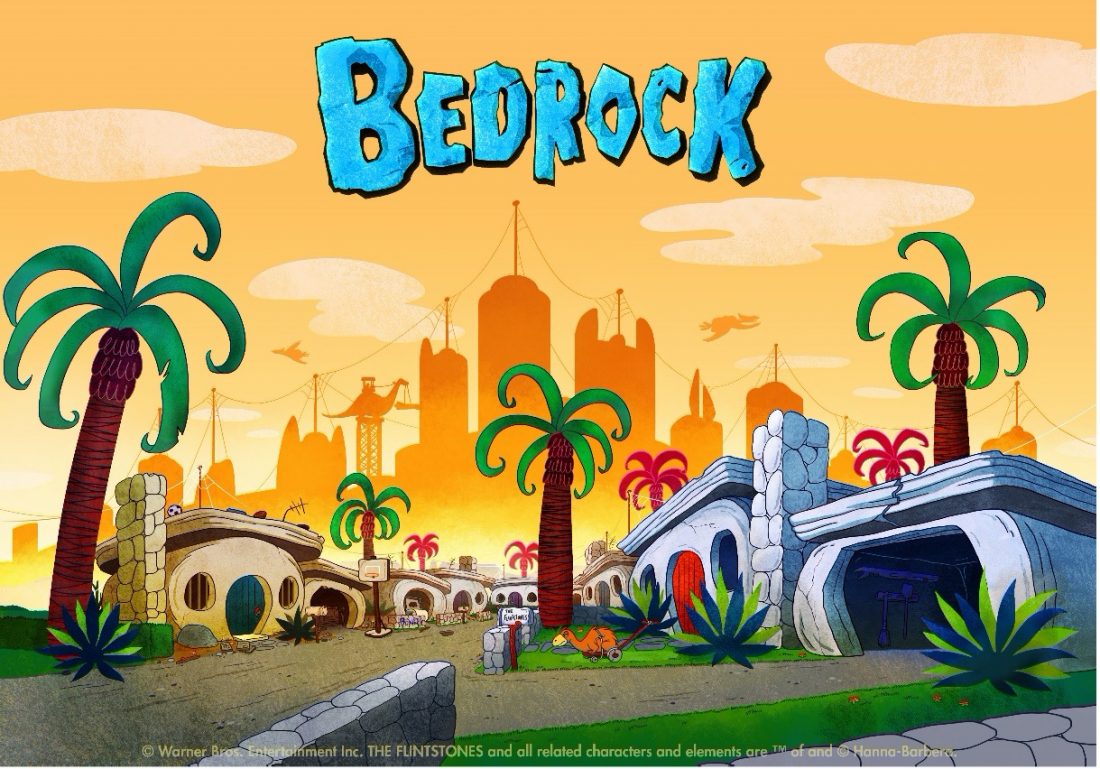 A primetime, animated adult comedy about the Flintstones is in the works, developed by actress and producer Elizabeth Banks together with Fox. The new series find all the characters two decades older, as Fred Flintsone edges toward retirement and Pebbles, now a grown adult, tries to find her own career path. Reviving the 60s classic, the story will show residents of Bedrock struggling to cope with the changing times, as the Stone Age fades away and a modern, enlightened Bronze Age rises.
Feature photo courtesy of HBO Max