Think dishes like sashimi pizza and neon-blue spirulina tagliatelle.
When speaking of Australia's culinary capital, Melbourne is often the first city that comes to mind thanks to its established café culture and diverse dining experiences. But Sydney has had a food revolution in recent years, offering more unique and novel eateries to intrigue the appetite and impress the palate.
Think dishes like sashimi pizza and neon-blue spirulina tagliatelle or dessert specialities like milk tea soft serve topped with black tapioca pearls (where are the boba enthusiasts at?). Then there's the unique dining ambiences, from laid-back beachfront vibes to an air of 1950s Hollywood Glamour.
If you're planning a trip to the Land Down Under, check out these dining spots for an unusual gourmet treat.
Manly Wine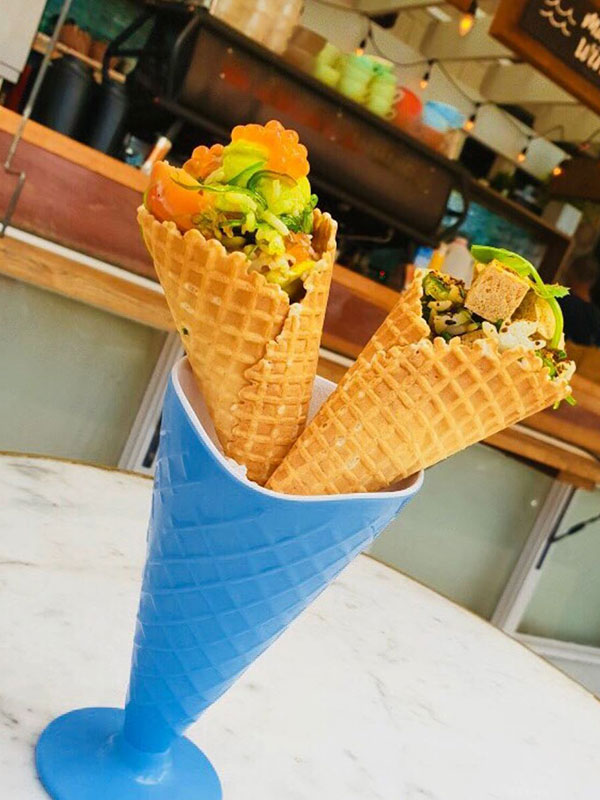 Nestled along Sydney's well-known Manly Beach, this scenic all-day dining venue is a popular spot for cocktails and bites in between frolicking in the sand and sea. The Hawaiian-inspired poke cones are a fun alternative to the trending poke bowls and are great for when you need a quick and delicious fix. But if you have more time on your hands, stay for dishes like the roasted Spanish mackerel with heirloom beets and goats curd, paired with kombucha cocktails, wine or your preferred pick-me-up.
Location: 8/13 S Steyne, Manly, NSW 2095
Sash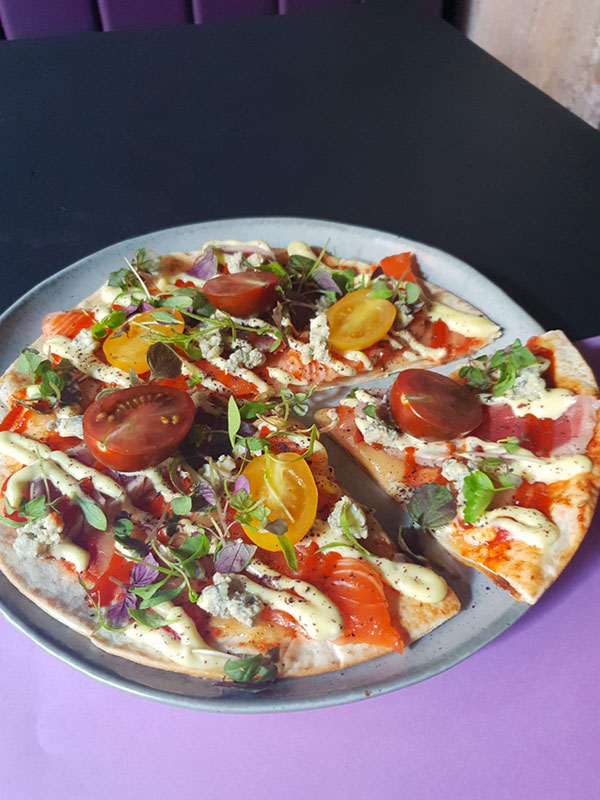 Remember that sashimi pizza we mentioned earlier? Sash is where it's at. Here you'll find assorted raw fish alongside wholesome toppings including avocado, mango, strawberry and wasabi mayo on squid ink dough or oven baked rice. That's not all, the bite-sized chili mayo prawn sliders and spicy tuna tacos with avocado salsa are favourites for sharing; whilst the raspberry macaron ice-cream sandwich is a hit for afters.
Location: 82 Wentworth Ave, Surry Hills, NSW 2010
Maybe Sammy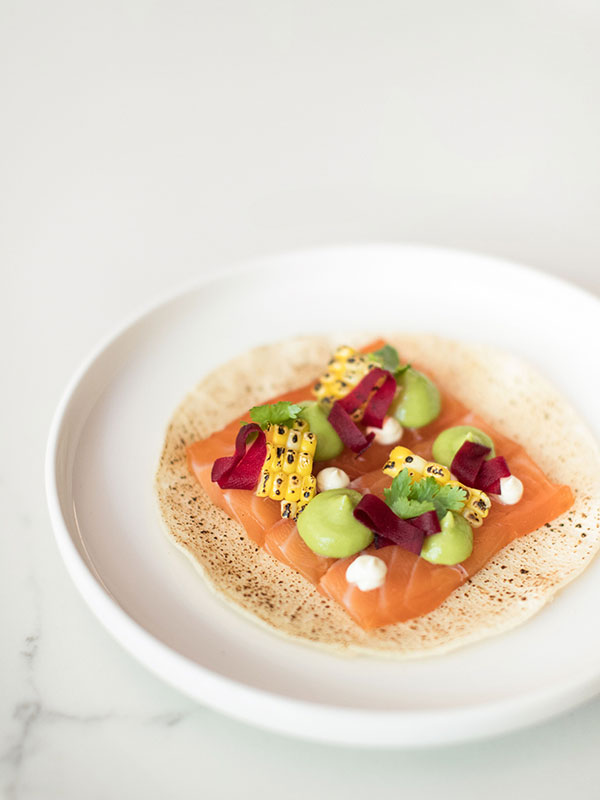 Definitely, maybe you should drop by this cool new bar at The Rocks which brings back the old Hollywood Glamour days when The Rat Pack was revered. Highlighting the Roaring Fifties era is the signature cocktail list, where you'll find iconic concoctions such as Thunderbird and Lady Luck. Though drinks are the main pull here, we hear the blue corn taco and smoking gun bagel whipped up by Maybe Frank's chefs are worth trying, too.
Location: 115 Harrington St, The Rocks, NSW 2000
Mark + Vinny's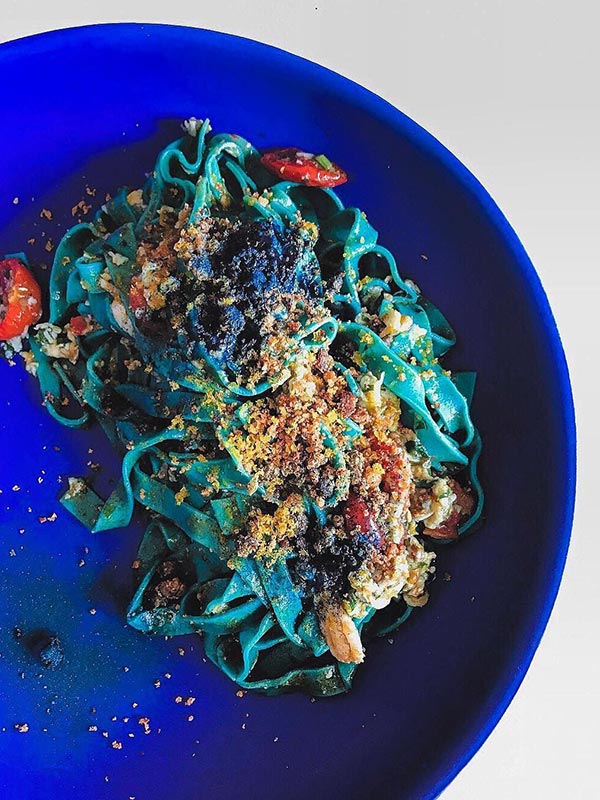 If you think you're a fan of pasta, Mark + Vinny's will renew your love of the traditional Italian dish with variations you pasta-bly never thought of. Among the most interesting options on the menu include the neon-blue spirulina tagliatelle (made with nutrient-dense powdered alga and topped with blue swimmer crab, bottarga and pangrattato), ruby-red beetroot spaghettini and charcoal-black bucatini. There's also a comprehensive drinks menu of cocktails, spritzes and wine to wash down that hearty plate of spaghetti, so you'll be spoilt for choice every visit.
Location: G08, 38-52 Waterloo Street, Surry Hills, NSW 2010
Recommended for you: 13 things you should know about Italian cuisine 
Devon Café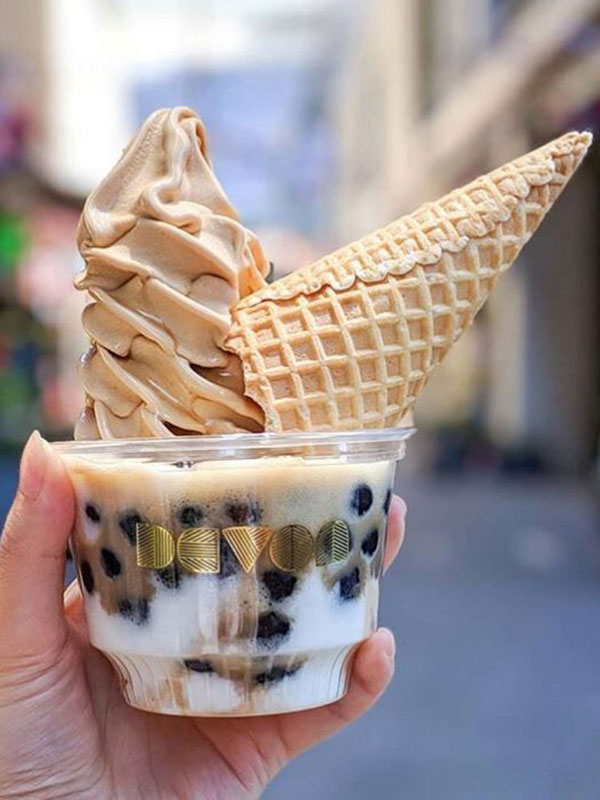 Fans of café culture should not miss Devon Café, which has become a famous spot among locals for its tongue-in-cheek twists on café staples. There are three branches, but the one in Barangaroo has a slightly different menu featuring seasonal Asian-fusion treats. The DD Special, for example, is a novelty hot-cold pairing of matcha and hojicha soft serve topped with well-seasoned hot chips. If that sounds too adventurous for you, try the flaky pork floss cronut or milk tea soft serve topped with black tapioca pearls.
Location: Devon Café Barangaroo, 19/200 Barangaroo Avenue, Barangaroo, NSW 2000
General Chao
This General isn't your typical by the book kind of guy, he has a flair for the dramatic and playful – and he's not afraid to flaunt it. His signature house-made XO sauce is the highlight of the restaurant's Australian-Asian cuisine, which marries fine local produce with Asian touches. Take the Jasmine Tea Smoked Duck Dumplings and Riverine Tomahawk Steak, for example; or the Thai green curry ice cream, if you're a dessert person. And don't forget to try award-winning mixologist Michael Chiem's concoctions while you're here.
Location: District Dining, 436 Victoria Avenue, Chatswood, NSW 2067
Firedoor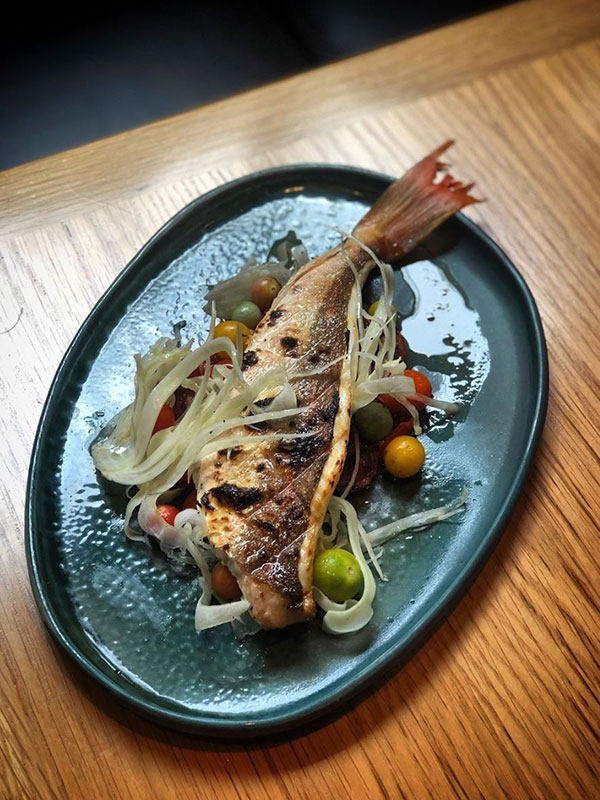 You won't find gas or electricity in the kitchen at Firedoor. Instead, two wood-fired ovens, three grills and a wood-burning hearth greet you around the open kitchen area, giving you full view of how your meal is prepared. You won't find a fixed menu either. Food is prepared from the freshest ingredients available for the day, so you'll get to try something different every time you pop by. Dishes from the sample menu include a mouth-watering 203-day dry aged rib beef, or you can let yourself be surprised by the 8-course chef's menu updated daily.
Location: 23-33 Mary St, Surry Hills NSW 2010
Images courtesy of respective establishments