The ho-ho-holidays are just a few weeks away! And in this week's Ultimate Holiday Gift Guide, we're bringing stylish pieces for the fashionista in your family or friend's group. We've got everything from warm coats to furry scarves and leather boots. But it doesn't end there because we know how great accessories make as gifts. So we've included some stunning earrings and crystal-embellished headbands too. Happy shopping!
KATE SPADE Sam icon candy gem tote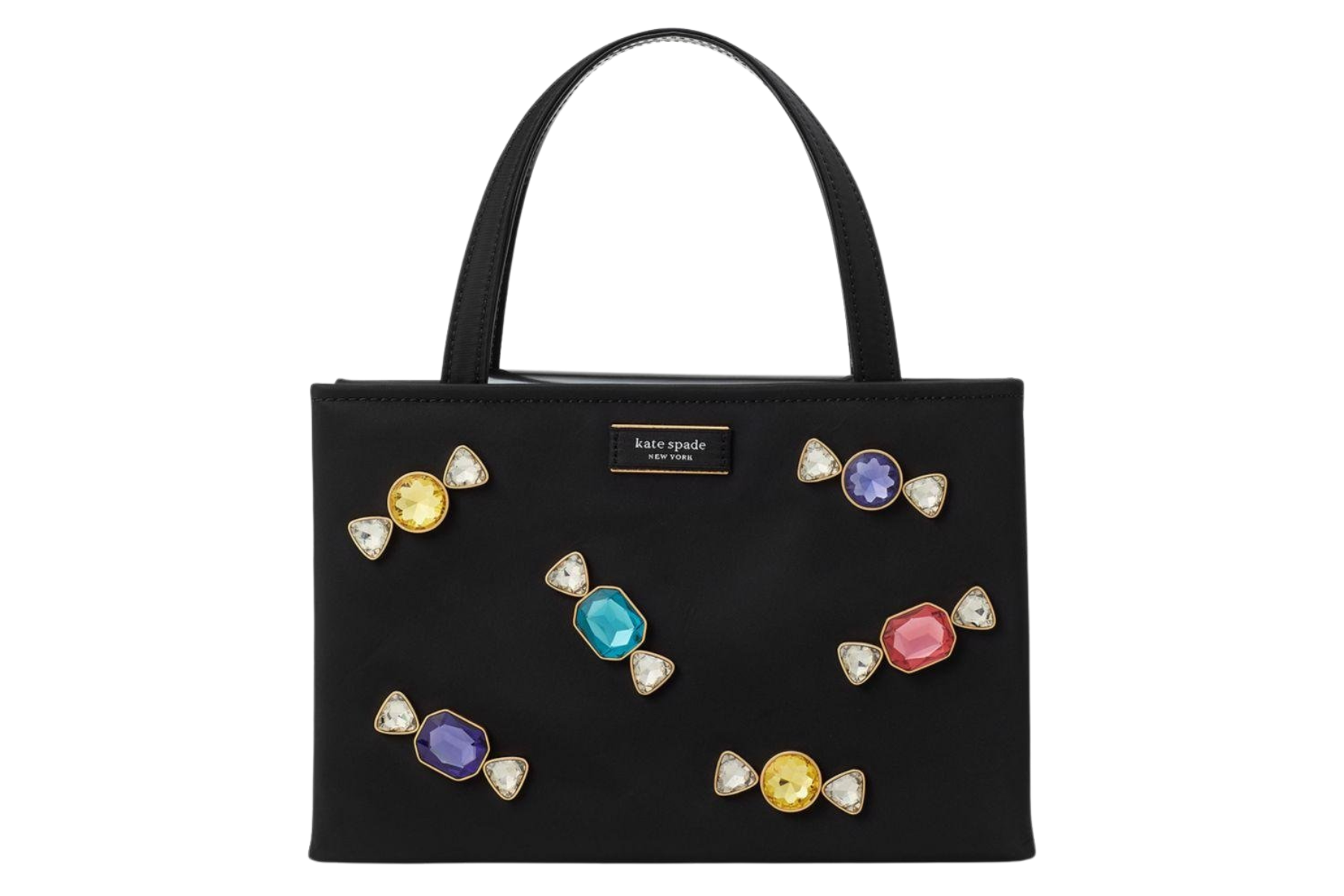 The iconic Sam tote that was released back in 1993 is making a comeback this Christmas. Featuring the original silhouette, the bag is embellished with gem candies for a fun and popping twist. Available in sleek black, it's easily paired with any outfit so don't be shy to gift this to your mum or sister. Kate Spade
MAX MARA Camel hair and silk-blend scarf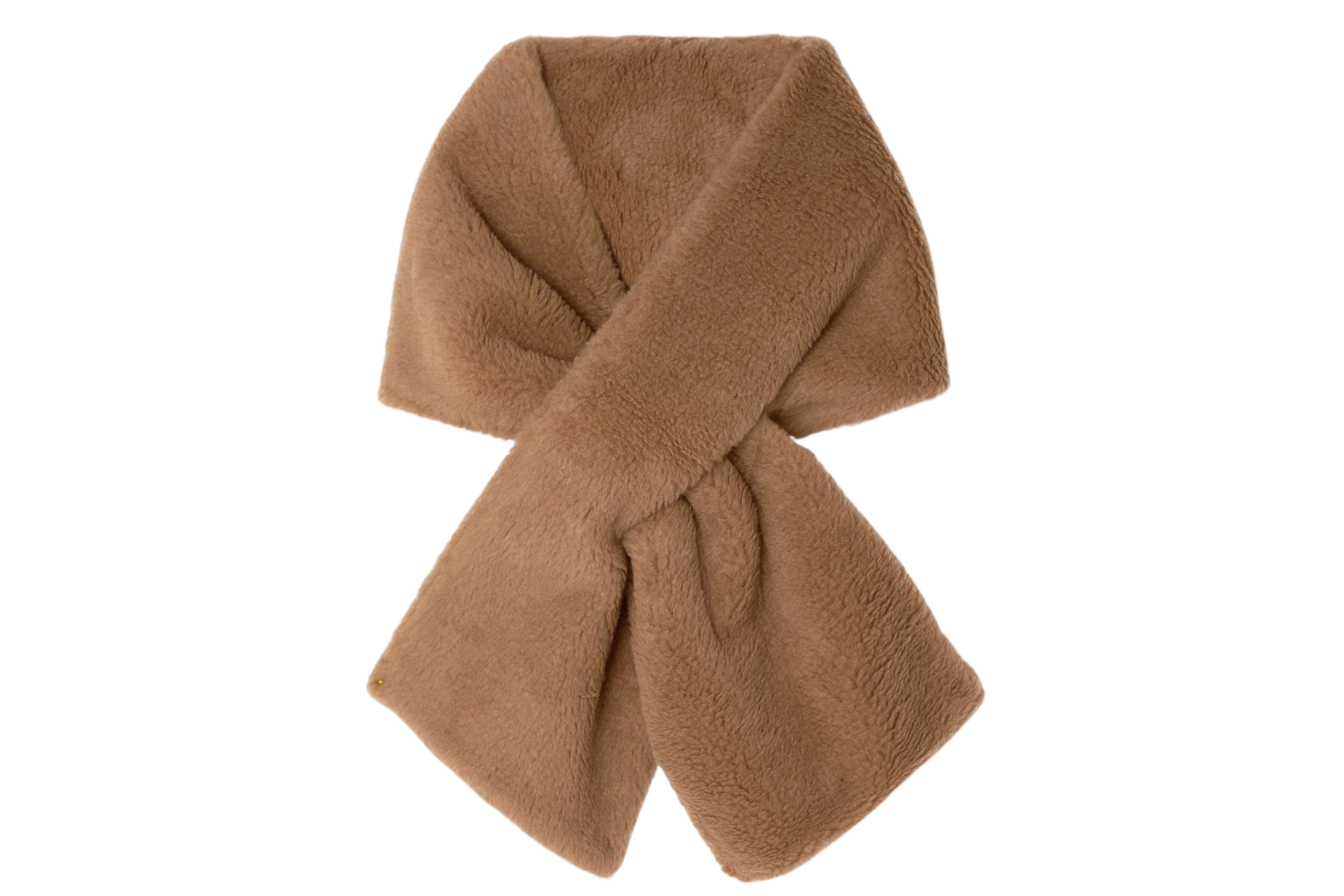 Made in Italy, this scarf feels and looks opulent with just about anything. Intertwined with a blend of camel hair and silk, it comes in a versatile light brown that will surely match any outfit, alongside a handy loop to keep it in place. Throw this over any shirt, sweater or coat and you've got an elegant look. Net-a-porter
CHRISTIAN LOUBOUTIN Lock Kate Botta leather knee boots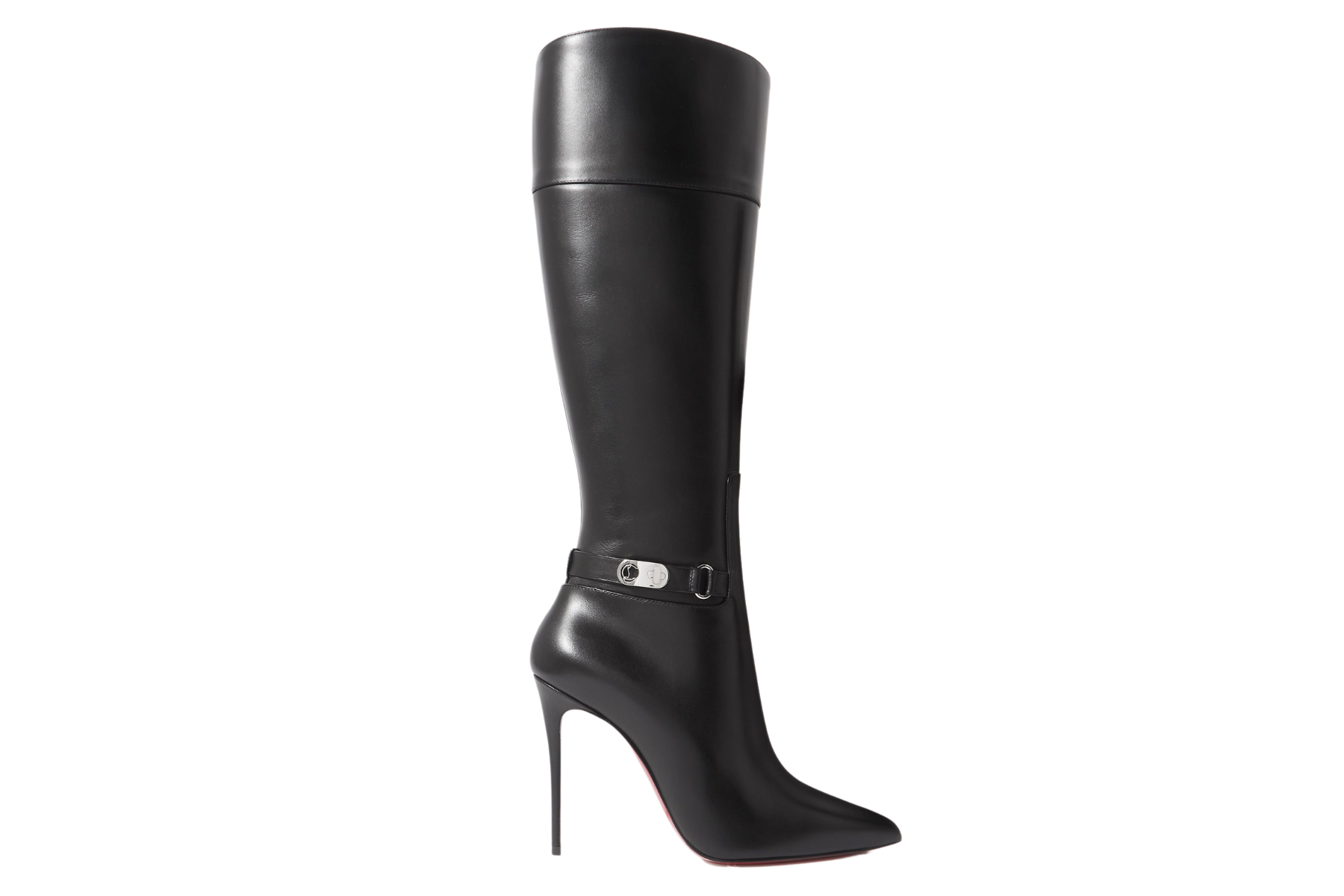 Get a dashing knee-length leather boot for your edgy friends who constantly bend the rules when it comes to fashion. Watch them pair this with a maxi silk dress or over their favourite denim tights for night outs or daytime meetups. These leather boots will also shine with some black shorts on days that are a little hotter. Net-a-porter
VALENTINO Wool-blend wrap coat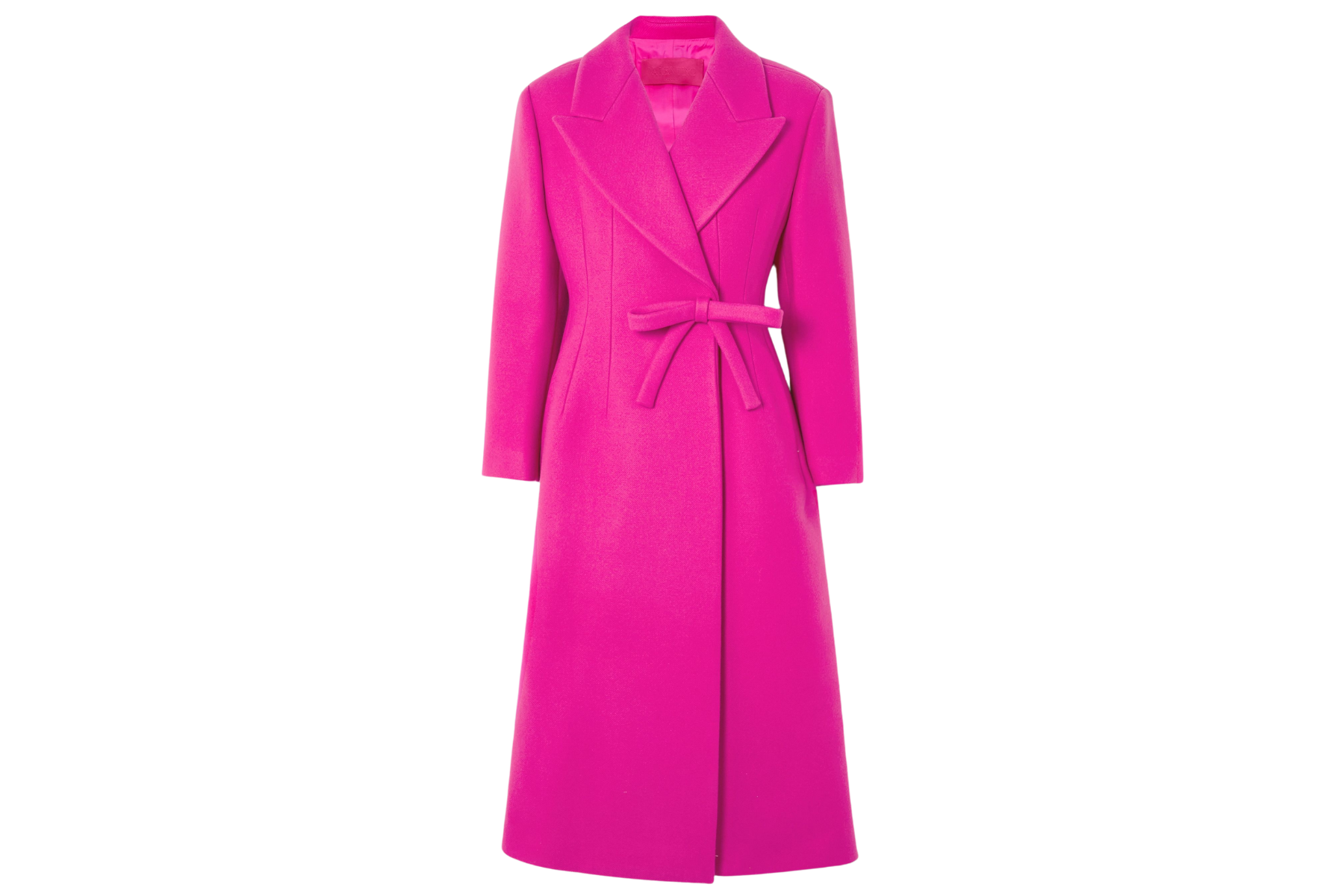 The theme in this year's Valentino Fall runway was Fuschia pink and models were dressed in them from head to toe. This wool-blend coat provides warmth for travels and is complete with a fitted waist that compliments the curves. Match this bright piece with any one of your girlfriends who have a bubbly personality. Net-a-porter
GIVENCHY Cutout bead-embellished blazer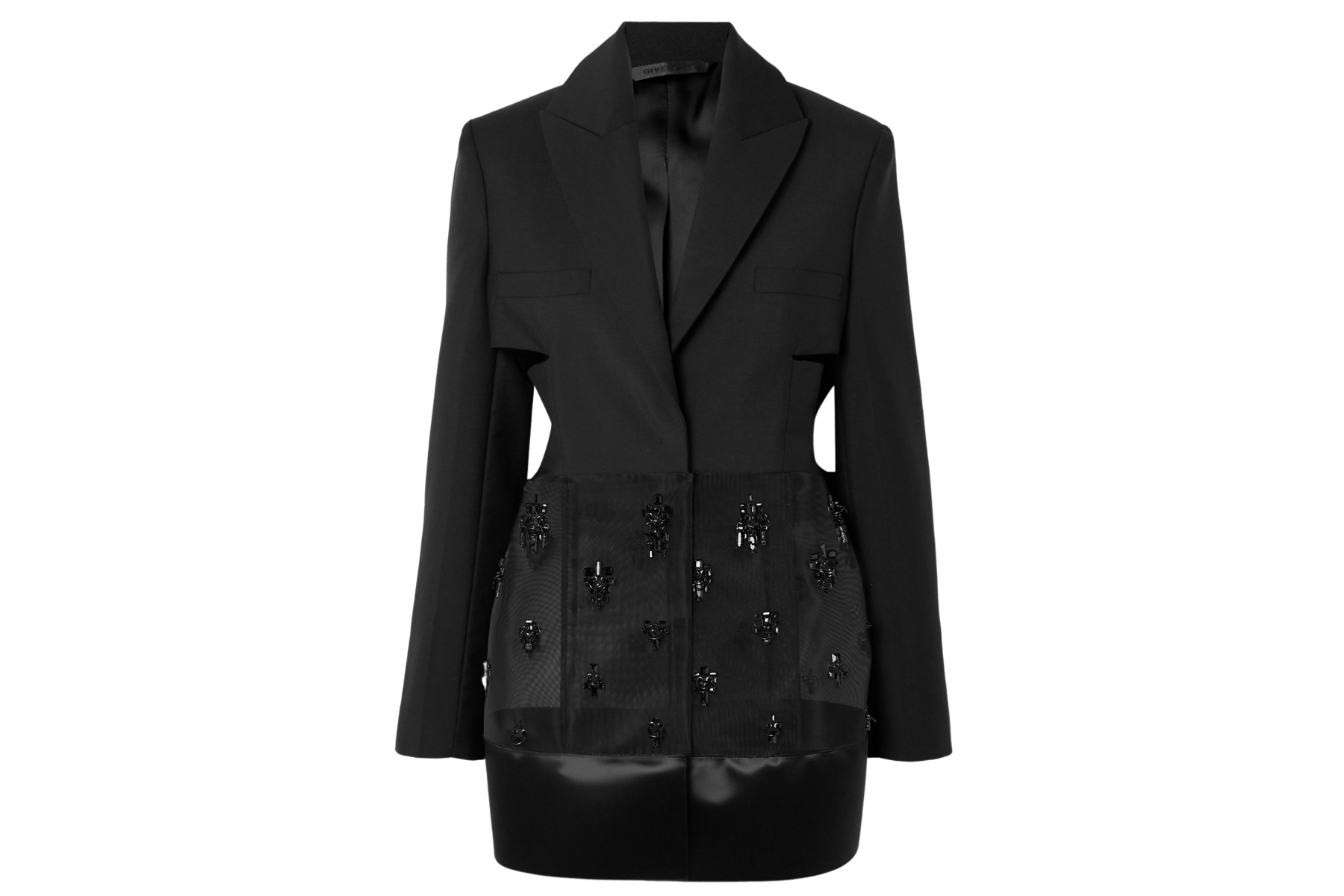 Here's one for the stylish woman who likes unique pieces, a blazer featuring a 40s style silhouette with fresh elements. The sophisticated piece highlights modern textures and embellishments that provide a distinct design to the classy vibe. Be it for an event or a late-night dinner date, your girl is bound to steal the spotlight. Net-a-porter
SUUNTO 9 Peak pro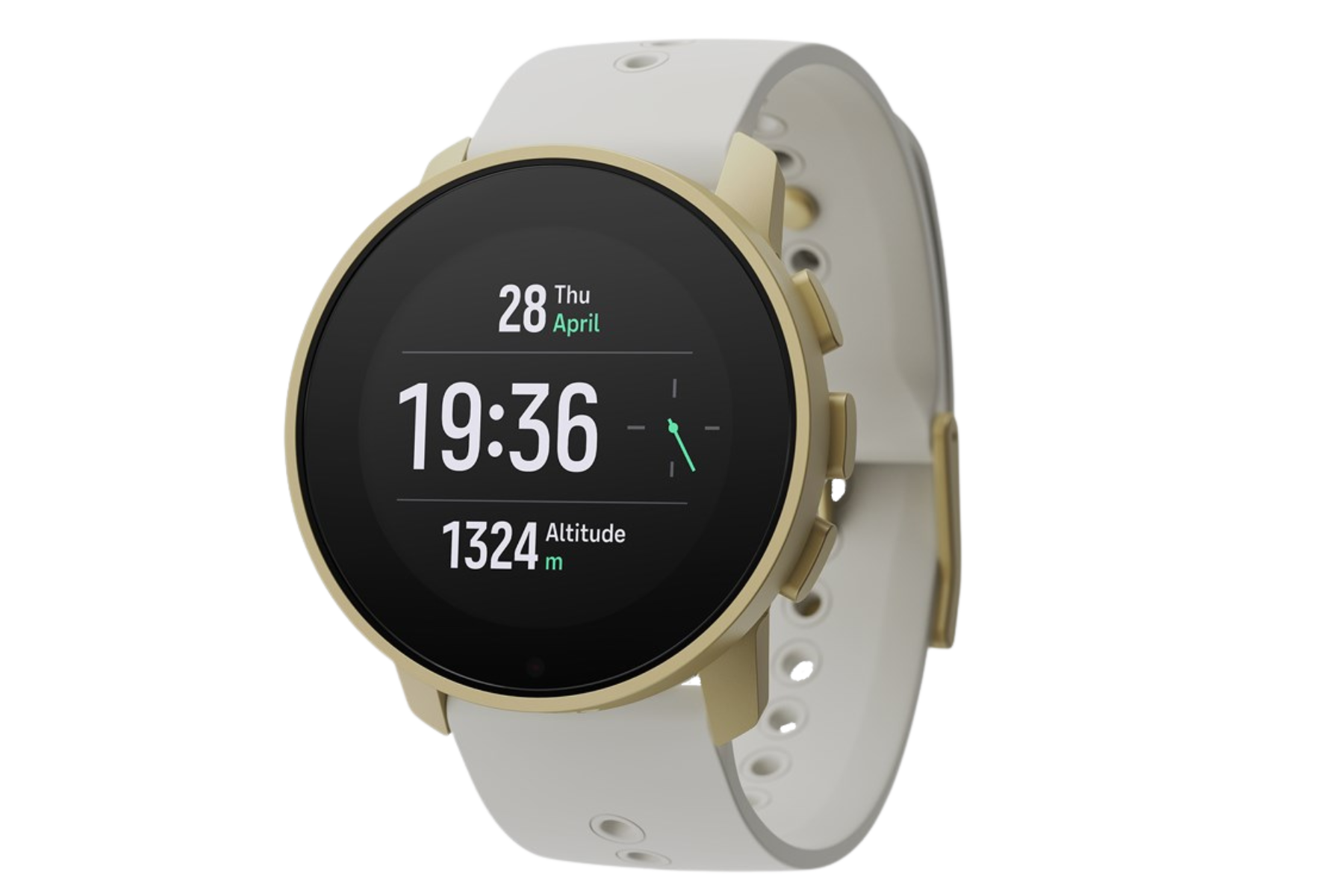 Smartwatches can look super classy yet functional at the same time. If you're looking for the perfect gift for a sporty yet stylish woman then check out the Suunto 9 Peak Pro. Handcrafted in Finland, the watch is made from renewable energy and helps to track hikes and workouts. So the next time your mum or sister mentions about wanting a smartwatch, look here! Suunto
OSCAR DE LA RENTA Faux pearl earrings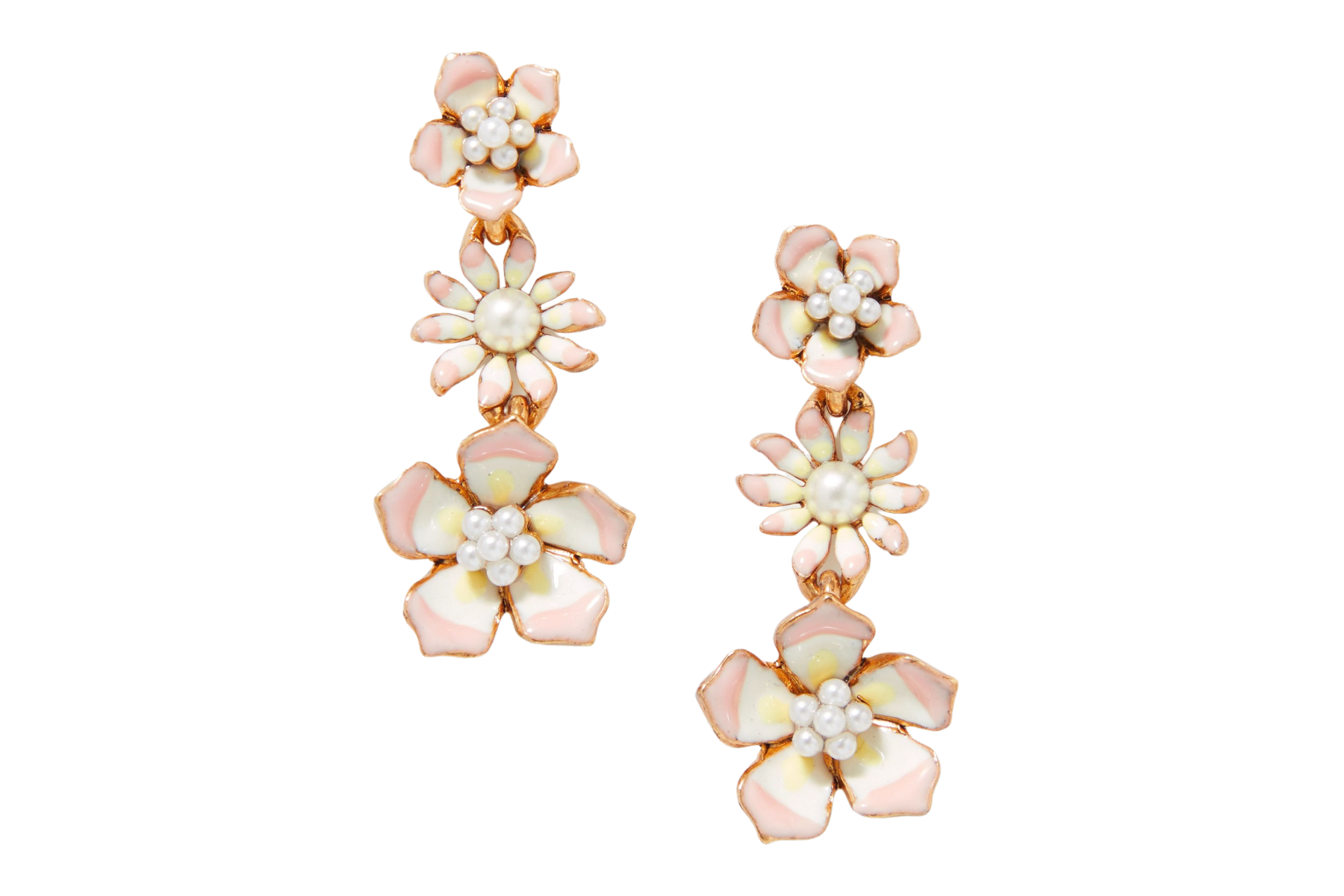 No one does flowy jewellery as well as Oscar De La Renta, as evident in this beautiful piece. Made from gold-tone metal and faux pearls, the earrings sway according to your movements. Use it as statement jewellery with turtlenecks or even off-shoulder tops, or add a dainty necklace to keep it company. Net-a-porter
MELISSA JOY MANNING 14-karat recycled gold bracelet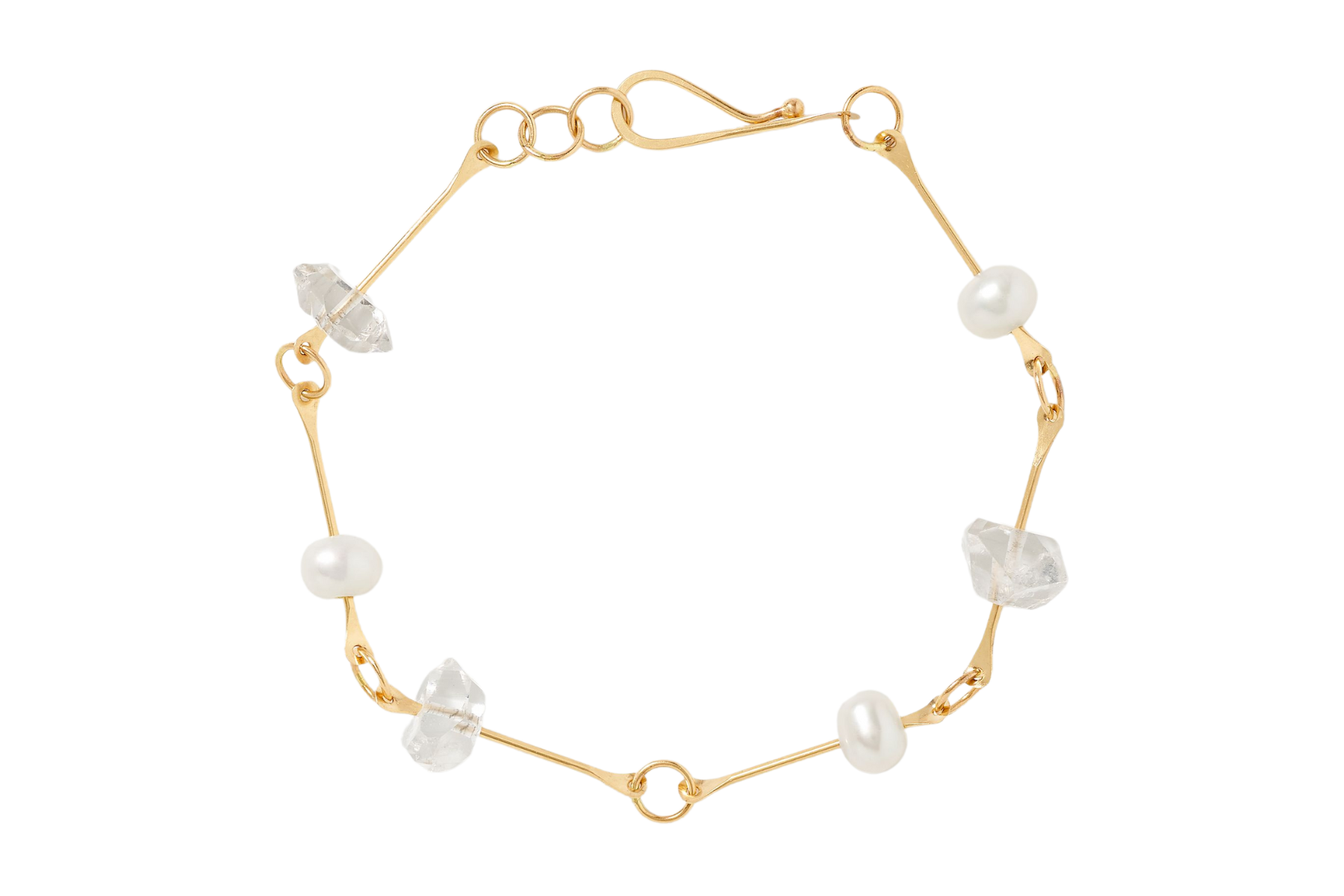 This recycled gold bracelet is truly the perfect gift for the chic lady who is also eco-conscious. The entire bracelet is made from recycled and faux elements but glistens just as much as the real ones. Featuring glossy pearls and quartz crystals that look just like diamonds, the recycled gold parts are joined to create a slim bone chain. Net-a-porter
JENNIFER BEHR Medici embellished satin headband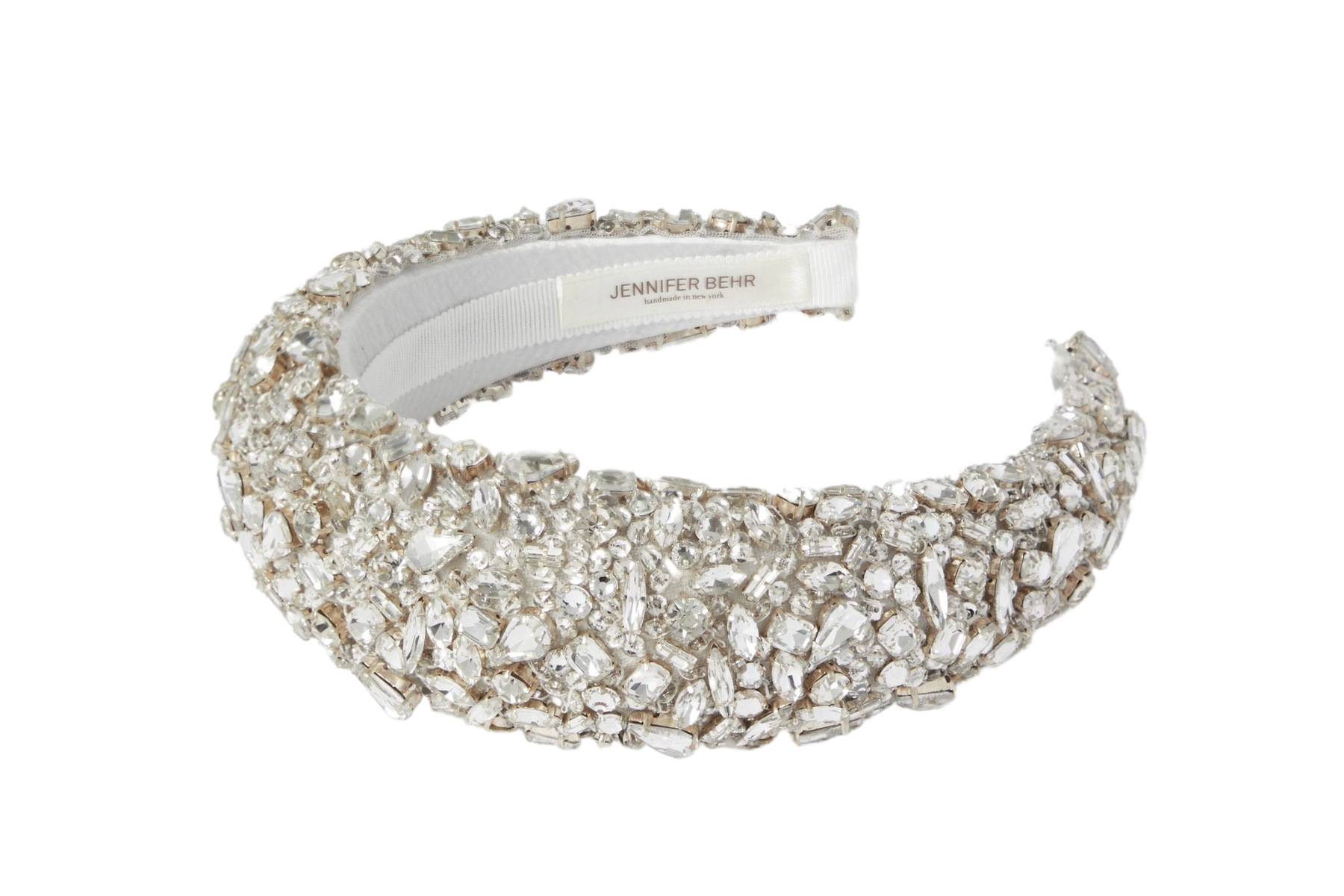 Just like statement necklaces or earrings, headbands can stand out from the crowd too. The satin headband from Jennifer Behr takes inspiration from the luxury of Renaissance art and royalty. The fully embellished piece features light-catching crystals that sparkle in every direction under the sun. Net-a-porter
LOEWE Bow-detailed metallic leather sandals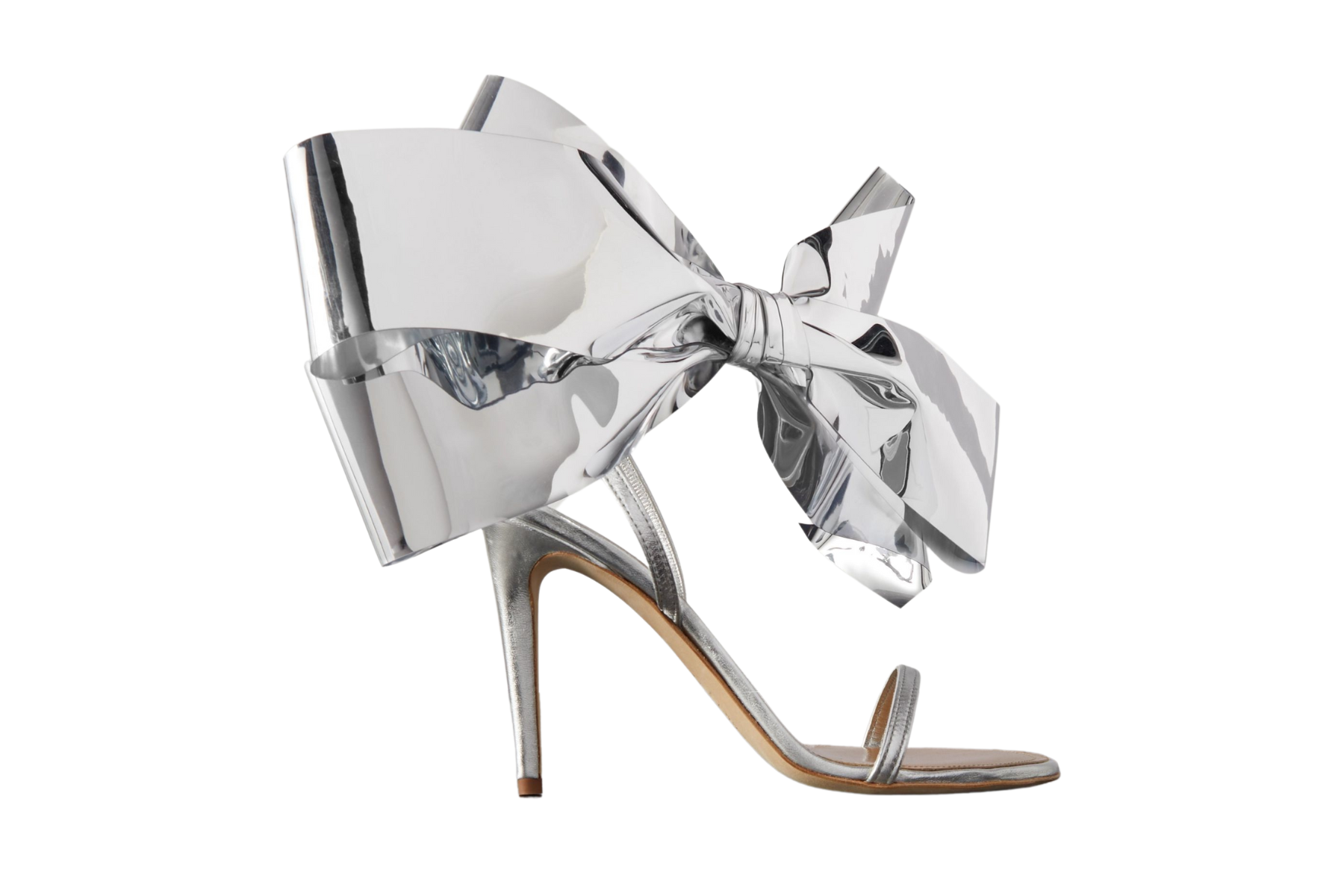 The best presents on Christmas are always topped with a bow – in this case, a shiny metallic one. Crafted from mirrored silver leather, these heels are for the bold and brave fashionista who isn't afraid to show it off. We would personally match this with a sparkly bodycon dress or cropped jeggings. Net-a-porter
Struggling to find fashion pieces for the man in your house? Check out our Ultimate Holiday Gift Guide for the dapper gents!