On August 3, 2023, TUMI boldly debuted their highly awaited Fall 2023 Seasonal Collection at Ilham Tower, Kuala Lumpur. A star-studded guest list included FirstClasse INSPIRE stars, Amelia Henderson and Idris Khan, and significant media personalities and social media stars. Launched under the campaign entitled "Essentially Beautiful" the Fall 2023 Fall Collection is a travel necessity, designed to perfectly balance quality, practicality and flair. 
Speaking to Adam Hershman, Vice President of TUMI Asia Pacific and Middle East before the launch, he expressed that the collection wants to put forward TUMI's evolving aesthetics without compromising on their core identity.
"The campaign is called Essentially Beautiful because it really talks about the things that we're very known for – high quality, performance and functionality," said Hershman. "But I also want people to see how much we've developed from the aesthetics side of things. We're introducing lots of new designs, luggage, colours, collections, and we have new materials in our core fabric products. So, the innovation that you see in the design, function and performance is what makes TUMI very beautiful and exciting."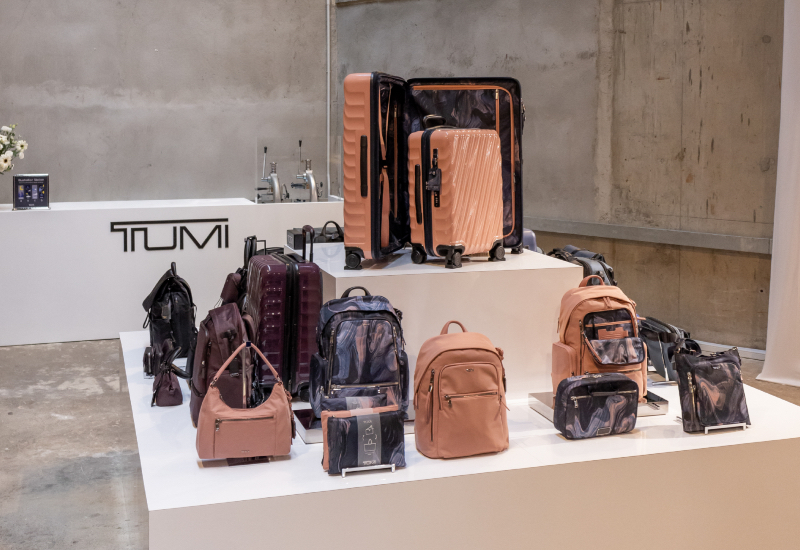 For the international traveller with a discerning taste, TUMI has introduced its 19 Degree collection which is crafted from post-industrial recycled materials, the luggage boasts a sleek shell and PET lining, made from plastic bottles. The collection's standout pieces include the International Expandable 4-Wheeled Carry-On and the Extended Trip Expandable 4-Wheeled Packing Case, both featuring convenient zipper expansion.
The collection also continues TUMI's commitment to sustainable design and construction in a way that goes just beyond incorporating up-cycled or recycled fabrics and materials in the products; it's in their entire philosophy.
"It starts with the longevity of our products," expressed Hershman. "TUMI is not a product you have to change every few months. From quality and aesthetics, it's a long-lasting product and we take that as a point of pride towards our sustainability."
"We also make our products so that they can be repaired if something goes wrong. We have a very extensive customer service and repair organization so that if something does happen you can take it to a store, and we can keep the product alive. So, these three elements that represent our sustainability strategy."
If you prefer something with a bag with a larger compartment, look no further than TUMI's Alpha X collection. This premium line takes the iconic Alpha collection to the next level with its high-performance design and unbeatable durability. Crafted from TUMI's toughest fabric yet, PX6, this collection is built to withstand even the most extreme conditions. 
Whether you're a city dweller or a globe-trotting adventurer, the Alpha X would make a perfect travelling partner. With options like the International Dual Access 4-Wheeled Carry-On, Slim Backpack, and Compact Sling, you'll have everything you need to tackle any journey with confidence.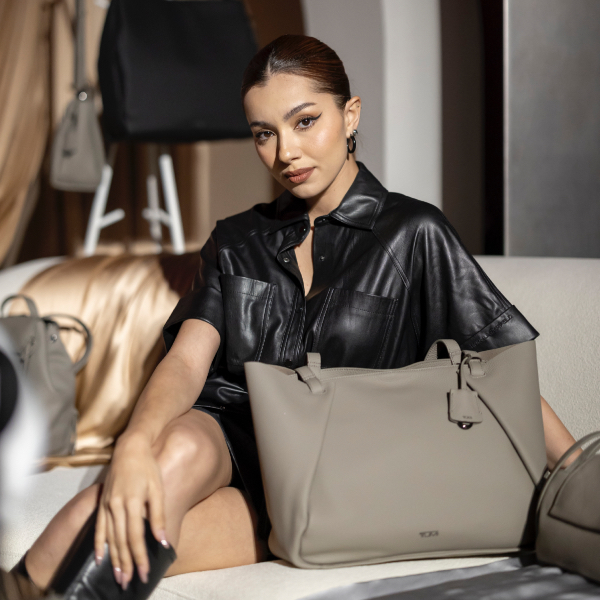 TUMI's latest Georgica collection is no doubt the ultimate accessory for the stylish and ambitious individual. With the choice of natural grain pebbled or smooth leather, this collection boasts minimalist and sophisticated silhouettes that are both durable and easy-to-go for quick weekend trips out of town.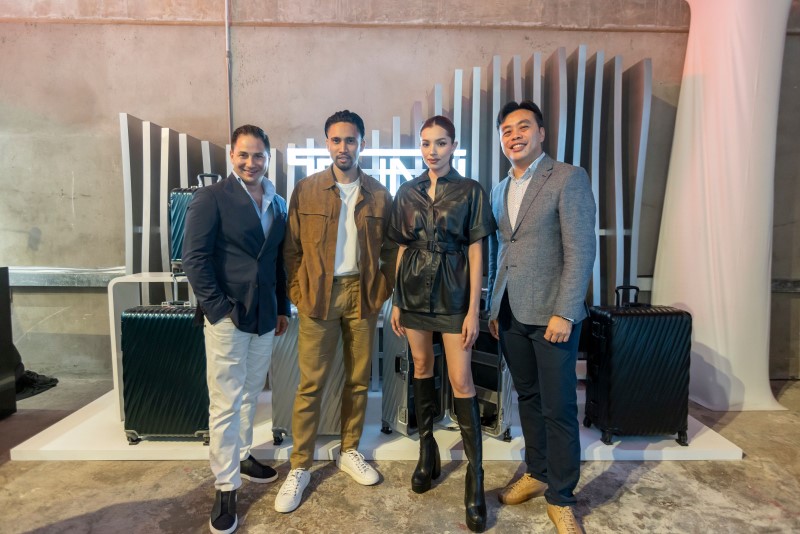 Energized by the succesful launch, Hershman expressed his excitement for more than just the new collection, but for TUMI's role in the entire travel sector in the region.
"This part of the world, South-east Asia is a very exciting place to be and Kuala Lumpur in particular is really exciting," he said. "You see some much energy and vibrancy in this market. It's a market that TUMI has been in for a long time, and we see that people in Malaysia travel a lot and there's an understanding about the value that our brand brings to the table."
"As the style and the design of our products evolve, and we get into the women's category in a stronger way, that affinity is going to continue to grow and we're going to grow organically and authentically with the customers. I love coming here, it's fabulous," he says with a broad smile. "It's going to be a fun journey to keep engaging with the community here."
Additional contribution: Aqilah Najwa Jamaluddin