Tudor celebrates the 70th anniversary of the British North Greenland Expedition with the release of its new Ranger model, a tool watch bearing deep ties to this historic mission.
The scientific expedition to conduct glaciological and seismic surveys in Greenland was carried out from 1952 to 1954 by British scientists and sailors, who brought along thirty Tudor Oyster Prince watches with them on their journey. Asked to monitor and record the watches' performance under these extreme arctic conditions, the explorers returned from their daring expedition with glowing reports of the watch's "remarkable precision".
Paying tribute to these pioneers and their adventurous spirit, the latest addition to the Ranger line unites state-of-the-art watchmaking mastery and a stylish vintage aesthetic. The robust, practical character of the Oyster Prince watches is honoured in this new model, with its 39-millimetre case and matte satin-brushed bracelet crafted in the spirit of a tool watch.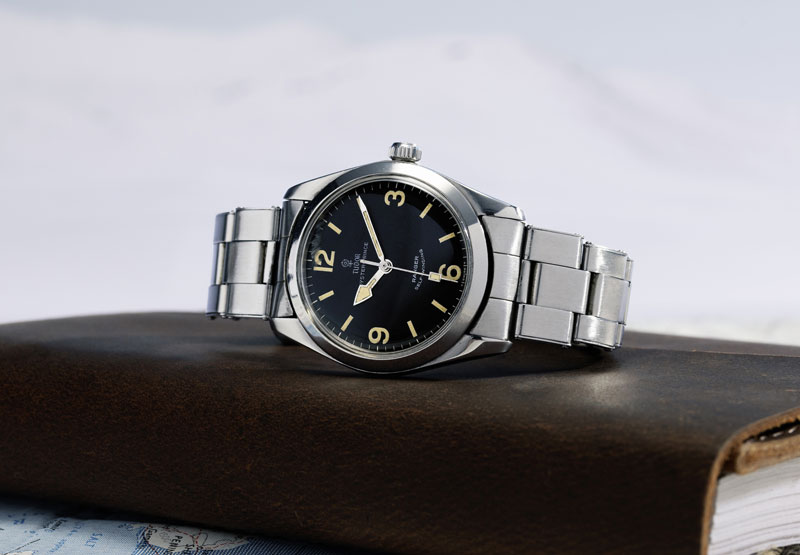 Recalling the visual design standards of its past, the new Ranger model maintains its distinctive dial with Arabic numerals at 3, 6, 9 and 12 o'clock. The beige luminescent hour markers stand in pleasing contrast to the grained, matt black dial, while the arrow-shaped hands typical of Ranger models see a distinct new touch: a burgundy tip on the seconds hand.
Powered by the Manufacture Calibre MT5402, the Ranger model boasts robustness, longevity, reliability and precision, thanks to its variable-inertia balance. While the calibre has earned certification as a chronometer from the Official Swiss Chronometer Testing Institute (COSC), its performance has proven to exceed these standards, achieving an average variation that's between only -2 and +4 seconds in its daily running. Additionally, the calibre's 'weekend-proof' 70-hour power reserve allows the wearer to take off the watch on a Friday night and put it back on Monday morning without the need to wind it.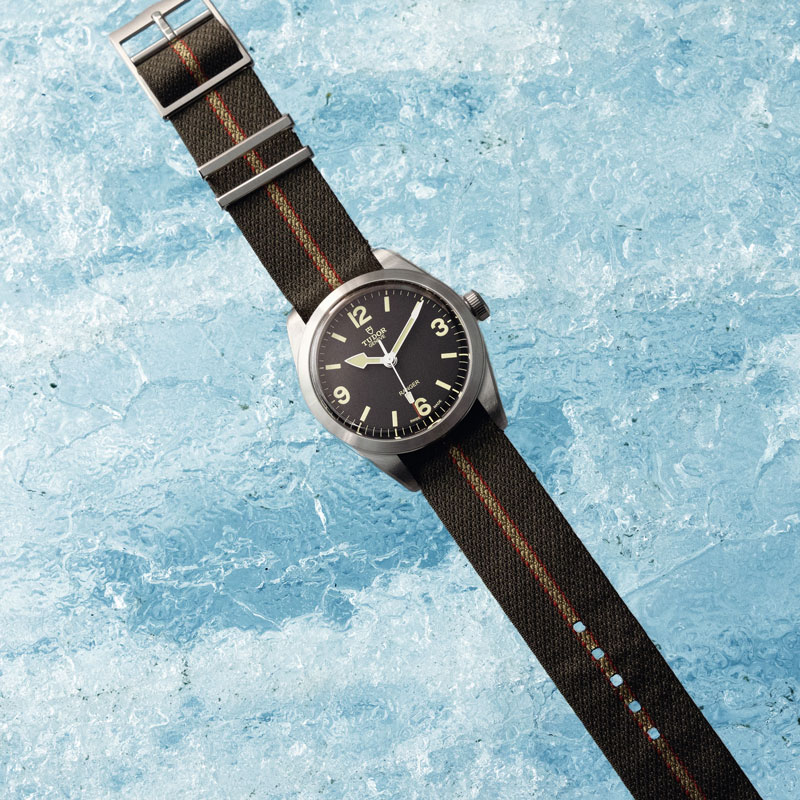 Featuring the Tudor "T-fit" clasp with rapid adjustment system, the Ranger is offered in an easy-to-use, entirely satin-brushed steel bracelet that lets wearers make fine, instant adjustments of up to 8 mm. The model is also available in a woven Jacquard strap in olive-green with two red stripes, a product of Tudor's partnership with the Julien Faure company. A natural rubber and textured black leather can also be chosen as a bracelet option, complete with beige topstitching and a folding clasp.