Aunique, mind-bending nightclub residency experience with Zouk Nightclub at Resorts World Las Vegas is being announced by Travis Scott as "Road to Utopia." In what promises to be a show fit only for Las Vegas, Travis adds unrivalled energy and single creative force to the property's list of renowned residents. The first of seven shows begin on September 17, 2022.
With a string of ground-breaking records, Scott has rapidly become a cultural sensation and altered the course of hip-hop. Top singles that fans know and love will be performed throughout the residency at Zouk Nightclub, and there may even be some sneak peeks of new songs. Scott was an obvious choice to elevate the experience and provide something guests haven't seen before as Zouk Group continues to transform Las Vegas nightlife.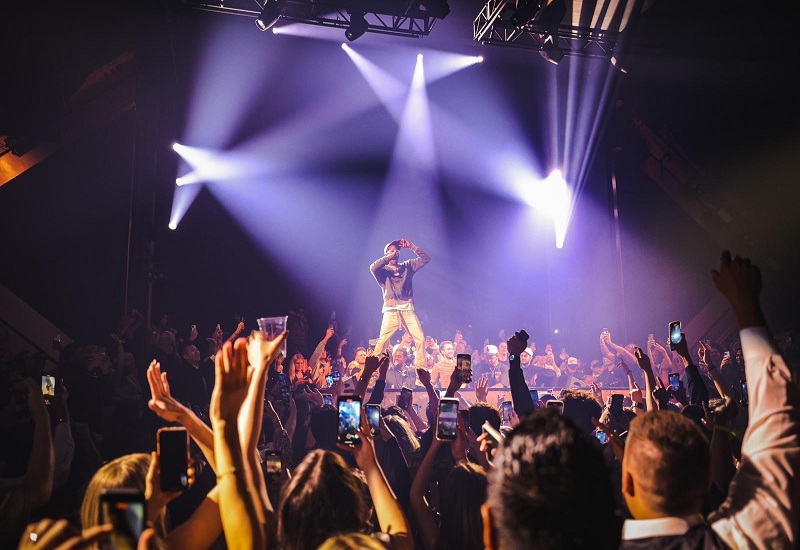 The most cutting-edge entertainment location in Las Vegas, Zouk Nightclub pushes the limits of live music. The venue offers an unmatched, technologically advanced experience that changes depending on the performing artist for the evening, featuring the theatre's LED Mothership and moving ceiling. The partnership between Zouk Group and Resorts World Las Vegas, will bring a variety of entertainment and lifestyle concepts to the more than 3,500-room integrated resort—the first new construction to debut on the Las Vegas Strip in more than a decade—was previously announced for November 2020.
According to Andrew Li, CEO of the Zouk Group, "Travis Scott was a natural fit for the Zouk Nightclub lineup." His electrifying performances will blend beautifully with our incredible atmosphere and provide guests entertainment that is unlike anything else they will see in Las Vegas. We are eager to begin his stay and to keep enhancing our roster of performers.
"Travis Scott is an exceptional, multi-talented artist, from his music and fashion to ground-breaking brand collaborations. According to Resorts World Las Vegas' Chief Marketing Officer, Ronn Nicolli, "His residency will contribute to the property's varied range of entertainment and nightlife options and introduce a new level of vitality.
There are currently two public sale dates: September 17 and October 15. Click here for more details.
Photos by Resorts World Las Vegas.