Flip the script this year; it's not too late to ditch the scorching sun for some nature, adventure and fun in cooler climates.
When we think of summer vacations, sea, sand and sun almost immediately come to mind. We don't deny we're excited to get the light dresses and sunnies out, but with the increasingly warm summers we've encountered, it's tempting to flip the script. Why not ditch the scorching sun for some nature, adventure and fun in cooler climates?
Here are five picks of unconventional summer experiences that will have you getting both your camera and adventurous side out. Tip #1: head to the mountains!
Southern Alps in New Zealand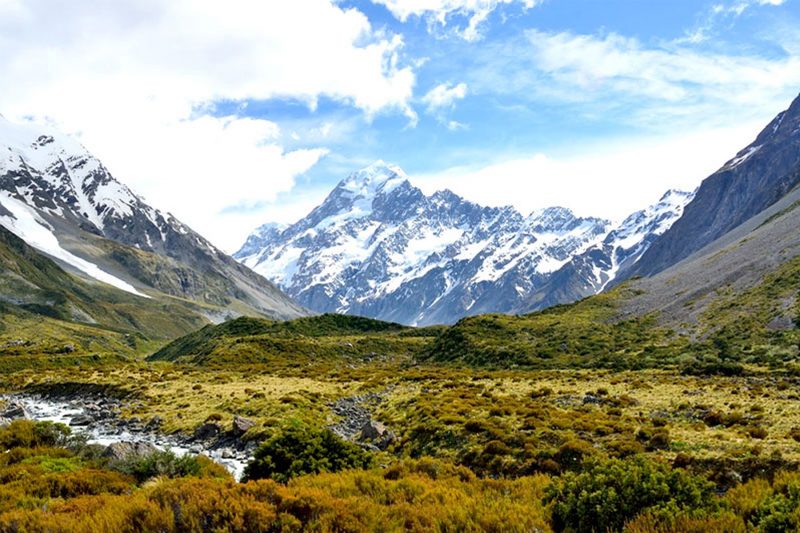 Glaciers melting into blue-green rivers, vast grasslands and ancient forests in the alps of New Zealand's south island, known for otherworldly sights made popular by Lord of the Rings movies. Forget the Swiss Alps and head down to New Zealand for a cool backpacking adventure. These Alps are also losing ice from increased temperatures, so you'll want to catch the natural beauty before the landscape changes.
Weather: Winter is in full swing in New Zealand, and this below 10°C cold is for veterans only.
What to do: Try the ski slopes in Temple Basin, make your journey to Middle Earth through Lindis Pass, and visit the gorgeous Lake Tekapo and Mount Cook. You can also hike the warmer trails, do water sports, and try your hand at fly-fishing in some of the crystal-clear lakes and rivers.
Where to stay: Blanket Bay
Natural wonders of a warmer Iceland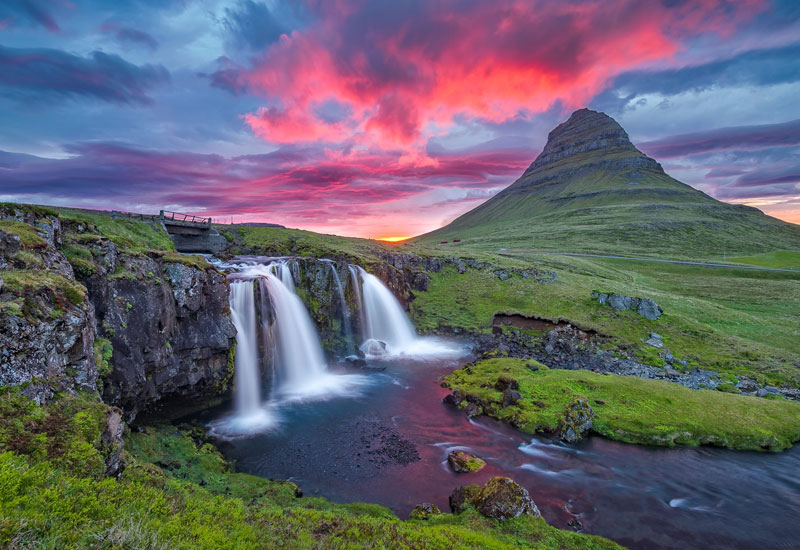 Summer is when the folk here come out to play, thanks to days so long that you'll experience the midnight sun! Besides the breathtaking sights of green and grey, don't miss out on Reykjavik's bustling nightlife and music festivals.
Weather: Expect temperature of 10-20°C, as warm and balmy as it gets in Iceland. This is why July/ August is probably the best time to visit.
What to do: Explore magical waterfalls and terrains, dip in a geothermal heated pool or natural hot springs, and camp almost anywhere! It's the perfect opportunity to try some of the winter sights and sports; the glaciers will be warmer and clearer.
Where to stay: When in Reykjavik city centre, your best bet is Canopy by Hilton.
Northern Lights in Norway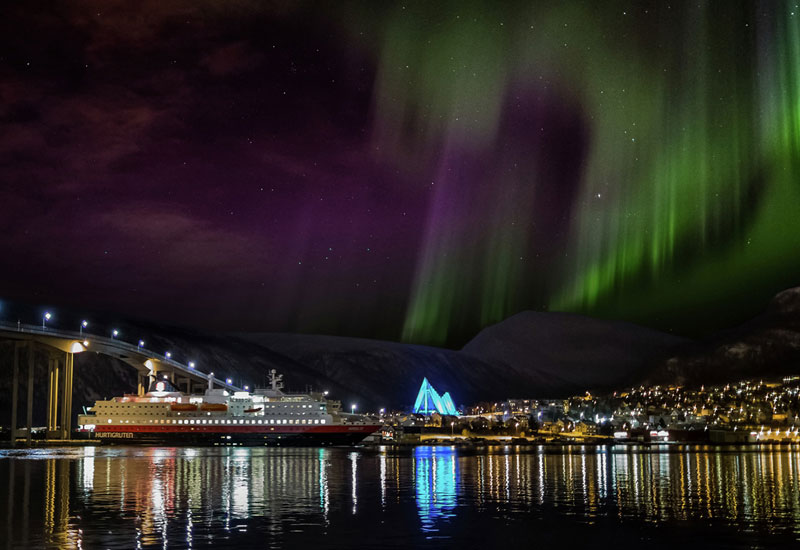 You won't catch the Aurora Borealis in Iceland for its long days – if you want to see these glorious lights this summer, Norway is the way to go. The notoriously cold country is brisk and bright this time of year, having recently celebrated the summer solstice, and the cities of Oslo and Mandal have rich history and vibrant pub scenes to discover. In case you haven't caught the drift by now, here's tip #2: head north for cool summers!
Weather: 8-16°C
What to do: Besides the Northern Lights, you can't miss cruising through the iconic snow-capped fjords. There are arctic adventures, island hopping trips, midnight concerts, pilgrimage walks, Viking history exploration opportunities – you won't be bored here! In cities, see museums and parks and discover the local art scene.
Where to stay: The Thief in Oslo.
Marine magic in Nova Scotia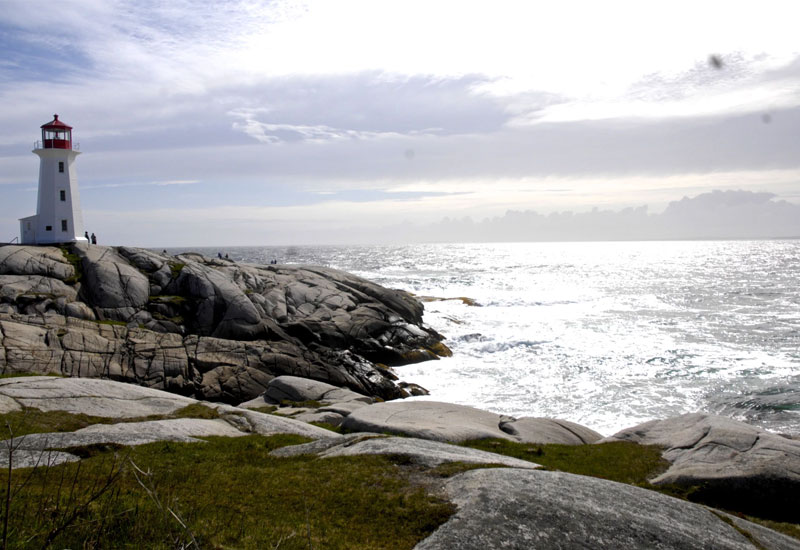 This Canadian destination is famed for the whales and dolphins that travel along the world's highest tides. If you're after a more coastal feel and don't wish to miss out on the beach, Nova Scotia is also known as Canada's Ocean Playground for good reason: locals and tourists alike kayak, sail, canoe, fish and dive along the 4,750-mile coast. High tides means huge waves, so bring your surf gear!
Weather: Mild summer temperatures of 18-21°C
What to do: Take a whale-watching cruise to Brier Island or Cape Breton, see wharves and schooners in the late-July Tall Ships Festival, immerse in Celtic art, do water sports in the cool seas, and enjoy the overall nostalgic warmth of a scenic coastal town. Explore the Citadel and public gardens if you feel like walking.
Where to stay: Trout Point Lodge, which offers luxury adventure travel, stargazing trips and ecotourism vacations.
Brazilian winter in Rio de Janeiro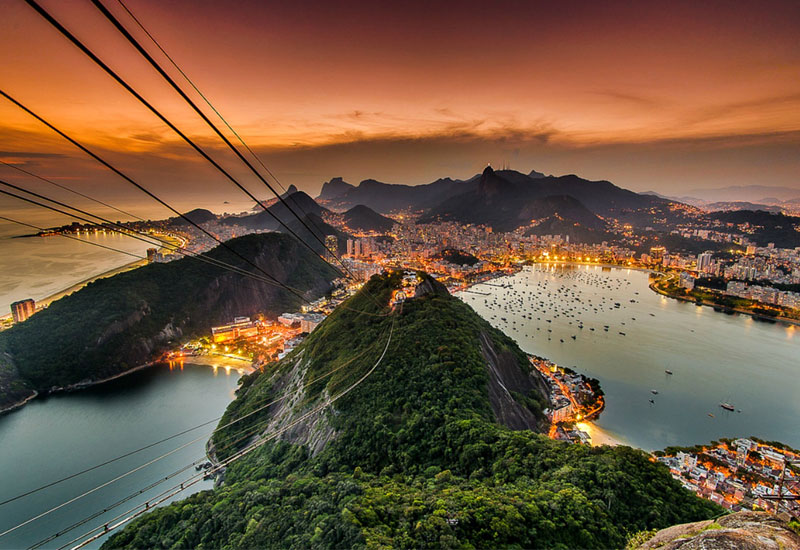 Our final destination brings us to tip #3: explore tropical winters! If you're not willing to give up the sun and sand, this is the place to be this July/ August; in Rio, the sea drops to minimum temperature of about 22°C, making it perfect for a dip.  The music, food and people of South America are full of life and love, which is why you won't want to miss out the cultural and entertainment attractions either.
Weather: Winter in Rio means an average of 20°C outdoors, the coldest it gets.
What to do: Party! When you're not busy clocking winter beach time, check out the scheduled events or simply head out into the buzzing nightlife. Take day trips or water tours, sail and sunbathe, bike around the city, and pay visits to the historical monuments.
Where to stay: Belmond Copacabana Palace