What does tradition mean to the creative soul? How does one express him or herself while staying true to cultural practices and festive traditions? For local creative agency Dot Creative, it means taking elements of tradition such as the Ang Pao packet and turning them into unique works of art – making the celebrations all the more memorable.
To help us get an inside look at how the agency's creative team created a new tradition for themselves, we got in touch with Creative Director Alan Pua via e-mail, who helms the agency and carries with him over 17 years of experience in the creative industry.
It all began when every Chinese New Year, DotCreative would come up with different creative products to give back to their clients as a token of appreciation for their business. The idea to make the products available for purchase to the public came about after receiving countless positive feedback from their followers. It was then that the Dot Creative team realised that this new tradition of producing festive products could serve as a unique collectible for people, while allowing its team members to tap into their creativity.
"With these festive creations, we give our creative team a chance to explore their creativity without any boundaries," tells Alan.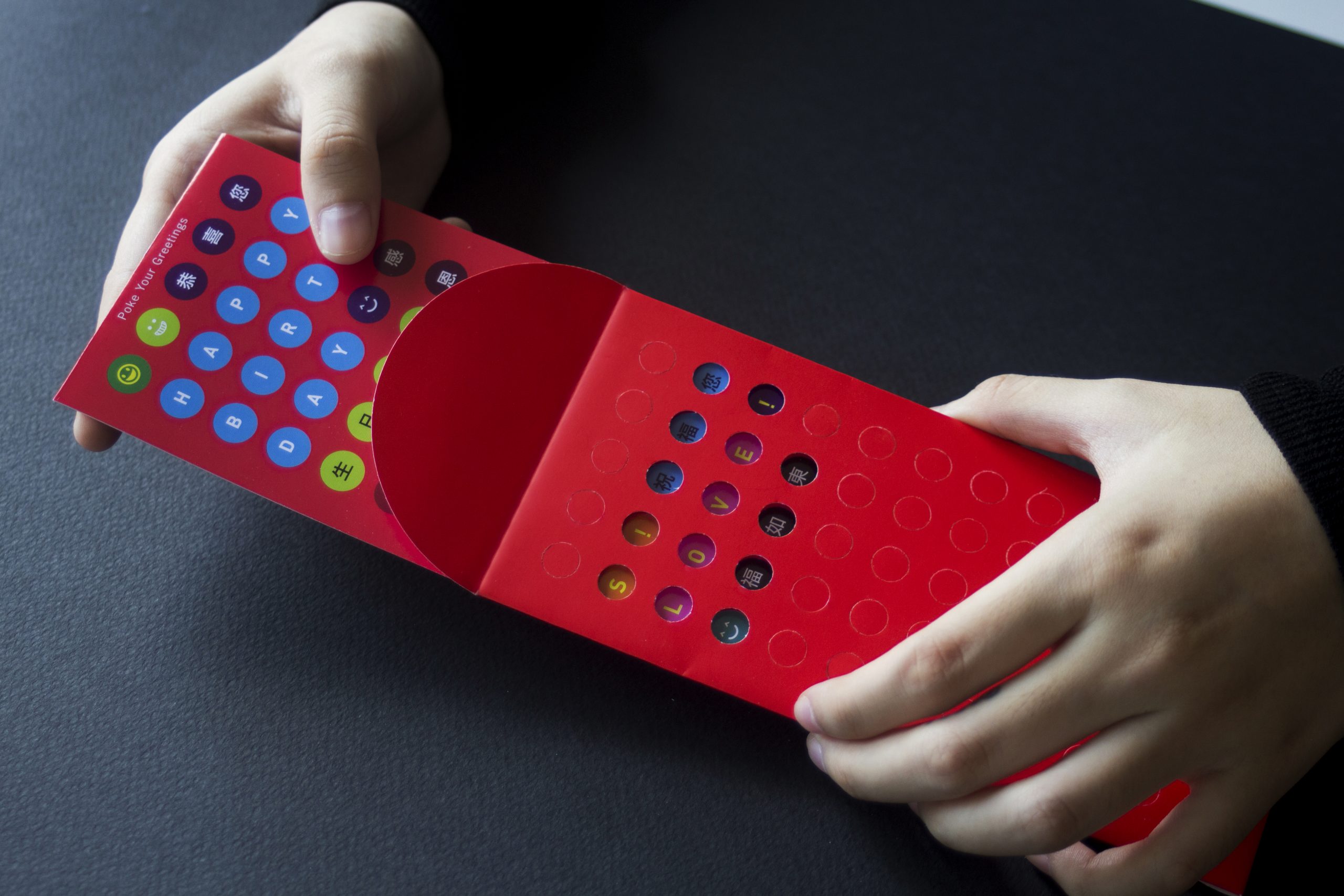 Some of the products include a reinvention of the Ang Pao (red packet) called the iPack back in 2016, where the envelopes featured concealed greetings, patterns, messages, or emoticons that require you to "poke" to reveal. Depending on the special occasion, one can "poke" out their desired design, message, or greeting to fully customise their red packet. This unique design awarded the company the 2016 Golden Pin Design Award.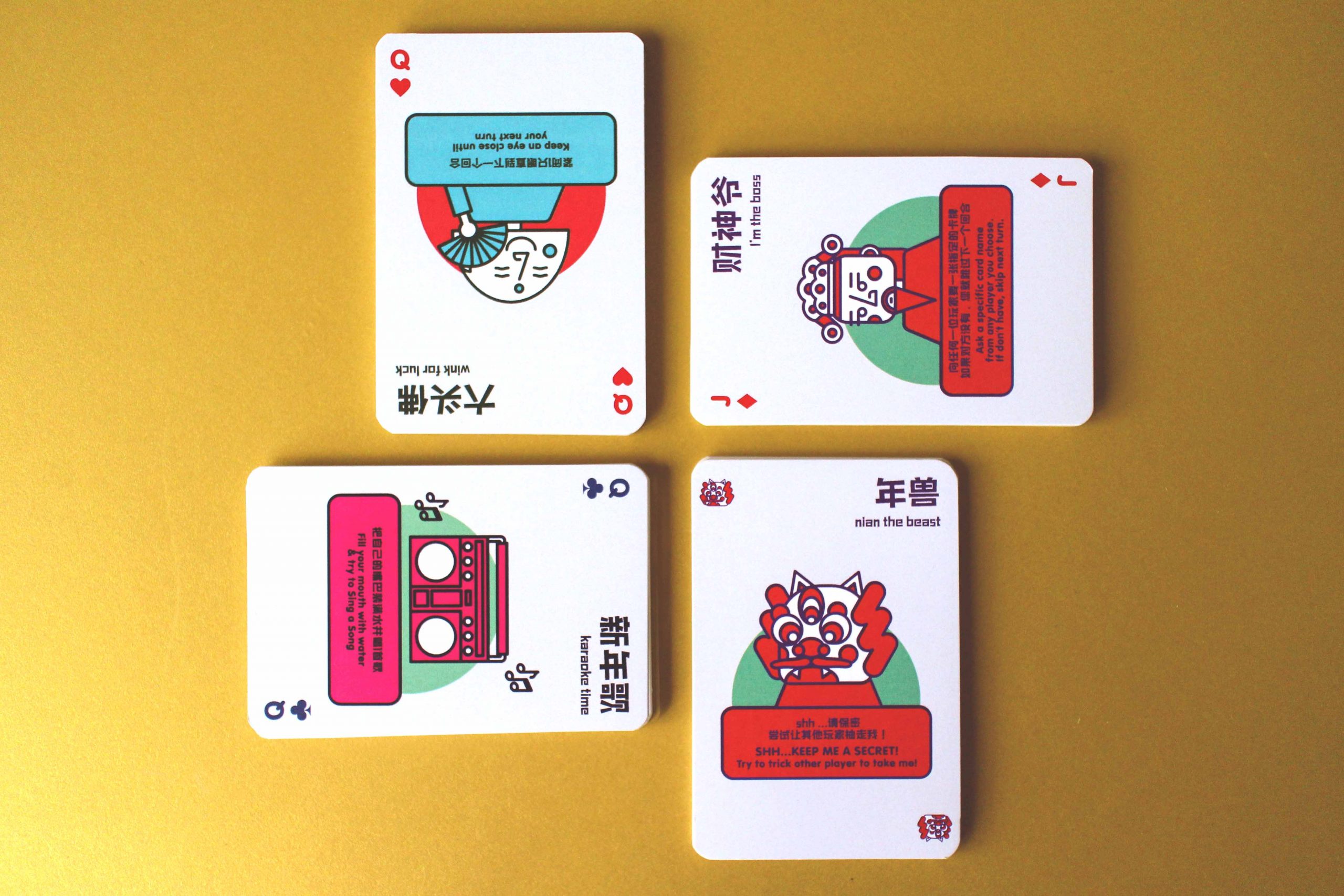 Other more interesting products include the Nian The Beast Card game, where each card is given a modern illustration inspired by Chinese culture, and comes with a specific 'dare'-style action that you must perform upon receiving. Among the cards is the 'Beast' card which earns you a penalty, so you must try to trick your friends into picking up this card instead.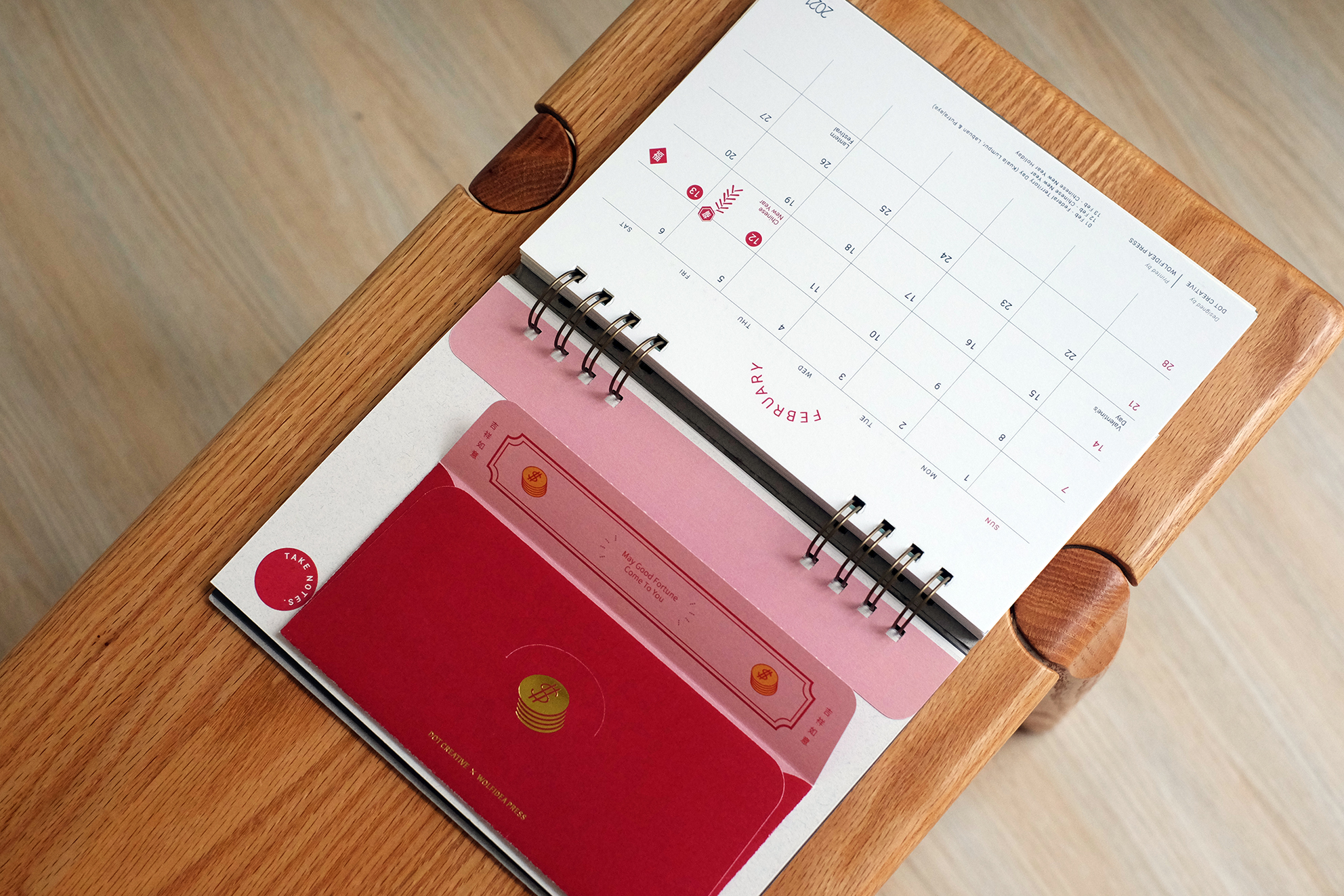 As for this year's creation, DotCreative revisits the red packet and this time goes bigger by implementing it into a 2021 Calendar. Named the 2021KIT, it's a calendar that's unique to Malaysians, featuring 4 different envelope packets for the four main public holidays in Malaysia: a red packet for Chinese New Year, green for Hari Raya, purple for Deepavali, and white for Christmas. The planner and envelopes also symbolise the company's hope for everyone to stay connected.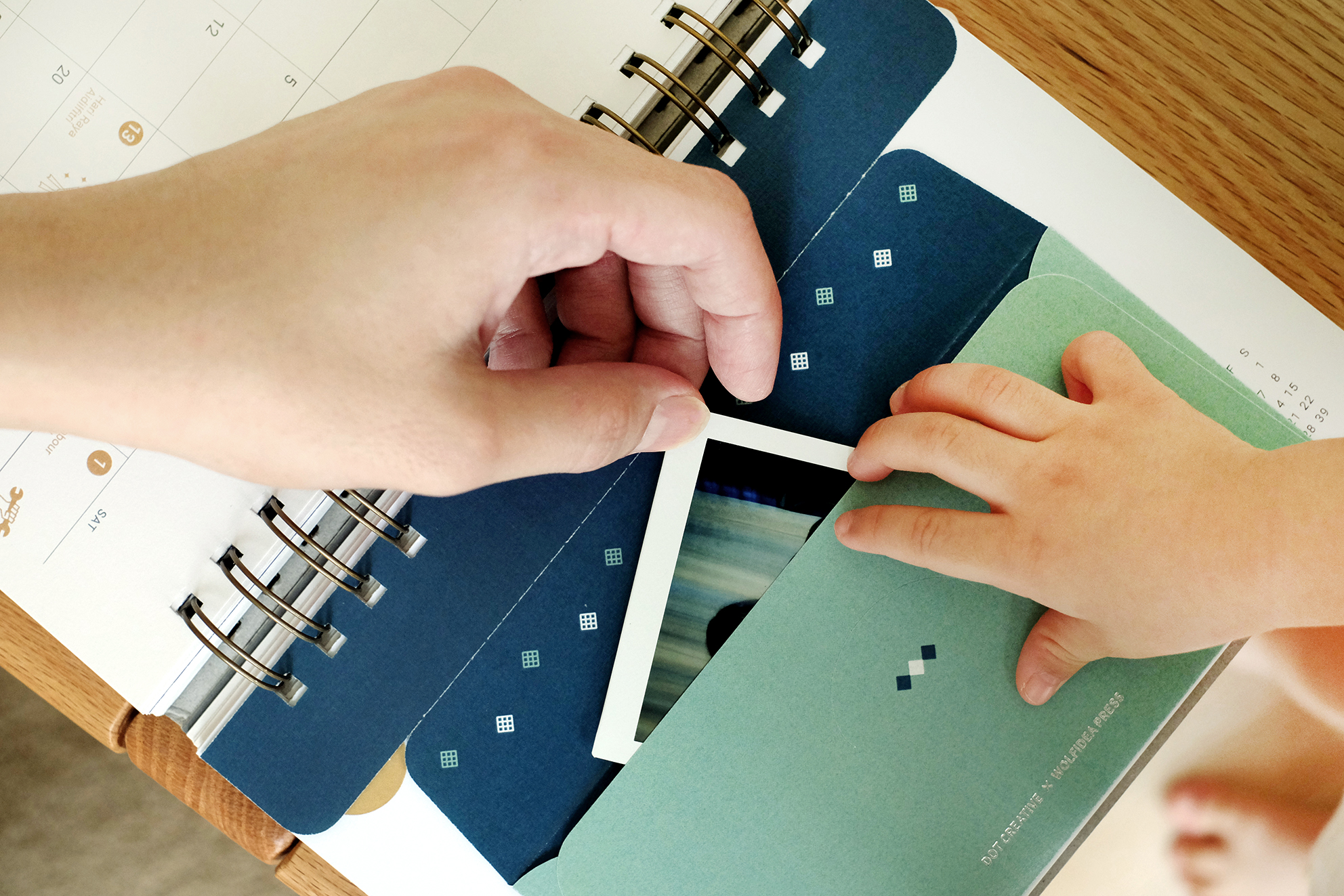 Aside from these festive creations, Dot Creative is also particularly fond of its daily calendar called MYDAYS2021, which combines 4 calendars (Gregorian, Chinese, Islamic, and Tamil) into one while featuring Malaysian public holidays. It also comes with the option of personalising your birthday page, which can be arranged by contacting the agency.
At the end of the day, despite the Covid-19 pandemic putting a halt on the way we celebrate holidays recently, Dot Creative is showing no signs of slowing down.
"We will continue to create something fun and creative for the market," Alan expresses. "It's a platform for our designers to step out of the box and create without being limited. We call this process of creation our 'playground'."
To find out more about DotCreative and what they have to offer, visit their Instagram page @dotcreative.my or their official website here.
Photos: DotCreative