From Audi's supercar SUV to the award-winning Porsche Taycan, here are our top picks.
What makes a truly incredible car? Is it its engine, the stunning cutting-edge design, or its plush interior that can it feel like a luxury mobile home? The answer is: all of the above and more. We round up our top 6 luxury cars that we are obsessing over this year – with features such as striking designs and powerful speed, to sublime comfort and and new firsts in features. These cars easily match formidable power with beautiful designs and careful craftsmanship, to create truly stunning vehicles that you won't know whether to show off in your own private showroom or take it out for the best drive of your life.
Bentley Flying Spur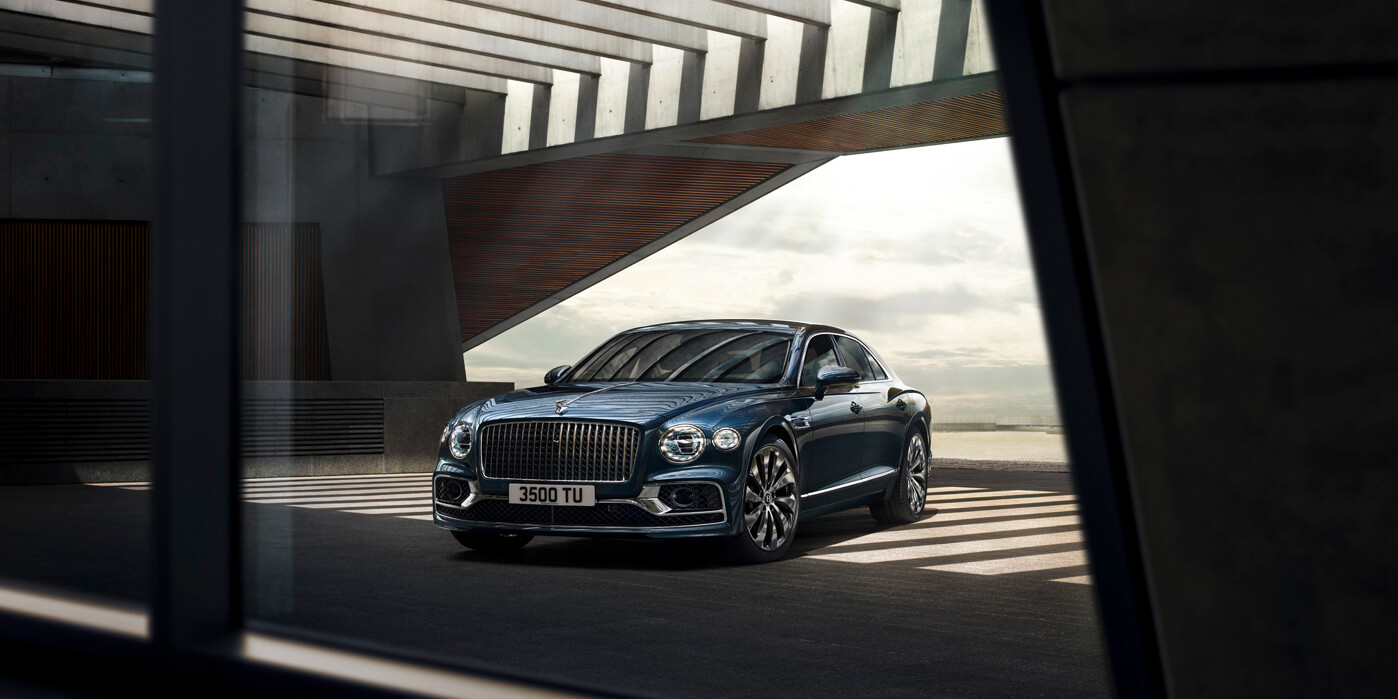 Bentley's muscular Flying Spur enters its third generation in 2020, and sports a prouder, more confident design that is heavily inspired from the recent Continental GT coupe. It's powered by a truly formidable 6.0-litre twin-turbo W12, which makes 626bhp plus bottomless torque and shoots the car to 62mph in less than four seconds, and a top speed of 207mph. Its engine has been positioned closer to the centre of the car, in order to not only enhance balance, but also ensure dynamic handling. Active All-Wheel Drive monitors the level of grip and adapts to the driving conditions and terrain to provide greater driving confidence.
This four-door grand tourer beautifully takes on the role of a supersonic, luxury driver's car, with a cabin that blends tactile materials and modern craftsmanship to create a stylish yet tranquil environment. The Flying Spur's interior is fashioned out of plush, meticulously stitched leather, authentic natural veneers, and tactile metal brightwork. W bentleymotors.com
Audi RS Q8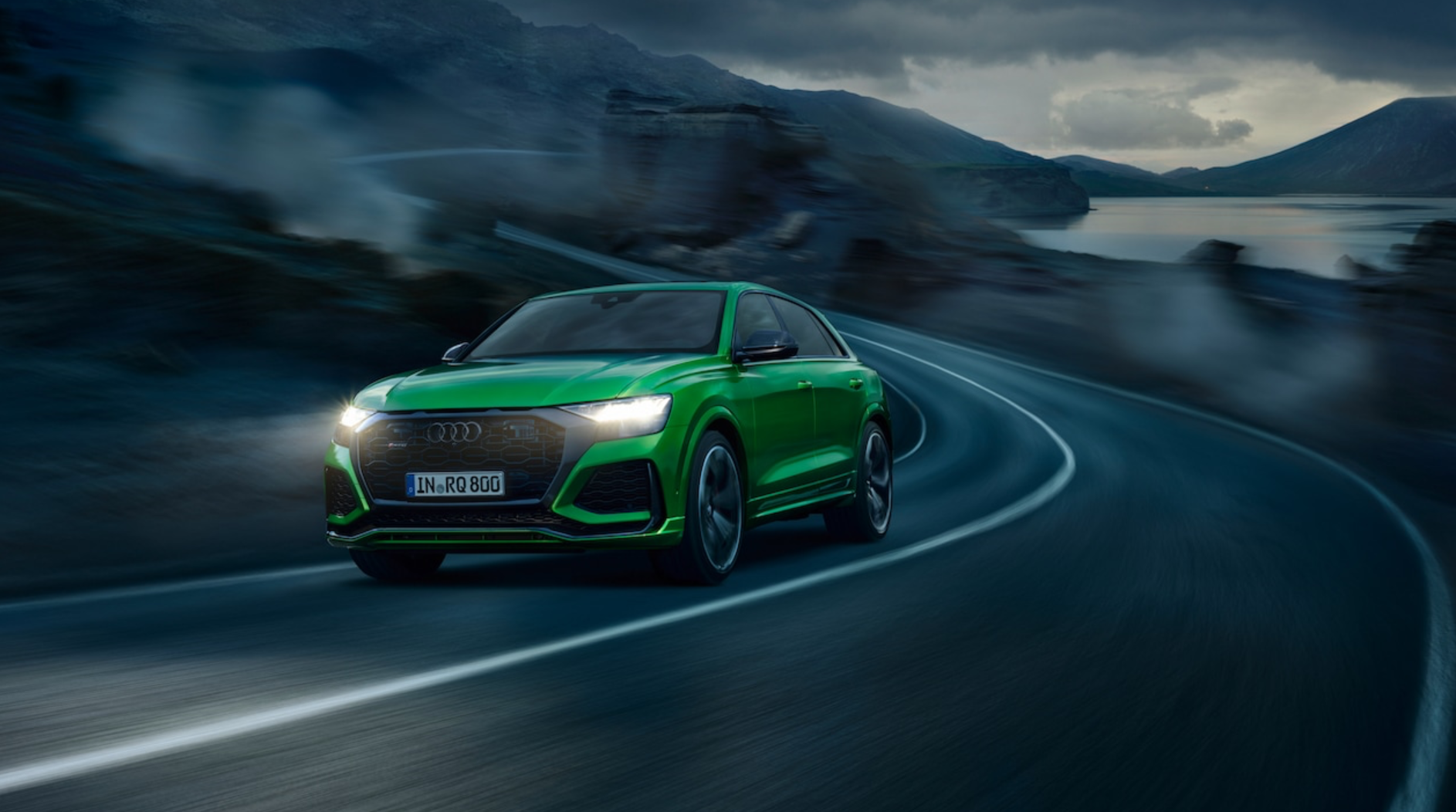 Any preconceived notions that a large SUV can't live a double life as a supercar, the Audi RS Q8 will easily change that. Dubbed as "the most powerful SUV coupe from Audi Sport", this elegant and sporty car comes with a 4.0 litre V8 TFSI engine with 600hp, creating a phenomenal performance even in a vehicle this large. It accelerates from 0 to 100kmh in as little as 3.8 seconds, with 800Nm torque.
Its interior includes all the flexibility and remarkable space of an SUV – but elevated in luxury. The seat cushions are stitched in the characteristic RS lattice pattern that the grille also sports. Its seats also come with an integrated headrest and puffier lateral bolsters to keep you snug. W audi.com
Porsche Taycan
The Porsche Taycan serves to be the German carmaker's first EV ever. Its name translates to a "lively young horse" from Eurasian dialect, and perfectly depicts Porsche's crest in the best way. This electric sports car matches elegant Porsche styling, incredible performance, and unbeatable driving dynamics to boot. It already snagged the World Luxury Car and World Performance Car of the Year at WCOTY 2020.
This model boasts a highly-advanced powertrain that consists of two electric motors from the three-times Le Mans-winning 919 LMP1 hybrid, and a large battery pack that enables even the most of powerful of Taycans to reach 60mph from 0 in just 2.6 seconds. Buyers can opt from three different power outputs, as the 2020 Porsche Taycan is available in 522 hp, 563 hp, and 616 hp forms. It also offers different battery pack capacities – one with 79.2 kWh AND 93.4 Kwh. W porsche.com
Range Rover SVAutobiography Dynamic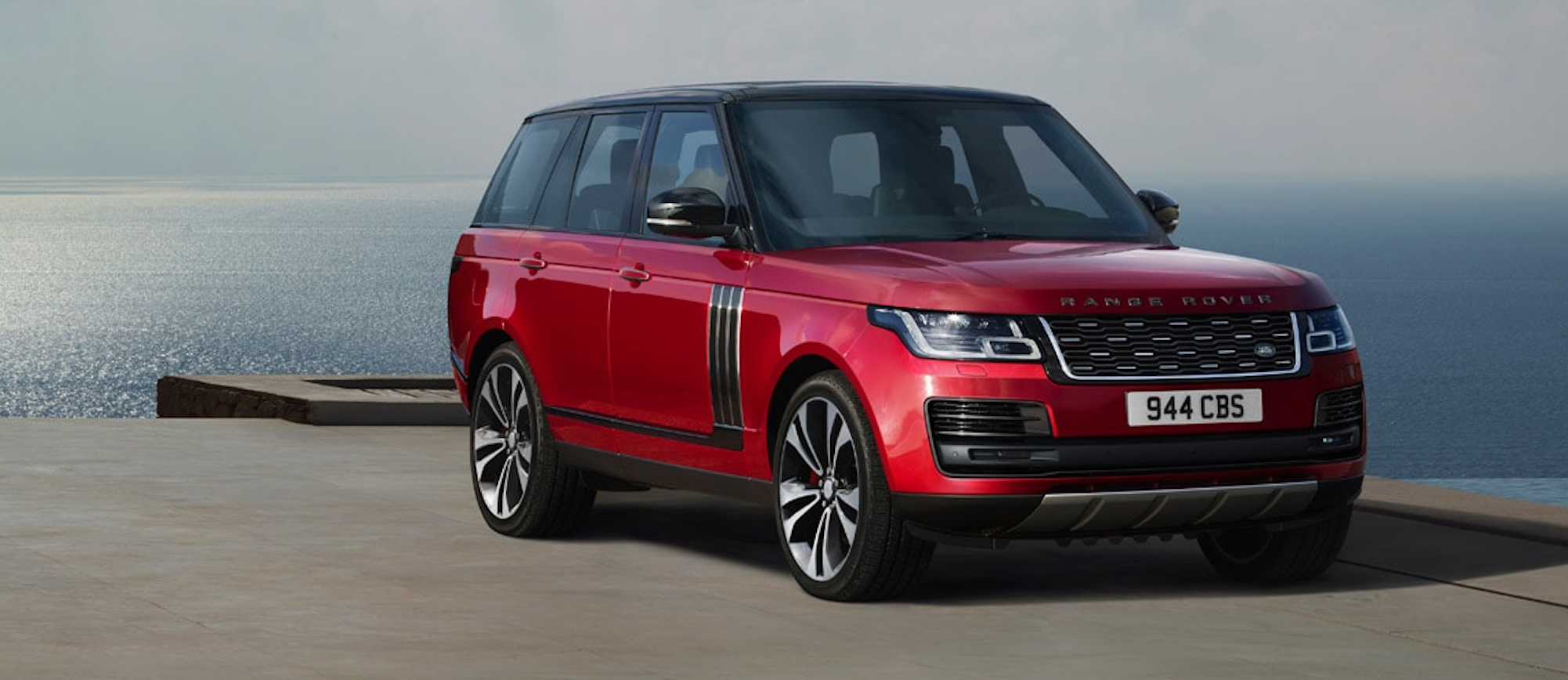 Known as the British carmaker's "most agile and dynamically capable Range Rover yet", the SVAutbiography Dynamic model is purely designed for top-notch luxury performance. It combines refinement with powerful capability, housing a 565PS V8 Supercharged engine that delivers 700Nm, with maximum torque at 6000 – 6500rpm.
Meanwhile, it's complemented by contemporary design and fine British craftsmanship. The cabin highlights Diamond Quilting on its leathers, a Knurled finish to the Stop/Start button and foot pedals, and Steel Weave Carbon Fibre trim finishers. The seats offer 24-way heated and cooled, 'Hot Stone' massage front seats, with Executive Class Comfort-Plus rear seats. W landrover.com
Rolls-Royce Phantom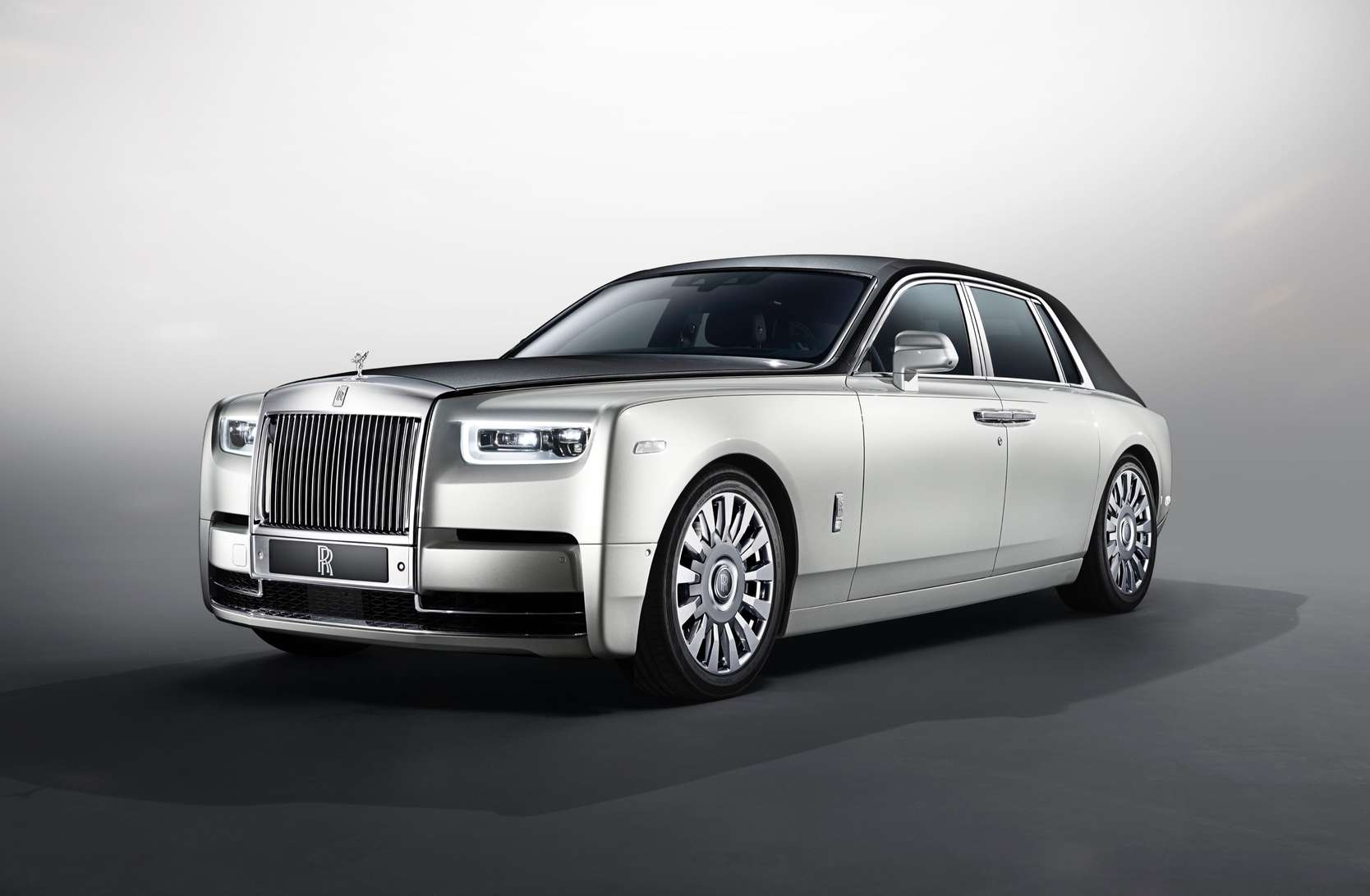 The iconic Phantom is now in its eighth generation. It represents the epitome of luxury, and in some ways, stands as the pinnacle of the new car market as a whole. It holds prodigious power in its 563 hp twin-turbo V-12, paired with an eight-speed automatic and rear-wheel drive. It shoots from 0 to 60mph in 5.1 seconds, making it perfect for cruising and wafting along smooth roads – creating a truly seamless drive. It also champions safety with its Night Vision infrared camera that's housed in the Pantheon Grille which extends far beyond the headlights' beam to alert the driver to any hidden dangers on the road ahead up to 300m away.
The interior is nothing short of the most luxurious of comforts, as 'The Phantom Suite' boasts the world's finest A-grade leather, with Lambswool floor mats that cosset the feet, and hand-crafted woof veneers. The carmaker also elevates new levels of artistry and craftsmanship, featuring a unique, first-of-its-kind in automotive design – the Gallery, which is a single panel of glass spanning the entire fascia that displays Bespoke artwork of your choice. If all this doesn't make the Rolls-Royce Phantom star quality, this will: beneath the canopy of the Phantom's iconic Starlight Headliner, 1,344 individually placed fibre-optic stars shine through tiny perforations in the car's leather roof lining. They can depict the constellations, be arranged into any bespoke graphic pattern, or light up the interior in any colour. The choice is all yours. W rolls-roycemotorcars.com
Mercedes-Benz E-Class All-Terrain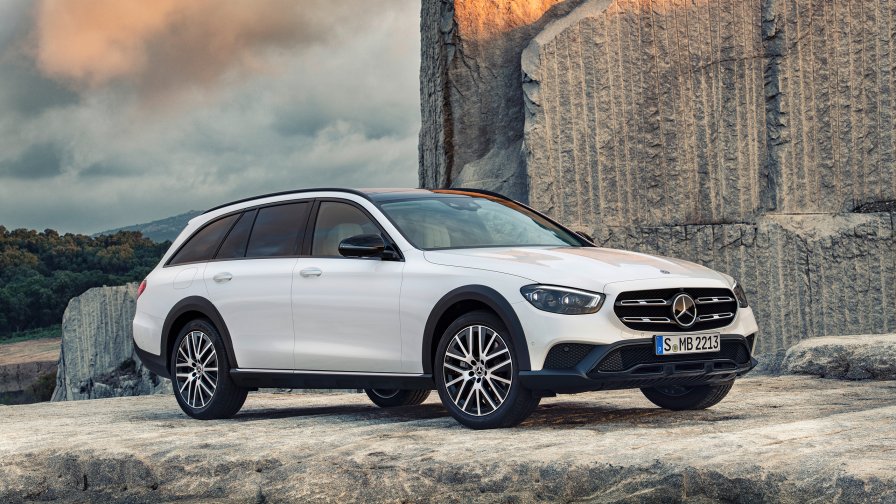 As part of the best-selling model series in the history of Mercedes-Benz, the new E-Class All-Terrain is ready for any challenge life throws at it, expanding the E-Class portfolio beyond the regular saloon and estate. The All-Terrain features, for the first time, a four-cylinder petrol engine M254 with second-generation integrated starter generator (ISG) which produces up to 15kW of additional output and 180Nm more torque. The petrol engine also boasts its efficiency, thanks to energy recovery and the ability to "glide" with the engine switched off.
The All-Terrain 2020 is visually more similar to the SUV models, with signature components such as the radiator grille or the stylised skid plate now all decked out in a mirror chrome finish rather than the previous silver shadow hue. W mercedes-benz.com
Photos courtesy of the respective brands.