Whether you're a seasoned movie buff or just simply passionate about fashion, you must've caught at least 9 out of these 11 iconic fashion-in-film moments.
When it comes to bringing a movie character to life, one of the 'make or break' elements is definitely the costume. It not only distinguishes and defines the character, it even plays a pivotal part in the setting and narrative, while possibly celebrating various cultures and inspiring style movements. From Marilyn Monroe's iconic white dress to the star-spangled outfits of Elton John, here are 11 of the most memorable fashion moments in film.
Audrey Hepburn, Breakfast at Tiffany's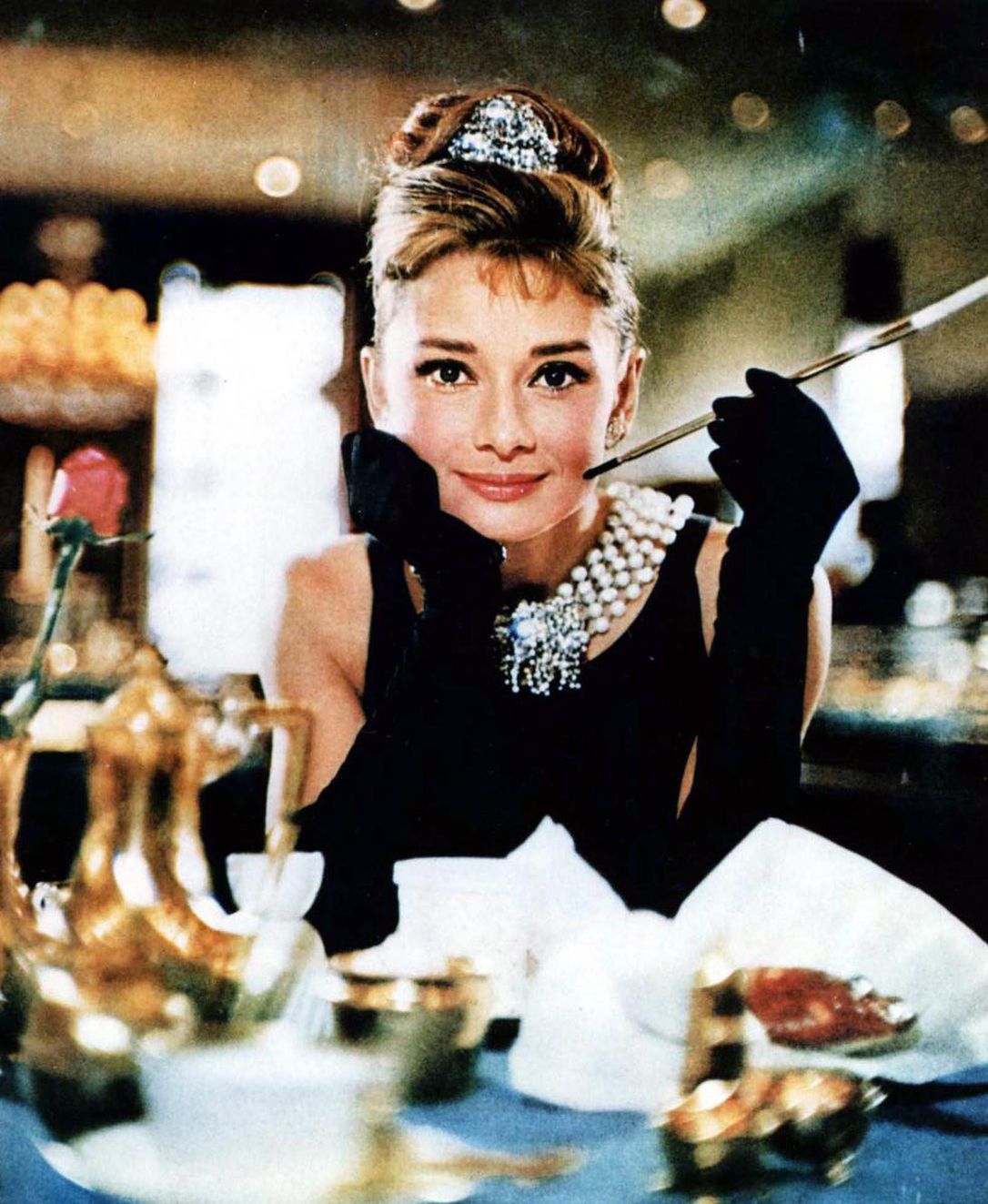 The Givenchy LBD worn by Audrey Hepburn when playing Holly Golightly in Breakfast at Tiffany's is one of the most iconic outfits of all time. It was simple yet dynamic, sexy, and undeniably sophisticated, with geometric cut-outs and a flattering bateau neckline. It's a dress that can look slinky while accentuating a woman's curves all at once, and after the film took off, the dress became a symbol of practicality, glamorous, and versatility.
Julia Roberts, Pretty Woman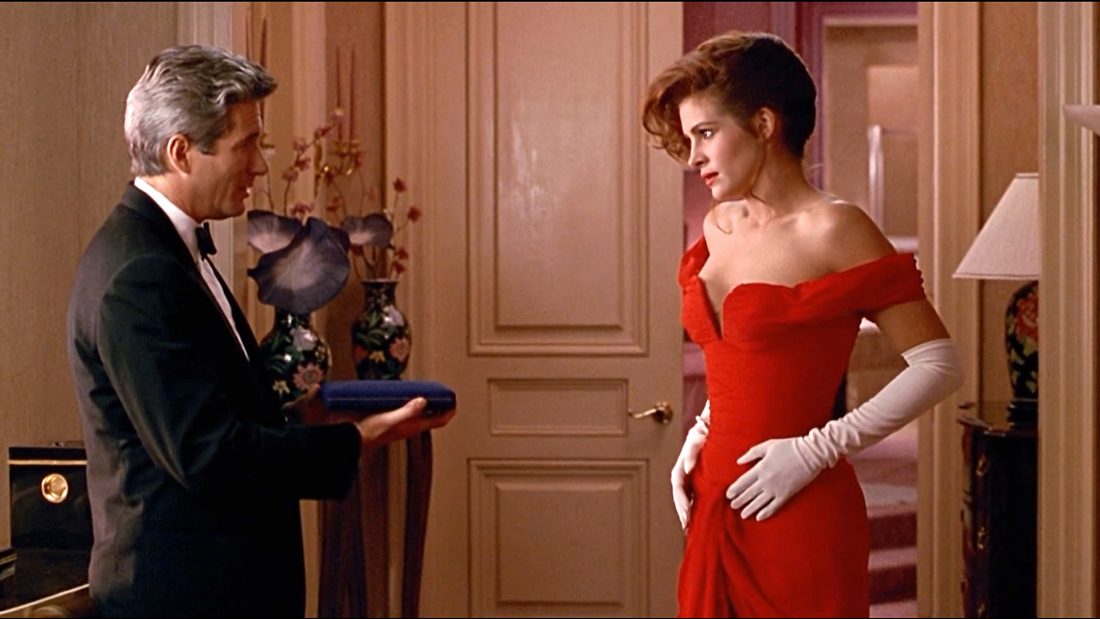 Vivian Ward abandons her streetwalker outfits for a stunning red gown that was designed by film costumer Marilyn Vance. The off-shoulder, sculptural column dress sports a plunging sweetheart neckline was one of the most memorable outfits in Pretty Woman – with or without the diamond necklace.
Taron Egerton, Rocketman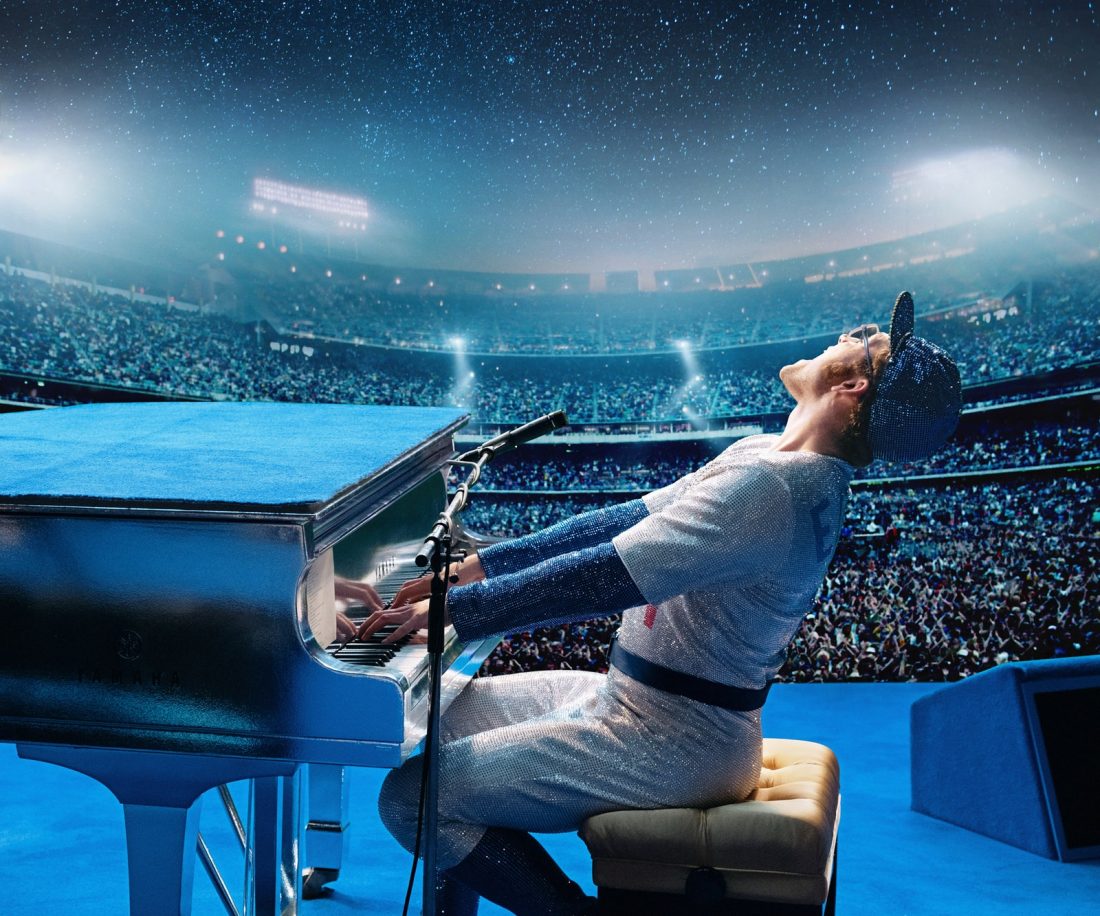 It was Elton John's eccentric, extravagant sense of style that brought actor Taron Egerton's performance in the biopic Rocketman to life. Egerton got to sport every sparkling rhinestone and sequin-studded outfit from Elton's glory days – from the starry Dodgers uniform to the devil costume complete with heart-shaped ruby sunglasses.
Humphrey Bogart, Casablanca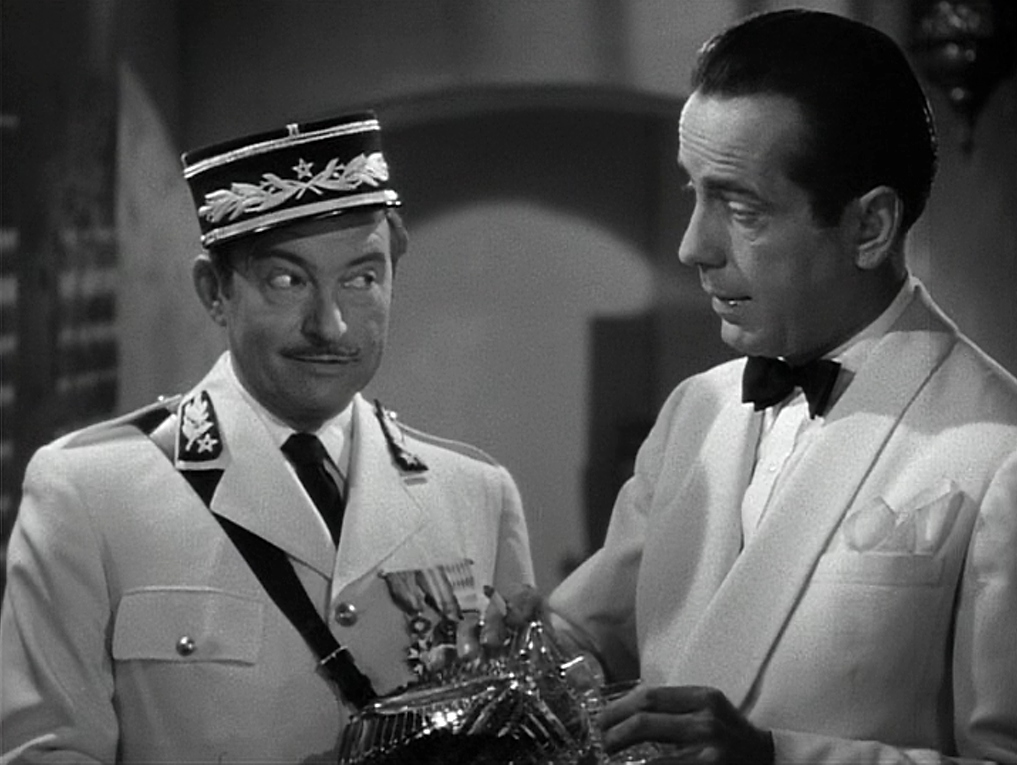 Rick Blaine's ubiquitous ivory dinner jacket is more than just a film costume. It's practically a star in its own fashionable way. Relaxed, white dinner jackets only became a norm in the 1930s, when travellers in balmy, tropical climates favoured them over their more formal, black counterparts that were usually fashioned out of heavy, dark wool. Blaine wears a summer-weight worsted dinner jacket in Casablanca as part of his nightly attire, which effortlessly shows various facets of his character.
Diane Keaton, Annie Hall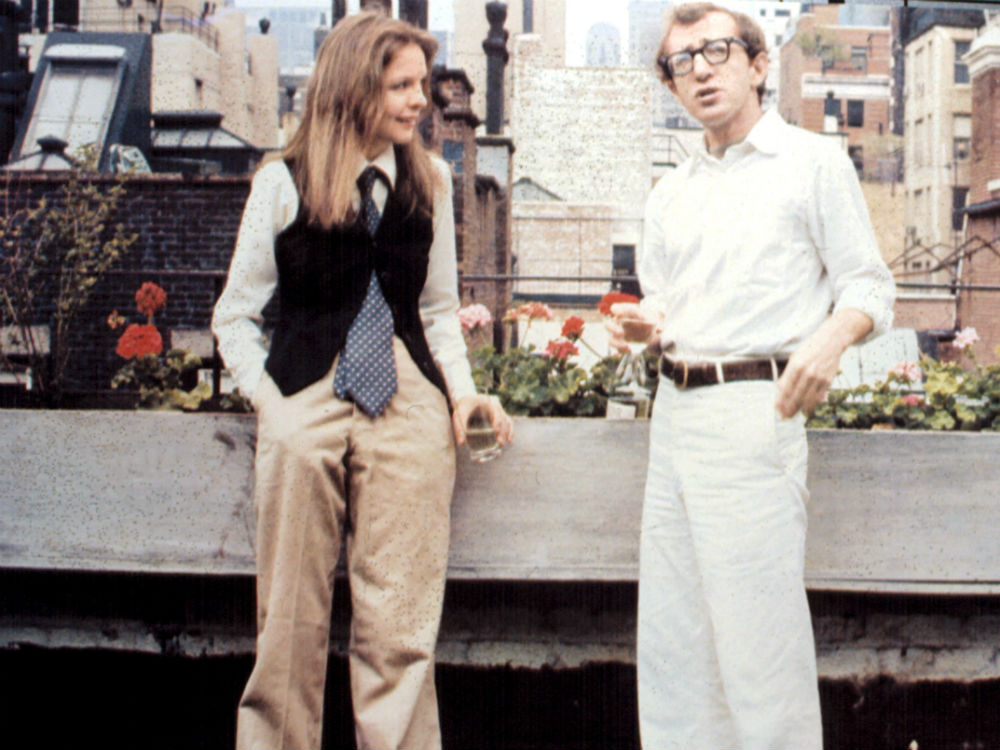 Diane Keaton brought the androgynous look to life in the 1977 film Annie Hall. The actress's eclectic style typically comprises of oversized jackets and vests, collared shirts, and wide-legged pants. This unique method of layering menswear items created a fashion craze – making Keaton one of the most influential style stars of all time – both on and off screen. The progressive Annie Hall/Diane Keaton style also eventually inspired today's contemporary style icons such as Alexa Chung and Elizabeth Olsen.
Faye Dunaway, Bonnie and Clyde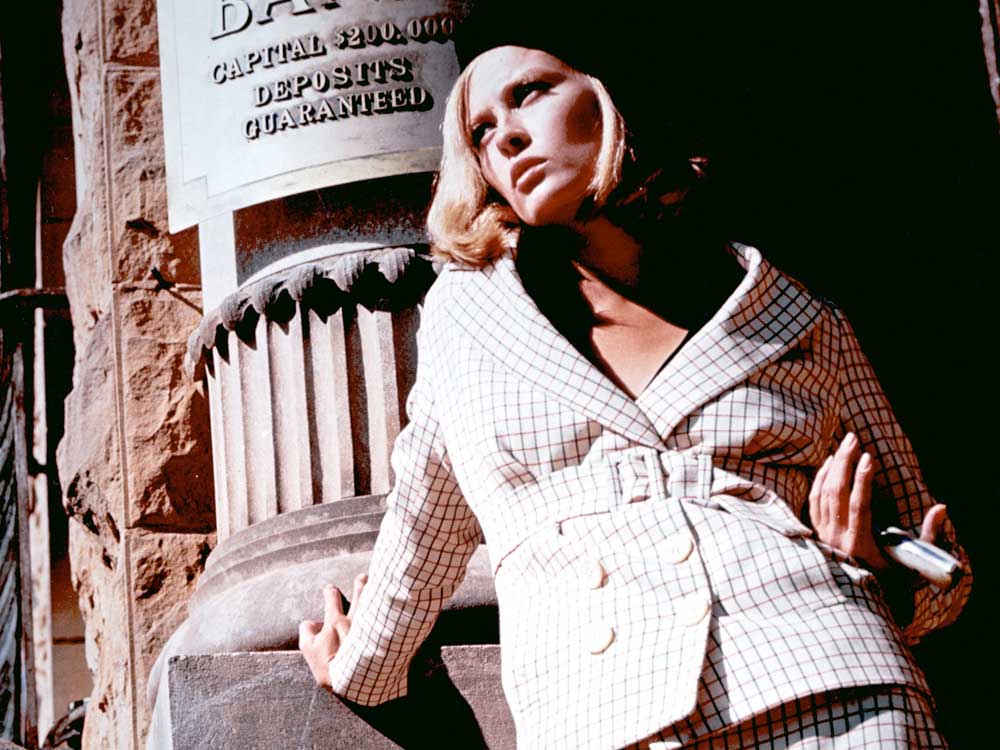 This depression-era combo of a Parisian beret, wide-belted coat, and fine knits dresses Faye Dunaway with a kind of seductive sophistication that's difficult to ignore. Costumer designer Theadora Van Runkle brought the spirit of the '30s with clean lines from the '60s. To this day, it's a style that continues to inspire fashion mongers.
Olivia Newton-John and John Travolta, Grease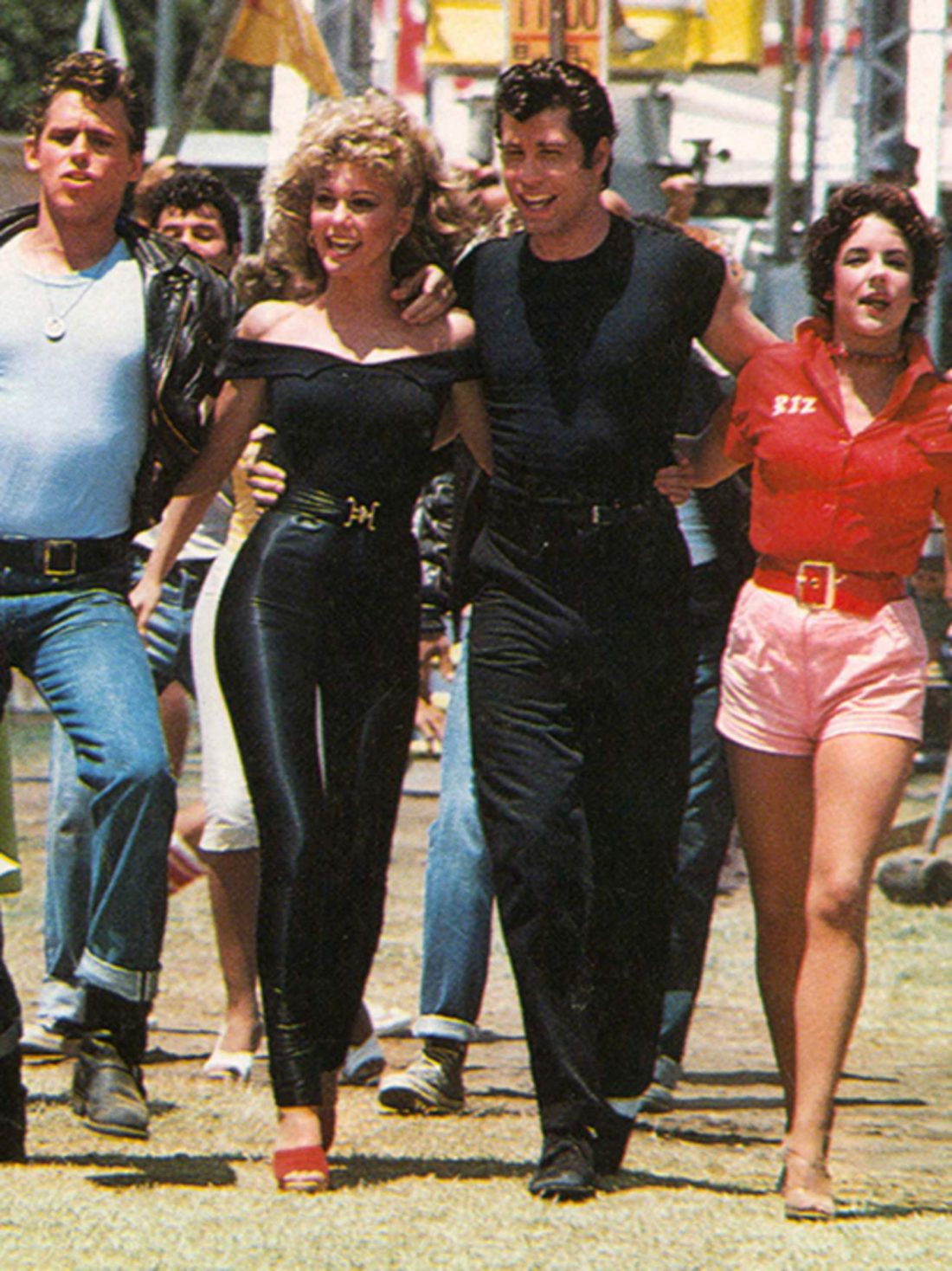 Sandy Olsson goes from polite schoolgirl to sex symbol with her iconic skintight black outfit in the song 'You're The One That I Want". It shows off the shoulders and Olivia Newton-John's svelte figure, creating a bold and catlike silhouette. She perfectly matches John Travolta's character, Danny Zuko in the film, making them a greaser match made in heaven.
Natalie Portman, Black Swan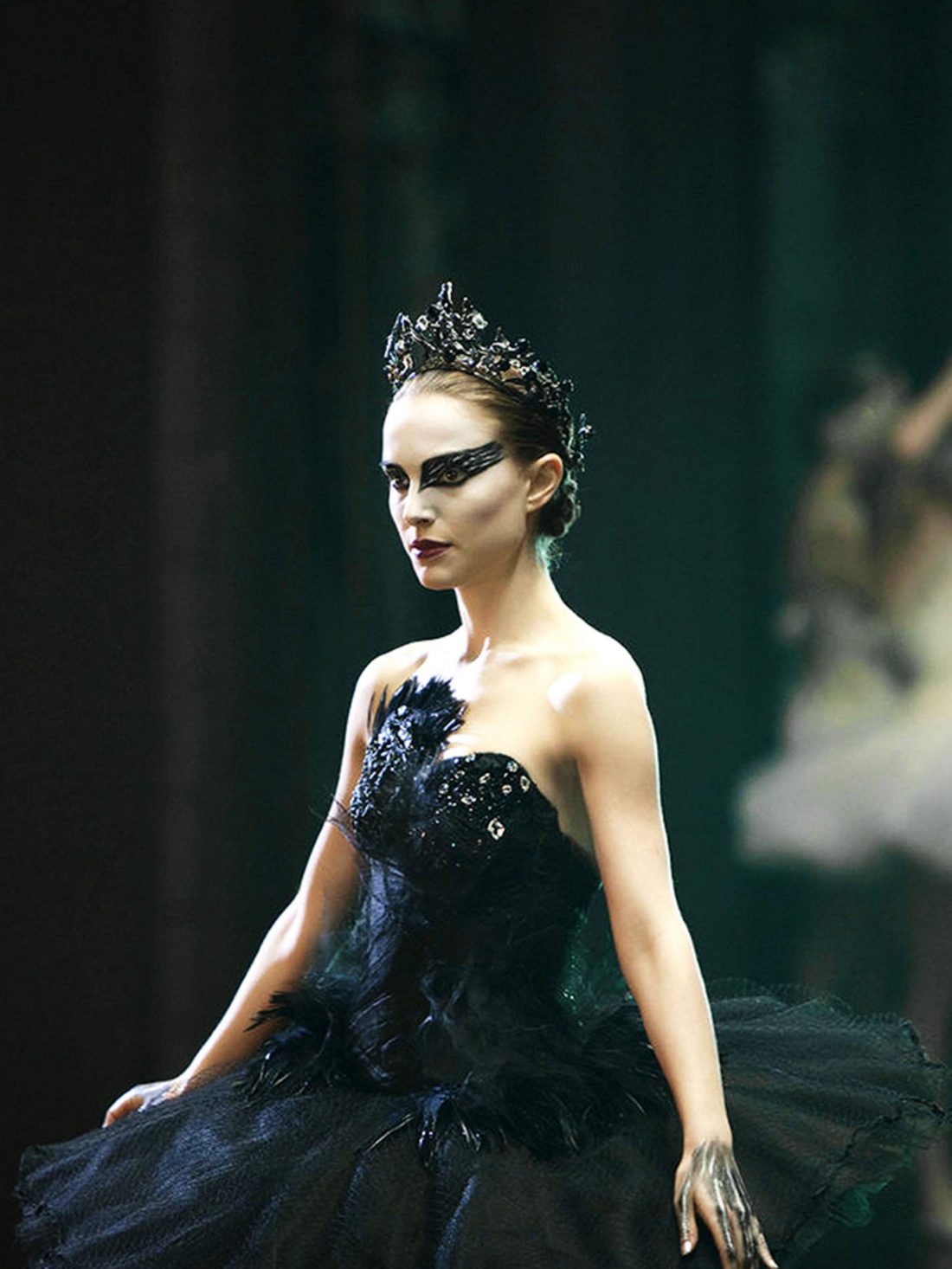 Natalie Portman embodies the mysterious and seductive Black Swan in the 2010 film. The tutu is far from the fairy-like confections often associated with ballet, complete with black feathers and embellished with Swarovski crystals. A symbolic moment in fashion that could only be cooked up by Kate and Laura Mulleavy, it's truly a beautifully haunting creation.
Marilyn Monroe, The Seven Year Itch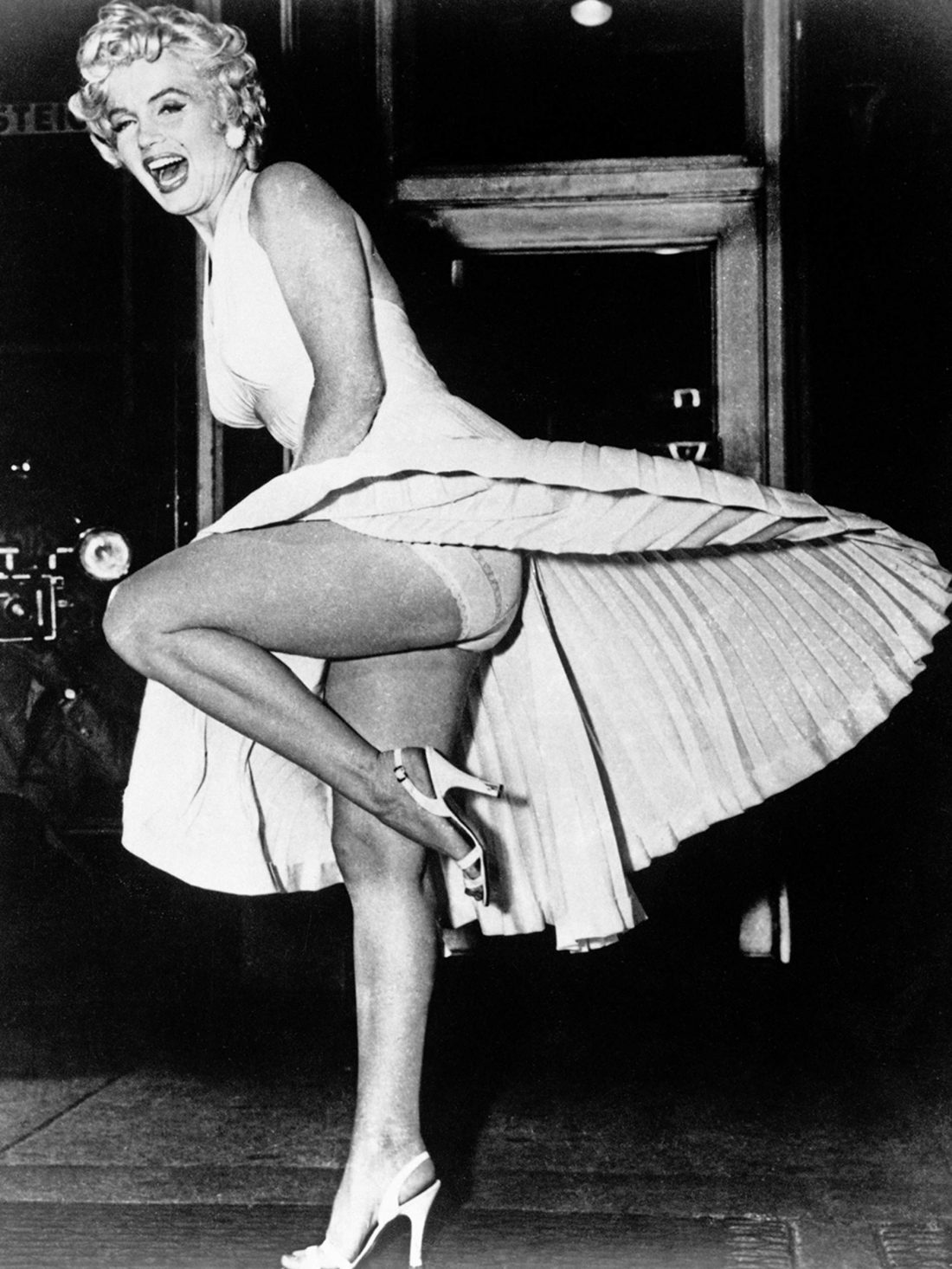 The scene of Marilyn Monroe dressed in a halter neck, billowing white dress is undoubtedly one of the most famous (and reproduced) moments not just in American film, but probably ever. It's become the quintessential Marilyn Monroe look that banks on her feminine curves and bombshell appeal.
Chadwick Boseman, Black Panther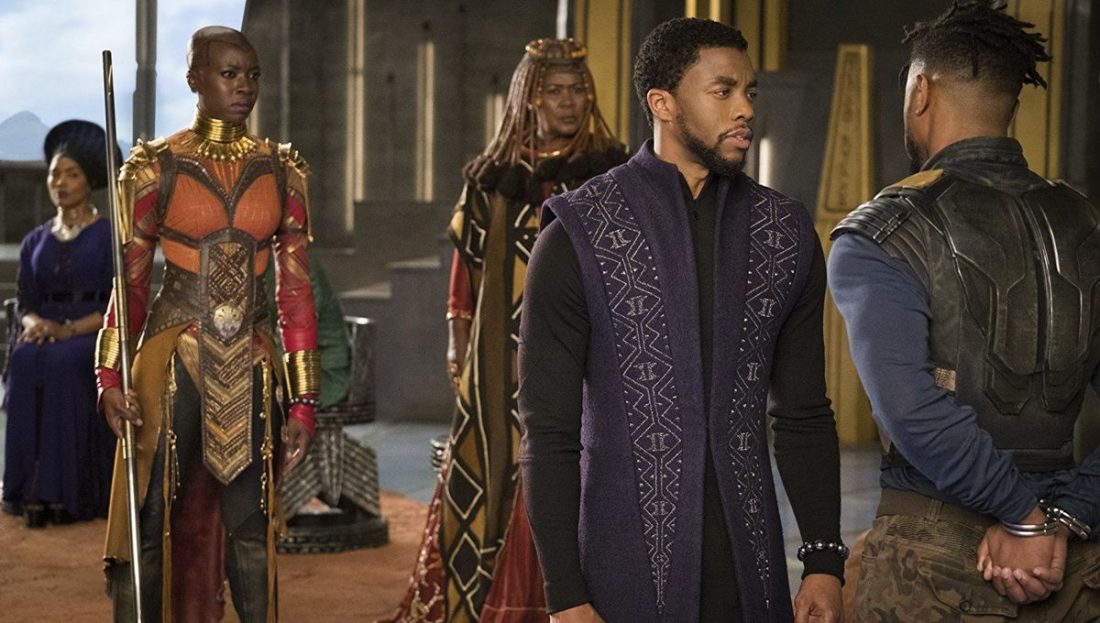 One of the elements that made Black Panther truly one of the greater superhero movies is the beautiful costume design by Ruth Carter. She beautifully merges African design influences with contemporary and edgy styles, creating pieces that celebrate both African culture and modern-day cool. While all the costumes in Wakanda are probably worth mentioning, the first most eye-catching look would probably be King T'Challa's royal garb. The black sherwani-style outfit has African tribal embroidery is understated enough while elevating the entire look that's fit for a King.
Anne Hathaway, The Devil Wears Prada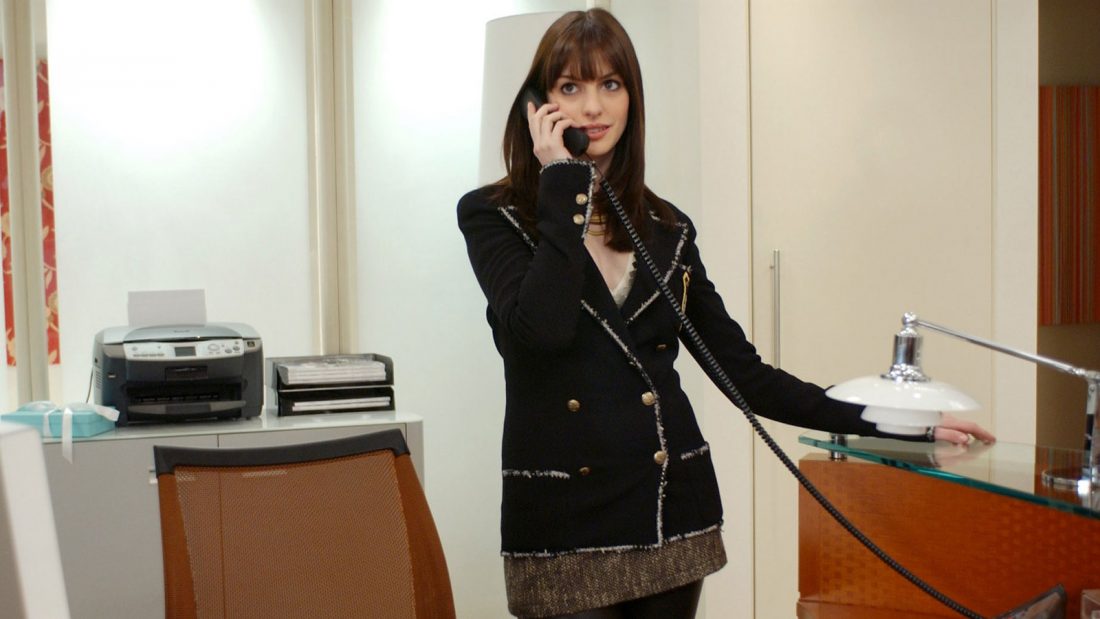 Who could possibly forget the fashion montage in The Devil Wears Prada? In the film, Anne Hathaway transforms from the laidback girl-next-door in frumpy Cerulean sweaters to a fashionista worthy of working under the inimitable Meryl Streep. The scene when Hathaway's character, Andy Sachs, steps into the Runway office in thigh high Chanel boots, blazer, and leather pants combo truly captures how the right wardrobe can completely transform your character and the way you carry yourself.