Martell Cordon Bleu, the world's number one prestige cognac, celebrates 110 years of achievement and audacity with a dramatic new style that personifies Maison Martell's ability to reinvent itself. Tony Leung and Vincent Cassel, two cinematic legends, star in a new campaign called "Soar Beyond the Expected."
The elegant Martell Cordon Bleu bottle has become a symbol of ageless elegance, inspired by the narrow cognaçaises originally employed in the Cognac region. The traditional design has been updated in the same spirit of audacity in order to infuse energy while maintaining the cognac's iconic reputation. The Martell family seal and characteristic blue ribbon, for example, have been recreated with brightness and modernism, using several hues of blue to create a sense of dynamism. The punt in the bottle's base has been reworked with an enhanced curvature, representing Martell Cordon Bleu's typically round, generous flavour. Its name is inscribed on the label in handwritten letters to emphasise the cognac's distinct personality and the very intimate bond it forms with its legions of fans.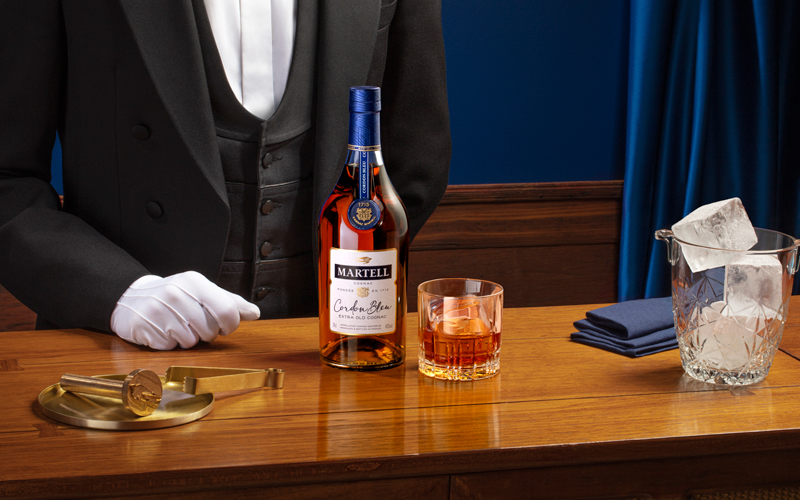 "The first thing people always say to me about Martell Cordon Bleu is that it has a style, a signature, all its own. Nothing embodies French style around the world better than Martell Cordon Bleu. And now with the new design, I feel we're approaching perfection in capturing what Martell Cordon Bleu represents," said Christophe Valtaud, the Martell Cellar Master.
Exclusive Martell Cordon Bleu pop-up store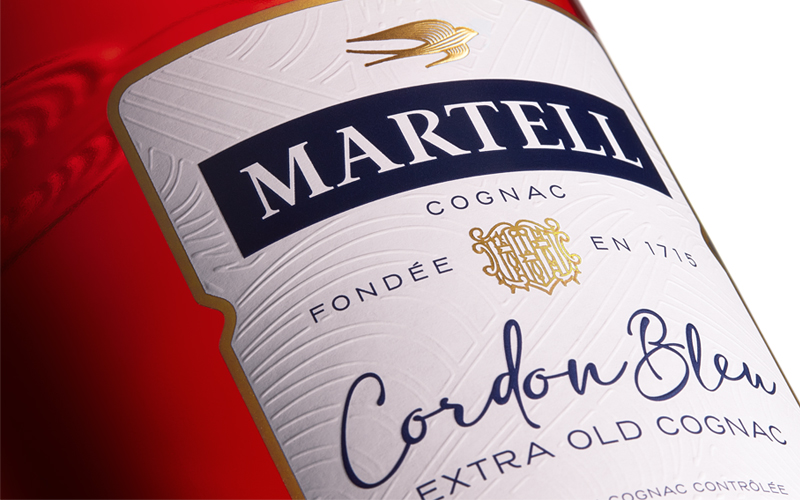 From July 6 to 10, 2022, Maison Martell will host an exclusive Martell Cordon Bleu pop-up at 1 Utama Shopping Centre in Petaling Jaya to commemorate the new design. Consumers will be able to examine the new design up close in the interactive store, as well as personalise their own bottle with an engraving. Customers will also have the opportunity to win incredible Martell experiences, such as a trip to France to visit the Chateau de Chanteloup or seats at an exclusive dinner showcasing the ultra-premium Martell Dame-Jeanne and Zodiac editions.
Soar Beyond the Expected campaign
In honour of its 110th anniversary, Martell Cordon Bleu launched a new campaign that debuted with a film directed by Hong Kong-based artist, photographer, and filmmaker Wing Shya and starring legendary Chinese actor Tony Leung and renowned French actor Vincent Cassel. The campaign, dubbed "Soar Beyond the Expected," honours those who dare to defy expectations and strive for greater success while also exploring new possibilities. Watch the full video below.