Centrally located in Amsterdam's historic city centre, walking distance from the main tourist attractions, Tivoli Doelen Amsterdam finally made its debut as the first Tivoli property in the Netherlands.
The landmark house includes 81 guest rooms, including seven suites, most of which overlook the Amstel canal and a new culinary concept in its elegant Omber restaurant and bar, inspired by the artworks of the famed Rembrandt Van Rijn. Van Rijn's famous painting 'The Night Watch' (which was completed in 1642) was even placed on a wall inside one of the bedroom suites before being relocated to the city's renowned Rijksmuseum.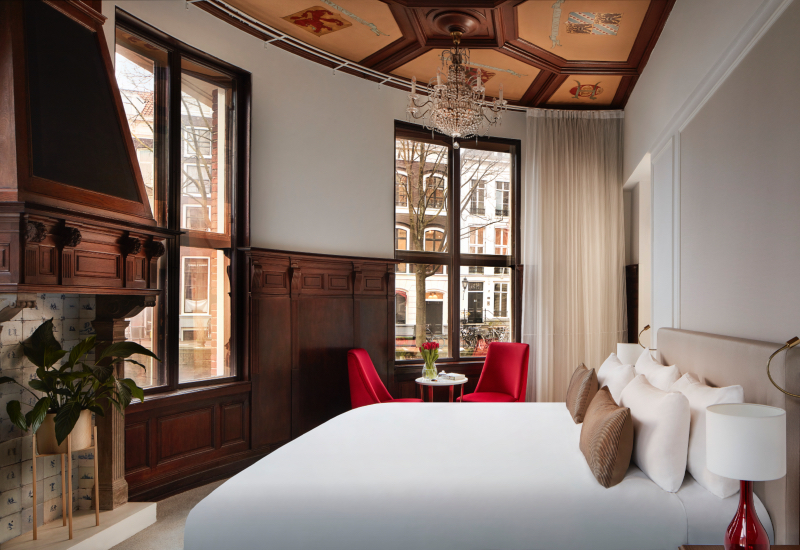 The interiors of Tivoli Doelen combine old-world grace with modern amenities and unique Tivoli accents. The guest rooms and suites provide views of the canals or the city, with pastel tones and red bursts of colour for an intimate yet energetic ambience, coupled with traces of wood. The marble bathrooms received the touch of French luxury brand, Lalique and beds and linens provide guests with the best night's sleep.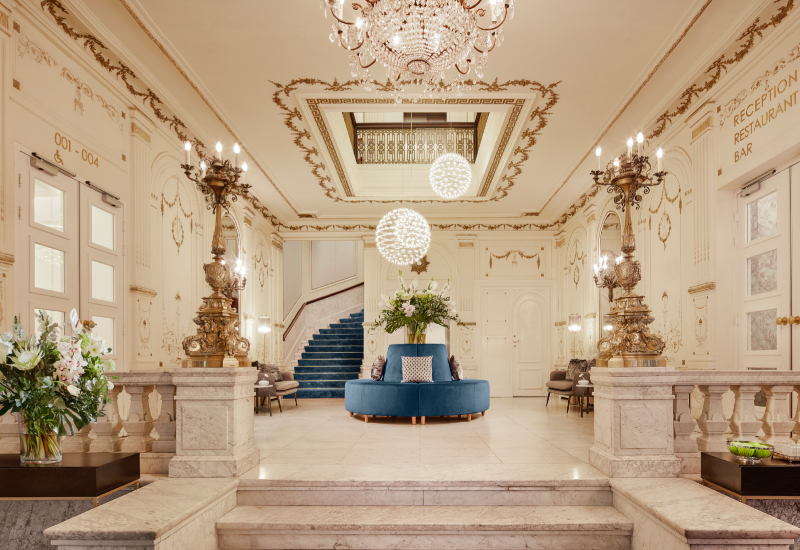 Guests may also experience the 47-square-metre Rembrandt Suite for the ultimate Dutch experience, where they have access to an impeccable reproduction of The Night Watch, in the room and on the exact wall where the masterpiece once stood for 70 years. The Empress Suite, which was previously the boudoir of Empress Elisabeth of Austria, better known as Sisi, is another intriguing space. The suite boasts a king-sized bed with Dutch shields on the ceiling as a symbol of protection and a distinctive C-shape design to optimise canal views.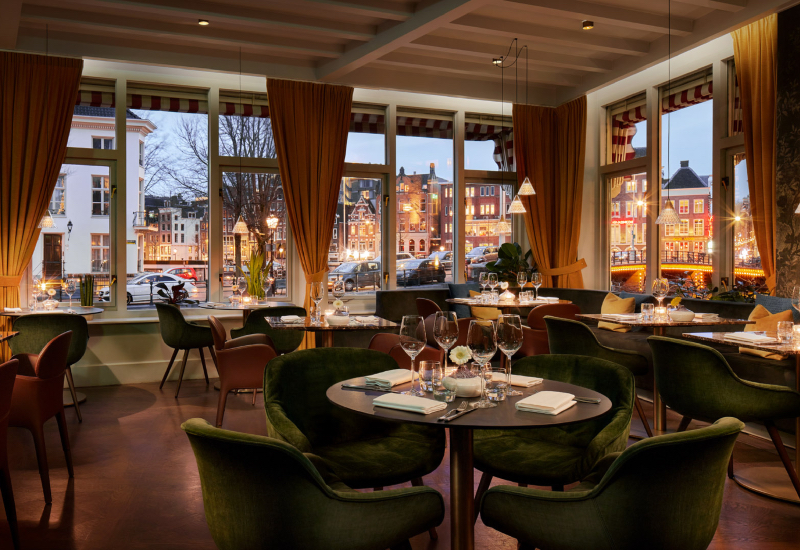 The hotel also formed a collaboration with The Rembrandthuis Museum, offering hotel guests the opportunity to sign up for an exclusive experience, a dinner served by the Tivoli Doelen kitchen team. Guests can book a painting lesson inspired by the Dutch great master to learn more about Amsterdam's historic art tradition.
For more information on Tivoli Doelen Amsterdam, visit Tivoli Doelen Amsterdam.