"This is a moment of solidarity, not a fashion moment… This time the industry can't expect us to go up and twirl around. That's not what this moment is about."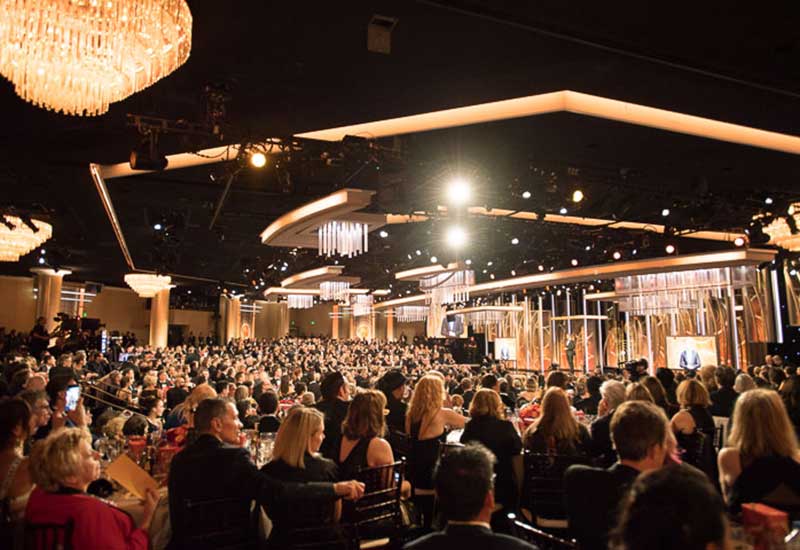 If you've been keeping up with the news or social media, chances are you would have noticed how Hollywood stars have committed to wearing black to the 2018 Golden Globes in support of the #TimesUp movement.
Started this year as a response to Harvey Weinstein's sexual abuse allegations and the following #MeToo campaign, the #TimesUp movement is an effort to put an end to sexual assault, discrimination and gender inequality.
Now you may be wondering: what difference does an all-black or mostly black outfit make in regards to the issue? And who even came up with the idea in the first place?
It all ties back to a letter of solidarity written by the Alianza Nacional de Campesinas, the first national farmworker women's organisation in the United States.
A voice for all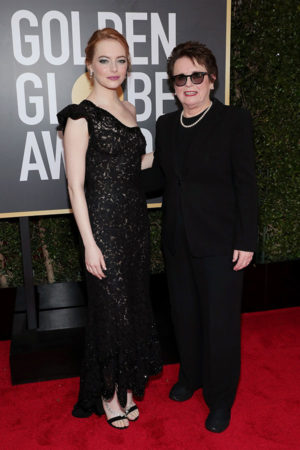 Written last November on behalf of 700,000 female farmworkers in the country, the letter expressed two main points. The first being a stand with the individuals who came forward with their experiences of sexual harassment and assault at the hands of powerful people in the industry, and the second unearthing the similar, pervasive exploitation in the agricultural industry.
A corresponding announcement was published in The New York Times on January 1, 2018, declaring the Time's Up movement. It was signed by 300 women who work in film, television and theatre including Ashley Judd, Cara Delevingne, Emma Stone, Meryl Streep, Taylor Swift and Zoë Kravitz, to name a few.
On top of using their voice to shed light on victims from low-wage or less glamorised trades, the signatories of the letter are "seeding a legal fund to help survivors of sexual assault and harassment across all industries challenge those responsible for the harm against them".
The $13-million Time's Up Legal Defense Fund is administered by the National Women's Law Center and will provide subsidised legal support and free initial consultation to the victims of sexual abuse.
Besides the fund, they have pushed for legislation to penalise companies that tolerate persistent harassment, as well as to discourage the use of non-disclosure agreements to silence victims.
Finally, the initiative requested that women wear black to the 75th Golden Globe Awards as a show of solidarity. Dwayne "The Rock" Johnson later confirmed that men would get involved too.
A symbol of solidarity
While some doubt a fashion protest would impact such a potent matter, stars at the awards show have a different opinion.
Actress Eva Longoria said, "This is a moment of solidarity, not a fashion moment. For years, we've sold these awards shows as women, with our gowns and colors and our beautiful faces and our glamour. This time the industry can't expect us to go up and twirl around. That's not what this moment is about."
And no, the sea of black didn't make the show look like a funeral. In fact, it was quite the contrary.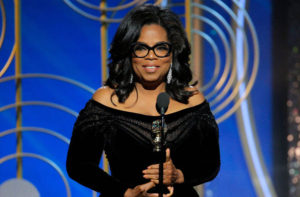 Alison Brie, who was nominated for lead actress in a comedy series for GLOW told E! News, "The atmosphere here is so celebratory. It's so empowering."
Perhaps it was the fact that so many showed up in black that these messages would take centerstage – messages of encouragement, support and most importantly, change – messages like Oprah Winfrey's:
For too long women have not been heard or believed if they dared to speak their truth to the power of those men, but their time is up. Their time is up! So I want all the girls watching, here and now, to know that a new day is on the horizon. And when that new day finally dawns, it will be because of a lot of magnificent women, many of whom are right in this room tonight, and some pretty phenomenal men fighting hard to make sure that they become the leaders who take us to the time when nobody ever has to say 'me too' again!
Preach, Oprah, preach.
For more information on the Time's Up movement, visit the official website at timesupnow.com. To contribute to the Time's Up Legal Defense Fund, click here.
Images: Courtesy of Golden Globes