In case you haven't heard, The Queen's Gambit on Netflix is currently the most talked about show that has managed to turn the tedious game of chess into one of the most engaging, beautifully-written dramas this year. Even if you're someone who detests slow-paced storytelling or someone who doesn't have the slightest idea how to play the strategy game, you'll find yourself completely engrossed in the series straight from the pilot.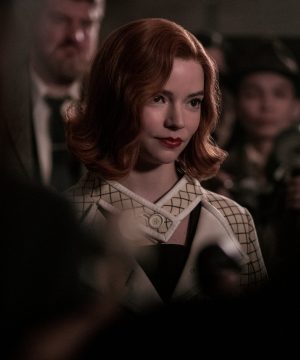 Based on the 1983 novel of the same name by Walter Tevis, The Queen's Gambit is created and directed by Scott Frank, the same man who wrote the screenplay for Out of Sight and Logan. The show sees Anya Taylor-Joy as its leading lady, Beth Harmon, an orphan who eventually discovers a passion for chess after being introduced to the game by the orphanage's janitor, Mr Shaibel. It's here where she also quickly develops an addiction to drugs, which help her "visualise" her games before securing her win.
Beth quickly proves herself to be a chess prodigy, and we eventually see her wiping out opponent after opponent in various chess competitions, before gaining international fame as a highly skilled female chess player.
At first glance, The Queen's Gambit looks like a stylish, heroine-driven show that makes chess look sexy. Delve deeper into the drama and you'll discover the subtle feminist message that's delicately threaded through. The feminism element in this show doesn't hit you in the face like a truck – which may come as a welcome relief to some. Instead, it takes its time to win you over with exceptional writing and an irresistible charm, skilfully taking a highly stigmatised word and turning it into a work of art while retaining its true meaning.
It doesn't shove feminist propaganda in your face.
The main issue with feministic films, shows or scenes is that the overwhelming war cry of "girl power" often drowns out anything else substantial – leaving behind the message of "women are great, women are strong. Who needs men?"
Yes, we get that. But what else? The whole point of feminism isn't a power play game, but to actually showcase what they're capable of that will invite the respect and admiration from people – regardless of gender.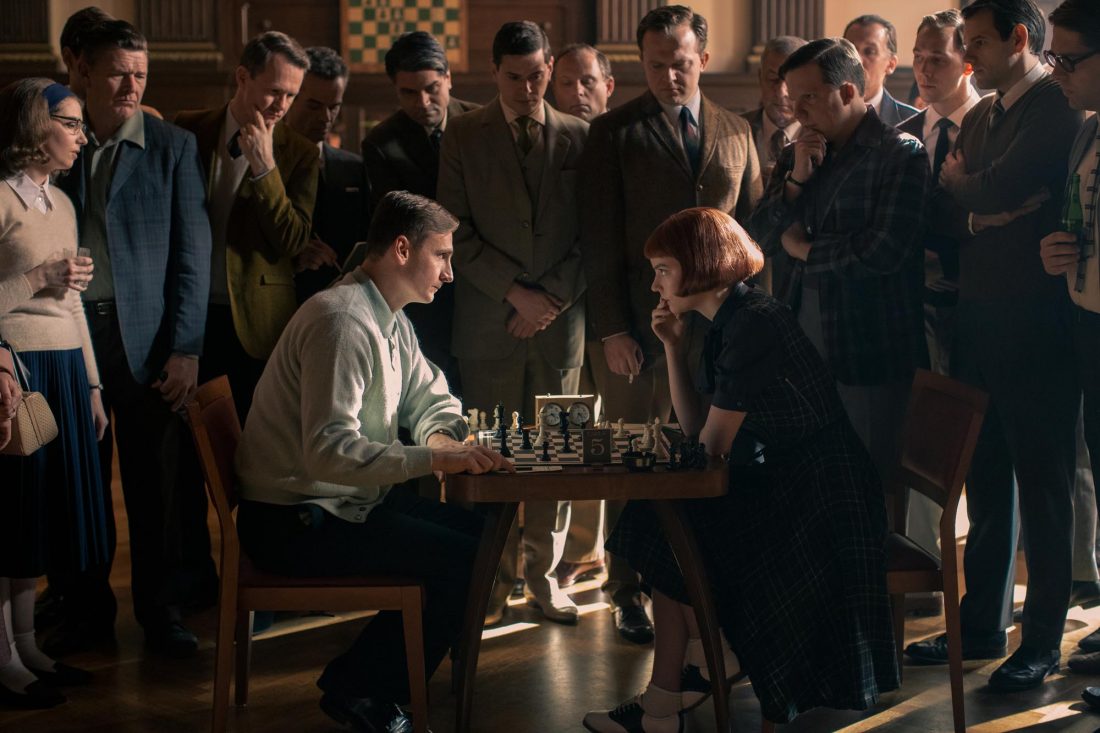 There's a particular scene where Beth is interviewed by a reporter for Life magazine, and she is asked what it feels like "to be a girl…among all of those men." If the former were to reply with something along the lines of "empowered" or "feeling strong yet fearful" – it only plays into the overused trope of the girl who's only great because she's winning in a game dominated by men. But guess what – she doesn't care, and instead simply answers with "I don't mind it." Beth is a character who exists outside of the "boys' club" society, and doesn't understand why her gender has anything to do with her independence. She is obviously baffled why the media chooses to highlight her gender rather than her chess-playing prowess.
Beth is naturally a feminist – especially one during the 1950's and 1960's America – and she's a woman who embraces both her cleverness and femininity. She doesn't brood over the challenges and prejudices she has to face as a woman in a male-dominated community, nor does she hold it against anyone – which brings us to the next point:
Men vs Women – like chess, it isn't always competitive.
"Chess isn't always competitive, chess can also be beautiful," Beth says in the series. A common misconception about feminism is that the word has been attached to the message that the female species is indisputably superior over the male. Just because I, as a woman, can take on the role of the man, it inherently means that I'm "better" or more evolved than you. I must win against you because you are a man.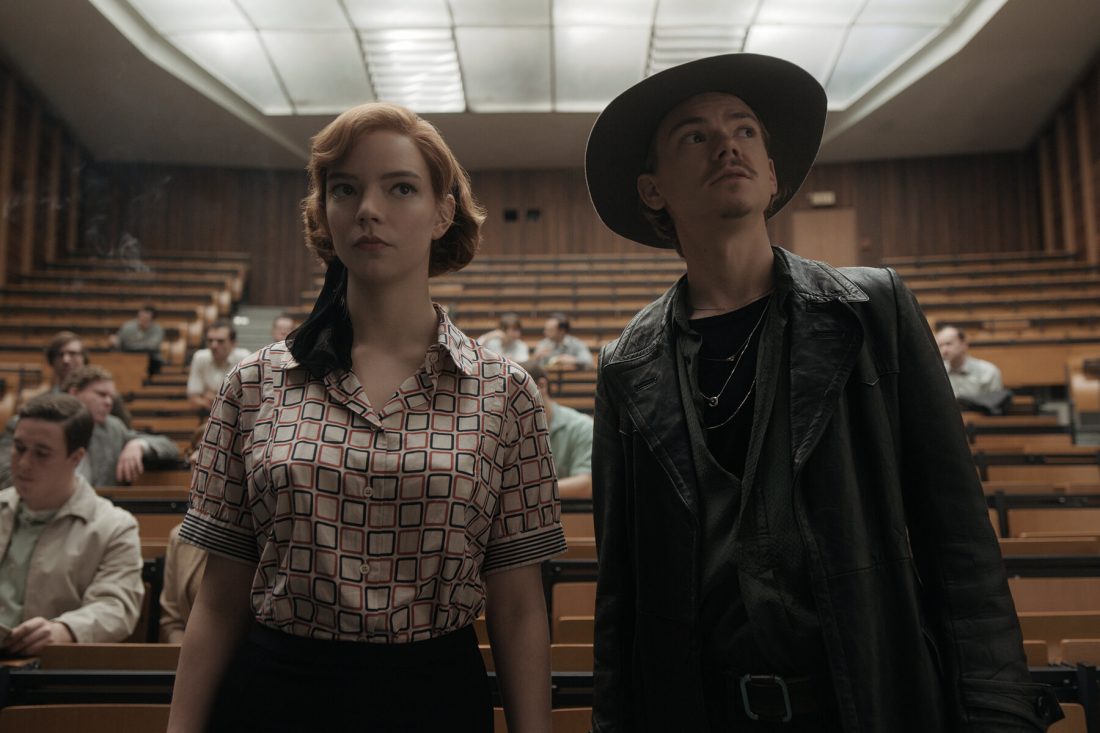 Once again, Beth Harmon is a woman who doesn't spare a hoot about these things. She's not playing to win against men, she's playing to become the best chess player, period. In fact, she eventually finds respect, knowledge and camaraderie with the men around her – from former opponents such as Harry Beltik (Harry Melling) and Benny Watts (Thomas Brodie-Sangster), to her fiercest competitor, Grandmaster Vasily Borgov (Marcin Dorociński). In the end, it took all of Harmon's loved ones – both male and female – to help her rise above her own struggles and reach the top.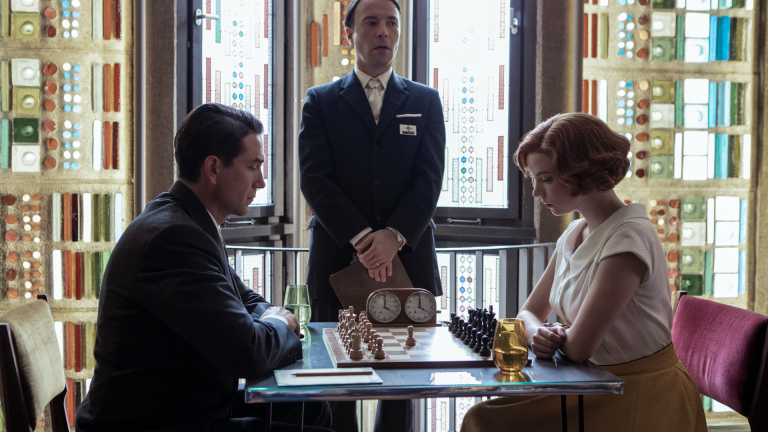 The crux of the matter? As cringe-worthy as it may sound, we need to talk about working together, rather than against each other.
Women battling alcoholism and drug abuse.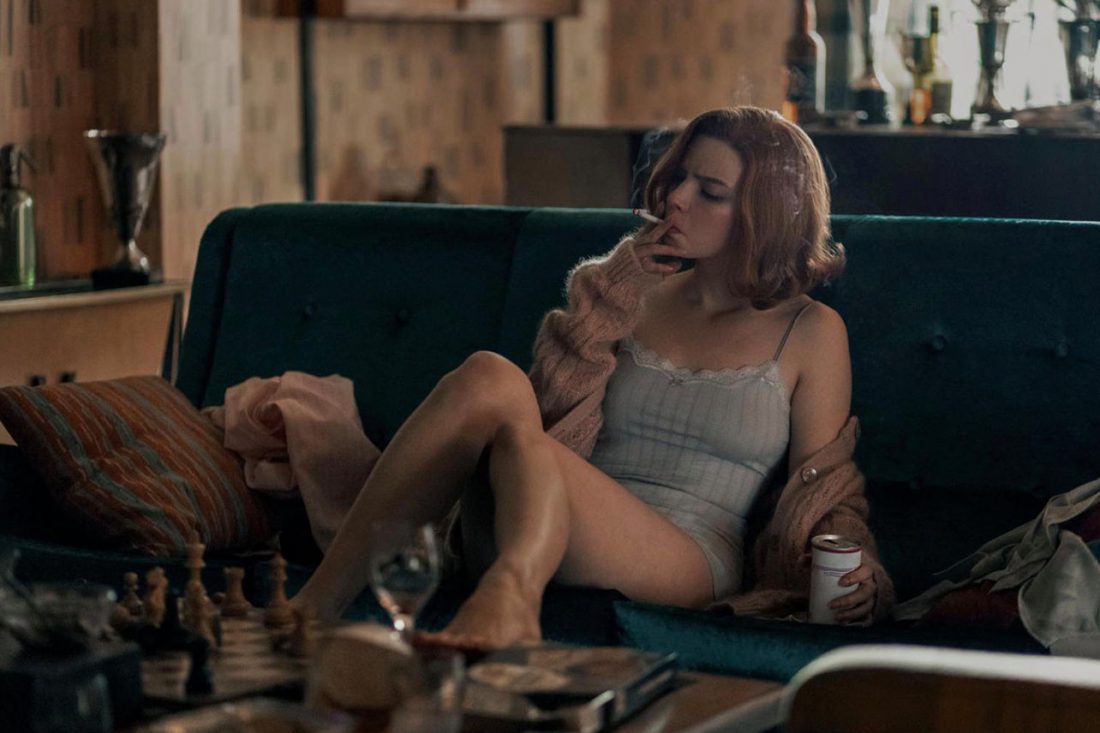 From the Parisian writers of the 1920s to Vincent Van Gogh's relationship with absinthe, genius, addiction and madness have gone hand-in-hand. You only really hear (or read) about the male geniuses and their struggle with alcoholism or substance abuse. Female ones? Not so much. Simply because it isn't a pretty sight for them.
In The Queen's Gambit, we see Beth being dangerously dependent on tranquilisers from a young age, going from breaking into the orphanage's stash, to stealing half a bottle's worth from her adoptive mother. She also eventually becomes a serious alcoholic, often seen putting away bottles and cans until it plays a part in her downward spiral.
Beth shows that addiction isn't just a men's problem, it's also a woman's, and it shouldn't be romanticised as a sexy problem.
Feminism isn't a one-trick pony.
Let's give a special mention to Beth's adoptive mother, Mrs Alma Wheatley (Marielle Heller). Now, The Queen's Gambit takes place around the 1950s to the '60s, when women were expected to only identify as wives and mothers. They were discouraged from having jobs or other interests that would distract them from their homemaking duties, and while this role isn't particularly favoured by many women, there are some who, to this day, are perfectly fine with it.
Yes, Alma did struggle when her husband decided to abandon her and Beth. Yes, she only managed to get by thanks to her adoptive daughter's skills. But before we start cancelling her on how she's the anti-feminist, let's quickly go back to one of the key things feminism stands for – choices.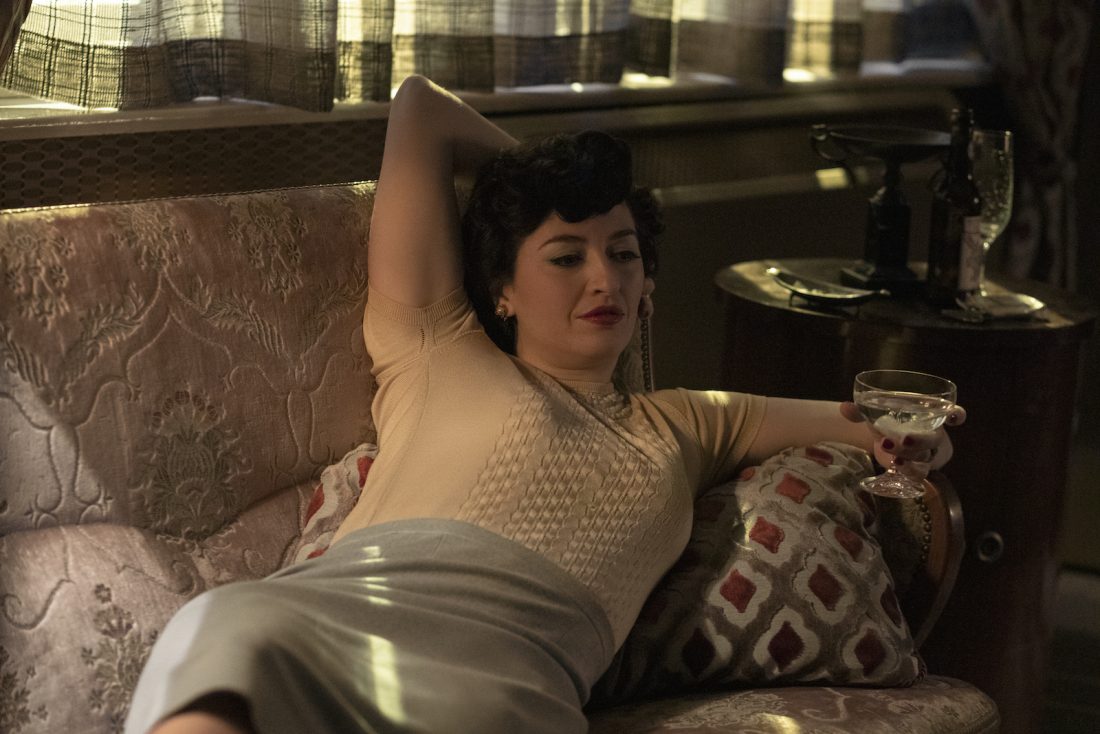 Alma may not be the idol that some modern women aspire to be, but she's also a woman that's been living comfortably in her time – and is okay with it. And let's not forget she did eventually pick up the responsibility to become a supportive mother to Beth – despite not fully understanding the actions the latter took, and the world she wanted to disrupt.
A queen doesn't need to shout-out the fact that she is one.
The beauty of The Queen's Gambit is that while it indeed does express feminist themes, it executes it elegantly, and not in a way that feels akin to receiving an unsolicited phallus image. Its heroine's indifference of the fact that she is a charming woman playing what was perceived as "a man's game" in "a man's world" is what draws the audience – both male and female – to her and the show.