The long-awaited Versace Spring-Summer 2023 is finally here, and it's a celebration of boldness and elegance with the collision of black, purple, and hints of fuchsia throughout the collection. With the concept of the Dark Gothic Goddess in mind, Versace drew inspiration from the dark side of beauty, creating a collection that features stunning designs, bold colours, and intricate patterns that showcase the power of femininity in all its forms.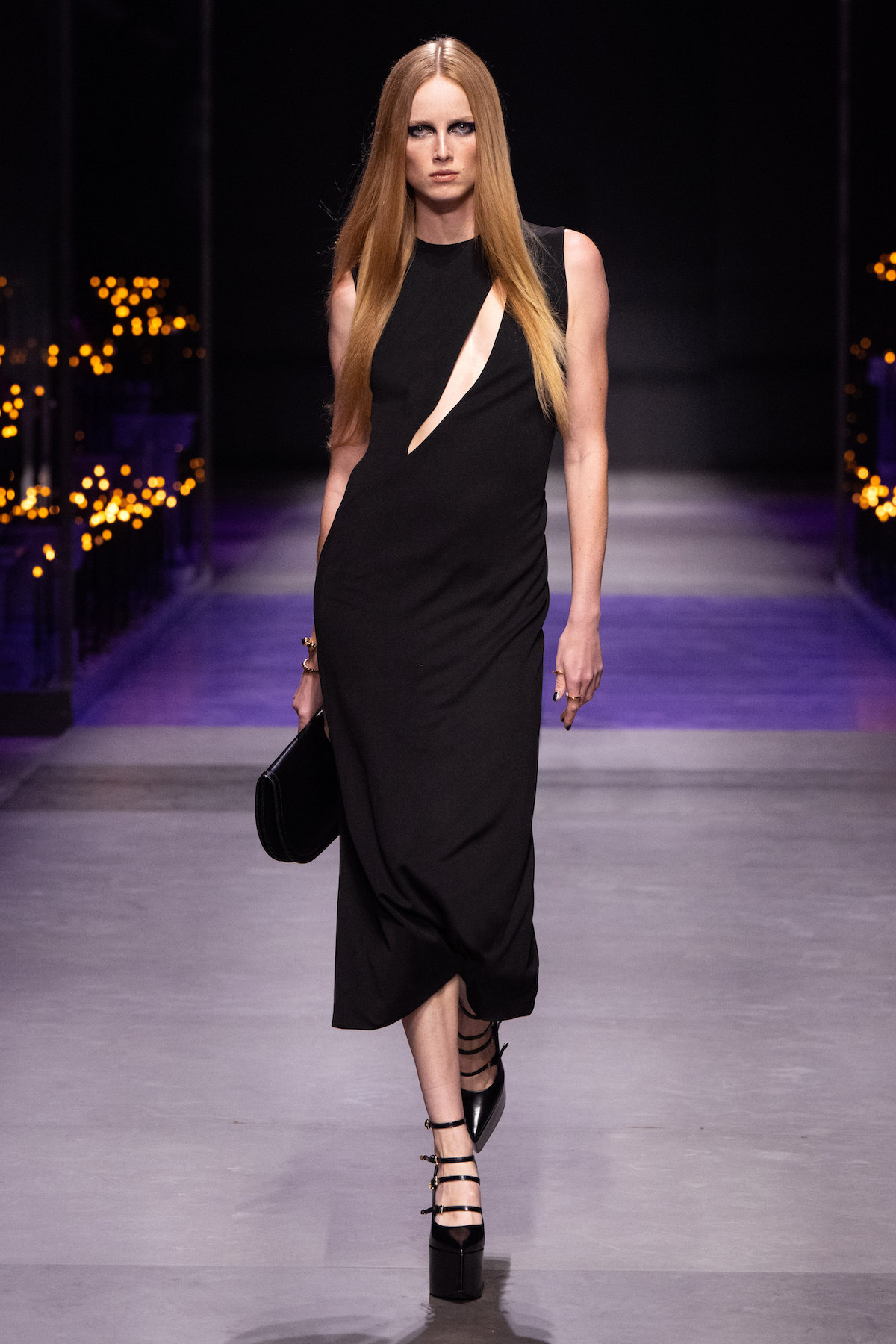 This season, edgy pieces like the Slash Dress and Leather Jacket steal the show when paired with structured jackets, studded skirts, and cargo pants. On the other hand, Versace accessories, like the Repeat Hobo Bag, are now available in three new sizes, while the Greca Goddess line of handbags is now found in a brand-new "Dark Orchid" colourway.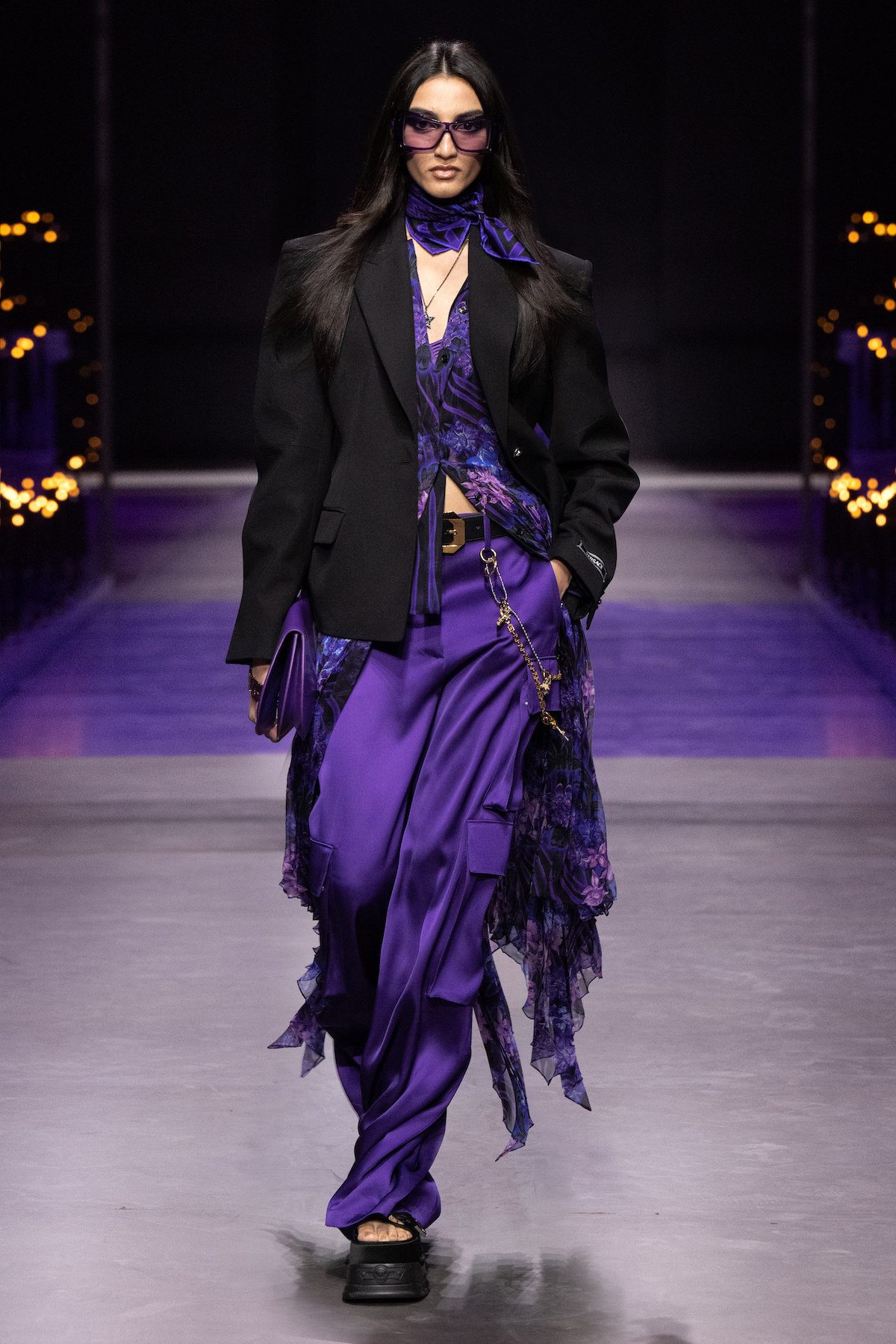 Versace also explored the 2000s in this collection, straddling gothic rock and too-sexy touches. The show opened with black split skirts paired with large Mary Jane platforms, alongside black leather and fringed styles. The fashion show also combined the best and worst of the 1990s with a variety of ensembles that include extremely deep cowl necklines, silk chiffons with zebra prints, low-cut flared pants, flounced dresses, and open blouses.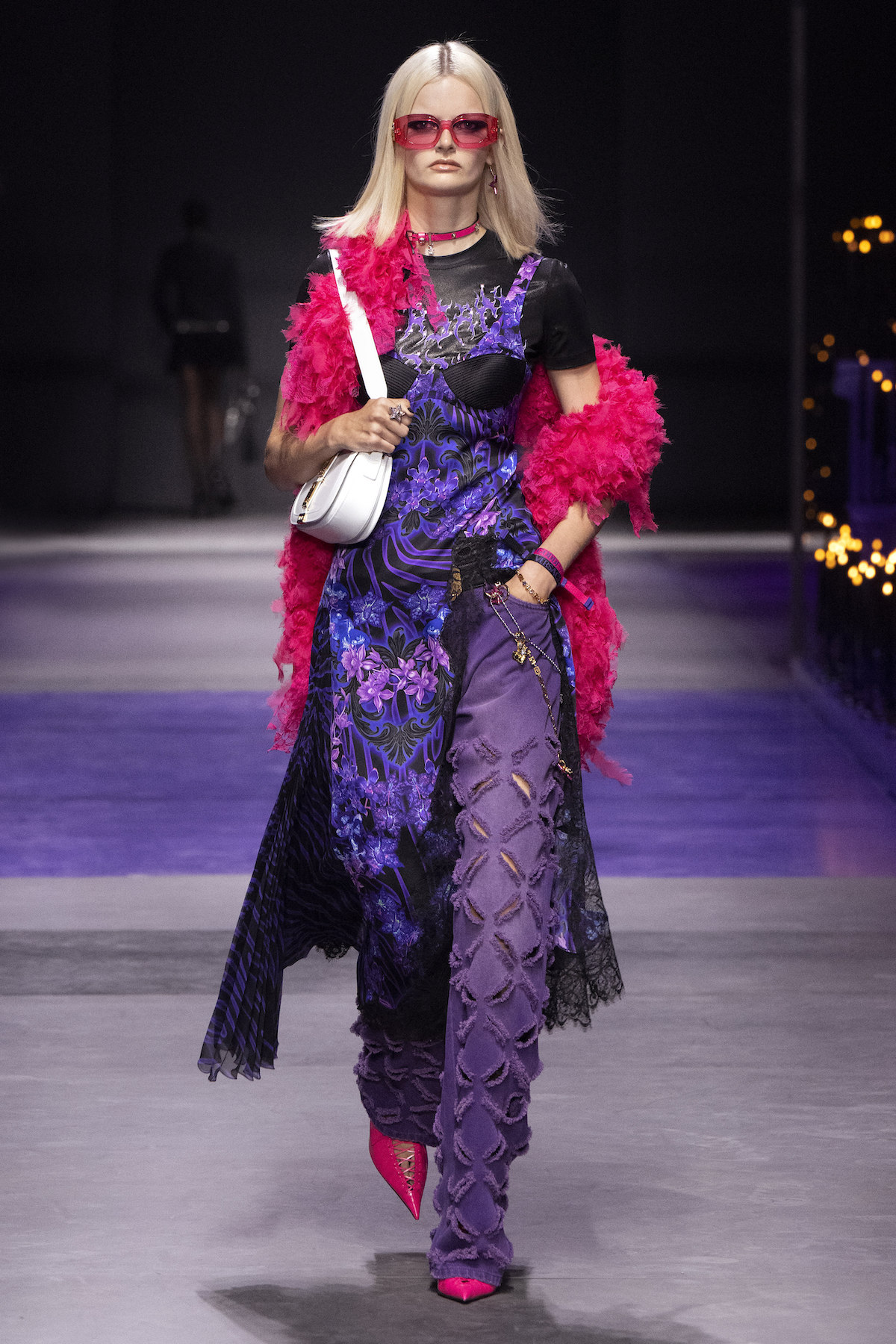 The Spring-Summer 2023 collection stuck true to its DNA of fusing celebrity culture and fashion and has already made headlines in pop culture since its presentation during fashion week. Paris Hilton closed the fashion show in a pink diamante' mini dress as a nod to the iconic Y2K while Jenna Ortega wore a subversive bridal dress during the premiere of Netflix's Wednesday. Pamela Anderson also attended a special screening of her documentary Pamela, A Love Story dressed in a long matte Versace jersey dress with one cut-off sleeve, her trademark slash detail, and an open back.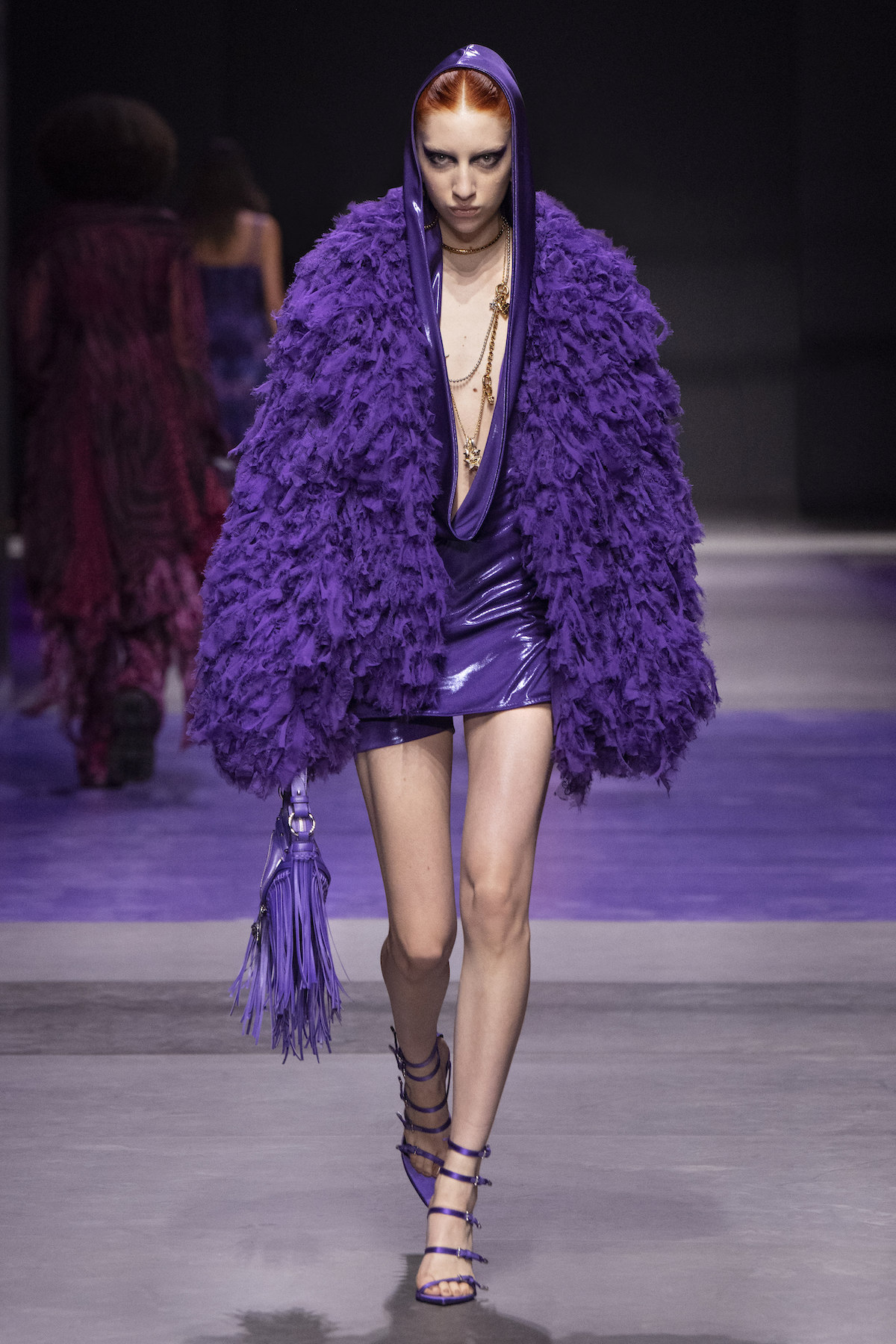 "I have always loved a rebel. A woman who is confident, smart and a little bit of a diva. She wears leather, studs and frayed denim. She has enough attitude to mix them with chiffon, jersey, and a tiara! She is a strong liberated woman. She is gorgeous; she knows it; she is the Goddess of Freedom", says Donatella Versace via Numero.
View the entire fashion show below: (Swipe for more)