It's out with the new and in with the old as 90s fashion makes a return. So we're saying goodbye to skinny jeans and welcoming back straight-cut, boot-cut, and even cropped jeans. Not only will these fits keep you looking chic but will also ensure you're feeling cosy and warm throughout this cooling season. Be it distressed, bleached, or light, here are the trendiest jeans you need to have right now.
Levi's SilverTab jeans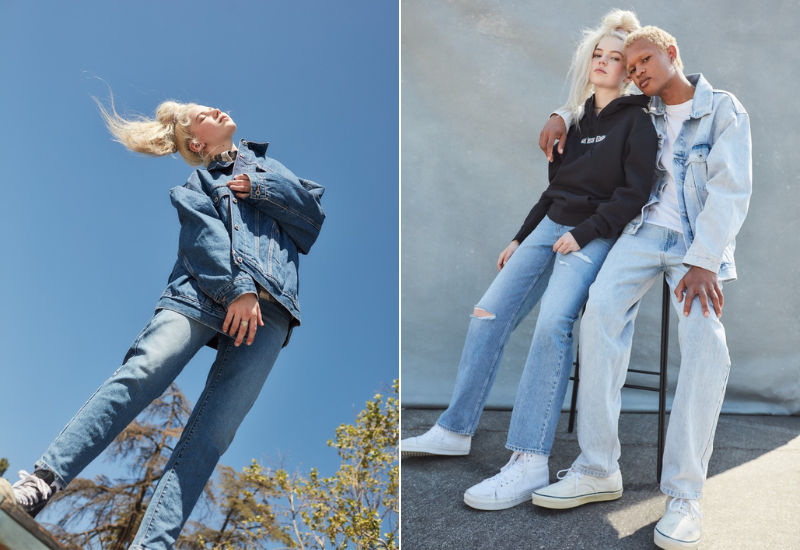 SilverTab is Levi's ultimate 90s collection that features baggy silhouettes inspired by the hip-hop scene during that era. The collection's oversized jeans are a must-have this season, where you can pick from different shades ranging from dark blue to super baby blue. Other than stylish jeans, you can find a wide range of tees, shorts, loose shirts, hoodies, an overall and an oversized trucker. Levi's
Gucci Love Parade bootcut jeans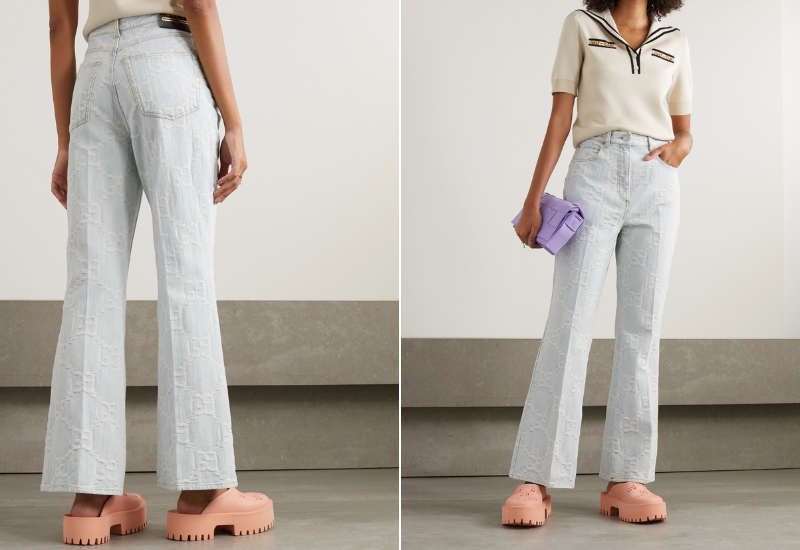 Inspired by pieces you'd find at the thrift store, these Gucci jeans feature light-washed denim alongside bootcut hems. All throughout the jeans are also stamped with the classic Gucci logo while the back top of the denim is sewed with a leather logo patch. Net-a-porter
Cottle Patchwork Jeans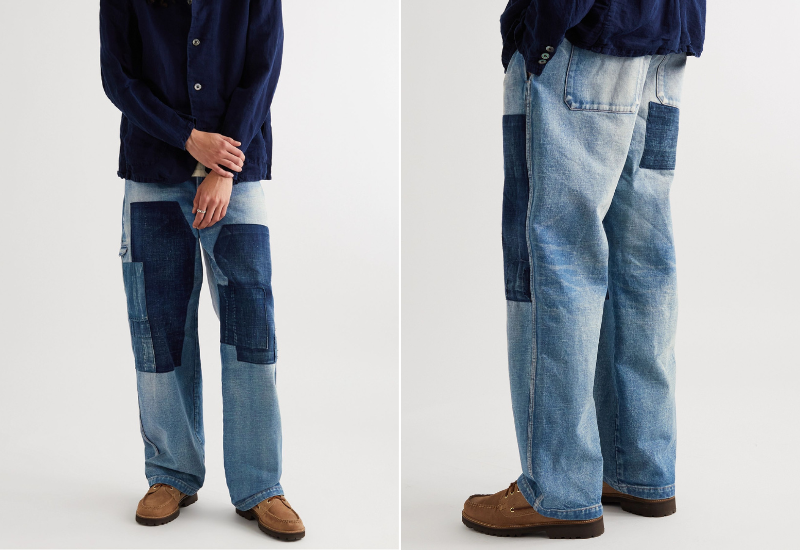 Take a look back at your dad's teenage pictures and you'd probably spot him wearing straight-cut jeans that reach just above the sole of his shoes. But Cottle is elevating it to another level by including patchwork in this piece. Featuring a medley of dark and light-washed denim, it's a pair that will surely grab some attention. Mr Porter
R13 Crossover asymmetric jeans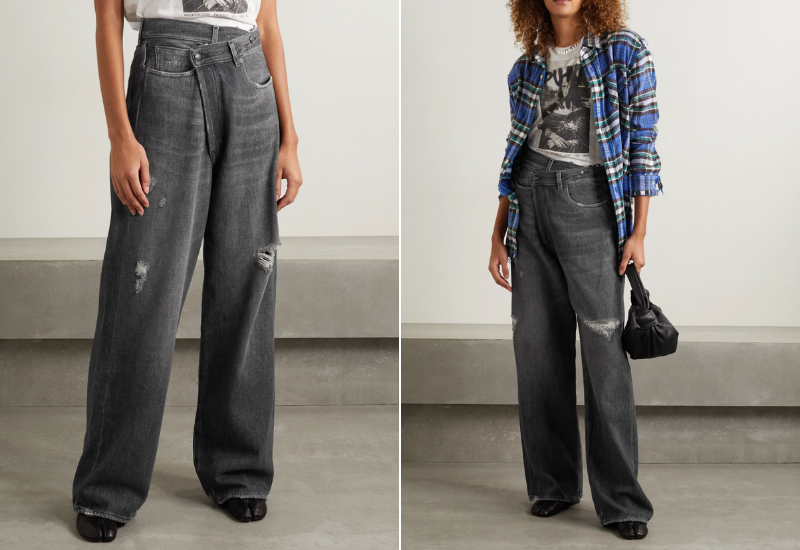 For an overall casual vibe, faded black denims are a must. With its asymmetrical crossover detail, this stylish baggy pair can be easily paired with a simple white tee. You can even throw on a plaid shirt or add a sleeveless faded black denim jacket for an even more rugged flair. Net-a-porter
Celine Homme Wide-Leg Jeans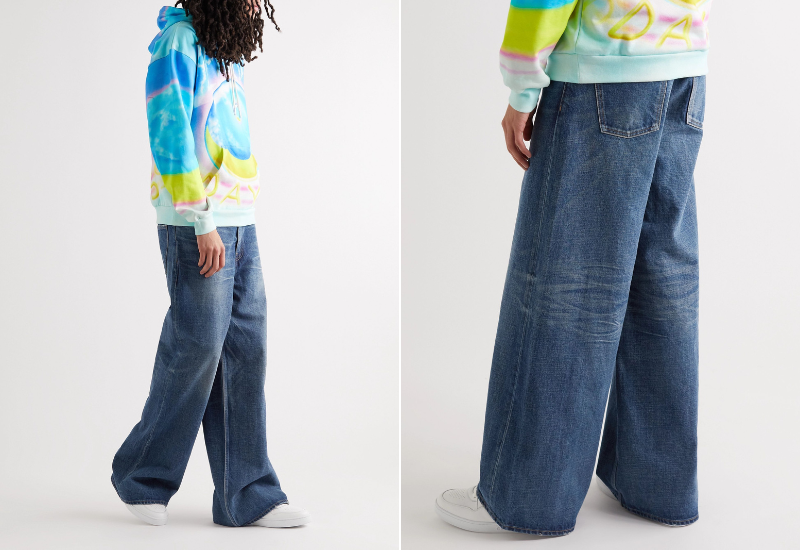 One thing we cannot deny is how comfortable and breathable wide-leg jeans are. They were also a piece that everyone wore during the 90s, especially in the hip-hop industry. Wide-leg jeans are extremely versatile and can be worn with a simple oversized tee on hot days. On cooler days, a comfy sweater or fluffy hoodie should do the trick. Mr Porter
Featured image by Levi's.