Flock at W Kuala Lumpur wants to make your Saturdays a lot less complicated. With the introduction of The Social Table, W Kuala Lumpur wants you to enjoy a Saturday brunch where you can experience live entertainment as you enjoy unique eateries with your friends or family. Happening every first Saturday of the month, The Social Table is an elevated dining experience you don't want to miss.
From June 2022 onwards, The Social Table will be held every first Saturday of the month, with outstanding Executive Chef Haznizam Hamzah and Head of Flock, Chef Suhalmi Md Tasir serving up a range of tantalising dishes. The first Social Table included a powerful collaboration between the crew at Flock and Willow Kuala Lumpur, led by Chef Lroy Lim, a Penang native who has been trained all over the world and is one of the scene's youngest chefs.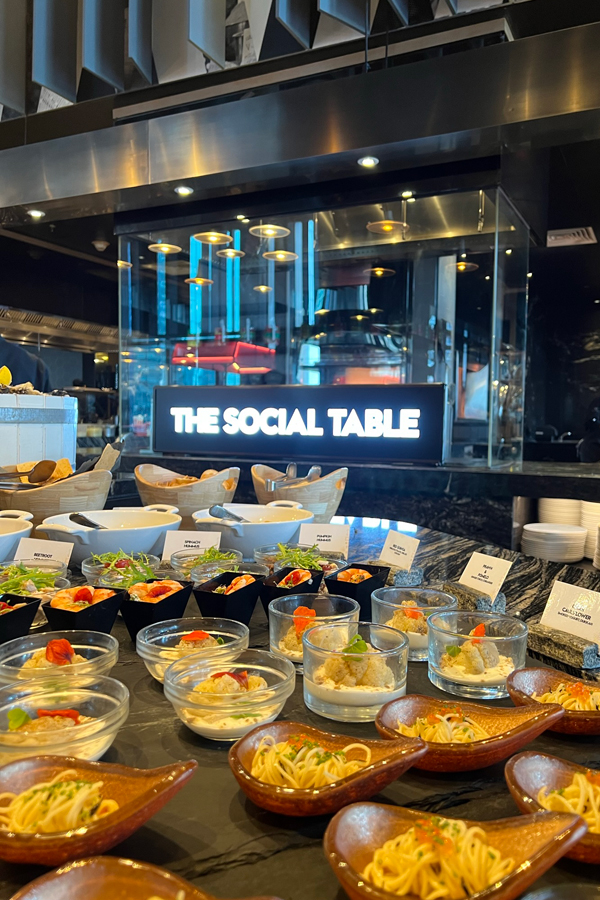 The Social Table invites you to choose one main course, but the appetisers and desserts are all yours to eat. The semi-buffet concept adds a lot to the Social Table, with a huge selection of meals ranging from chilled seafood to marinated dishes, all available for you to sample. Expect freshly curated cocktails, wine, and other beverages with healthy additions like cucumber cordials and unique combinations featuring local fruits to round out the dining experience. 
Besides an intricately crafted menu, The Social Table also plans to make your day a little better with some live entertainment. The first Social Table included energetic live performances from Gregory Ramanado and DJ Choobs, whose music helped to electrify the atmosphere and provided great tunes for the guests to hum along to. With a great start to the first Social Table, we can only imagine the exciting lineup of performances they have in store.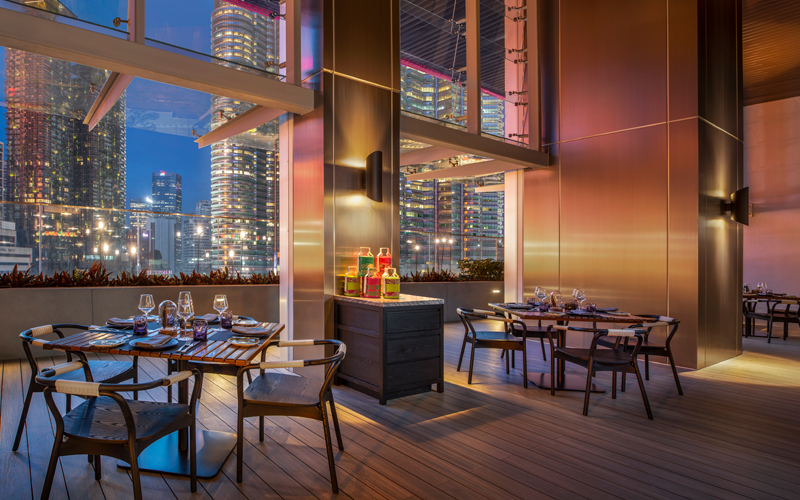 The Social Table is only available every first Saturday of the month starting from June onwards and is priced at RM198 nett per person or RM328 nett per person including the alcohol package and inclusive of free flow alcohol. The upcoming The Social Table will take place on 4 June 2022 with Executive Chef Mattia Salussoglia from The Ritz-Carlton, Langkawi.
Reservations are required. For more information, or to make your reservation, contact +60 3 2786 8888 or via email at bf.wkualalumpur@whotels.com.