Created in the early 1900s, Cartier's iconic Baignoire (French for "bathtub") has undergone many evolutions over the years. The bangle-watch hybrid has always occupied a special place in the Cartier universe thanks to its elliptical shape. This year, the Maison has unveiled two new updated versions of the Baignoire, both timeless and forward-facing.
The 2023 quartz-powered versions take on a sleek, minimalist shape and texture, making for a perfect fit on each wearer's wrist. The first model takes the oval face with its Roman numerals and domed crystal and miniaturises it, before attaching an elegant black patent leather strap. The second iteration deals away with a leather strap altogether, opting instead for a solid gold bangle built to follow the contours of the wrist, that can be found in rose, yellow or white gold.
Both options are designed to be worn in conjunction with any of Cartier's other creations, however they are strong enough to stand on their own too.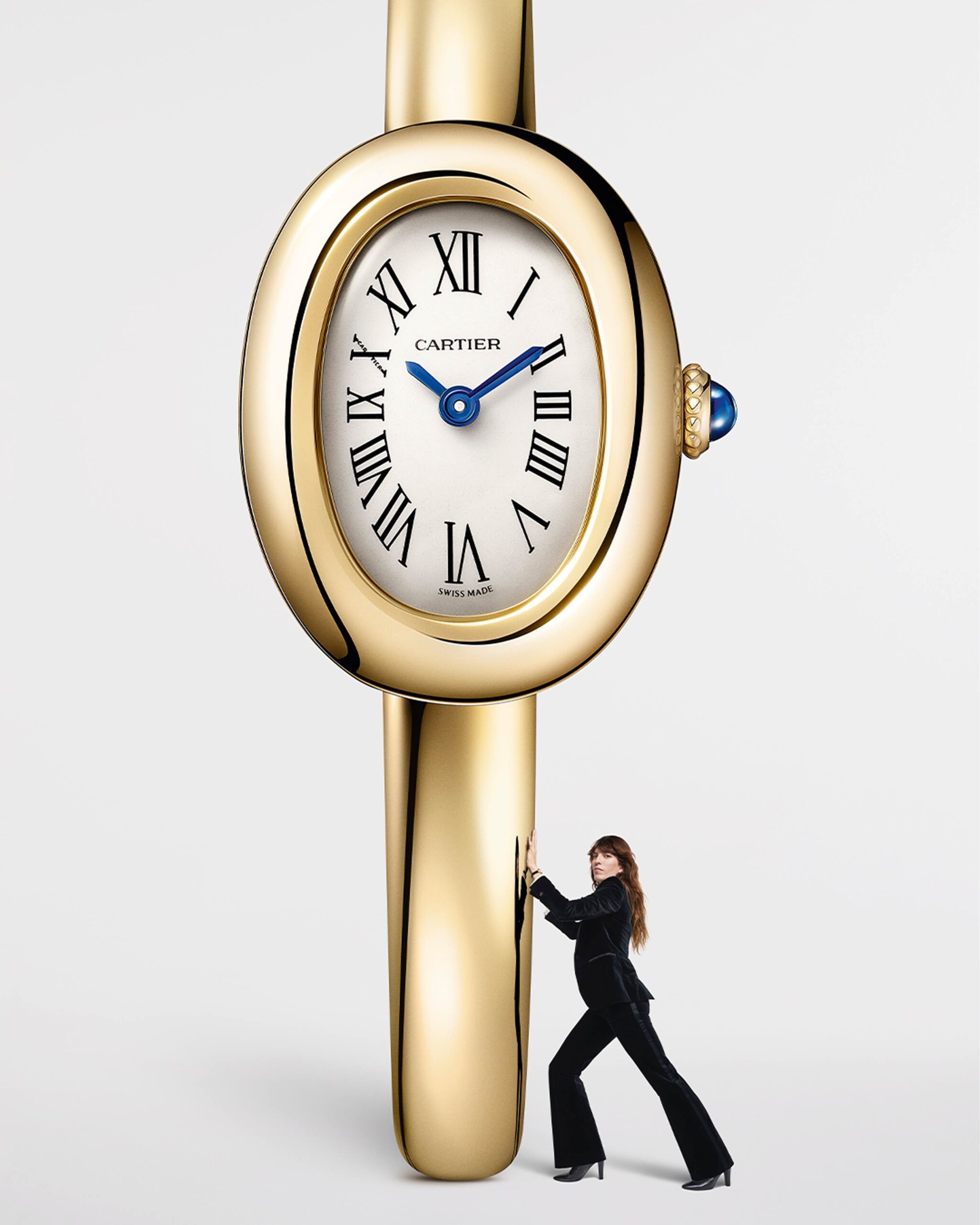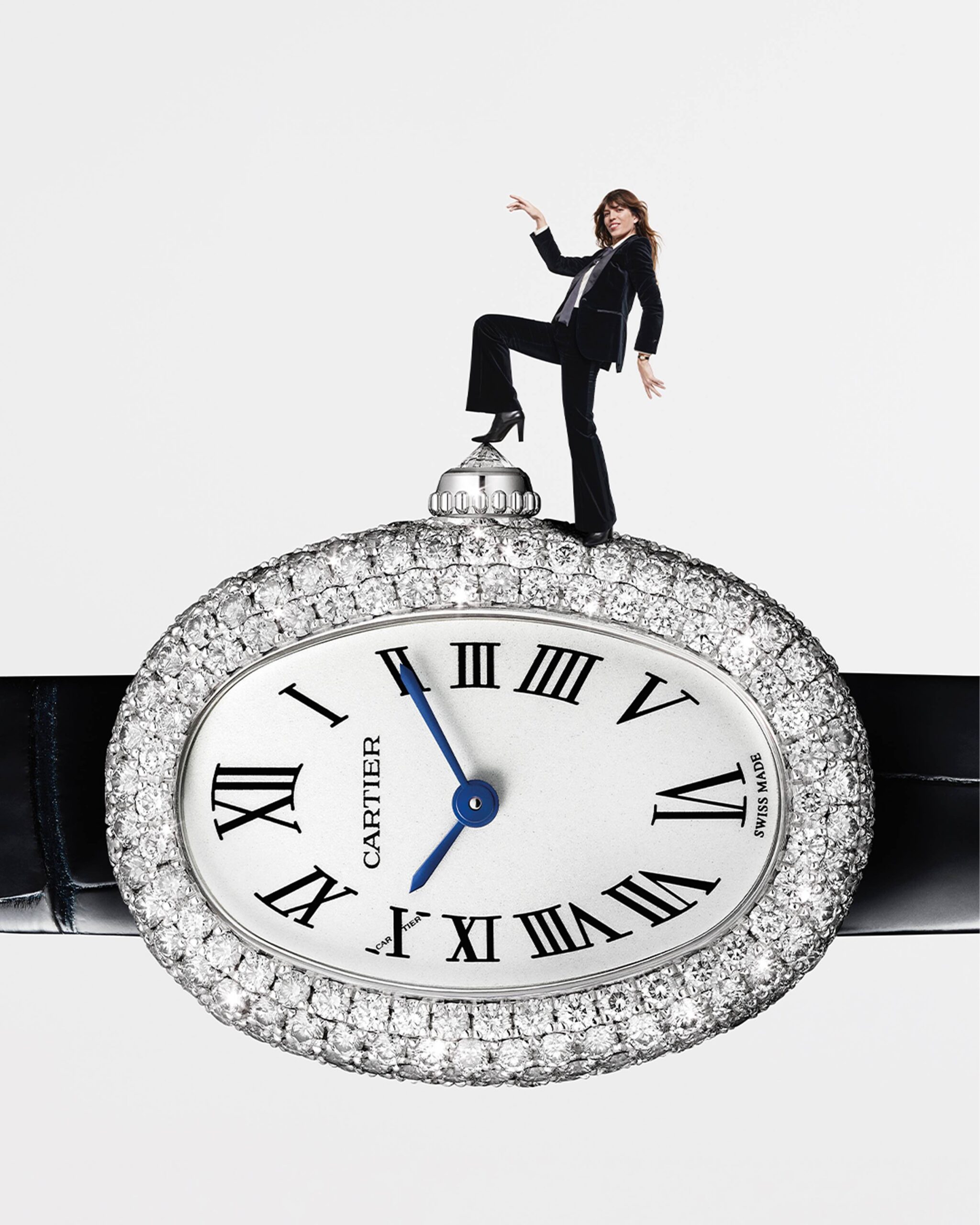 "As Cartier was a jeweller before being a watchmaker, a Cartier watch blurs the boundaries between these two founding crafts and makes it possible to capture the best of both," explains Marie-Laure Cérède, Creative Director of Jewellery and Watchmaking. "This combination has resulted in the sleek and sophisticated design of the mini Baignoire. The combination of a beaded bracelet with a pure line and a miniature dial without any attributes gives this aesthetic reference to our heritage a sublime touch. The mini Baignoire becomes a piece of jewellery."
Not only has its silhouette undergone a refined reimagining, but it has found its perfect ambassador in the captivating and versatile French musician, Lou Doillon. Like the newly rendered watch, Doillon is multifaceted; a singer, former model and actress. She is, after all, the daughter of Jane Birkin – the doyenne of timeless, Parisian style.
Shop Cartier Baignoire here.
Photos by Cartier.