Baz Luhrmann's highly anticipated biopic, Elvis, hits big screens all over the world today, and if the film's trailer is anything to go by, audiences are in for a vivid, high-octane, hip-shaking good time. The movie follows the life, career and relationships of musical legend Elvis Presley, set against the backdrop of a culturally pivotal period in America's history.
As with most of Luhrman's productions, we can expect his unique brand of theatrical extravagance and lavish visuals which resonate with the film's cultural and historical setting, such as that found in Moulin Rouge! and Australia.
In Elvis, however, we'll be privy to the collaborative handiwork of Miuccia Prada, Luhrmann, and Oscar-winning costume designer Catherine Martin, the trio that brought us the stunning creations in 2013's The Great Gatsby and Leonardo DiCaprio's clothing 1996's Romeo + Juliet.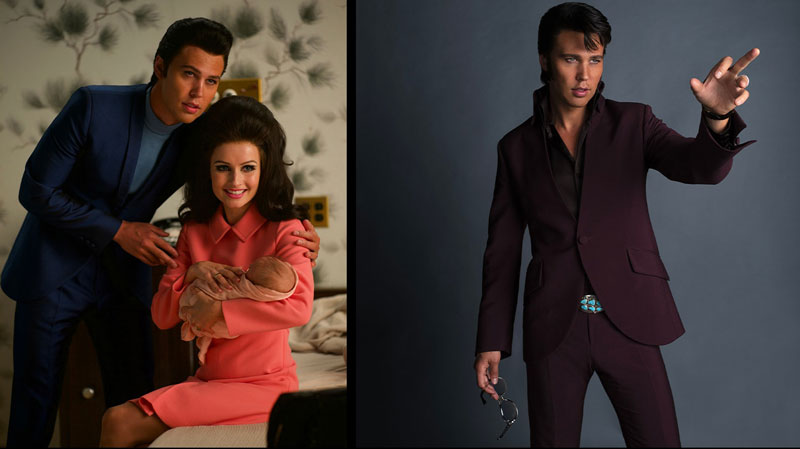 While the real lives of the high profile couple had no shortage of sartorial razzle dazzle, the team made a point to not simply produce replicates of their memorable real-life ensembles. Instead, the costumes were designed to capture and communicate their iconic influence on society in that era.
"…it was important for Baz and I that we remain true to this legacy by not merely imitating Ms. Presley's actual clothes, but that we find a modern way of connecting audiences to her distinctive, history-making style," said Catherine Martin in a statement.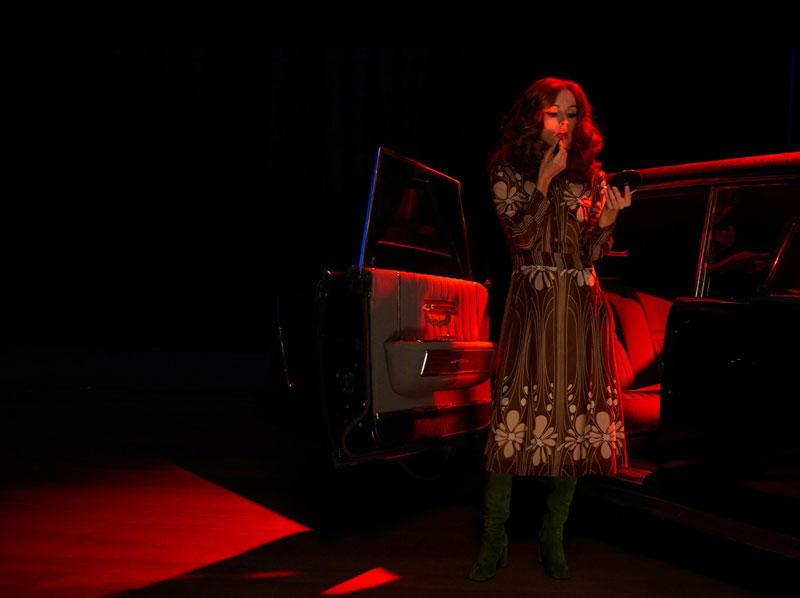 To do this, the designers plunged into the atelier archives of Prada and Miu Miu, finding remarkable parallels in collections of years past that became the bridge between Presleys' historical clothes and the costumes worn in the film. 
The result? New costume designs that represent both the transformative period in which the King of Rock and Roll reigned, and the rich heritage of the two fashion brands. 
In their own ways, both Prada and Miu Miu have sought, throughout the years, to present aesthetic interpretations of the zeitgeist and culture of their time. It isn't surprising, then, that some of their most prominent collections offer significant overlap with the style of fashion trailblazer Priscilla Presley.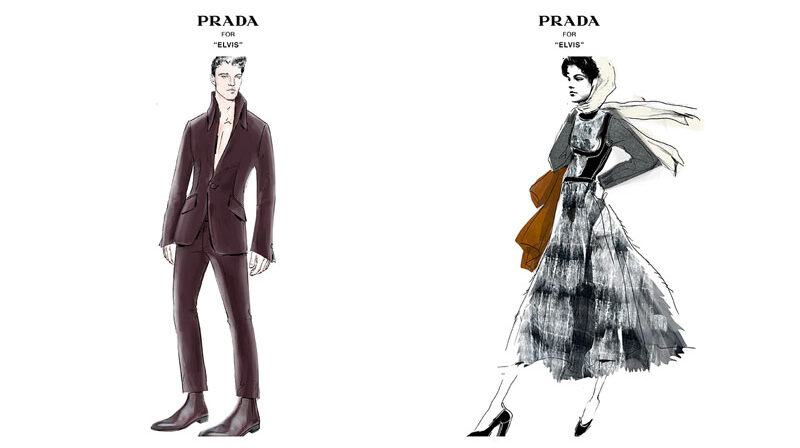 Sketches provided by Prada Group showcase the garments inspired by these collections, such as Priscilla's brocade pantsuit adorned with beads and fringes. Other ensembles, reinvented from Priscilla's authentic outfits, encapsulate the independent spirit and collective yearning for freedom of the time, like the tweed dress worn over a mohair sweater with a brown suede jacket. On Elvis, we see a custom plum wine kid mohair suit by Prada, an example of how the suite of costumes express the essence of the film's characters while exuding a profound sense of timelessness.