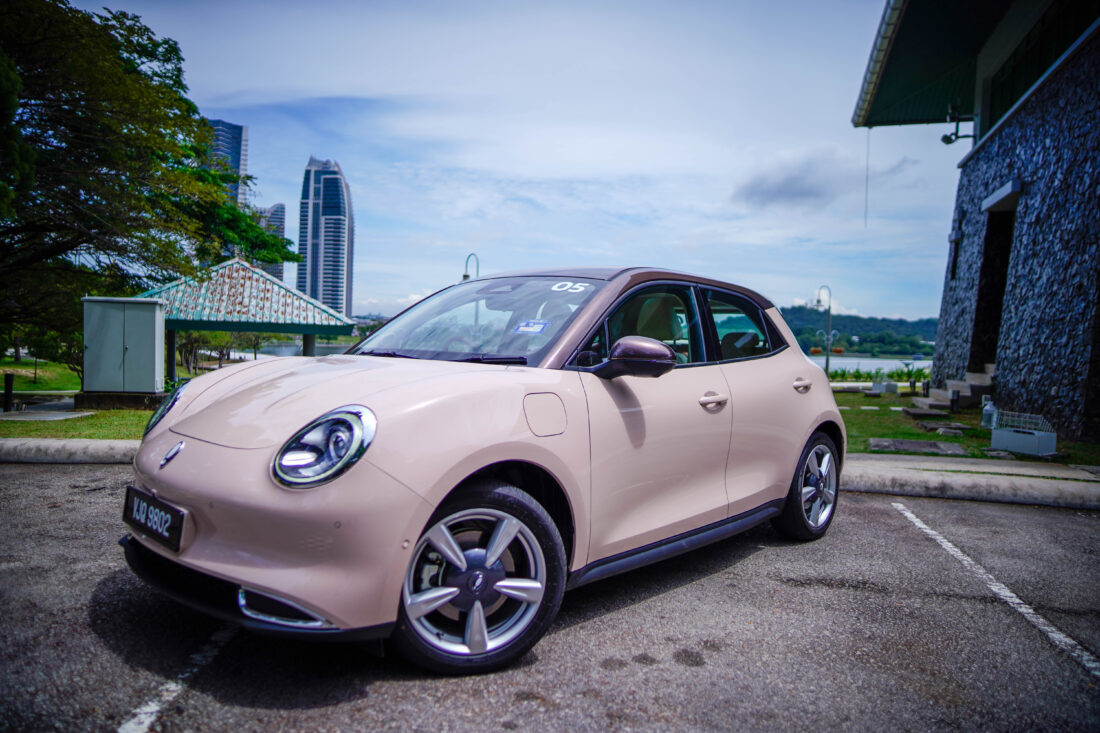 One thing's for sure – images in print and online make the brand-new Ora Good Cat EV appear like a small hatchback. But at 4235mm long, 1825mm wide and 1603mm tall, perhaps it's closer to a Hyundai Kona than a Perodua Myvi in size…
And considering that former Porsche man Emanual Derta designed it, there's no surprise that its front end (especially the headlights) resembles a Porsche 911. The bug-eyed classic look is nicely contrasted by more modern design lines and will certainly turn heads as it sneaks up on you out on the streets!
Great Wall Motors (GWM) now markets it as a small car with big-car tech and prestige – an ethos that carries through to its dynamic character. With this in mind, the cabin is even more out-of-the-ordinary, with the car's dash covered with quality soft-touch material, giving the cabin an unmistakable upmarket feel.
The separate multi-information display (MID) and infotainment touchscreen are also both mounted in one continuous form for a total size of 17.25 inches – a design often used by BMW and Mercedes-Benz. And although Ora claims it took a more minimalist layout for this car, physical toggle switches for things like aircon controls are available so that they can be actuated by the driver safely without even looking at them while driving.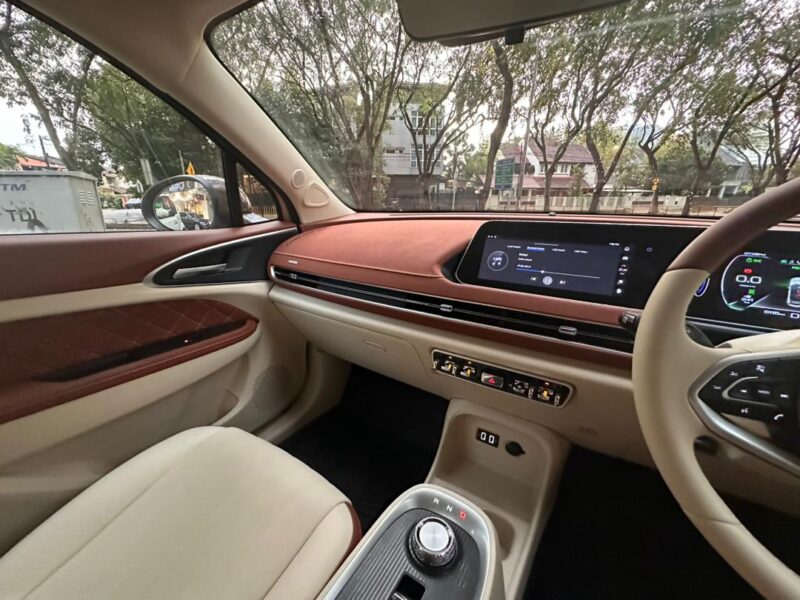 Thus, the interior of the Good Cat will immediately dispel the notion of 'Made-in-China' being of questionable quality. The finish and materials around the cabin are of impressively premium feel. This is enhanced by appealing colour schemes while a panoramic sunroof is also standard across the range.
On the highway, it holds its lane comfortably and predictably, requiring minimal correction in crosswinds, or in the wake of overtaking lorries, and with particularly lofty power and torque outputs, there's plenty of performance on tap for high-speed overtaking and merging.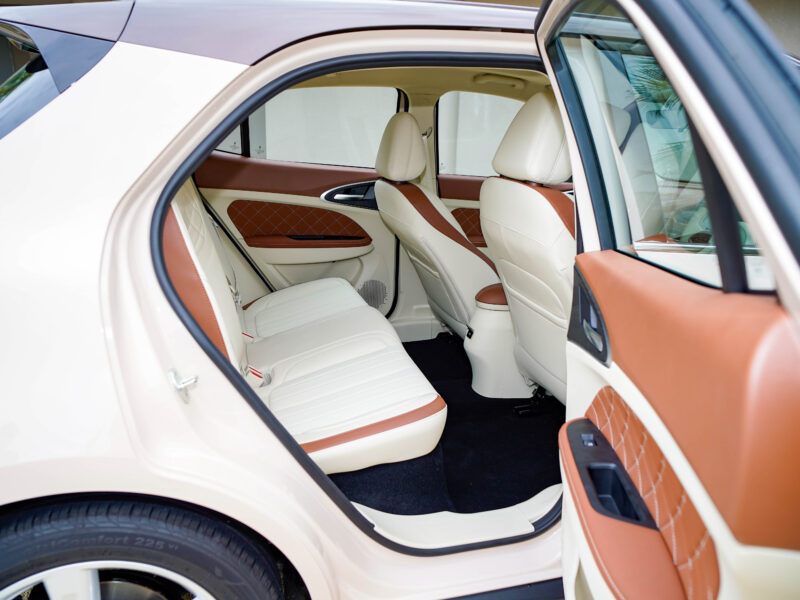 A gentle press on the pedal moves the car, but not as silently as one might expect from an EV. The muted hum of the 143 PS and 210 Nm electric motor is clearly audible, but nowhere near the vibrations or tremors of an internal combustion engine! This gives the pleasant sense of gliding along the road as the car accelerates from zero to 100 km/h in under nine seconds during testing. This was indeed slower than GWM's claimed 7.9 seconds, but plenty adequate for daily driving. The car's top speed, on the other hand, is limited to 160 km/h.
The Good Cat also has four driving modes for different conditions. Two of them are for balanced performance; an Eco mode reduces performance to maximise range, while a Sports mode makes full use of the torque available.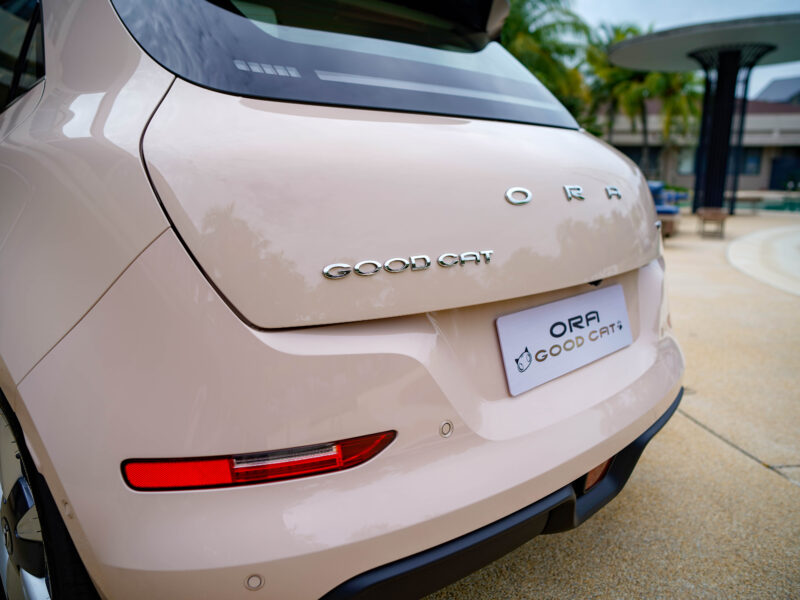 The higher spec 500 Ultra variant (with a 500 km range) is priced at RM169,800 on the road without insurance while the base 400 Pro (with a 400 km range) starts from RM139,800. Now, a new Pistachio Green colour (only available for the 500 Ultra) joins the Good Cat colour palette of Coral Blue, Sun Black, Mars Red, Hamilton White, Verdant Green and Em Beige.
Of course, they also have different battery types, with the 400 Pro getting a 47.8 kWh lithium-iron-phosphate (LFP) battery, while the 500 Ultra gets a 63.1 kWh ternary lithium battery. For the 400 Pro, charging at 6.6 kW AC through a Type 2 connection yields a full charge in eight hours, or 0-80% charge via DC fast charging in just 46 minutes. The larger battery in the 500 Ultra takes 10 hours to charge fully from an AC source, while DC fast charging at 60 kW yields a 0-80% charge in 40 minutes.
So, could this be a candidate for your very first EV then?