This season, Dior launches an inspiring collection where masculinity meets elegance. Kim Jones revisits Dior's unique heritage with modernity and contemplations of the movement of time. Crafting a collection that intertwines the house's past and future. With an easy and contemporary daily life in mind, each piece is designed for practicality as well as formal and casual wear. Christian Dior's ingenuity pairs with Kim's creative brilliance, bringing to life a collection of subtly varied nuances of grey and pastels – such as the shades of the Parisian sky. Here is a look into the exquisite Dior Winter 2022-2023 Collection.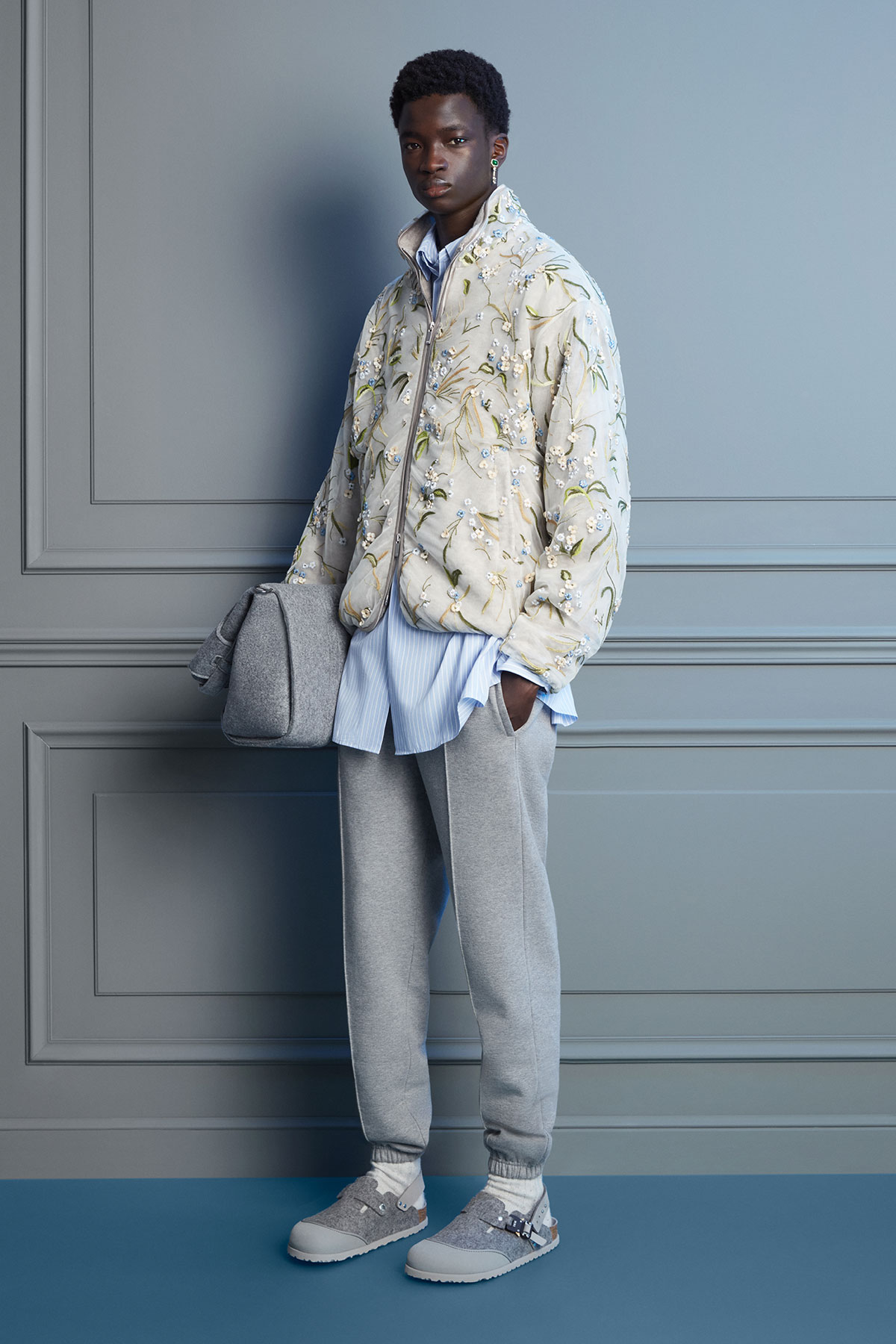 Kim Jones found his inspiration in Monsieur Dior's iconic Miss Dior haute couture dress, a piece covered in silk flowers. Drawing from its essence, he creates sweaters with an irresistibly modern and masculine look. Illustrating a reflection of savoir-faire, he includes blossoming flowers, leaves and beads that are delicately embroidered by the Lesage ateliers.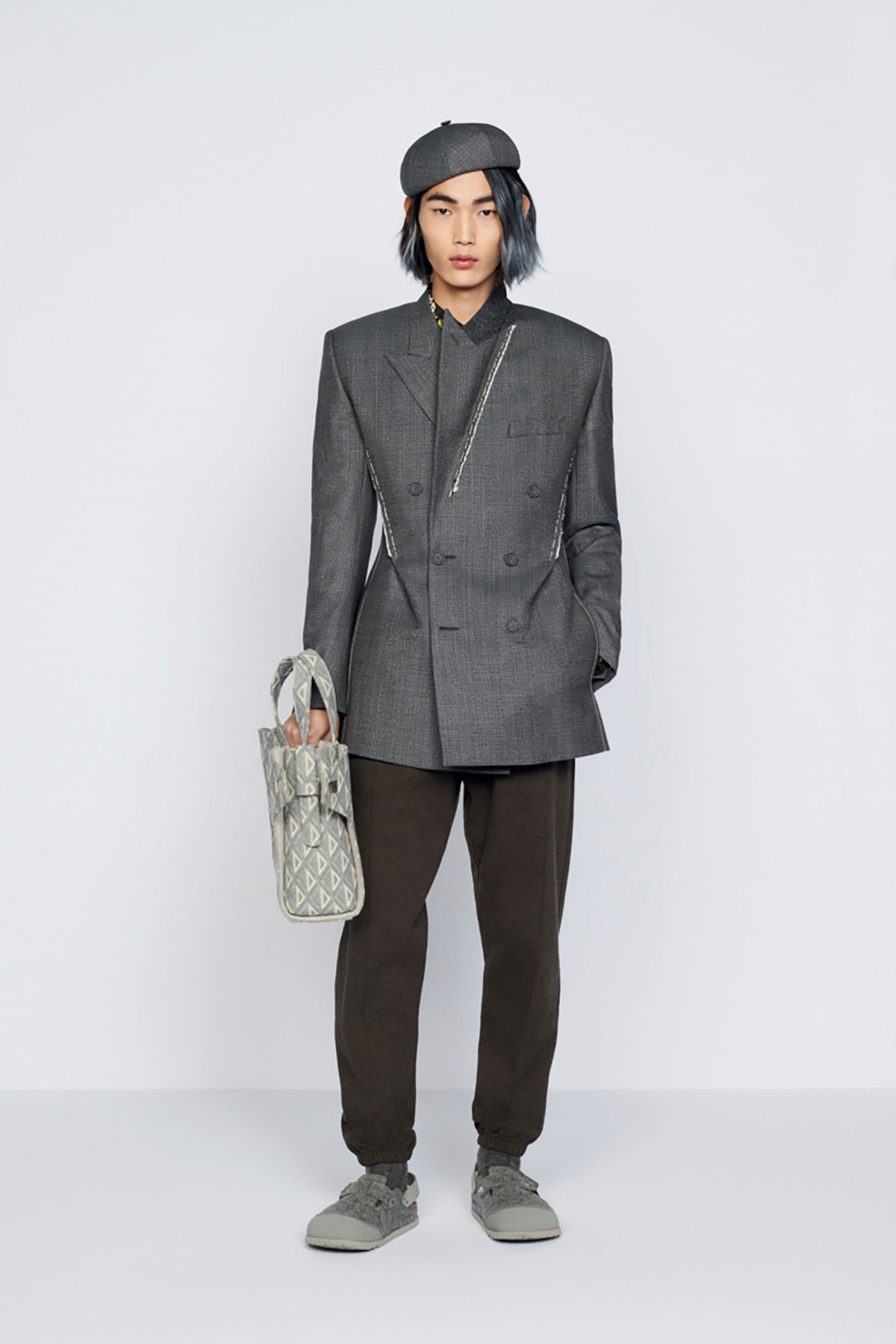 The Bar jacket, a symbol of refinement and modernity – the New Look. This iconic piece designed in 1947 by Monsieur Dior now transcends genders as Kim Jones reinvents this masterpiece for the male figure – The Bar Jacket Au Masculin. His work celebrates the essence of tailoring from the choice of fabric to the finishing cut. Options with this design structure includes a long coat, a leather jacket and creations with visible seam lines.
For more information, click here.