Karl Lagerfeld, who passed away in 2019, was regarded as a 'fashion genius' in the industry. He earned his fame as the creative director of Chanel—where he reigned for three decades—while also serving as the creative director of Fendi and his own label. So it is no surprise that Hollywood stars flocked to the Met Gala red carpet this year, fueling the evening with sparkling outfits and eagerness for celebrating the late fashion legend.
But it wasn't just the fashion that drew our attention. There would also be lots of twists. Few high-listers choose to emulate the late Karl Lagerfeld's sense of humour and playfulness on the red carpet, creating attention around the internet's world.  
From pregnancy announcements to cat fetishes, the red carpet was definitely a hats off to Karl Lagerfeld. 
Jared Leto and Doja Cat showed love to Choupette
Doja Cat purred her way down the red carpet, channelling Karl Lagerfeld's cat, Choupette. She tied the score with the Joker, Jared Leto, who went all out with the feline flair, arriving in a full-on catsuit. These two are known for their red carpet antics!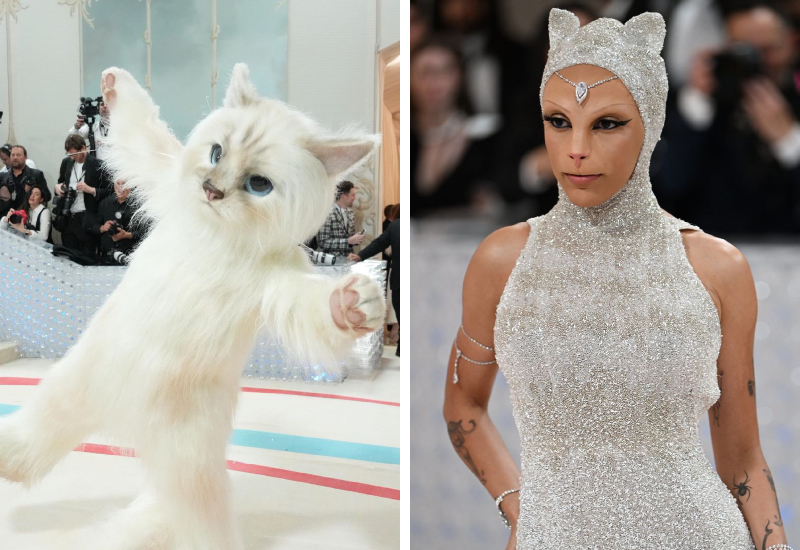 Baby no.2 for these two
Both Serena Williams and Karlie Kloss are setting the standards high when they announced their second pregnancies at the 2023 Met Gala. The tennis pro and the supermodel flaunted their baby bumps on the red carpet. Marking their trending topics on the internet.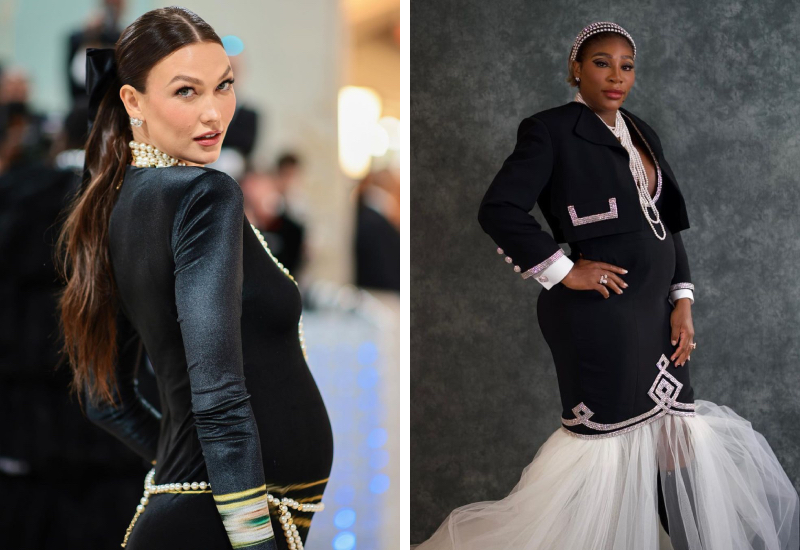 Nicole Kidman's iconic Chanel couture 
Nicole Kidman looked stunning in the same gown she wore in her Chanel No. 5 commercials nearly 20 years ago. The actress arrived with her husband, clad in the same magnificent gown that Lagerfeld made for her. It evokes a strong sense of nostalgia.
Rihanna was fashionably late
To quote Queen Clarisse, " A queen was never late. Everyone else is simply early." Rihanna and A$AP Rocky finally walked down the red carpet to wrap up the evening after the remainder of the guests had made their way into the museum for the night's celebrations.
Bad Bunny goes backless
Bad Bunny makes a statement on the Met Gala 2023 red carpet with a backless blazer. His all-white ensemble is constructed of tweed and has a cloak wrapped around his waist with an exaggerated rosette wave. He added pearl stud earrings and a silver chain necklace to complete his look.