Set to be a coveted collectors' item, there are only 276 bottles of this definitive Speyside Single Malt available.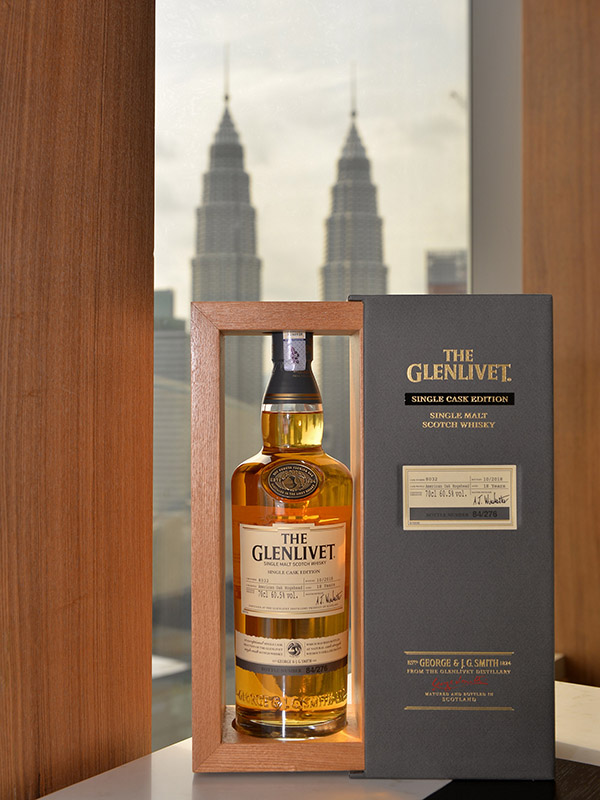 Keeping up its tradition for creating definitive Speyside Single Malts, The Glenlivet presented its 18 Year Old Single Cask Edition (Cask 8032) exclusively for whisky connoisseurs in Malaysia.
Single malt whisky refers to blended whisky from different casks of a single distillery, while single cask means the spirit was matured in that single cask for its entire life.
In this case, The Glenlivet 18YO Single Cask Edition (Cask 8032) was matured for 18 years in a single cask before being bottled at cask strength with a potent 60.5% ABV without chill-filtration.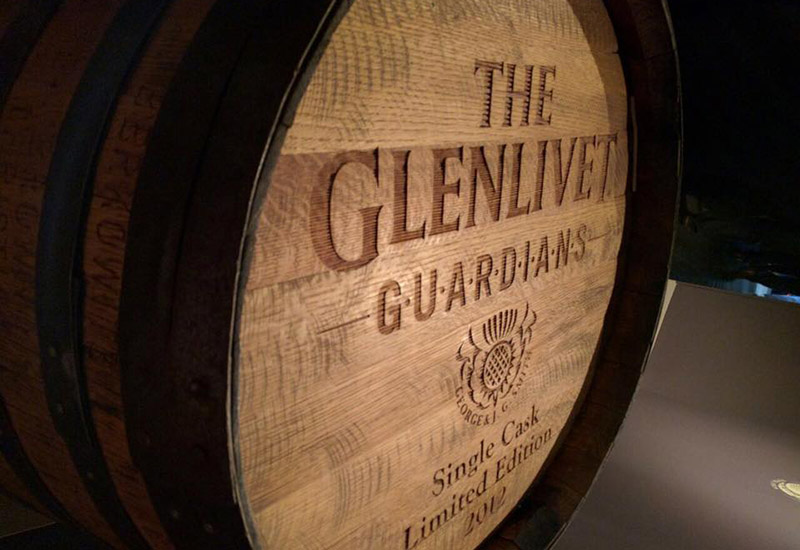 A peg of this is as close as you will get to drink from the dram straight, giving you the experience of the incredibly rich and distinct flavour of the cask itself. The resulting whisky has a combination of delicate floral aromas and fresh orchard fruits, leaving you with an incredibly soft, sweet and slightly dry finish.
The burnished golden liquor is displayed in all its regal glory in the transparent bottle that holds it within. Each bottle is individually numbered and presented in a hand-crafted wooden box to echo the craftsmanship that went into the whisky within.
First nose
The first whiff of the heady alcohol fumes may come off as intimidating due to the high ABV of the whisky. But, get past it and you will get soft hints of floral and fruity scents.
There are traces of crisp, green apple and zesty lemon along with the unmistakable fragrance of lavender interlaced with a touch of liquorice.
First taste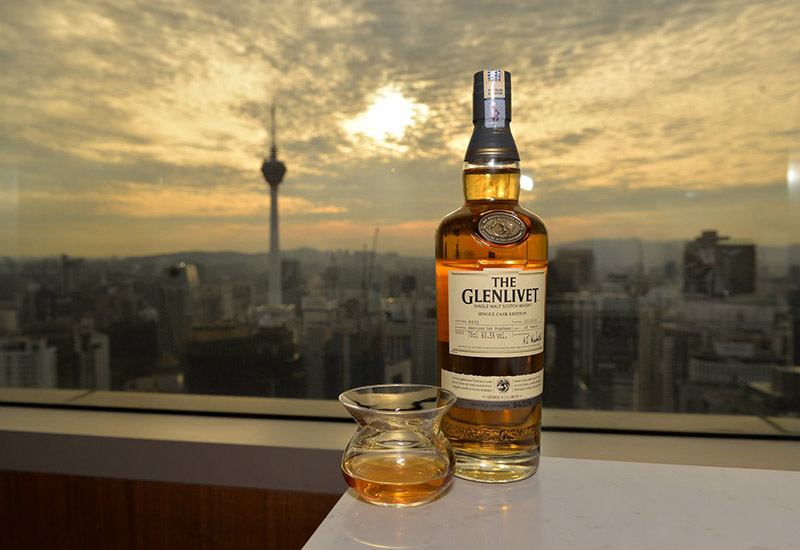 This is one made for whisky connoisseurs who would cherish having this rare and prized bottle amongst their collection. During the tasting, we had the chance of savouring this in one of the world's best spirits glass aptly named, the neat glass.
The neat glass reduces the amount of alcohol reaching your nose, thus allowing you to smell the other properties of the drink better.
Well, this whisky is best enjoyed neat and the glass which was specially flown in for the event allowed guests to taste this highly coveted whisky in its purest form.
As expected, there was a fierce bite in the first sip. But once we got past that, it opens up to give way to a sweet toffee taste in the palate. Keep it in your mouth long enough and you will taste sweet citrus flavours that are perfectly balanced with nuances of baked pears and flaked almonds.
It goes down the throat in a surprisingly soft, warm finish that is slightly dry. True fans of The Glenlivet would appreciate the perfect balance of floral and fruity flavours that the brand is synonymous for.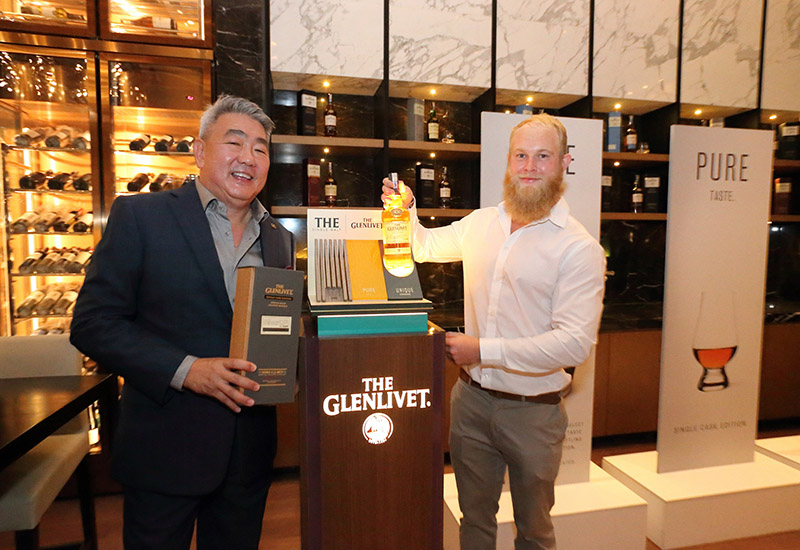 The Glenlivet 18 YO Single Cask Edition (Cask 8032) is exclusively for Malaysians and only a limited number of bottles will be made available to The Glenlivet Guardians Malaysian Chapter for purchase within the next two weeks.
You can also try getting your hands on this prized bottle from participating outlets or TheCask.my from 26th June onwards at the retail price of RM1,988 per bottle.
For more details, check the Facebook page of The Guardians of The Glenlivet Malaysian chapter.