When it comes to looking good on the first day of Eid, your outfit isn't the only thing that is important—your makeup and hairstyles are equally significant. Though we understand that you're eager to experiment with new makeup products and play with different techniques, it's advisable to adhere to your normal routine. Because the goal is to look (and be) the best version of yourself. 
"You want to look back at your Eid photos and see your true self reflected back at you. So try to avoid experimenting with new approaches that you are unfamiliar with." explained Ady Razak, Malaysia's top makeup artist who has an endless resume working with celebrities behind the scenes.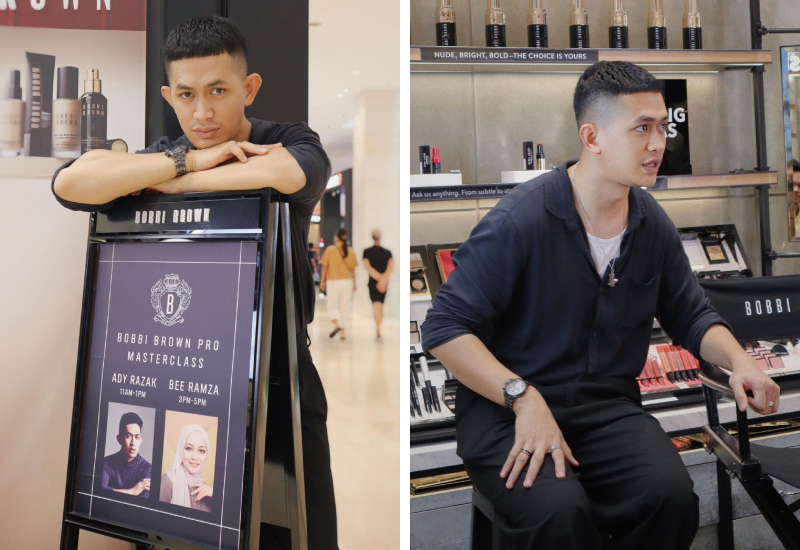 Having said that, maintaining your Eid makeup in place can be challenging especially since we live in Malaysia, where the sun shines for most of the hours. For this part, Ummi Nasir, beauty guru and content creator said, ''Choose a foundation that is lightweight on the skin. It can be medium or full coverage, but the right texture is important.'' 
As you prepare to welcome the festive season, FirstClasse spoke to Ady Razak, Ahma Dani and Ummi Nasir, Malaysia's leading beauty figures on how to maintain your Eid makeup in place—all while nailing your best Raya #ootd. 
What's your usual beauty routine or skin prep for Hari Raya? 
Ady Razak: It goes way back before Raya itself. I usually prep my skin at least one or two weeks prior to Raya; getting my facial done and doing a few beauty meditations. When Raya comes, I cover those 'unwanted' spots with just a few dabs of foundation. 
Ahma Dani: My goal is to keep the skin looking fresh and radiant while enhancing it a bit more by a touch of makeup. My most important product would be moisturiser, sunblock and concealer. Less is more. 
Ummi Nasir: For Raya morning, I prefer light & natural makeup. Light coverage foundation is enough. Then I'd go with a soft eyelook, lip liner, pink nude lipstick and finish it all with a setting spray. That's my go-to prep!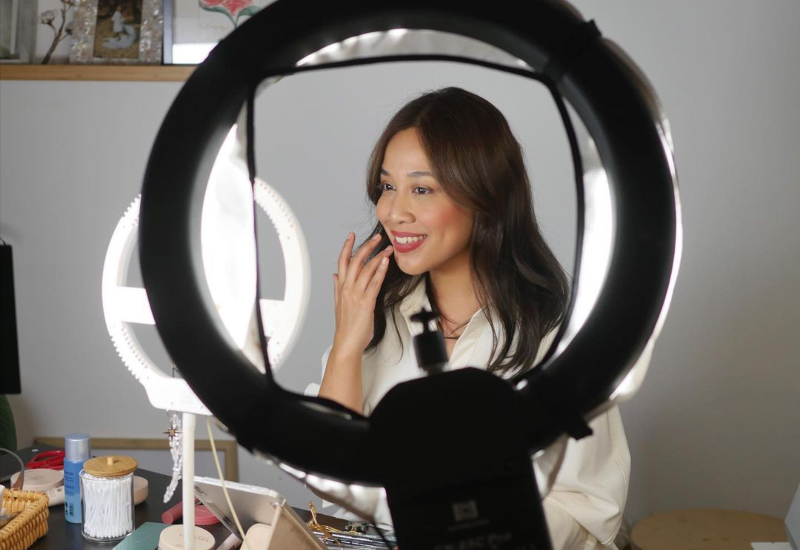 During the festive season, we're sure to take a lot of photos. How can one avoid cake-y makeup? 
AR: Always prioritise your skin. When you have a well primed base, your other makeup products will follow. No matter how many layers of products you apply, if you don't have a strong base, they'll ruin your looks. Next, choose a foundation that suits your skin type. For example if you have dry or textured skin, avoid matte or thick foundation. It'll lead to the obvious cake-y looks. 
AD: It's actually quite easy. Avoid layering your foundation. A few dots here and there is enough. And only apply powder on a specific area, so that it's easier to touch up when you sweat in the next hours. Same goes for concealers. Don't overdo them.
UN: Cakey makeup happens when you over-apply your foundation. Especially if you are struggling with dry skin. The key is to make sure your skin is well moisturised before you apply any liquid or cream products on top. For foundation, look for a full coverage product that can give the perfect coverage without having to apply too much of it. 
Do you have any tips on keeping makeup in place? Especially on the first day of Raya. 
AR: Always set your makeup with a setting spray! And speaking of, make sure you use a matte-finish setting spray instead of ones with a glowy-finish. You want to keep your makeup in place not to 'illuminate' your skin, so make sure you get the right setting spray. And carry loose powder and blotting paper inside your bag. 
AD: My tips are to follow the basics. Apply the right amount of moisturiser, choose the right primer, apply a very 'suitable' and proper amount of foundation and powder, and finish it off with a setting spray to ensure your makeup stays the whole day. 
UN: Loose powder and setting spray are key to keep your makeup last all day. Loose powder will help to grip your cream or liquid-based products—locking them in place and preventing your base from creasing. While setting spray increases the lifespan of your makeup look.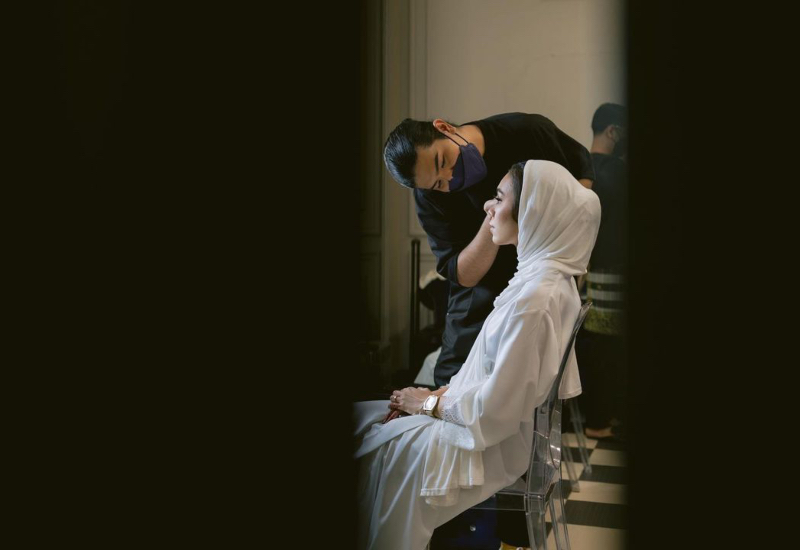 Your advice on doing makeup for the first day of Raya? 
AR: The same advice I'd tell my brides (for bridal makeup) is to stay away from experimenting with new products and techniques that you are unfamiliar with. If you have never tried out those specific face masks, foundation or face powder, don't use them. The last thing you want to see on Raya is an angry zit sitting on top of your forehead. Instead, just stick to your regular products. 
AD: Do what makes you feel easy and comfortable. Sometimes less is more. And most importantly BE YOURSELF. You don't need to follow the trends. Just go with whatever suits you the best. 
UN: Just keep it simple! 
This year's Pantone Colour is Viva Magenta; what are your beauty picks? 
AR: I can't choose as there are too many! But even for local brands, you'll find lots of products with this specific colour that are truly beautiful. No need to look for higher brands. 
AD: I'd choose lip products for this. TOM FORD's new Liquid Lip Luxe Matte in 129 Carnal Red, 16 Scarlet Rouge and 123 Devoted. 
UN: My favourite has to be 'Chanel Les 4 Rouges Yeux Et Joues' in 957 Tendresse, a beautiful face palette with two blushers, a bronzer and a highlighter. And 'Tartelette Energy Eyeshadows Palette'. You can create beautiful subtle purple eyeshadows that are perfect for Raya!
Featured image credit to @noradanish.