Dry shampoos are literal life savers, especially in a sweltering city like Malaysia. They're helpful enough to soak up excess oil and add extra energy into dull, sticky hair. Dry Shampoos may also be used to add density and thickness to your strands that are normally limp. Here are five of the best dry shampoos available in Malaysia—ranging from sprays to foam. All to ensure that every day is a fabulous hair day for you.
1. Briogeo Scalp Revival Charcoal + Biotin Dry Shampoo
This dry shampoo from Briogeo does not only cleans hair for longer between washes, but it also includes components that aid to promote scalp and hair health when wearing protective styles. Binchotan charcoal draws up impurities, while witch hazel eliminates debris, and biotin helps strained follicles and strands.
Buy Briogeo Scalp Revival Charcoal + Biotin Dry Shampoo
3. Oribe Gold Lust Dry Shampoo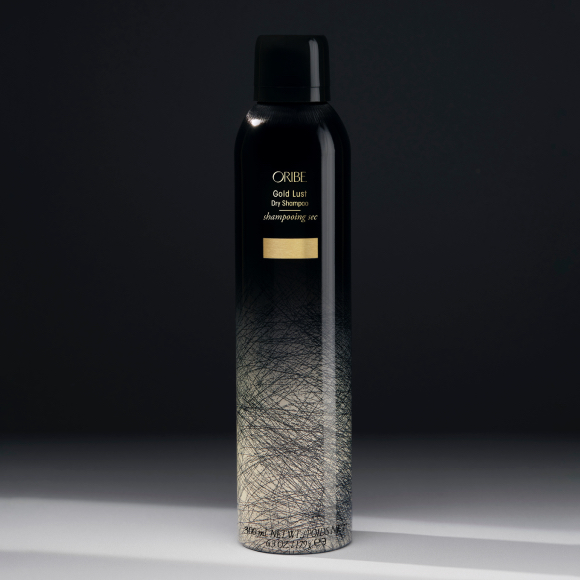 Oribe's Gold Lust Dry Shampoo is one of the most luxurious dry shampoos available. Its vegan super-ingredients, such as celery seed extract and a transparent starch mix, minimise oil and absorb dirt and pollutants, giving you that just-washed sensation in no time. Meanwhile, watermelon, lychee, myrrh, and bamboo extracts help to calm your scalp. 
Buy Oribe's Gold Lust Dry Shampoo
3. OUAI Dry Shampoo Foam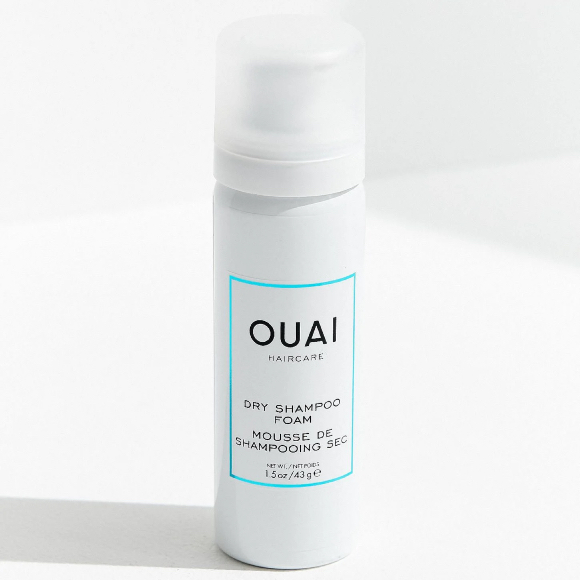 Using a supposedly wet foam as dry shampoo may seem illogical, but with OUAI anything is possible. The Dry Shampoo Foam, created by celebrity hairdresser Jen Atkin, helps to revitalise your hair by removing oil and product build-up with diatomaceous earth. What's best, all of OUAI products are created without parabens, sulphates, or phthalates. This conventional dry shampoo will offer a burst of immediate freshness and gloss. 
4. DRYBAR Detox Dry Shampoo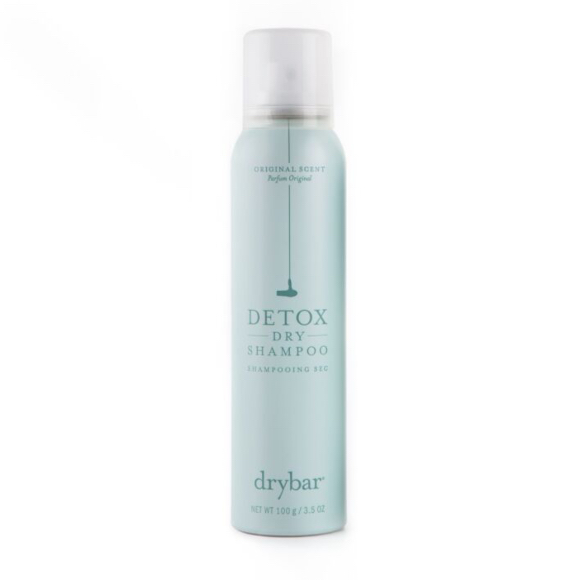 DRYBAR Detox Dry Shampoo, comes with a super-absorbent formula that eliminates oils and impurities, leaving hair looking and feeling clean and refreshed with extra volume and a matte finish. All thanks to the Micro-fine Rice Powders that absorb excess oils. And Golden Root Extract which helps to increase moisture and prevent dryness and breakage.
5. OLAPLEX No.4D Clean Volume Detox Dry Shampoo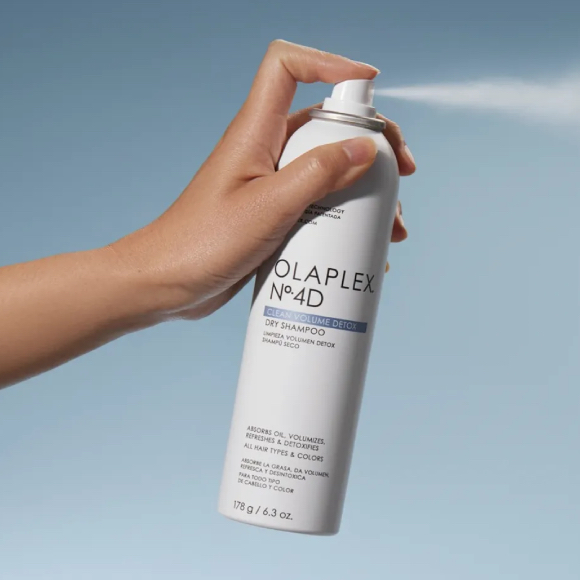 This OLAPLEX No.4D Clean Volume Detox Dry Shampoo not only prevents scalp clogging or leaves a white, powdery residue, but it also gives your hair that clean, weightless sensation. It detoxifies your scalp and keeps it feeling calm and pleasant between washes. Carry this bottle with you everywhere you go and spritz it whenever you need it!