As the world shifts rapidly in the name of progress, there's something special about things that take time; stories that implore you to slow down to appreciate. Such an experience is at the heart of The Balvenie and Royal Selangor's first ever collaboration, which pays tribute to their mutual passion and respect for time-honoured craftsmanship.
Cue their limited-edition Collector's Box, along with a selection of exclusive gift packs available only in Malaysia and Singapore. The collection marks the first collaboration by The Balvenie in the country under 'The Balvenie Handcrafted By' campaign, which aims to inspire the passion for craftsmanship and honour the heart and hands behind various crafts.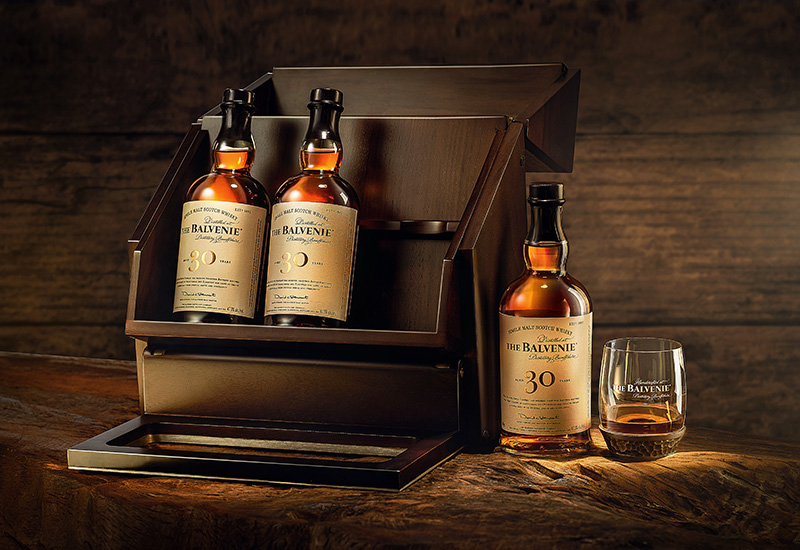 The ultra-exclusive collector's box is made of high-grade walnut wood encased in Royal Selangor's signature dimple designed pewter, which is achieved through a painstaking hand-hammered technique. Limited to only 15 units, each box takes six days to complete – a true reflection of the time, skills and attention to detail that go into its craftsmanship – and comes complete with a unique serial number.
Collectors can choose any three expressions that are 30 years old and above from the award-winning Speyside whisky label to be housed in the box, with a total minimum value purchase of £32,700 (approximately RM178,000) for a complete, customised limited-edition collector's set.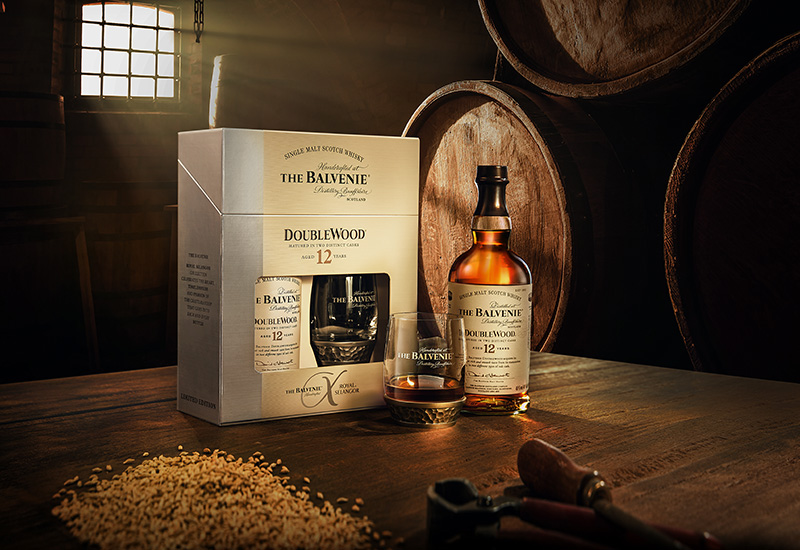 Meanwhile, the gift packs consist of a choice of either the rich and smooth 12 Year Old DoubleWood, 14 Year Old Caribbean Cask or 17 Year Old DoubleWood single malt, to accompany a handcrafted pewter whisky glass. Available for a limited time only, these exclusive sets are perfect for gifting whisky buffs and aficionados of fine collectibles.
"It is an honour to partner with Royal Selangor as when the world around us is automating, and true craftsmanship is becoming a rare commodity, we truly value those who share the same dedication, passion and heart for it," comments Brett Bayly, The Balvenie's Regional Brand Ambassador for Malts in Southeast Asia.
"We are excited to work on this debut bespoke collector's box with The Balvenie. Collaborating with a partner that places just as much emphasis on craftsmanship, it was only fitting that we chose to use Royal Selangor's signature hand-hammered finish. I hope The Balvenie's customers will appreciate and treasure this special piece that stores their favourite The Balvenie whiskies," adds Chen Tien Yue, Executive Director of Royal Selangor.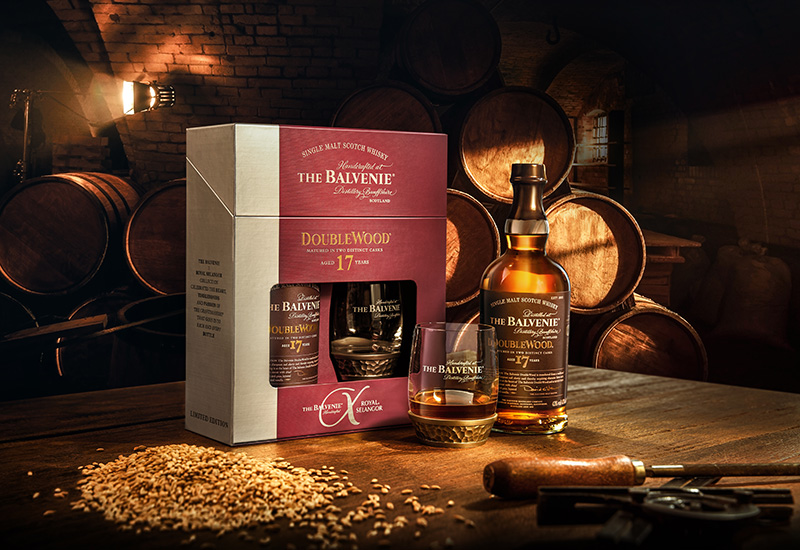 The Balvenie X Royal Selangor Collector's Box will be available only to high-net-worth individuals in Singapore and Malaysia. The gift packs are available from January 2021 onwards in Cold Storage, TMC, Mercato, AEON, Maxvalu, Jaya Grocer, Village Grocer@Tropicana, Tesco and Sunshine.
For enquiries about the Collector's Box please contact:
Singapore: Kok Ping Lim (WG&S Country Manager, Singapore) KokPing.Lim@wgrant.com
Kuala Lumpur: Jimmy Low (WG&S Country Manager, Malaysia) jimmy.low@wgrant.com
For more information on the ultra-limited edition collector's box, click here.