"I have too many bags" – said no fashion enthusiast ever. As we ease into the Fall/Winter season (can you believe it's almost November already?), all our favourite designers are dropping new bag collections to update our wardrobes with. From revisited classics to fresh silhouettes, here are 7 new bag collections to Fall in love with right now through to Winter 2020-2021.
Chanel 19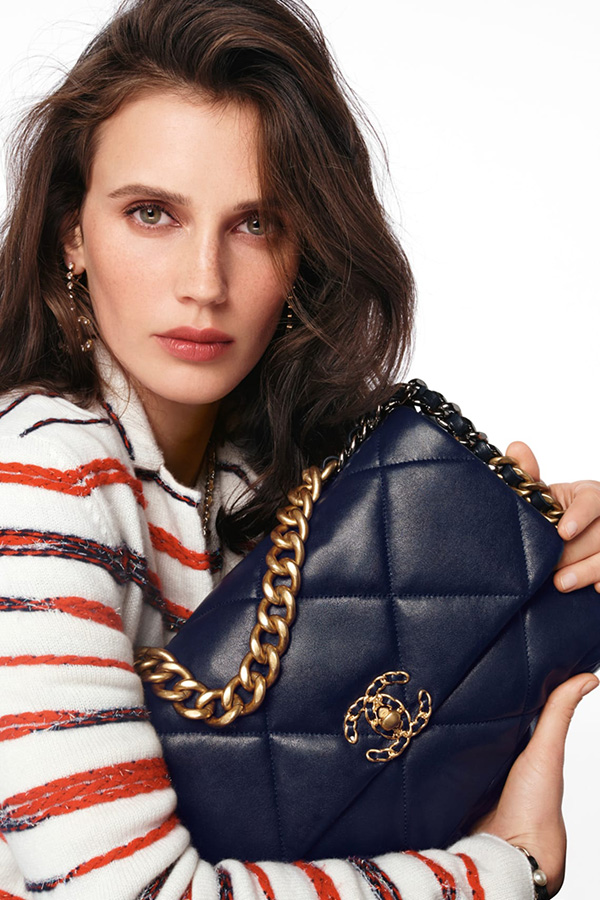 The Chanel 255 easily makes the list of the most iconic bags of all time. As a testament to its timeless charm, the Parisian house introduced the Chanel 19 last year – paying homage to the original icon whilst featuring distinctive features of its own. Reinterpreted again for the Fall/Winter 2020 season, the latest Chanel 19 iterations come in a variety of sizes (regular, large and maxi), colours and materials, including the house-signature tweed. All bags feature a rectangular structure with a playful gold, silver and ruthenium-finish metal chain strap and interlocking CC lock clasp on the flap. W chanel.com
Valentino Atelier Rose Bag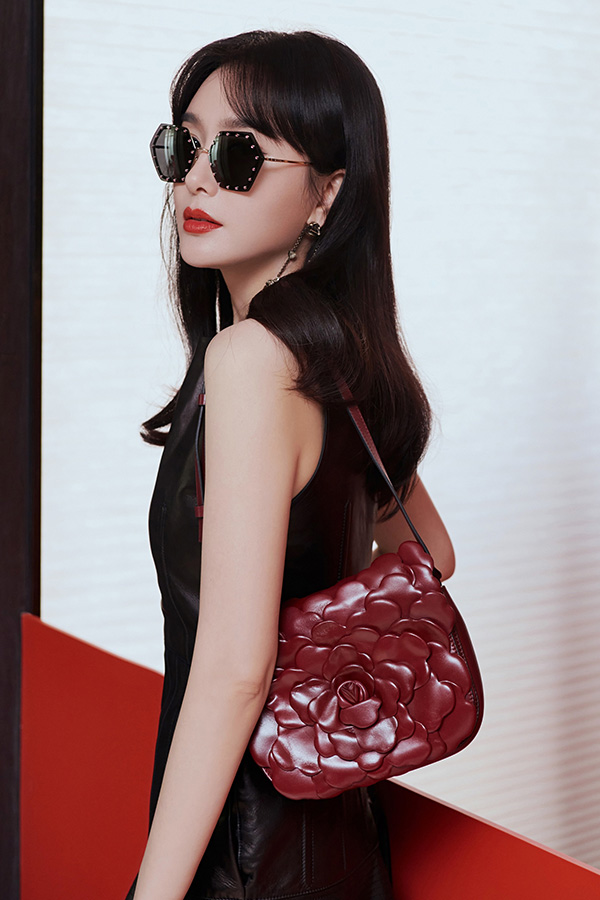 You may have already spotted this dreamy accessory in the Valentino Empathy campaign. But in case you missed it, meet the Atelier Rose bag. Embracing the third out of four Couture elements that define the Valentino Atelier – each numbered and named: "01 STUDS, 02 BOWS, 03 ROSE, 04 ROUCHES" – the bag is completely covered in leather petals that form a three-dimensional rose. There are five different sizes of petals used to add dimension to its silhouette, each made from smooth goat skin moulded by hand and assembled one by one. It's available in an array of colours including nero, cerise, ivory, rosso and rose canelle, in mini, small and tote sizes. W valentino.com
Burberry Olympia Bag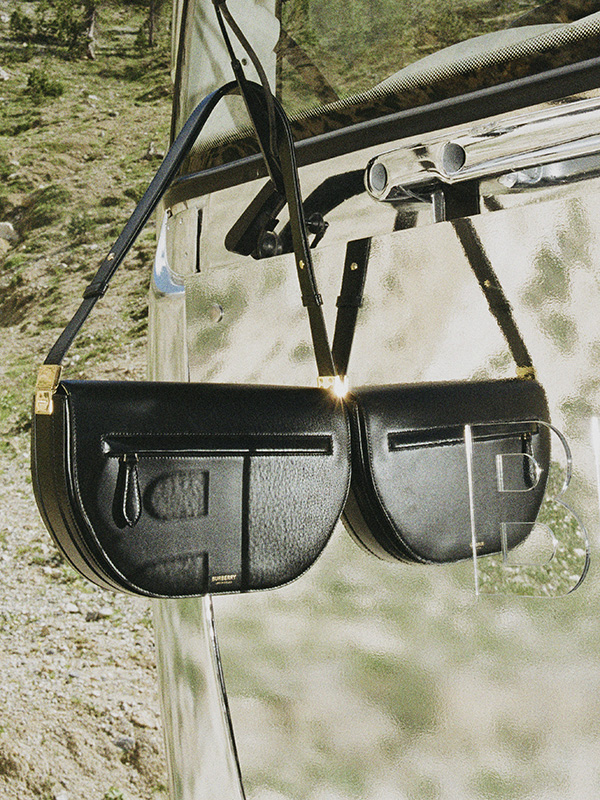 Debuting on the Autumn/Winter 2020 runway earlier this year, the Burberry Olympia Bag is a new house signature designed by Riccardo Tisci. It's sculpted from smooth Italian-tanned leather into a contemporary crescent silhouette to echo the architecture of the show venue, Kensington Olympia in London. Gold-plated hardware, a magnetic closure and exterior zip and slip pockets complete the bag, which arrives in three sizes and in a crossbody edition with various colourways and fabrications. W burberry.com
Must de Cartier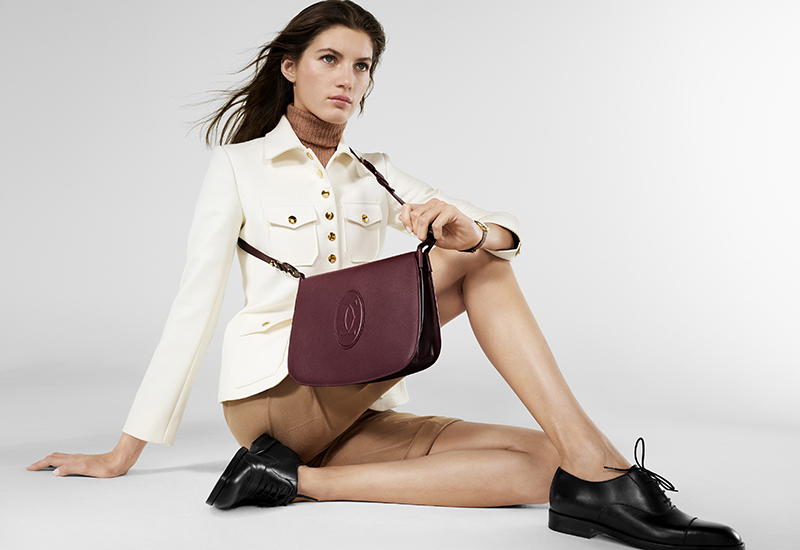 First launched in 1973, the Must de Cartier was the bag that cemented burgundy as a signature Cartier colour. Drawing inspiration from a masculine professional wardrobe, it made its mark as an unconventional icon then. Returning in a more relaxed, androgynous style and monochromatic shade, the new version is made from lambskin lining embossed and saddle-stiched with a central medallion. A XXL stylized C logo identical of that of the Maison's watch straps adorns the medallion. The collection includes the game bag and hobo bag in three sizes, as well as the tote bag in one size. W cartier.com
Armani La Prima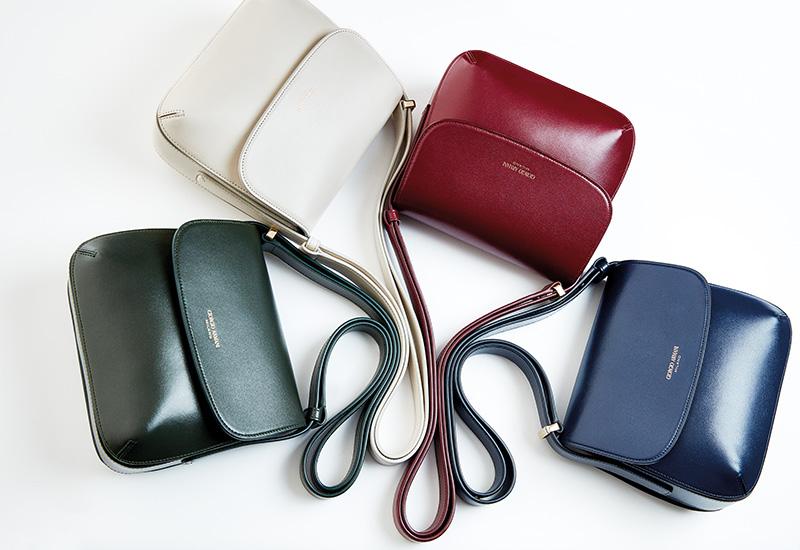 As its name suggests, La Prima (meaning "the first") was Giorgio Armani's first venture into accessories back in 1995. A quarter of a century on, the Italian fashion house revisits the shoulder bag collection, adding new models for day and evening. Launching in the original double-gusset version as well as a new elongated tote bag with a metal shoulder strap and a micro bag with a small chain, the collection highlights Italian workmanship and tailoring with clean lines and quality materials. Rounding out the offering is a range of pouches, clutches, cross-body bags and small accessories. W armani.com
Dior St Honore bag
Dior introduced the new St Honore tote for the Cruise 2020-2021 season, paying homage to its boutique at Rue Saint-Honore. Characterised by graphic, pure curves and embellished with the CD logo swivel clasp, it is crafted from box or grained leather and precious materials in blue, black, and latté shades and cords. It comes in medium or large sizes, with a removable shoulder strap that allows for versatile styling. Initially launched exclusively at its namesake boutique, the timeless tote will land on Malaysian shoes from November 2020. W dior.com
Longchamp Mailbox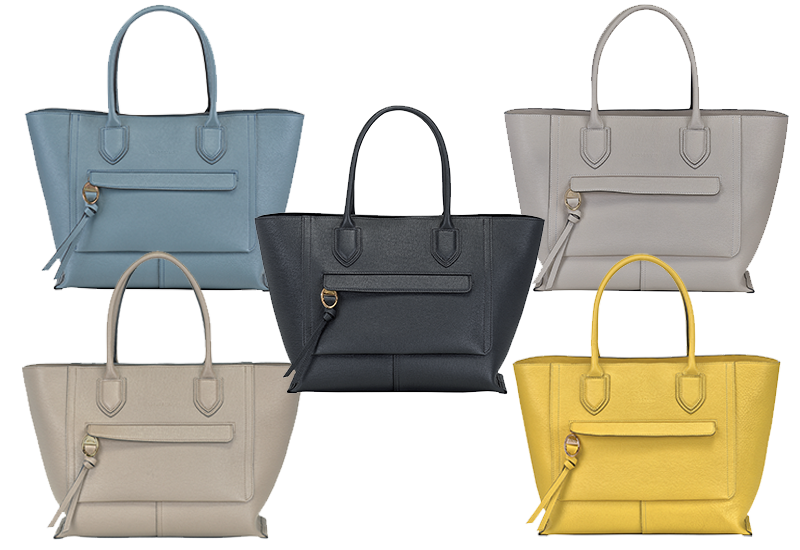 Although travel remains relatively restricted in most parts of the world, the new Longchamp Mailbox has us looking forward to jet-setting again with its poetic vision of travel. Made from grained leather, it boasts sleek lines and a structured look that alludes to mailboxes. The front pocket is designed to resemble a mail slot (for slipping love letters), with a metallic oval medallion adding a sophisticated touch to the modern bag. The Mailbox line comes in three sizes and a selection of timeless and feminine shades. W longchamp.com
See more bag collections in last month's Bag Edit here.
Photos courtesy of respective brands