The bad boy of the fashion industry, the posterchild for more-is-more maximalism, the patron saint of the 'go big or go home' code – the fashion world has dubbed Philipp Plein many things, but none can, with a straight face, describe the German designer and his eponymous brand as boring.
While Philipp Plein's collections are defined by their extravagant edginess, Swarovski bedazzled skull embroidery, and conspicuous animal prints, his notorious fashion week shows expresses this ferocious love of flash to the umpteenth degree.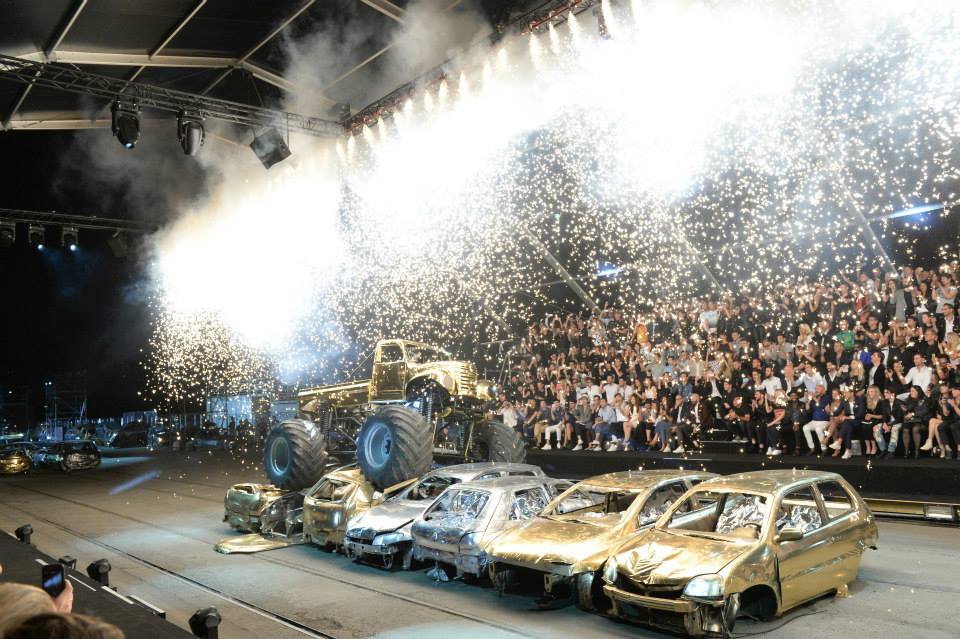 Attendees at the shows can expect to see runways featuring monster trucks, fireworks, lasers, and robots, possibly all at the same time. The Men's Fall/Winter 2015 presentation saw a staged cage fight set to a performance by Snoop Dog, while the Spring/Summer 2015 show revolved around a water arena with tuxedo-ed male models acting out a dramatic jet ski battle. A full-sized, functioning roller-coaster was built just to be a centrepiece for the Fall/Winter 2015 Women's show.
This ostentatious, unapologetic attitude towards luxury fashion is etched into the brand's very DNA, earning it a devoted following that includes celebrities like Kylie Jenner, Nicki Minaj and Megan Fox. For Plein, doing things his own way seems to have been his M.O. even before the birth of the PP brand.
The path that led Philipp Plein to the firebrand fashion name we see today was anything but an ordinary one. While studying to obtain a law degree in Germany, a desire to become financially independent of his parents led him to begin designing contemporary luxury dog beds. He eventually moved on to making furniture for humans, founding the Philipp Plein brand at the age of 21.
Using excess leather leftover from the production of his furniture, the designer started creating bags and accessories, as well as a line of military jackets decked with Swarovski crystal skulls to dress up his furniture items at trade fairs. The embellished fashion pieces became an immediate hit with customers.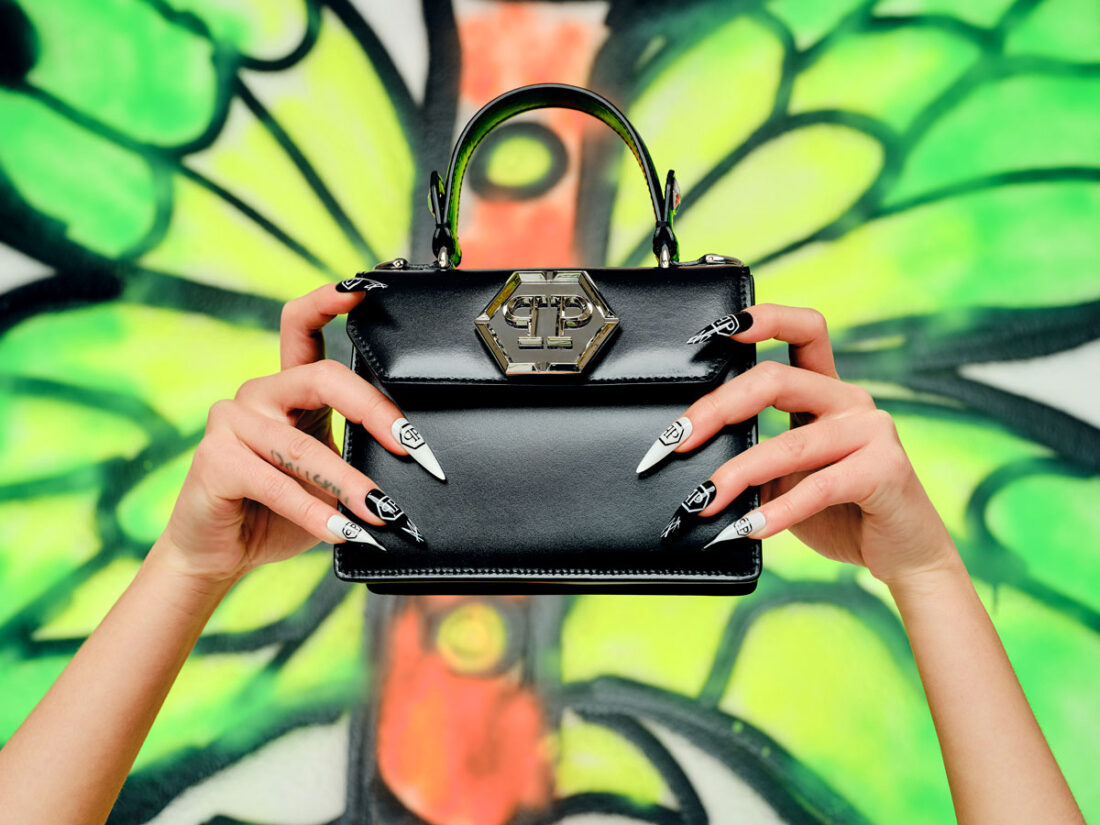 Mildly annoyed that the jackets and bags that were meant to furnish his main furniture line were instead overshadowing them, an exasperated Plein gave in and started selling the pieces.
Customers couldn't get enough. The launch of the first Philipp Plein fashion collection Rich Pirates Jacket raked in €1.5 million in sales within the first three months. By 2010, the designer was presenting his first runway show at Milan Fashion Week with retail stores steadily opening across Europe.
Today, the Philipp Plein International Group boasts over 200 retail stores and 650 employees across the globe, and it has no plans to slow down. The company continues to grow its presence in Asia, with retail locations popping up in China, Korea, Hong Kong, Thailand, Singapore, and most recently, here in Malaysia.
On top of that, Plein has his eyes set on carving out his own space in the hospitality industry and in the metaverse. The first ever Philipp Plein hotel is already slated to open this year at the Palazzo Melzi d'Eril in central Milan. In May, the designer announced a deal with Italian real estate company Gabetti to design luxury apartments, a month after launching a Web 3.0 crypto concept store in London and an online NFT trading platform.
PP's success and rapid expansion over the decade has been a tough, crystal studded pill for the established fashion elite to swallow. Loud, brazen, and unflinching in the face of being labelled gauche or garish, the industry's enfant terrible is everything the fashion set opposes. Plein, however, doesn't seem concerned with their approval – a trait that makes his brand all the more appealing to its ever-expanding global fanbase.
This month, Philipp Plein's first Malaysian flagship boutique opened its doors at The Starhill, Kuala Lumpur. Ready-to-wear pieces, bags, sneakers and belts from the Men's and Women's Spring/Summer 2022 collection bedeck its 150 square metre space with bright jungle patterns, glittering studs and PP pentagon logos. 
Near its entrance, a larger-than-life crystal skull shimmers enticingly at passersby, making a compelling case to even the most inhibited, straight-laced among us: a little bit of bling never hurt anyone.