The new Bentayga isn't trying to redefine itself. This 2021 model basically brings in a host of design and feature changes to strengthen its position at the pedestal.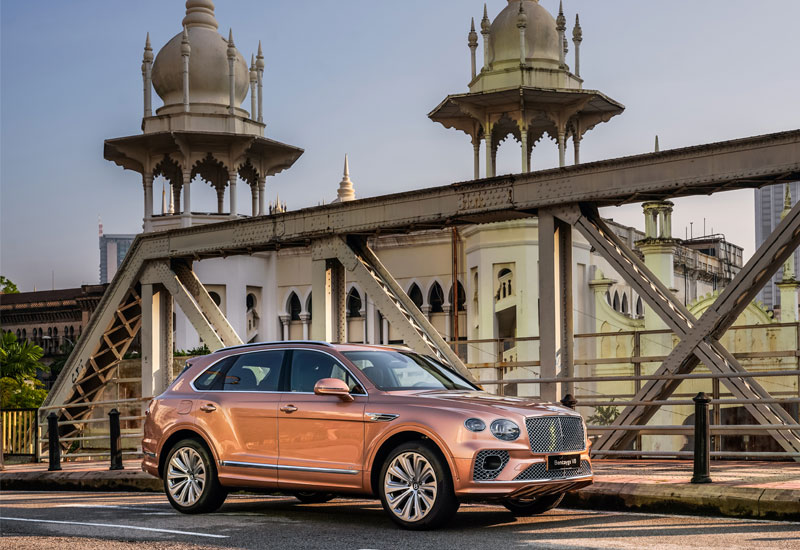 Sitting confidently on the spotless tiled floors of Bentley Kuala Lumpur was the brand new Bentayga. Clad in a contemporary metallic shade of Rose Gold with some brisk chrome bits, the SUV, which most of the world refers to as 'the best SUV' appeared glorious.
The soft morning light, perfectly highlighted the SUV's muscular physique, sleek flowing lines and silver-painted 22" multi-spoke Mulliner wheels that lifts it off the ground. The extraordinary Bentley persona is evident as usual.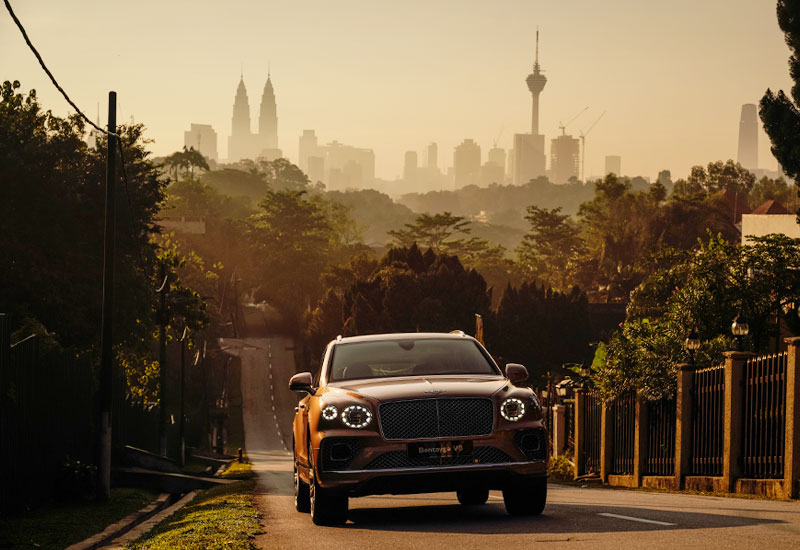 The new Bentayga isn't trying to redefine itself. Bentley had already made a brilliant performance SUV when it was first introduced in 2016. This 2021 model basically brings in a host of design and feature changes to strengthen its position at the pedestal. And one thing for sure, the folks at Crewe know damn well how to make subtle improvements – in fact most won't be able to differentiate the previous generation and this until bluntly pointed out.
And if you will, allow me to show you around the new Bentayga.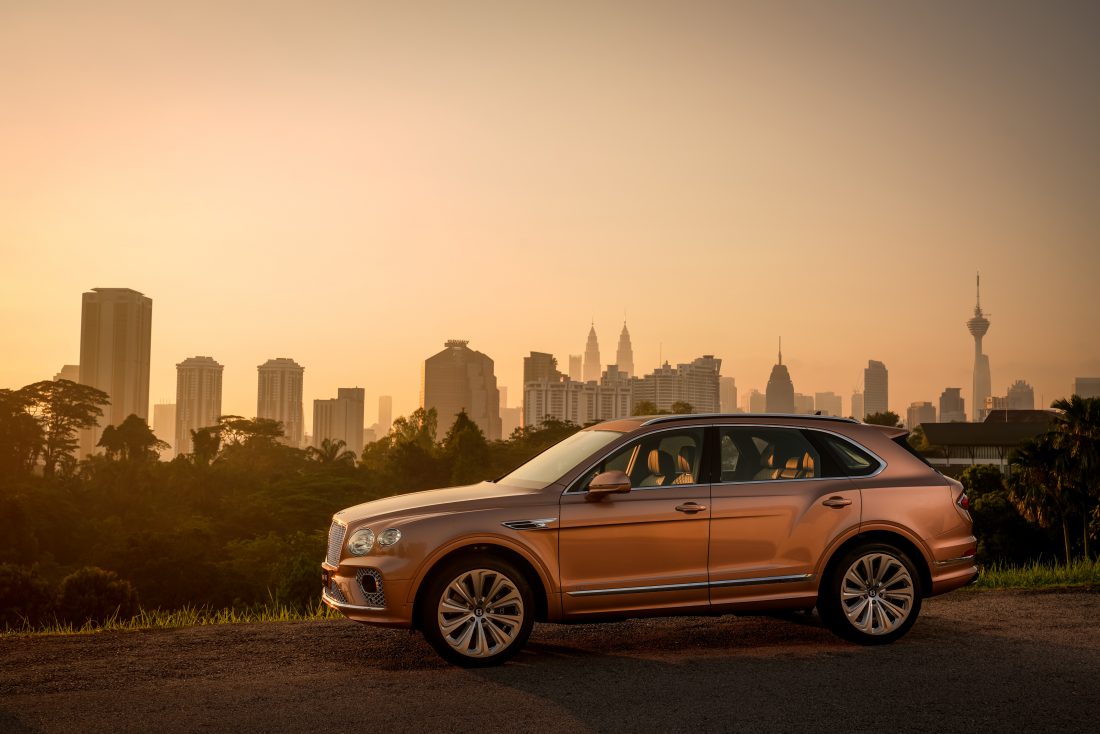 Visually from the front, the second most obvious change are its new elliptical cut-crystal matrix headlamps. They are jewel-like and absolutely drool worthy. What may take a little effort to notice are its new more upright front bonnet, grille and bumper design which now gives it a more sanguine appeal.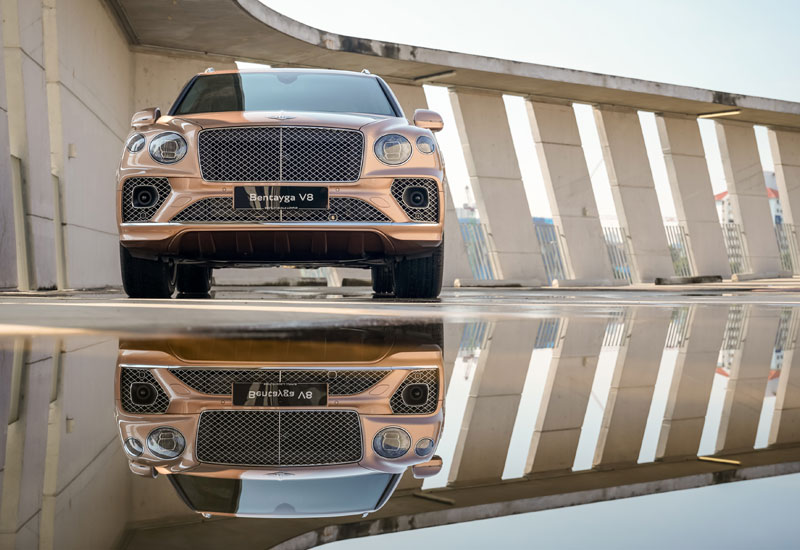 Move along towards the front doors and you'll notice a new and longer 'B' wing went sitting just above its iconic power line which runs all the way to the rear, and over its muscular wheel-arch. Touché.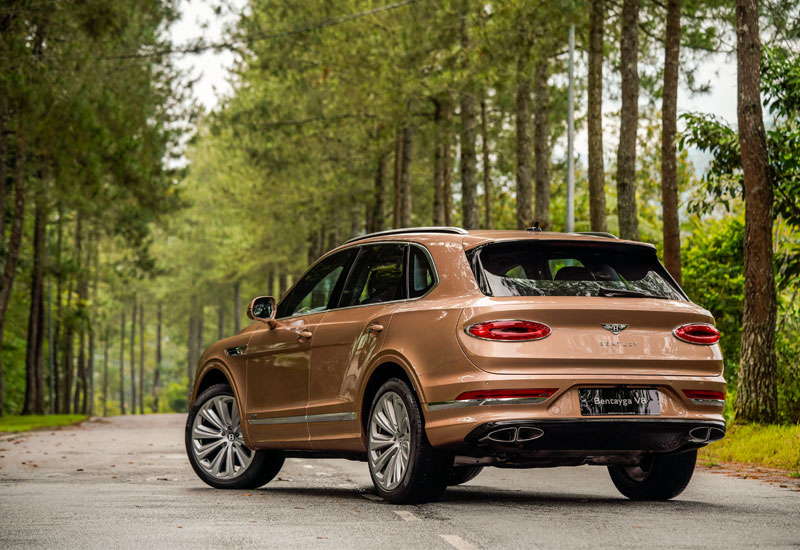 Now as you reach the rear of the new Bentayga, you'll meet its most obvious design update – the rear tailgate which now houses new elliptical tail lamps, the Bentley badge and ever so elegant 'BENTLEY' script. I must say, I was on the fence with this new rear design. Were the craftsmen at Crewe seeing something we weren't?
Perhaps they were because I'm beginning to like it – especially right smack from the rear centre, when you're following it from behind but the panel gaps that go around the new clamshell-style rear still peeves.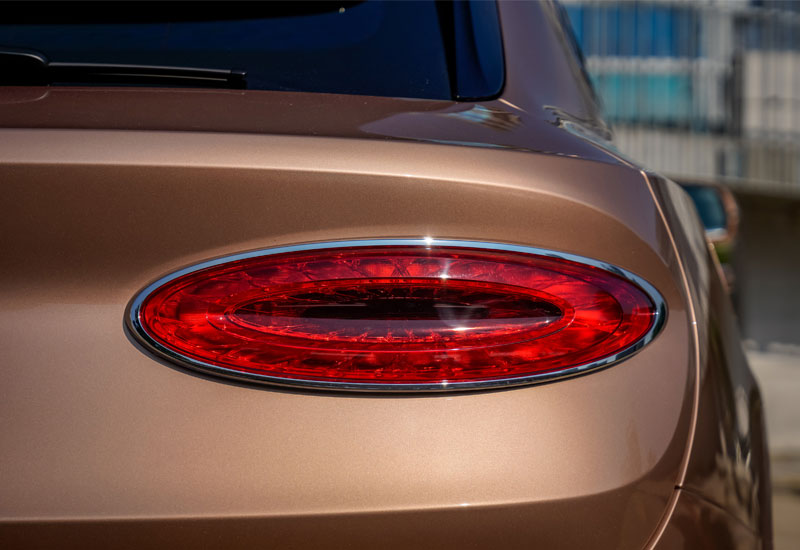 Let's just say progressive isn't always perfect, and credit where its due, the new Bentayga's clamshell rear is unlike any other SUVs. Just imagine it being parked right beside a Continental GT which first carried this clamshell rear amongst family.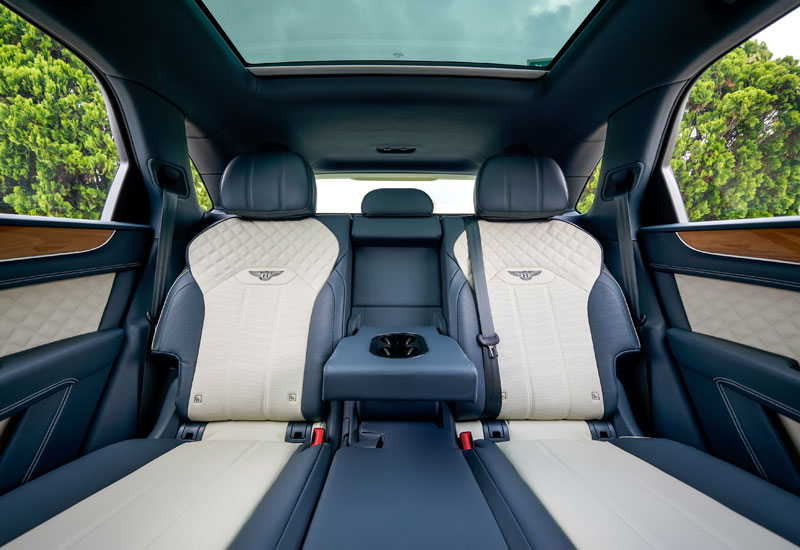 As we get inside the new Bentayga, it's easy to tell that Bentley's craftsmen are obsessed with their attention to detail. Again, a lot of subtle design changes and useful technological additions are apparent in here.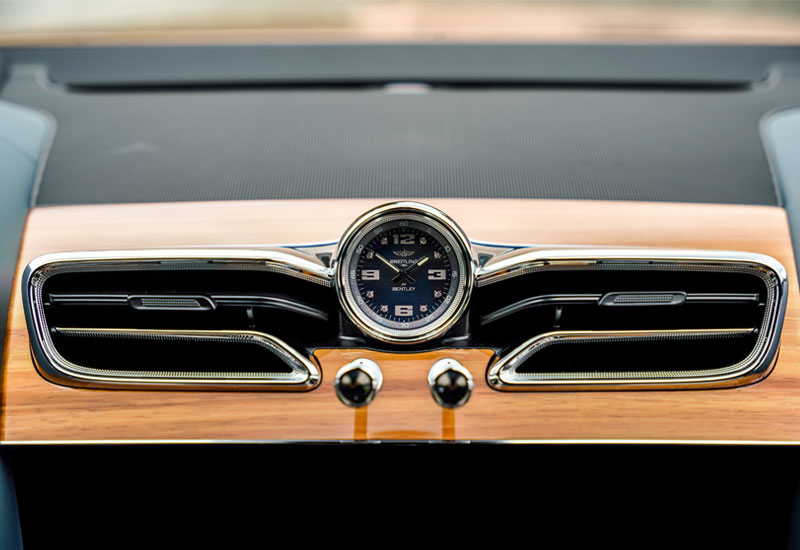 I immediately noticed the new digital Driver's information panel and infotainment system – but before I could dive into it, my attention was completely sapped away by the stunning Breitling Clock, that sat elegantly above the dashboard, complete with diamonds atop its dark mother of pearl face. Sure, fancy digital screens and wireless Apple CarPlay is cool but not as much as this statement piece. When's the last time you stumbled upon a car with a properly-made clock sitting on its dashboard? That's right. Never. It's also worth noting that Bentley and Breitling have the longest automotive-watchmaker working relationship in the entire history. Seventeen years to be exact.
Everything else is Bentley through and through.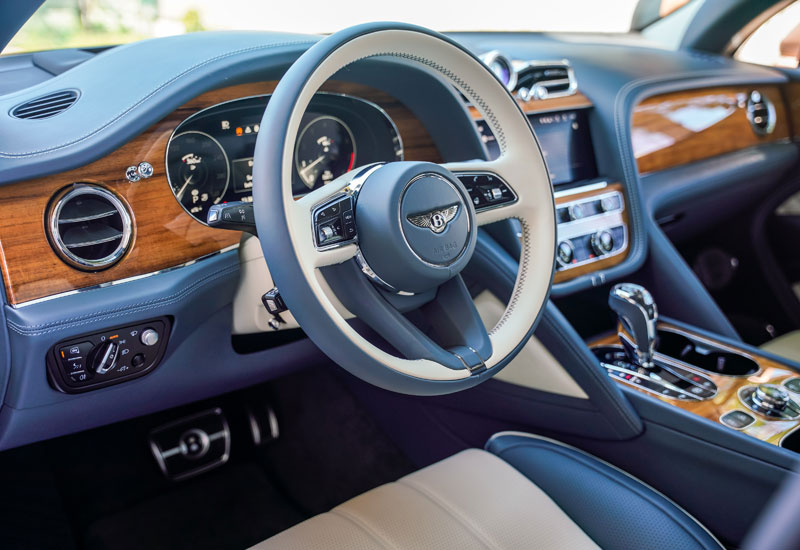 From never-ending choices of the finest leathers and wood veneers all put together by hand, and stitched to perfection – It's difficult to not bask in such atmosphere. I have been fortunate to experience quite a number of Bentley's and visit the factory in Crewe, UK, but every single time I get time with a Bentley, I cannot help but close my eyes and soak in its flawless craftsmanship.
From the aroma that oozes out of its fresh leathers to the soft supple touch when my hands meet the steering wheel – every grain of thread is felt by my fingers as I run it through the diamond quilted seats, the woodiness from veneers make it feel like home.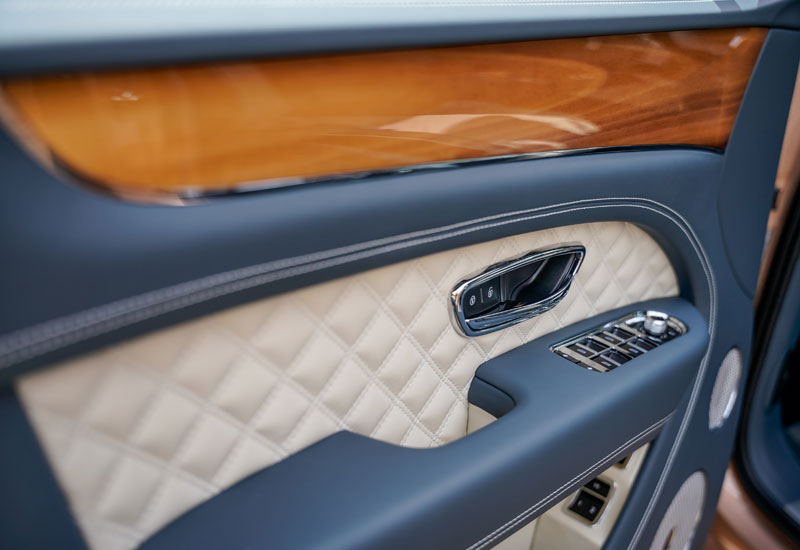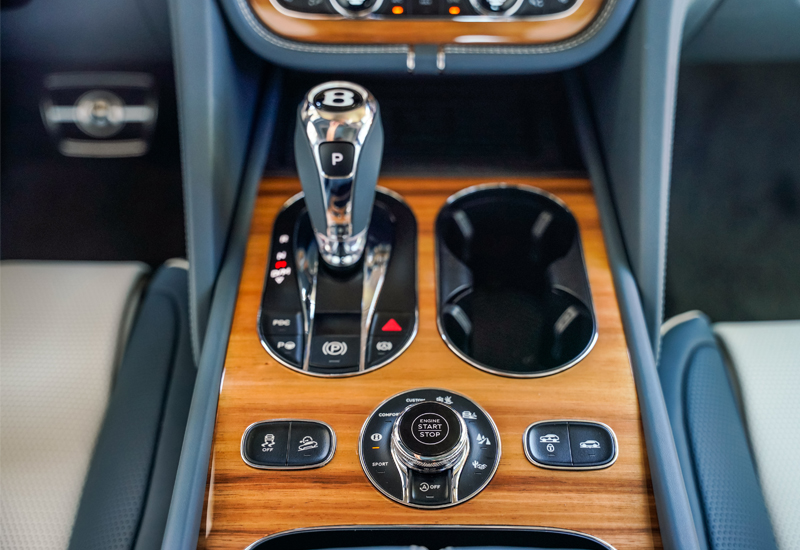 And usually at this point, there'd be only one other thing on my mind. The eagerness to tickle the beast lying under the hood and bring all 550 PS, 770 Nm of torque embedded in its 4.0-litre to life. With peak torque coming in under 2000 rpm – this 2 and a half tonne SUV is absolutely ready to go. We're talking 0-100 in 4.5 seconds, and a top speed of 290km/h delivered smoothly through its 8-speed transmission.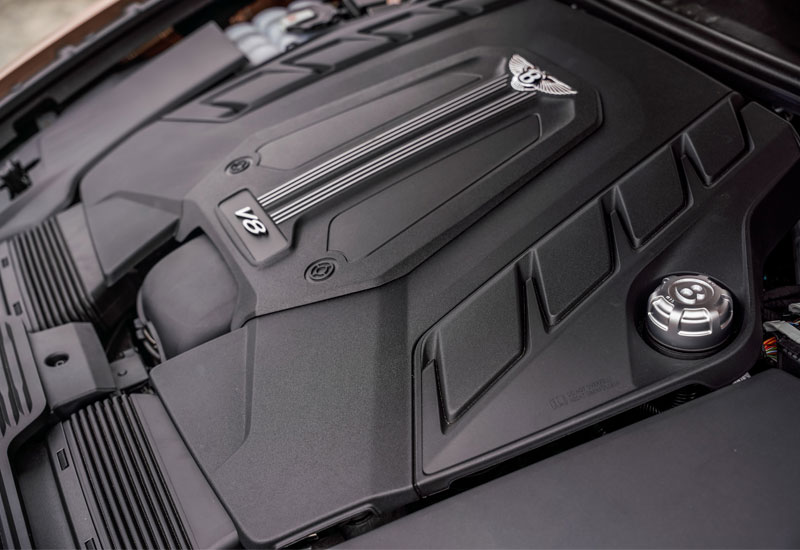 It's interesting though. Bentley used to launch their models (Continental GT, Flying Spur and Bentayga) starting with top of the line W12 engine first, before equipping the range with a V8. But that has changed with the new Bentayga. It seems that Bentley is reserving its W12 for special models, possibly the 'Speed' variant. And if so, all previous generation off-the-mill Bentaygas that came with W12 engines could be somewhat special.
Now, the Bentayga comes with a lot of grit, and I simply can't finish this story without telling you about its technological advancements and aids for the driver and passengers. It's just so well equipped you'd find it tough trying to fathom. From the 'Bentley Dynamic Ride' system which impressively eliminates all body roll in an SUV to Adaptive Air Suspension which allows swapping between driver engagement to floaty-cushy comforts for long distance journey, and even Night Vision, rest assured there's not a single feature you'd miss from competition.
Right now, you're probably convinced that this is probably the best SUV in the world.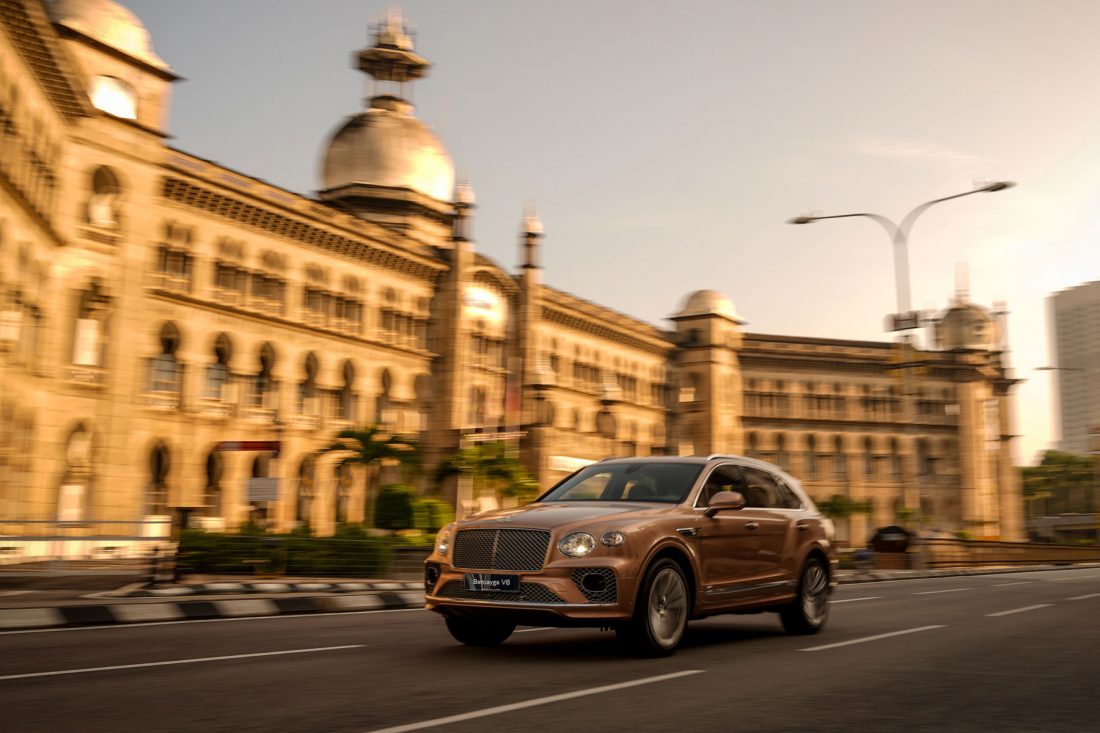 When it comes to impeccably balancing luxury and performance, what's a worthy contender? In Malaysia at least, we'd hear people compare it with the Rolls-Royce Cullinan – whilst in the realm of luxury, I personally believe that the Cullinan does hit a higher spot, but it lacks the driving fun you'd get with the Bentayga, and not to mention it's double the cost.
Some of you are thinking, what about the Range Rover Velar? Forget it guys, that's the template SUV. Almost how the Vellfire is to MPVs. And it is absolutely boring.
What then does the Bentayga compete with? Every great player has a rival… Cheong Wei had Lin Dan right?
Well there is one worthy rival. And while it's taking some time to reach our shores due to the pandemic and other business challenges, the Aston Martin DBX is already in the rear-view mirror of the established Bentley Bentayga. While the DBX has yet to prove itself, the world's best SUV, at least to me, will continue to hail from Crewe, Britain.