It's the epitome of everything we've seen so far from all things Lover­-related.
Swifties, you're finally getting the Lover merch you've been waiting for. Taylor Swift has officially launched her fashion line in collaboration with Stella McCartney following her YouTube announcement on Thursday.
Real fans would probably have guessed something was in the works after the pop singer wore a Stella McCartney gown to the BAFTA afterparty in February and then name-dropped the designer in one of the songs in her Lover album (brownie points for guessing which one!).
The rumours were pretty much confirmed in Taylor's interview with Vogue, where she said, "When I started spending more time in London, Stella and I would go on walks, have cocktails, and talk about life. So when it came time to write this album, I name checked her in one of my songs, and when I played her the album, I said, 'Should we do something?'"
As her long-time friend, Stella's reply was a no-brainer: "When Taylor asked me, or even thought to come and do this with me, what I love is how we really complement each other in what we generate creatively together."
Now the collection is here, and it's the epitome of everything we've seen so far from all things Lover­-related. Think tie-dyed tees, sweaters, airbrushed jackets, totes and a reusable water bottle – all in whimsical rainbow pastel hues. You'll also notice song lyrics, album covers and images of Taylor's cat, Benjamin Button, emblazoned across the designs.
And of course, the collection adheres to the British's designer's sustainability standards, which means all jerseys are made using organic cotton and no fur or leather products are used.
See the gallery below for a look at the collection.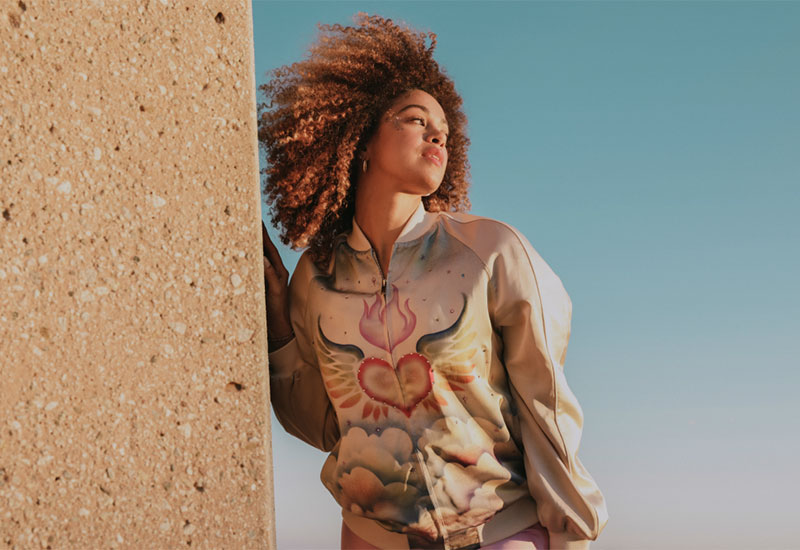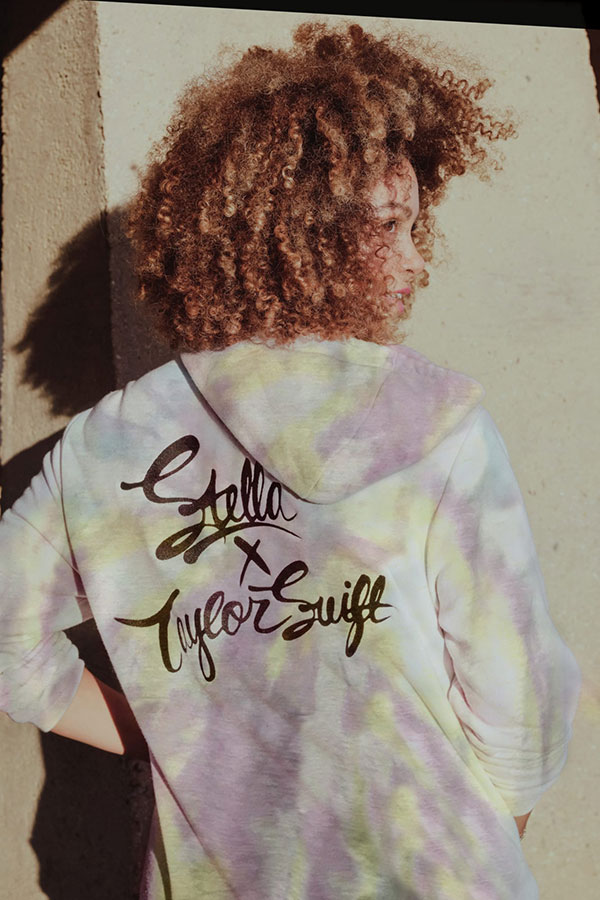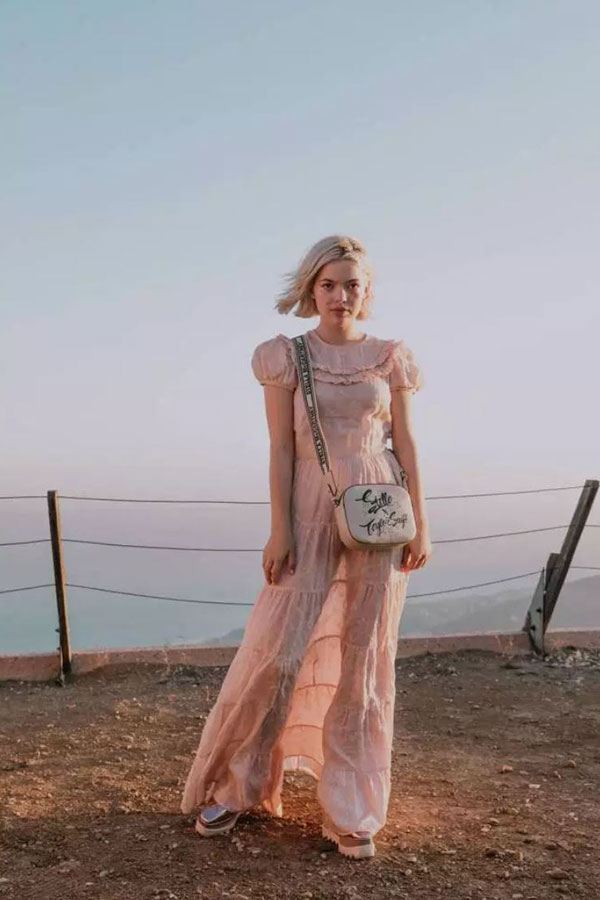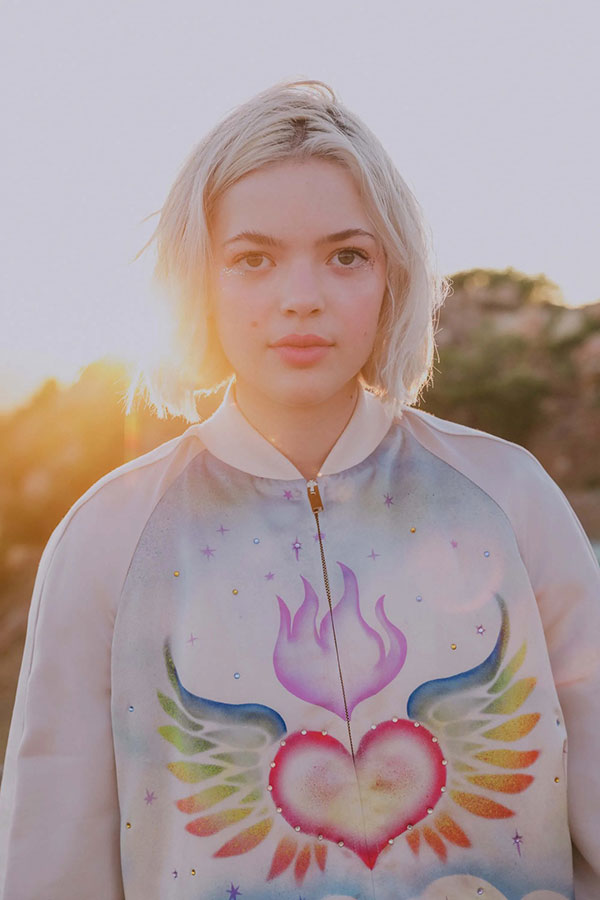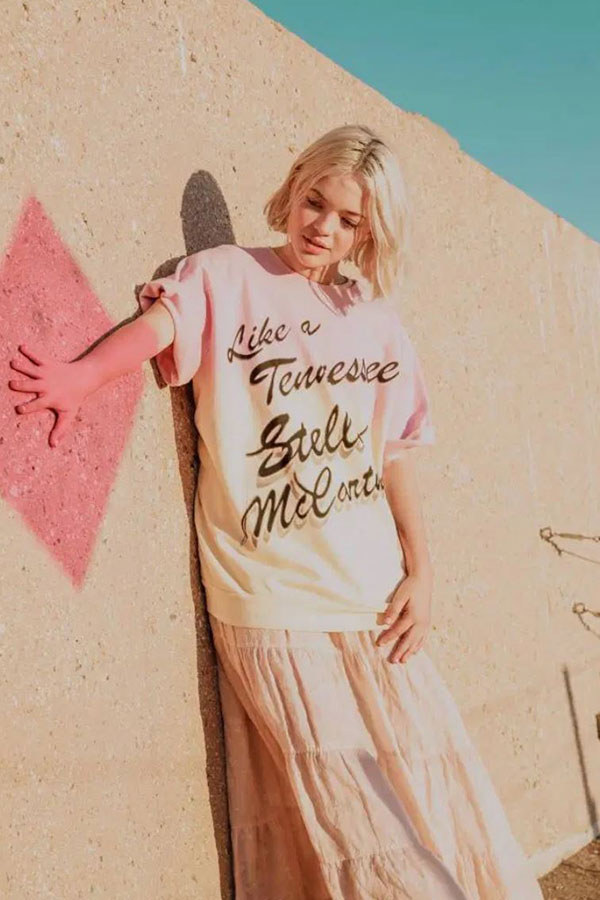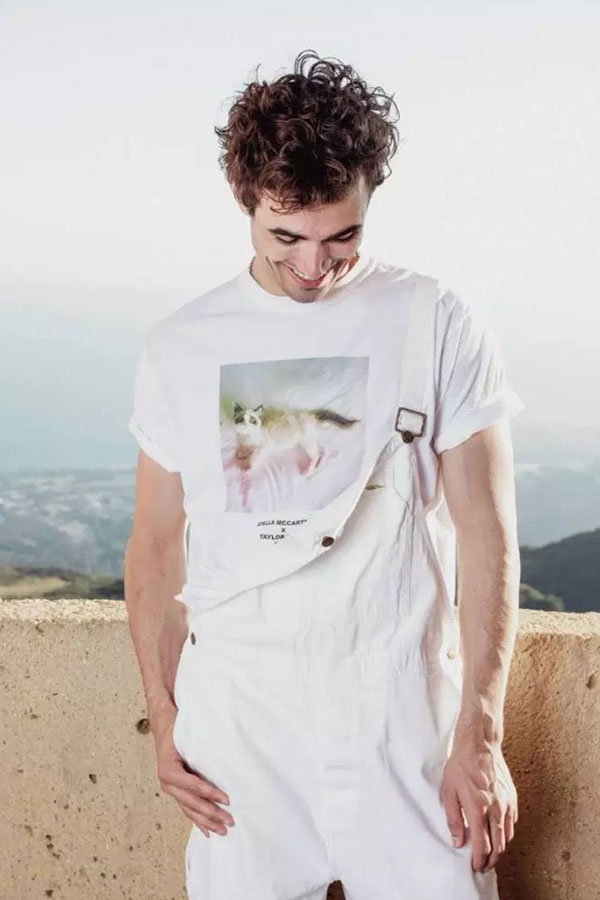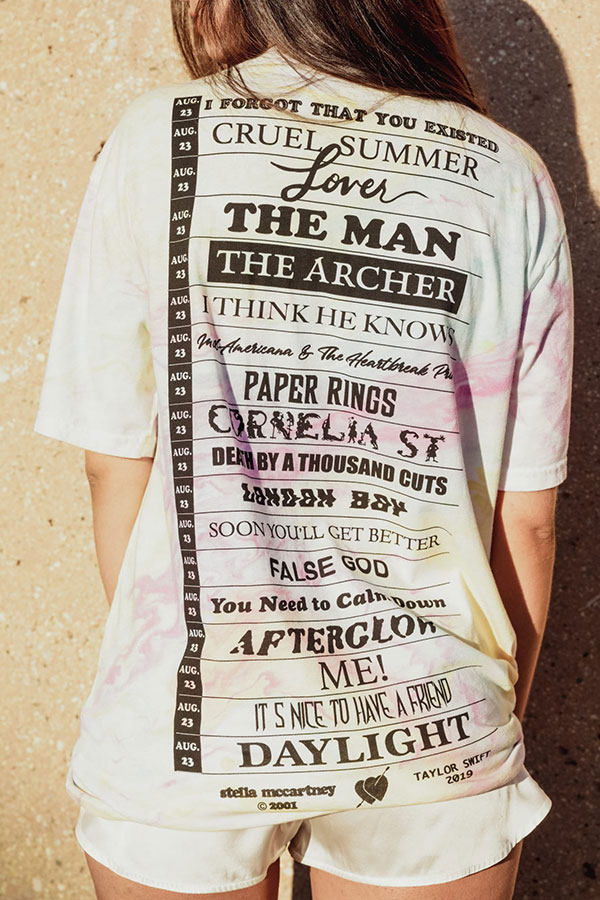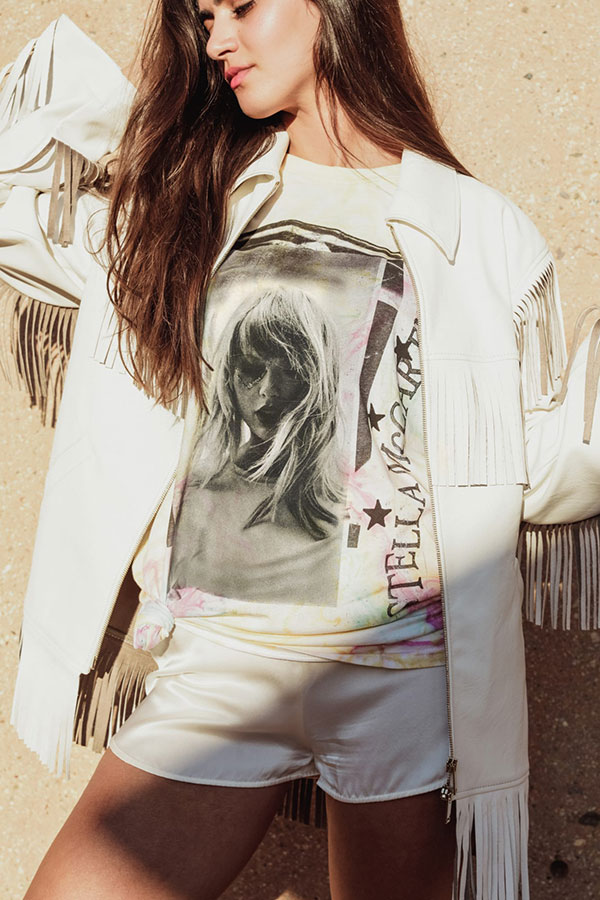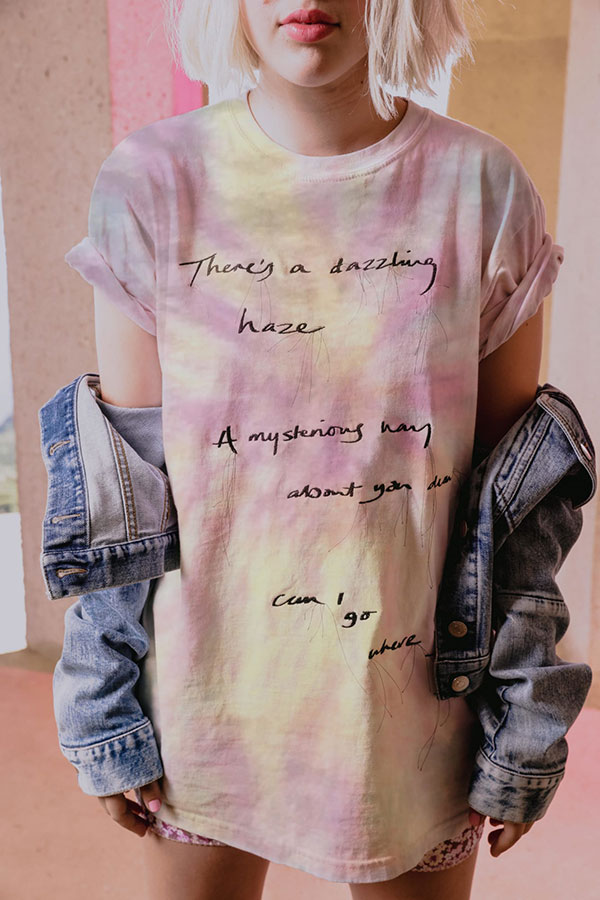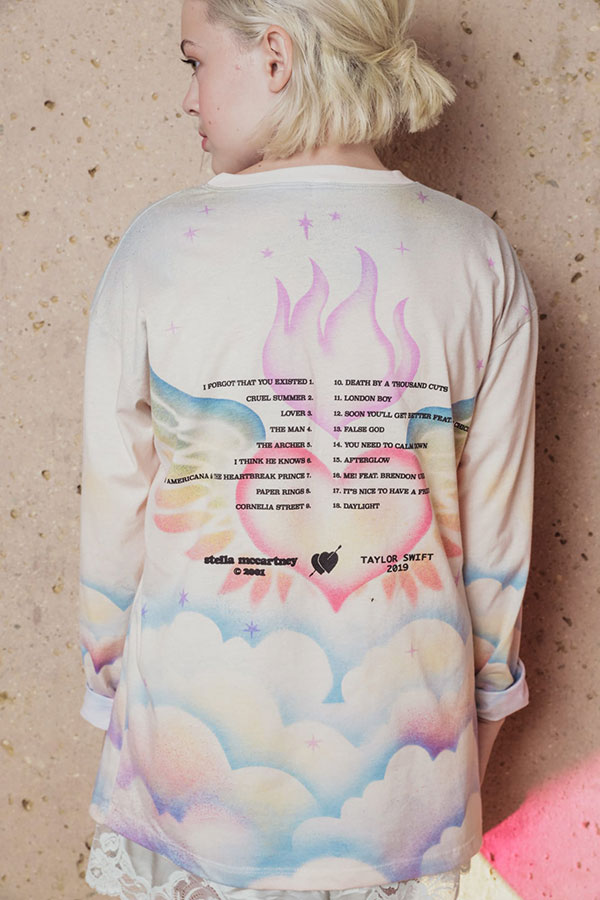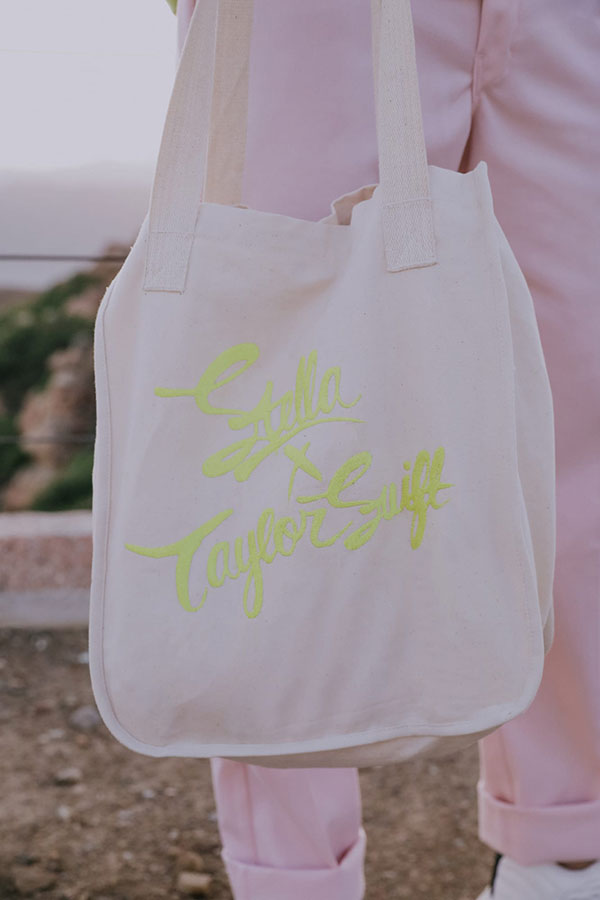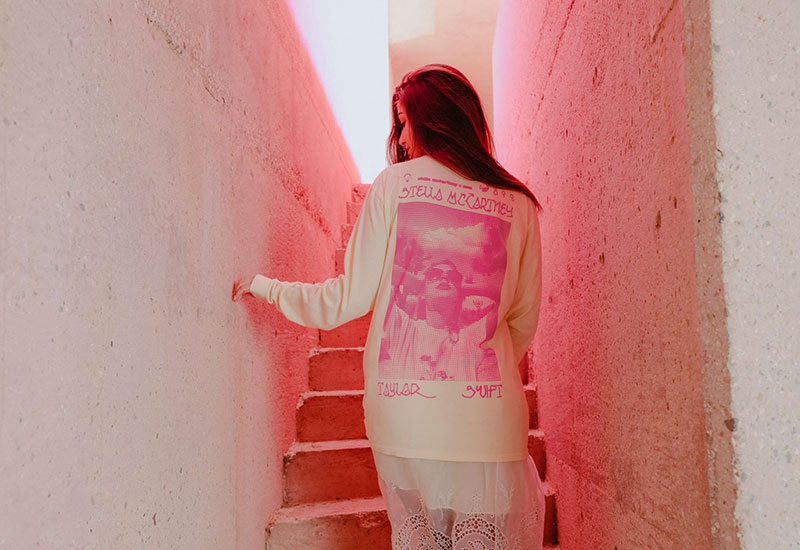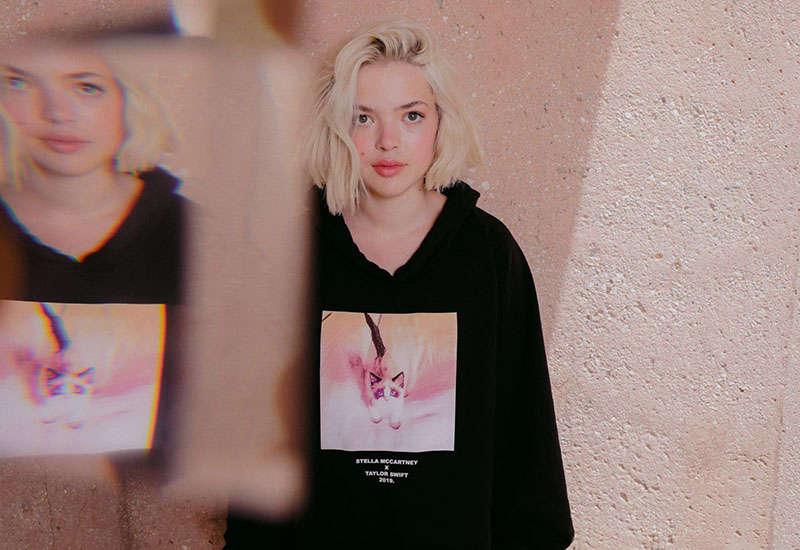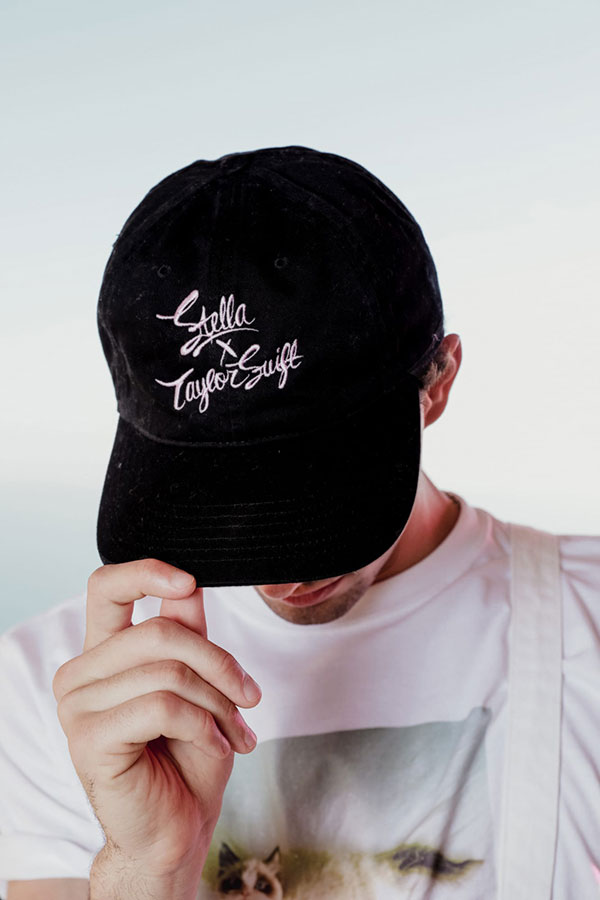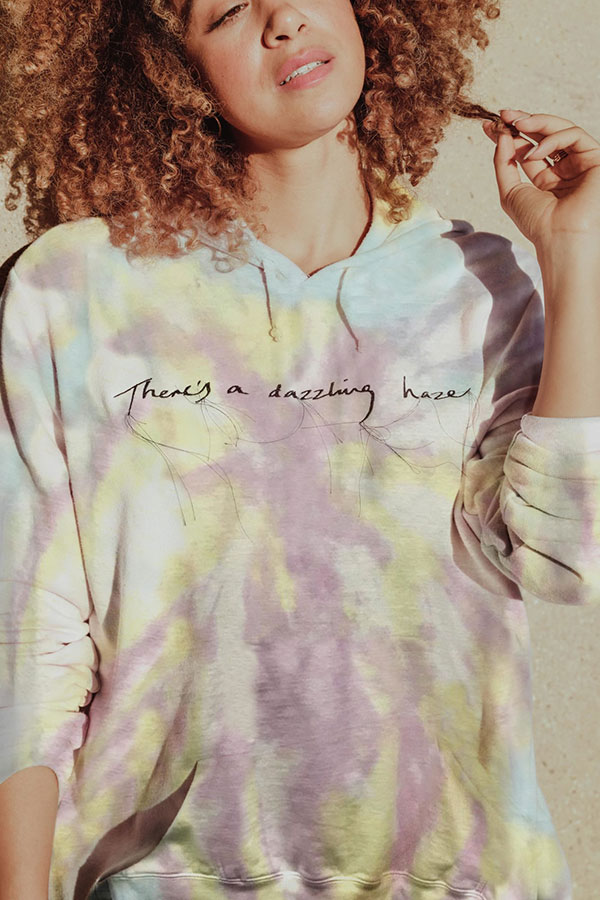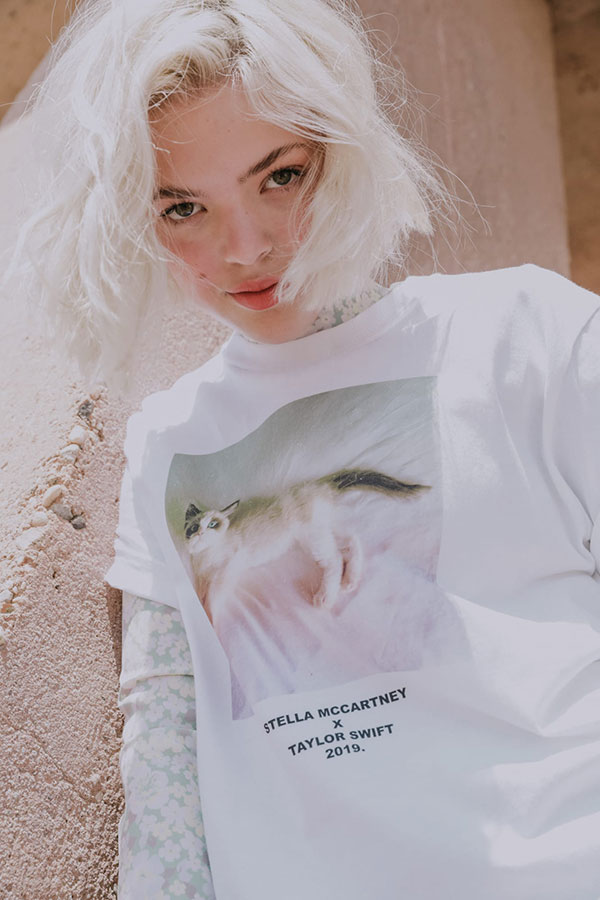 (swipe left for more)
The pair also collaborated on two limited-edition Stella McCartney pieces: a bomber jacket made from sustainable viscose, featuring an airbrushed heart and glass rhinestone embellishments ($1,995); and a logo handbag made from oyster-hued Eco Alter-Nappa leather ($795). Both items are available exclusively on stellamccartney.com starting August 22.
Shop the Taylor Swift X Stella McCartney collection on the official online store here.