Think of omakase and it's quite unlikely InterContinental Kuala Lumpur will be the first name that springs to mind. Tatsu Japanese Cuisine located on the 1st floor of the hotel is a highly underrated spot for some of the best omakase on offer in Kuala Lumpur. 
An omakase course should never be rushed and that's part of the allure of dining at Tatsu. With its discreet and serene interiors, this is easily a place where you can spend a luxuriously languid lunch or dinner. On a recent visit, we had the opportunity to savour the omakase menu featuring seasonal ingredients freshly flown in from Tokyo's Tsukiji Market.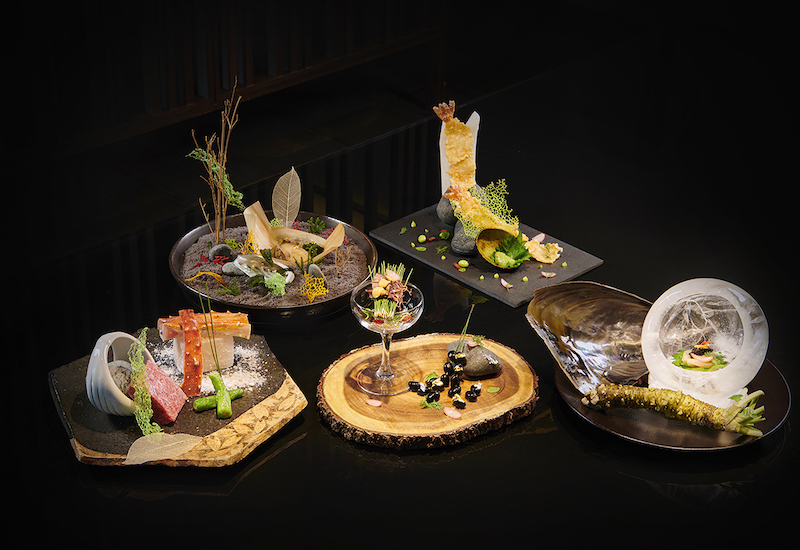 Helmed by the masterly skilful Chef Tommy Kuan, we knew we were in safe hands. Chef Kuan comes with over two decades of culinary experience and is well-known for his skilled preparation of sashimi and his unique take on seafood dishes. Chef Kuan, who kindly took the time to explain the ingredients of each dish, is certainly passionate about each of his unique creations and it shows in the presentation of each dish.
The omakase menu changes depending on the seasonal ingredients available. This time around, the menu is delightfully simple with a few refreshing twists. Starting off with an appetiser plate of the freshest nama ohtoro and nama botan ebi and savoury crispy seaweed starter topped with caviar.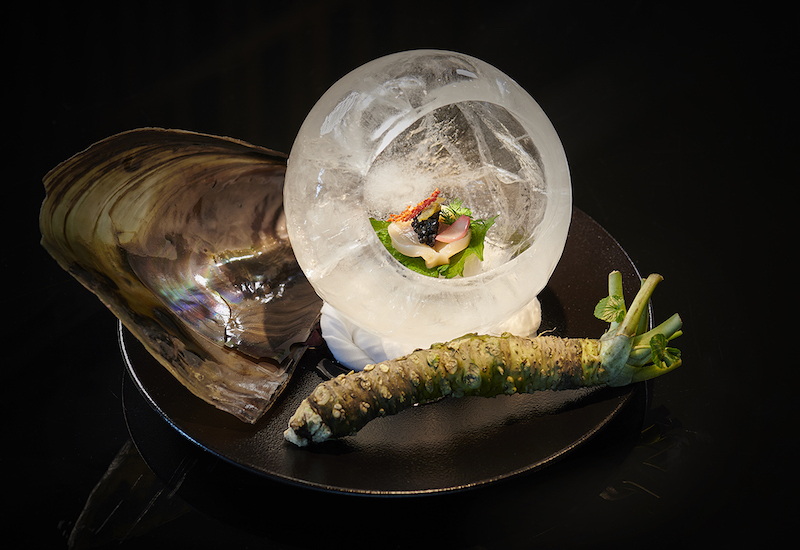 Next up, the seasonal fish with kuro awabi clear soup looks deceptively simple but offers a burst of flavours from the sea. The Australian lobster uni angkake is a great example of Chef Kuan's skills in elevating the flavours of a dish by using minimal and the simplest of ingredients. The highlight is the main course, a somewhat different offering than most omakase menus in town. The Miyazaki A5 wagyu, the highest-quality grading of beef known to man, is remarkably tender and even the asparagus is delightfully slathered in rich flavours. 
Dessert is kept simple with melt-in-your-mouth muskmelon and traditional Japanese sweets, making a satisfying end to a delightful and memorable meal.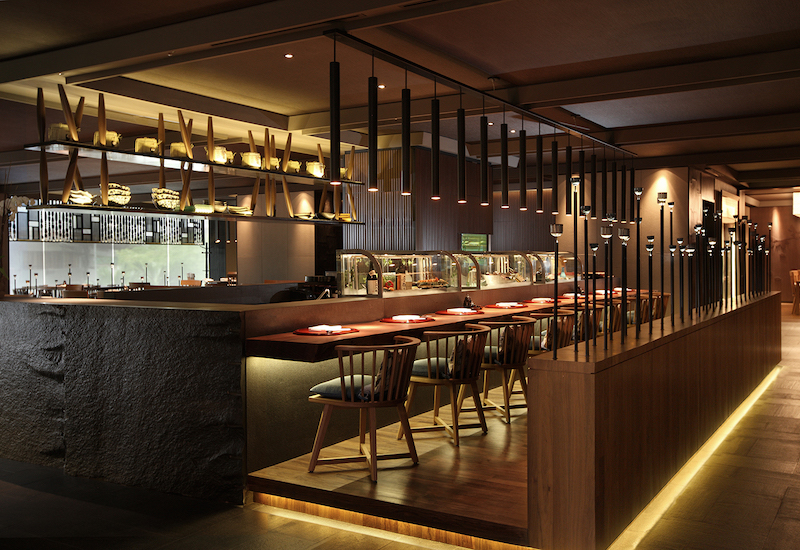 Tatsu Japanese Cuisine may well be one of the spots where you can escape the usual dining crowds for a satisfying and peaceful omakase experience. However, we think it's best to book a table before word gets out. 
For more information or to make a reservation, click here.