Hidden away in a small village begetting its name on the East Coast of Peninsular Malaysia, the resort affords a mirror to the timeless local heritage through and through.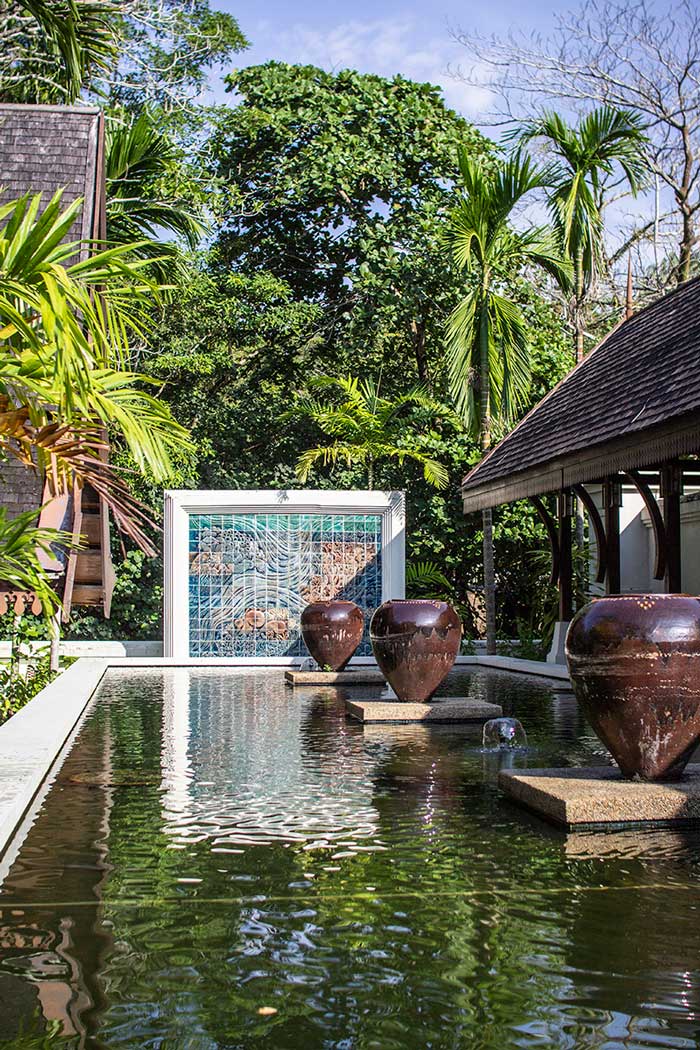 When it comes to local getaways, the destinations that come quickest to mind are often islands like Pangkor and Langkawi; bustling towns like Penang, Malacca and Johor; or hilly terrains like Cameron Highlands. Here's where Tanjong Jara Resort offers a breath of fresh air – whilst being deeply rooted in tradition.
Hidden away in a small village begetting its name on the East Coast of Peninsular Malaysia, the resort affords a mirror to the timeless local heritage through and through.
From the moment you pass its welcome signage, your eyes will meet strategic architecture reflecting the refinement of 17th century Malay palaces. The hitting of the gong upon your arrival, the refreshments provided at the reception, and the attire of the resort's staff are all just foretastes of the authentic experiences you'll receive during your stay.
It's 'unmistakably Malay' as its tagline suggests, complemented by the pristine beauty of its private, crescent-shaped beach facing the South China Sea, as well as lush coastline greens.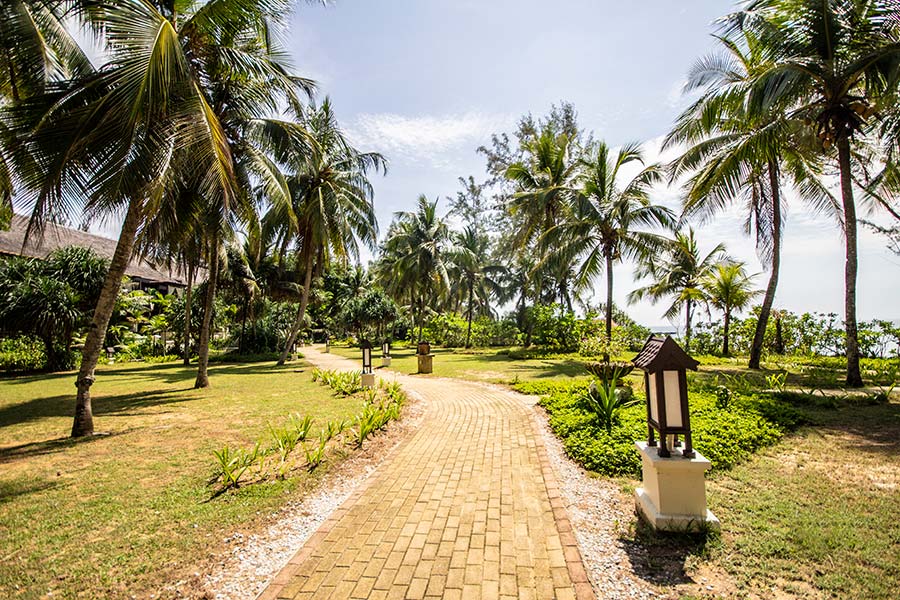 Surrounded by nature
Accommodation options include garden view and sea view rooms, as well as semi-detached chalets facing the beach or sea. The Serambi Room made our temporary crib, taking up the ground floor of a double storey unit overlooking the resort's expansive landscape.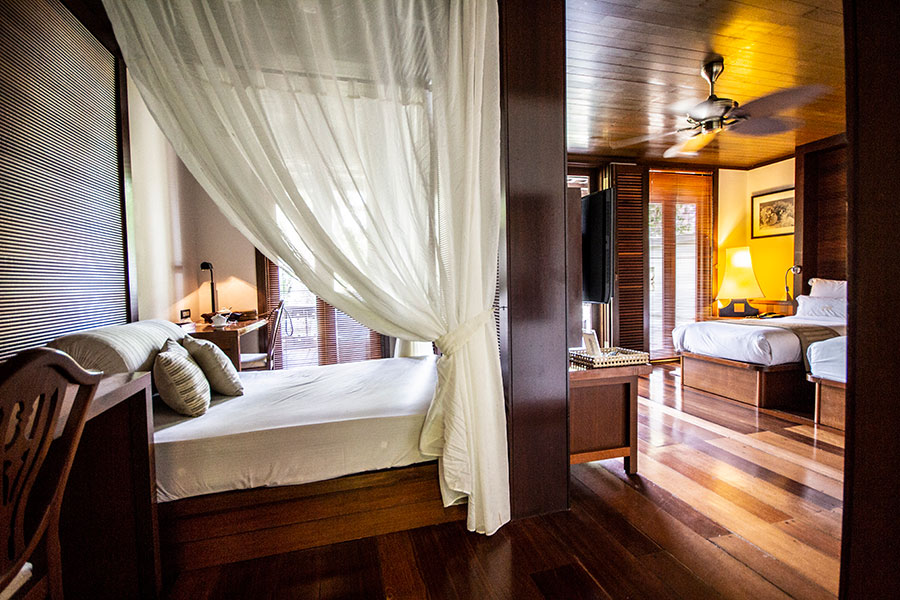 (swipe left to see more photos)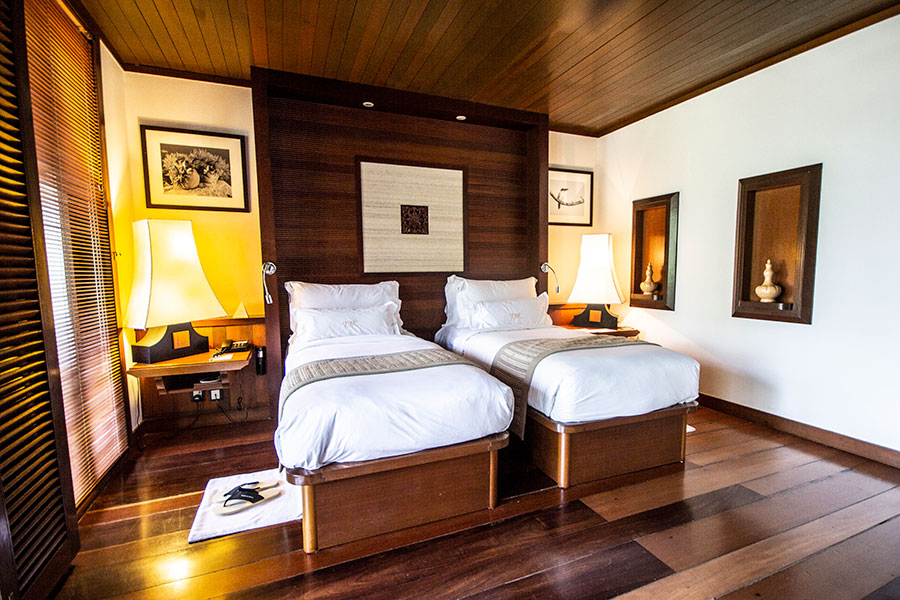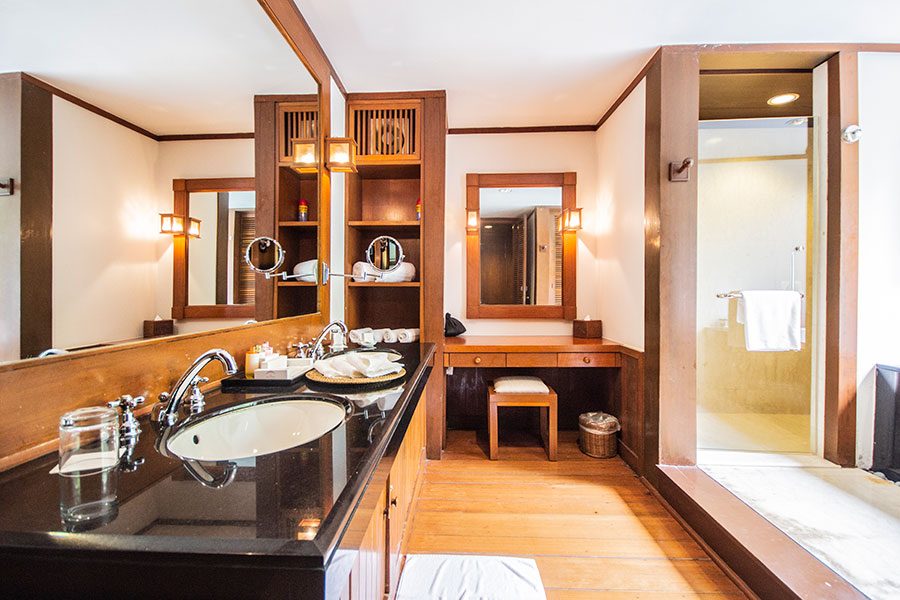 Made mostly out of local timber, our room provided the look and feel of a traditional kampung home, albeit with the comfort and cosiness of a true 5-star establishment. The bathroom, on the other hand, offers more modern fixtures, including an oversized tub, separate shower area and two vanity units – plenty of room for a couple's stay. There's also a spacious verandah out front to soak in the views or simply to enjoy a read.
But why confine yourself to the room when there's so many places around the resort to tickle your fancy?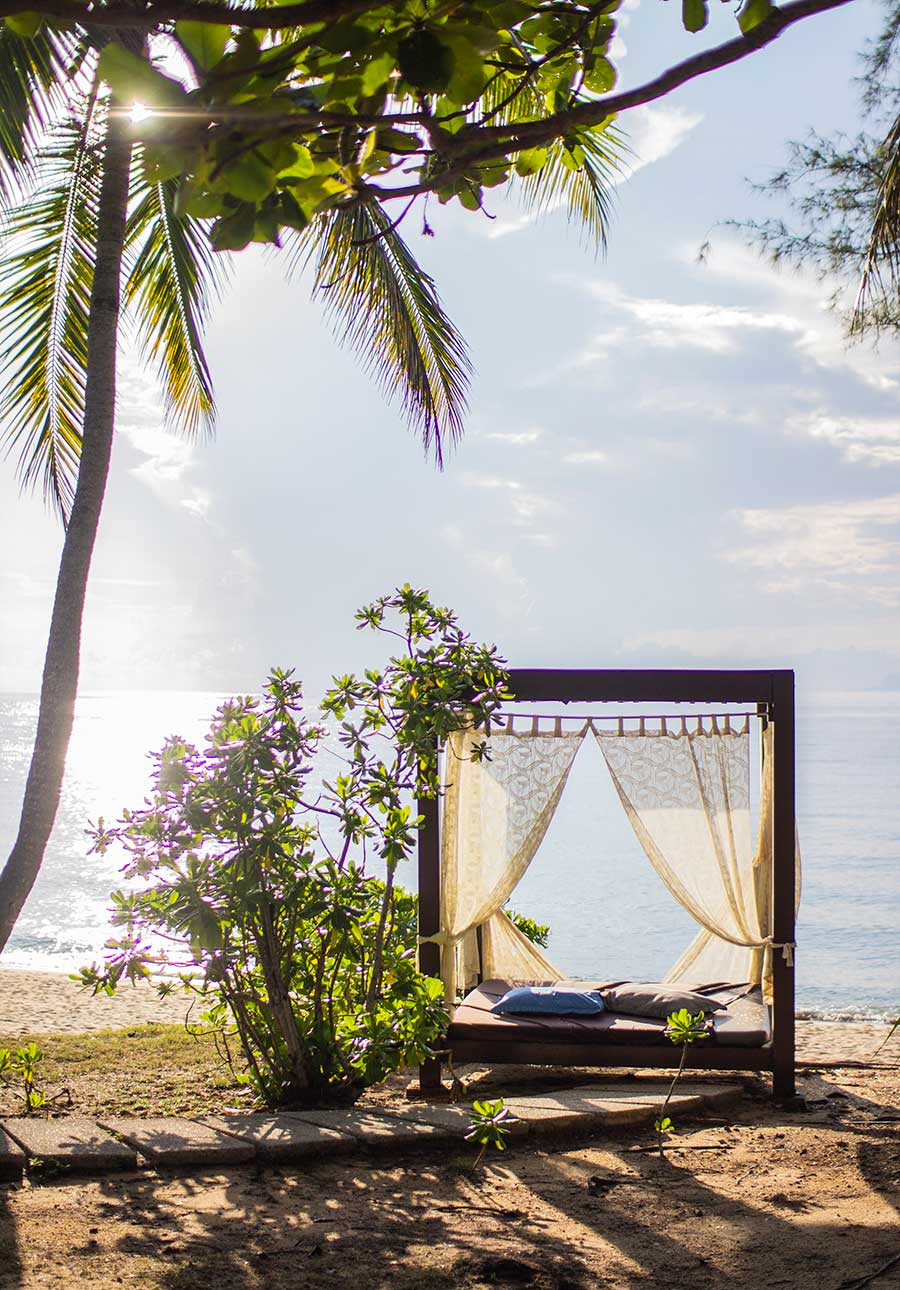 One of our personal favourite spots is the beachfront gazebos, spaced far enough from each other to enjoy your own privacy. Read, nap, watch the waves ebb and flow as the breeze licks your skin – serenity.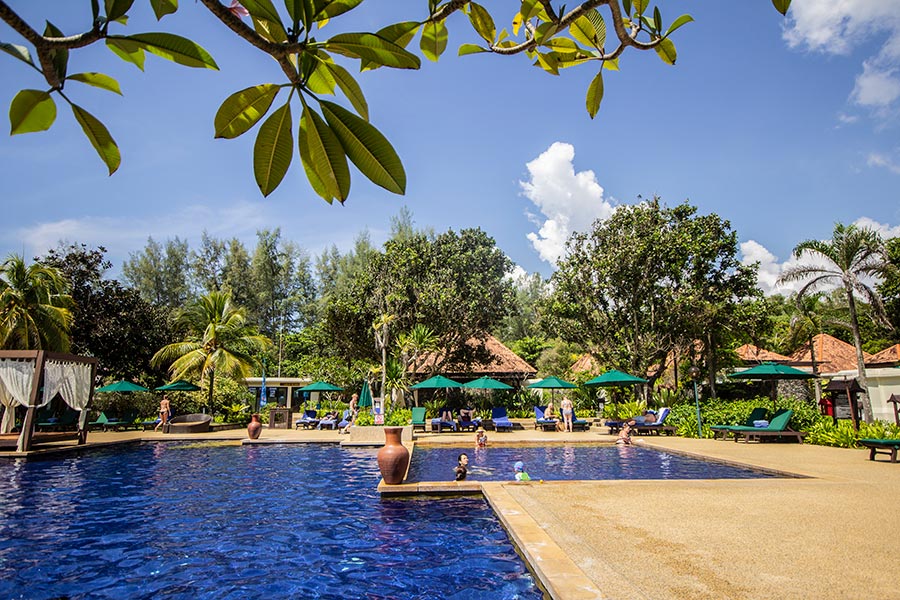 For those who like to keep active, there are two swimming pools to alternate between, situated at opposite ends of the vicinity.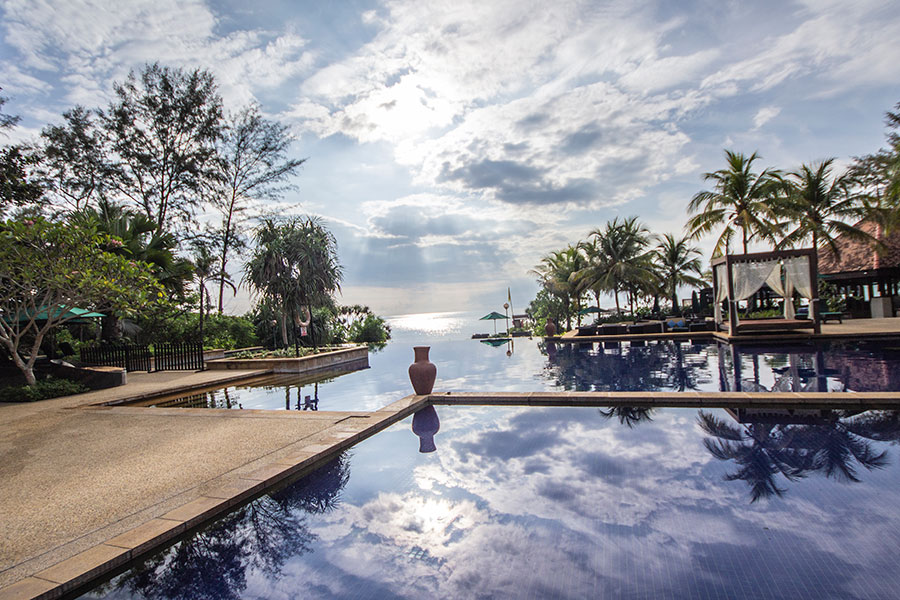 The larger of the two is a family-friendly infinity pool offering panoramic views of the sea (especially during sunset)…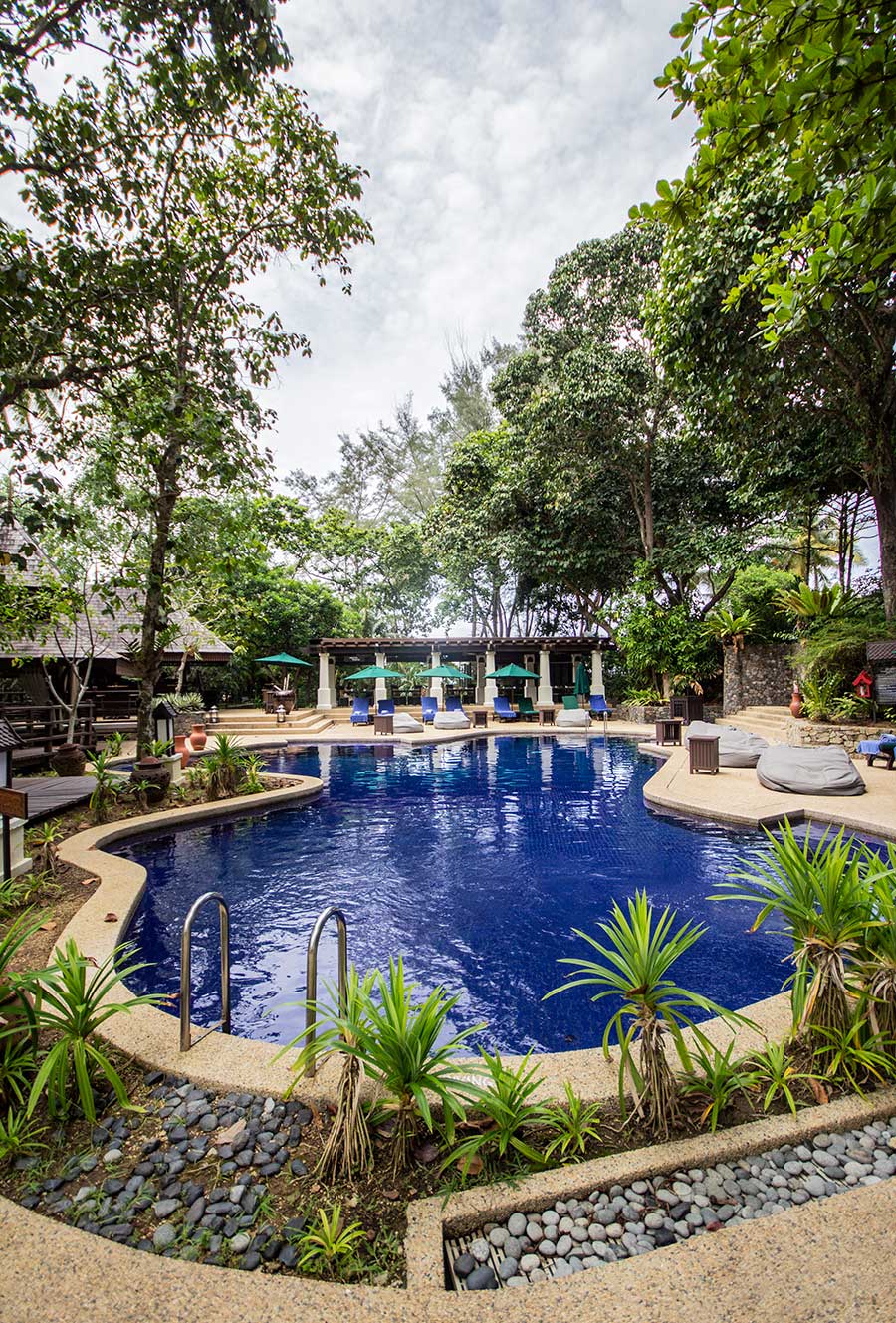 …while the other is a more discreet, adults-only pool with a bar nearby from which you can order salads and drinks. Alternatively, gym-goers and body-builders can keep up with their fitness goals at the well-equipped gym.
(swipe left to see the amenities)
Steeped in tradition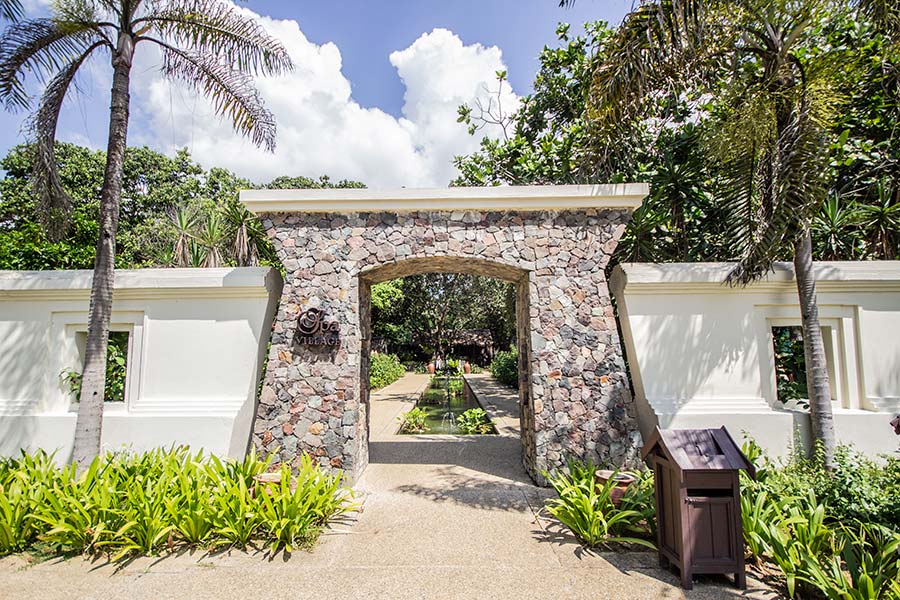 The foundation of the resort is based on the Malay concept of 'Sucimurni', which focuses on the purity of spirit, health and well-being. Thus, all of its facilities and amenities are designed to promote rejuvenation of the mind, body and soul through age-old customs.
On that note, the first thing to highlight is the resort's award-winning Spa Village. An entire complex of structures, gardens, and pools of its own, the Spa Village is a sanctuary based on time-honoured healing methods. Its therapeutic treatments can be traced back to Malay, Arab, Indian and Chinese influences from the days of the Malacca Sultanate.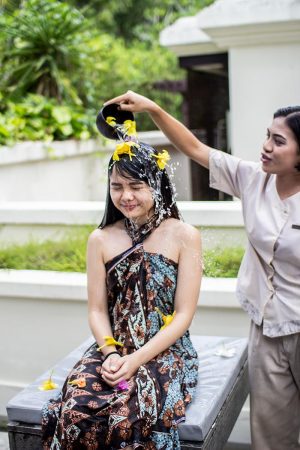 All its spa treatments typically start with a cleansing ritual, in which the therapist will drizzle water infused with herbs and flowers over your head (optional) while proclaiming blessings of beauty, health and joy. After our sanctification, we were indulged their Asam Roselle Body treatment, consisting of a body massage, scrub and roselle tea.
The signature treatment incorporates the flowers from the roselle plant, which is often used in traditional medicine to improve the kidney system and lower blood-sugar levels. It is also attributed to forming natural collagen and assisting in vitamin absorption, which in turn, improves complexion and slows the aging process.
By the end of our 100-minute therapy, our dead skin cells were removed, leaving the surface smooth and refined – not to mention, smelling pleasantly of roselle. To ensure an unforgettable experience (though it had already proven so), guests will also get to take home a batik sarong after their treatment as a memento.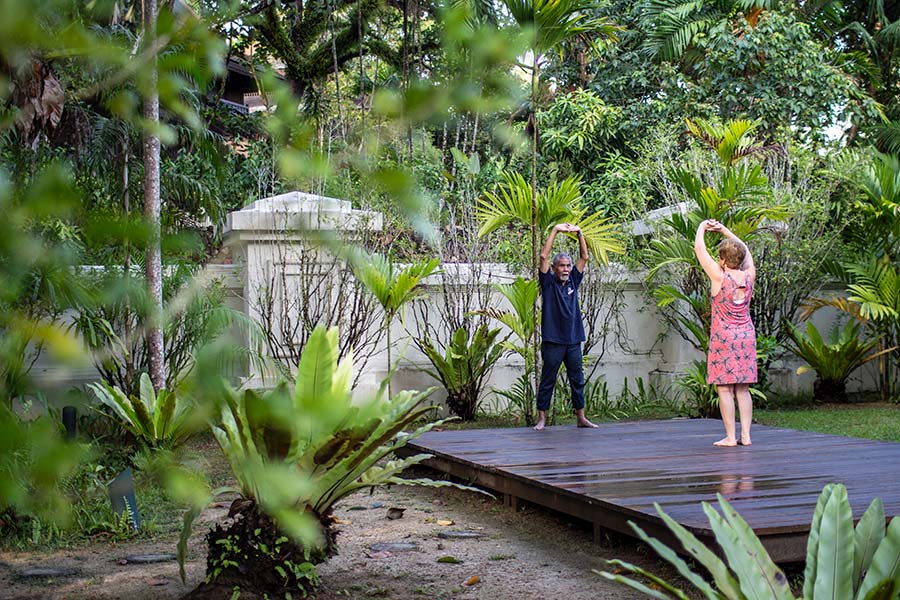 Further emphasising the principle of purity is the Sucimurni exercise, where guests are invited to participate in stretching exercises inspired by the seven main animal chakras. The exercise takes place every morning, so you can start the day afresh.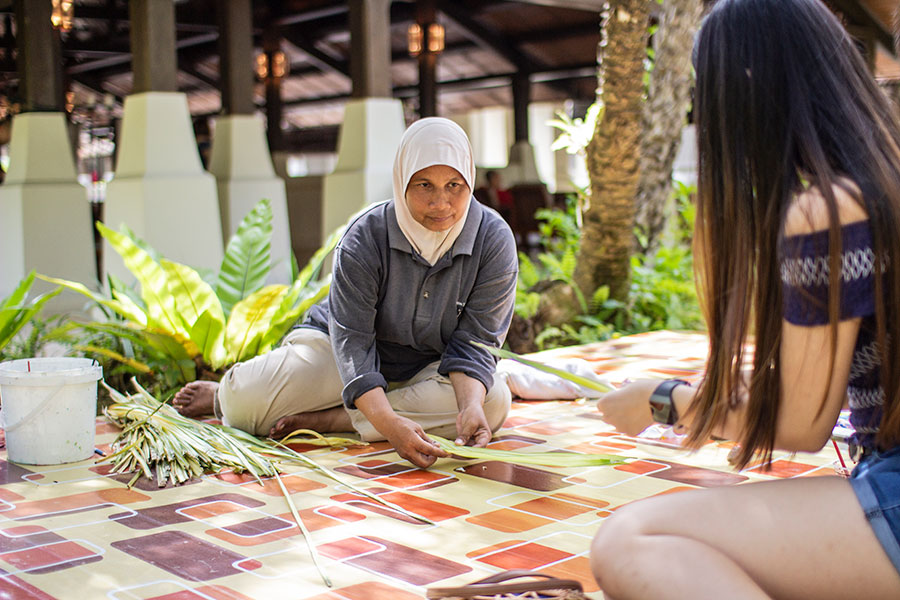 More hands-on activities include traditional handicraft classes, such as batik painting and folding ketupat.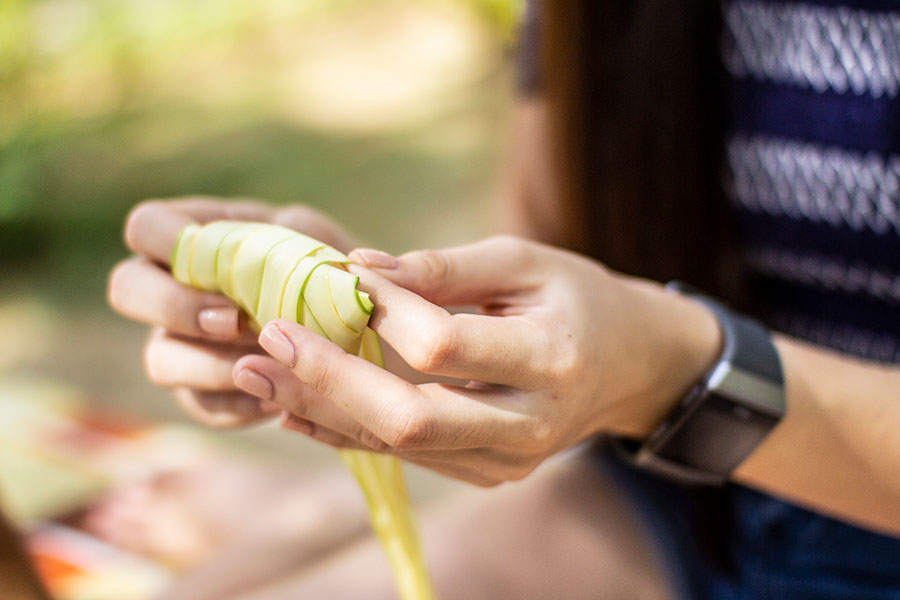 We tried a hand at the latter...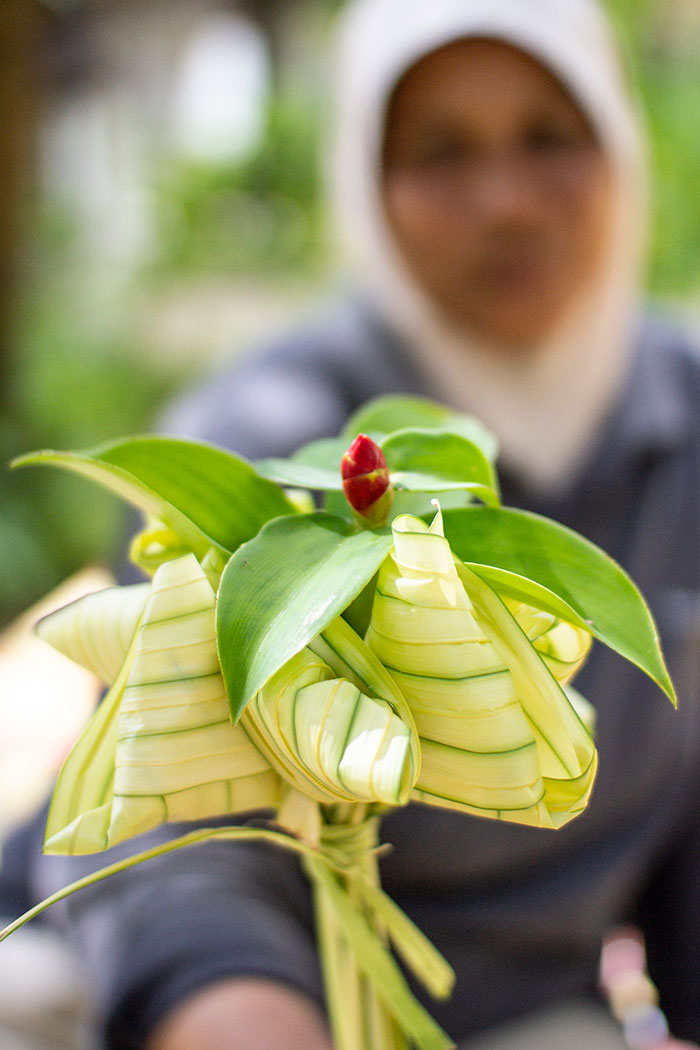 ...and were rewarded with a bouquet of diamond-shaped pouches!
(swipe left to see more traditional activities)
Exclusive dining experiences
Combining the esteem for tradition with a love for food, the "Secrets of a Malay Kitchen" programme offers deep insight into the rich, flavourful dishes of the East Coast. It involves a tour to the largest morning market in Dungun, led by "menu-master" Chef Ann, who helms the resort's Di Atas Sungei restaurant. While there, she walked us through the staple ingredients in a Malay kitchen. This followed with a cooking lesson incorporating the ingredients we discovered, back at the resort (find out more about our whole experience next month).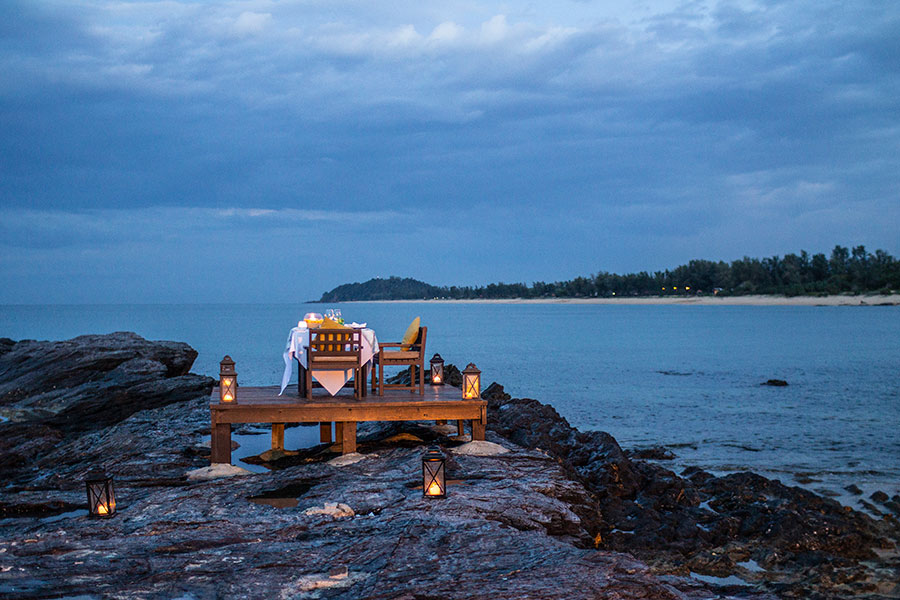 After savouring our self-cooked meal, the signature 'Dining on the Rocks' experience is a welcome bed of roses. Available exclusively for dinner at a private hideout by the beach, this is where tradition takes a step back and nature steals the spotlight, coupled with romance. All throughout our five-course dinner, we were serenaded by the sound of waves underneath a starry sky lit by a full-moon (we got lucky there).
Our waiter would come over at just the right intervals, allowing us much privacy for most of the meal. At the end of it, there was even a bonfire to warm up to – a brilliant idea on a breezy evening like ours.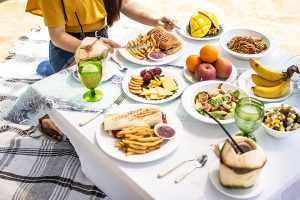 If a candlelit dinner by the sea is still not enough romance for your stay (the resort is apparently famous for honeymoons), top it off with a picnic on the beach, like we did on our last day at the resort. You'll have to pre-order your meal with the reception at least a day before, and your picnic will be set up for you at any preferred time between 11am to 4pm.
Believe us when we say this is no ordinary picnic though, as it comes complete with salads, sandwiches, fruits, dessert and drinks. As far as picnics go, this was definitely a satisfying one – both for the tummy and to the eyes (IG-worthy, too).
We couldn't have asked for a better way to end our stay.
Surrounded by nature, steeped in tradition and proffered with exclusive dining experiences, Tanjong Jara Resort is one sanctuary that's left an inimitable mark on this wanderlust soul.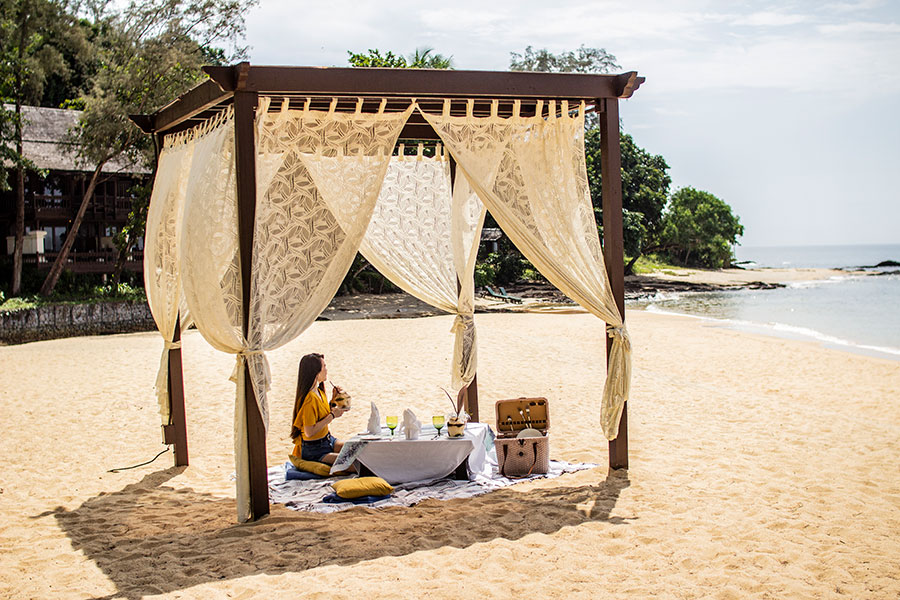 For reservations and enquiries, log on to the resort's official website here.
Photography: Gan Yew Chin