Back in 2016, the quiet backstreets of Wisma Lim Foo Yong was enthralled by a seductive newcomer of a bar by the name of Suzie Wong that went on to be listed as one of the Top 50 Best Bars in the World 2019.
Deliciously enigmatic, seeking her out was a feat on its own when you try to locate her entrance tucked behind a wanton noodle stall. Enter the establishment and the mood changes in a welcome lounge area called Robert's Lounge. You only finally meet this elusive Suzie Wong through yet another hidden passageway, in a pulsating bar overlooked by an illuminated Phoenix on a wall.
When Covid-19 hit, Suzie, along with her fellow entertainers and bars of Kuala Lumpur, went into slumber. Nine long months later, she has roused from her hibernation as a new and transformed space for private group dining and banquets, ready to welcome back her regulars with some new elements put into place and a lot of careful SOP to keep every visitor safe.
Private group dining for private parties
Your next visit will surprise with changes from the moment you enter from Robert's Lounge. Gone are the armchairs and low tables of the first hallway.
Standing in their stead is a breathtaking handmade Viking table of solid timber that can comfortably seat up to 18. From a lounge, it is now a full-fledged private group dining space that you can book out for personable celebrations including marriage proposals, bachelor parties, bachelorette nights, birthday dos, anniversary celebrations, bridal or baby showers, or anything at all.
It comes with a guest chef curated menu with your cuisine of choice – Chinese, modern European, Mediterranean, Japanese, you name it – as well as a full butler team ready to meet your needs for the night. Make a toast and tuck in to your favourite haute cuisine without having to worry about having your glasses filled or the dishes cleared as the full wait staff will see to every element without a worry.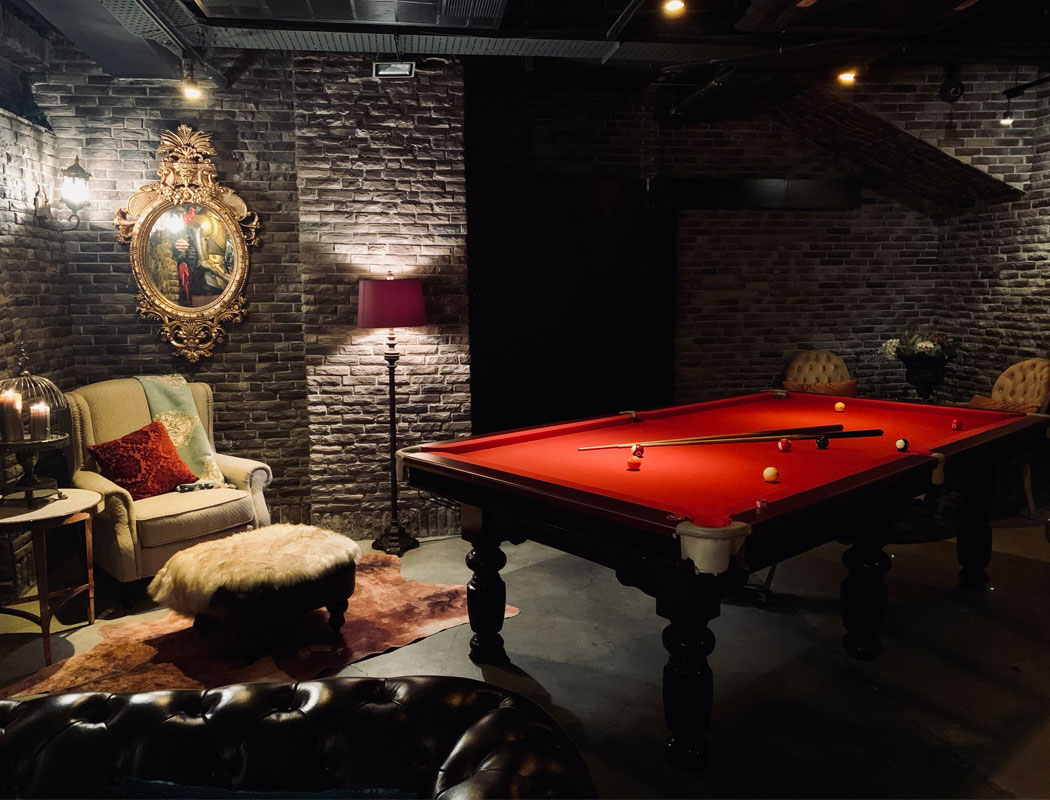 Beyond the dining area, the whole Robert's Lounge comprising the entertainment suite is yours to use with a minimum food and beverage spend starting from as low as RM3,000. Armchairs deserving of royalty and fur carpets and throws make for sitting around and catching up with friends a luxurious affair. A billiards table stand in a corner for a commercial break from all the wining and dining. If more drinks is needed, the bar also stands ready to concoct each individual order up to taste.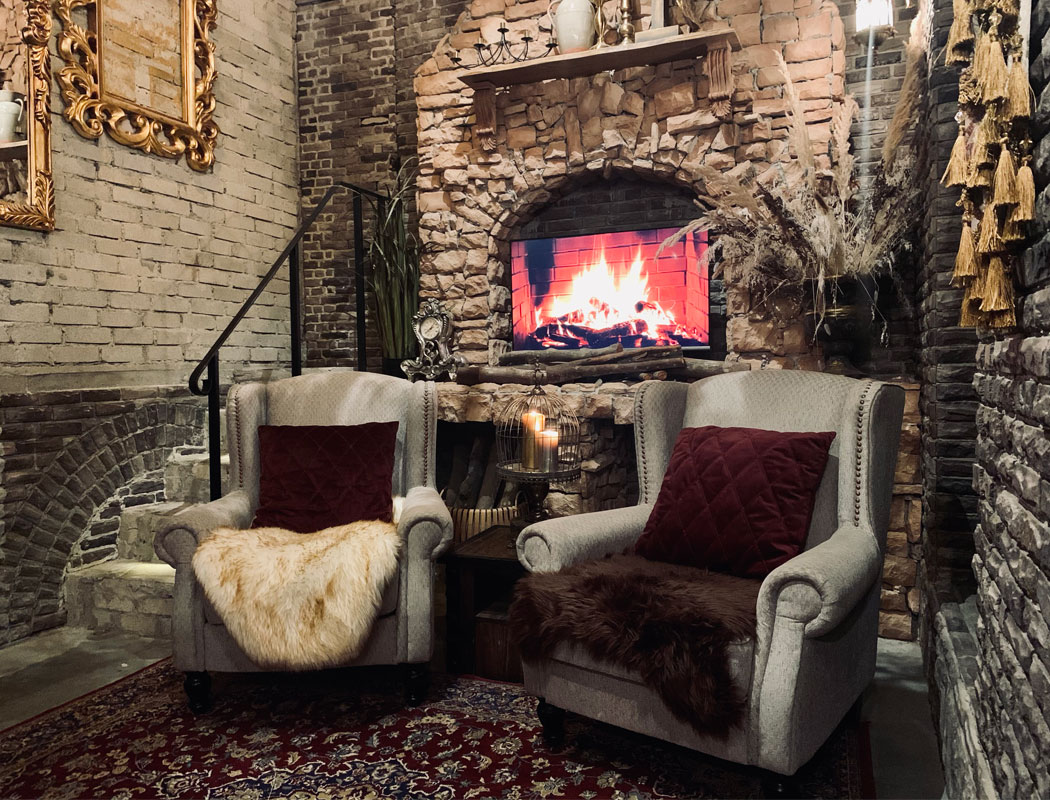 After dinner, enter a Private Suite that's all yours to play in to your heart's content. Cosy couches with comfy throws and plush pillows invite gentlemen to loosen their ties and ladies to let their hair down. A warm, welcoming fireplace sets the mood for a home away from home.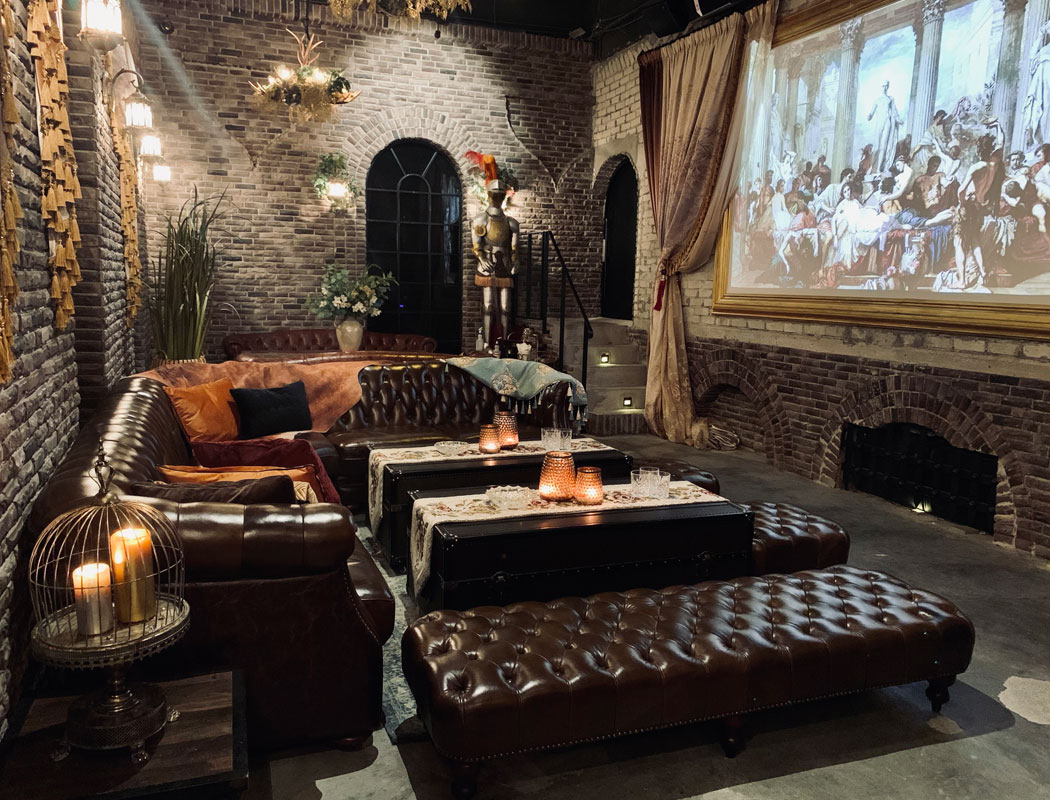 Central to the Private Suite is a sweeping 150-inch 4k laser projector screen that can play anything from one's favourite music videos to karaoke listings so songbirds can hit the highest note to commemorate the night. The space also comes with its own attached bathroom for convenience so your good time need not be interrupted even with constant bathroom breaks.
Intimate banquets in a space of your own
What about the one and only Suzie Wong?
Our sexy hostess has also metamorphosed into a sophisticated event space perfect for intimate banquets. At any given time, the space can accommodate up to 150 pax with Chinese banquet round tables that can be set up for corporate functions, wedding banquets and more, complete with the Suzie Wong Oriental touch.
Red tablecloths have given way to gold ones and square cocktail tables are now replaced with round tables that easily fit 10 (but only 5 each for now due to social distancing).
It's not short on any banquet elements either – you'll have the bar at your disposal, the full wait staff catering to yours and your guests' every need as well as the stage for performances, speeches and toasts. Think all the stylish sexiness of Suzie Wong as a bar, now poured into grand space of bigger celebrations and more meaningful connections.
And that phoenix that had overseen many a good time over the past four years? It has also risen from the ashes once more to breathe life and watch over this latest chapter of the ever evolving, ever transforming Suzie Wong.
For more information or to make your reservation, log on to the official website here.
(Photos: Suzie Wong, Edmund Lee)