You may be noticing a certain word appearing fairly often in recent years: sustainability. Emerging across the board in fashion, architecture, food, travel and the corporate world, sustainability is increasingly bearing weight in the world of beauty too. Rightfully so, considering the cost of cosmetics on the environment and marine life.
With the growth of the $500 billion-dollar industry comes a variety of concerns, spanning pollution caused by discarded packaging and product wastage to the destruction of wildlife from contamination of our water resources. According to 2018 statistics by Zero Waste Week, over 120 billion units of cosmetics packaging is produced globally – a majority of which is not recyclable, thus contributing to 7.9 billion units of rigid plastic waste in the U.S alone.
On the other hand, Netherlands-based group LCA Centre found that if refillable containers were used for cosmetics, it can eliminate as much as 70% of carbon emissions. This is just one out of several means to lessen beauty's adverse consequences.
While it's easy to point fingers at brands and companies, the truth is it takes just as much effort on our part as consumers to be conscious of what we're spending our money on. For starters, these are the key sustainability initiatives that brands are championing right now which you can commit to as well.
Going vegan and cruelty-free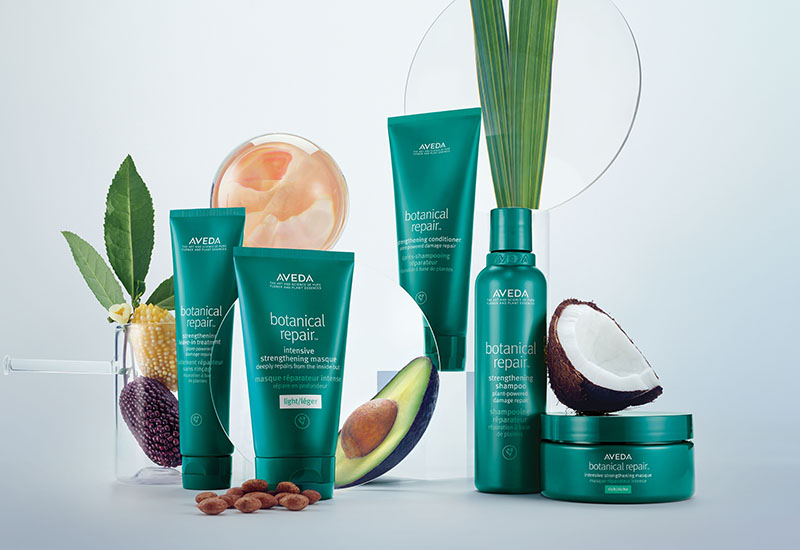 What brands are doing: Companies like Charlotte Tilbury, Le Labo, Rare Beauty and Haus Laboratories launched with vegan and cruelty-free policies, meaning that none of their products are tested on animals or use ingredients derived from animals. In recent years, others like Hourglass, KVD Vegan Beauty (formerly Kat Von D Beauty) and more recently, Aveda have also pledged to go fully vegan. This helps to lower their carbon footprint, while saving animal lives.
What you can do: If committing to a vegan diet doesn't seem feasible for you, the least you can do is give it a shot in the personal care area of your life. Start by looking for vegan and cruelty-free certified products, collections and/or brands (like the ones named above) and avoid products that are knowingly tested on animals. It's important to note that not all vegan brands are also cruelty-free and vice versa, so always check the labels when in doubt.
Refillable products
What brands are doing: In a bid to reduce plastic production and waste, Dior Beauty, Hermes Beauty and Hourglass have introduced refillable lipsticks. Meanwhile, Fenty Skin has launched a moisturiser and night cream with separate refills available. Cushion foundations (and powder compacts) also usually come with refills, so it's a good thing many brands including Estee Lauder, YSL Beauty and Givenchy have picked it up after South Korean conglomerate Amorepacific launched the first cushion compact in 2008. Additionally, a number of hair and/or body care collections from L'Occitane and OUAI now come with a refillable option.
What you can do: As far as possible, opt to purchase refillable products to lessen the demand for new packaging. Ensure you keep your existing containers in good condition to prolong their lifespan for as many refills as you can. Once you've exhausted their use, look for recycling initiatives (more on this later) to avoid more plastic ending up in landfills.
Clean formulas
What brands are doing: Brands like Drunk Elephant and Melvita have long stayed away from a list of ingredients that are harmful to the skin and environment – or what the former calls the "Suspicious 6" and the latter considers "nasties". In the sunscreen department, Supergoop! is committed to eliminating oxybenzone and octinoxate, two types of UV filters that endanger marine life.
What you can do: Given that sunscreen is one product you should wear daily, you can start by ensuring yours is reef-safe. From there, you can go through other products in your vanity and switch to cleaner formulas. (Check our skincare glossary here to understand beauty labels better).
Read more: Melvita's Didier Thevenin on clean beauty and how it can save the world
Natural/organic ingredients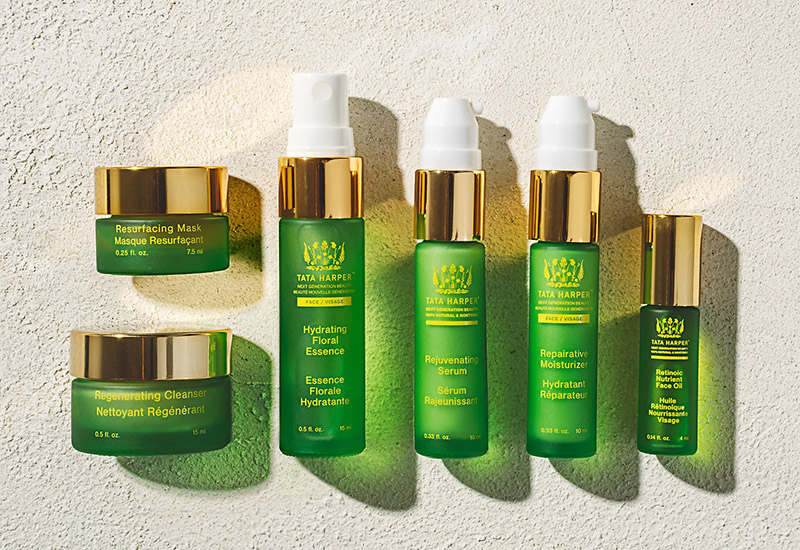 What brands are doing: Herbivore Botanicals and Tata Harper are two brands that pride themselves in being 100% natural. This means that all their product formulations are made with natural ingredients, without any synthetic components. That's not to say that all synthetic ingredients are bad for you or the environment, but there isn't enough data yet on their long-term consequences, making natural and organic ingredients the safer options.
What you can do: When shopping for a product, look for indications – preferably from a third-party – to check if it is natural. Typically, brands that are eco-conscious will advertise a high percentage of natural ingredients – anywhere from 80 to 90 percent or higher is a good sign.
Recommended for you: What makes a beauty product natural, clean, organic or green?
Recyclable/zero waste packaging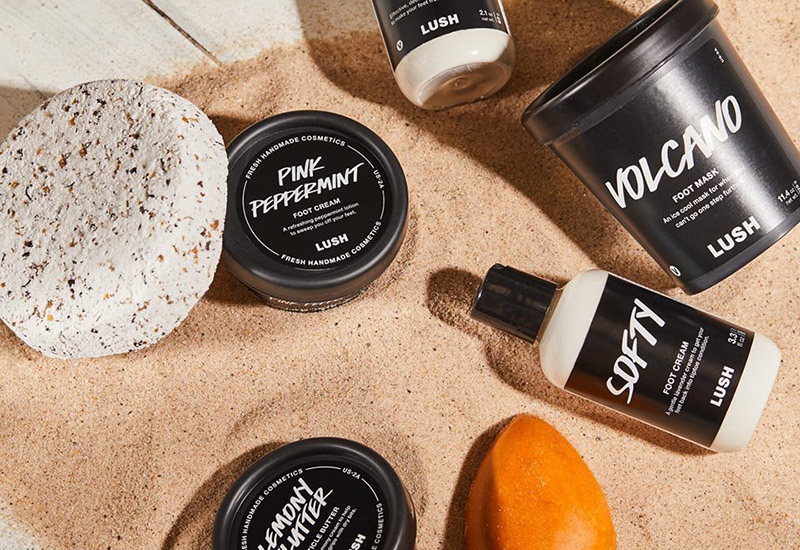 What brands are doing: Aside from offering refills, some have pledged to use only recycled or post-consumer materials for their packaging to avoid starting a new cycle of waste. Among the brands championing this are Farmacy Beauty and Neal's Yard Remedies. Better yet, Lush offers zero-waste products including soap and bath bombs sans any wrapping, whereas their other products are housed in recycled plastic.
What you can do: This should be a no-brainer – opt for recyclable or zero-waste packaging whenever possible! Also, here's a friendly reminder (and note-to-self for this writer) not to buy a product just for the pretty packaging.
Recycling programs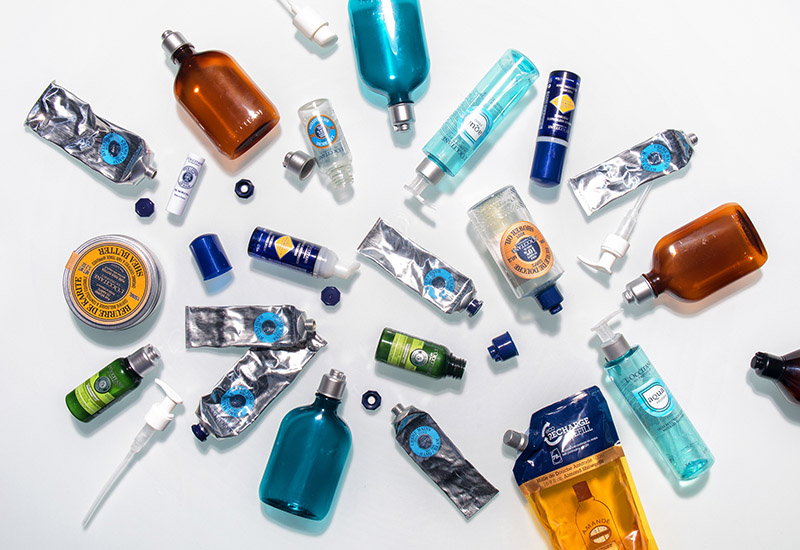 What brands are doing: In conjunction with the launch of its latest SEKKISEI Clear Wellness range, KOSÉ recently introduced an initiative for you to recycle your empties from the collection in return for membership points. Besides that, Kiehl's, L'Occitane and Origins have long offered attractive recycling programs for full-size empties.
What you can do: If you struggle with all of the above, this may be the easiest way for you to step into sustainability. Simply keep aside all your emptied jars and containers, and donate them to these campaigns or other recycling drop-off centres. Depending on their policy, you may even get a freebie in return!