It's loud, it's proud – it's another drop from Supreme, this time with the late singer-songwriter Daniel Johnston.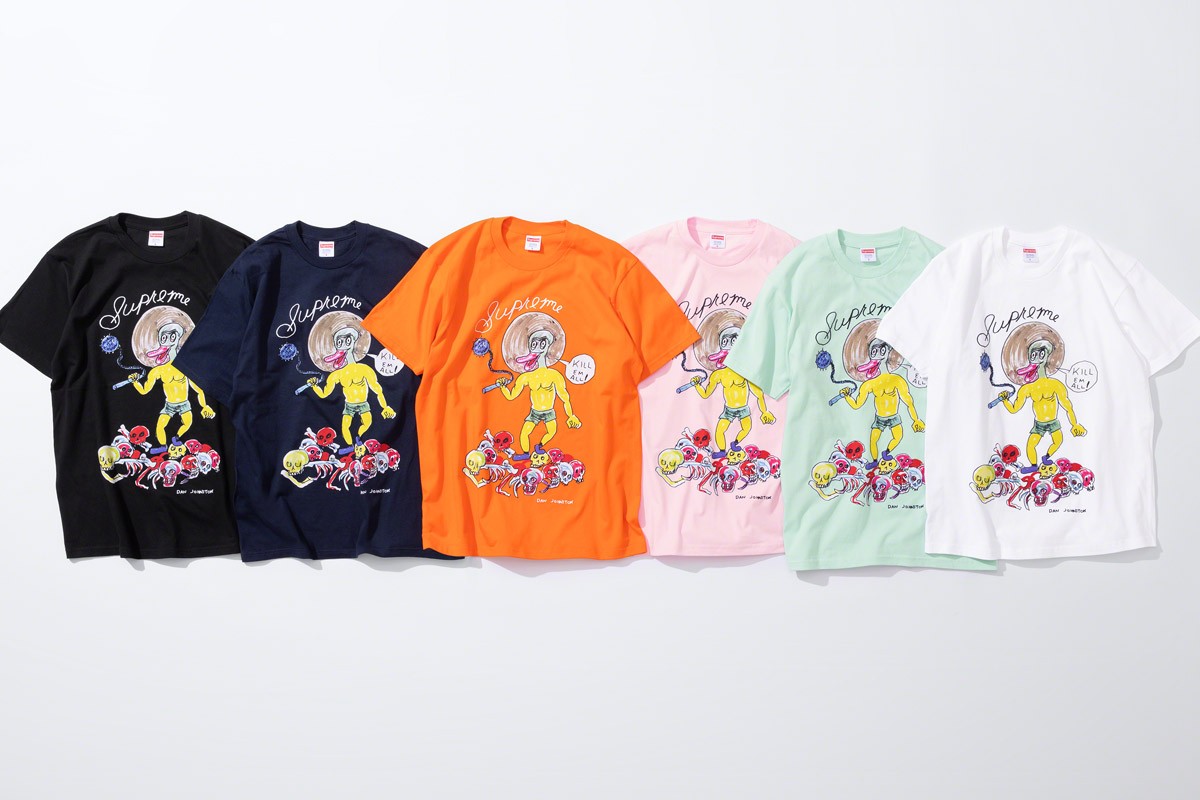 Following sell-out collaborations with other major brands such as Nike, Lamborghini and Barbour over the past year, American skate brand Supreme has now dropped their latest collection which turns its attention to Daniel Johnston, who passed away in 2019 at the age of 58.
The late artist and singer-songwriter was born in California, and known for his lo-fi tunes, musings and whimsical, childlike drawings of cartoon creatures. His works were particularly a hit with late Nirvana frontman Kurt Cobain, who wore a T-shirt with the artwork for 'Hi, How Are You' – Johnston's 1984 album on its front. Cobain also cited 'Yip/Jump Music' as one of his favourite albums in his 1993 journal.
This is the second time Supreme has featured Johnston's designs, with the first being the former's Spring/Summer 2015 collection. In 2020, Supreme launches a posthumous capsule collection that celebrates more of Johnston's works. The skate brand emblazoned some of Johnston's most famous drawings such as the 'Frog of Jeremiah' onto a line of chore jackets, camp-collar shirts, baggy slacks, beanie hats, and slouchy hoodies. The line is perfect for casual summers, bursting with vibrant colours and even bolder designs.
Supreme will also be donating a portion of the proceeds from this collaboration to the 'Hi, How Are You' Project and the National Alliance on Mental Illness (NAMI), which provides support for youth affected by mental illness. Back in 2005, Johnston also had his own struggles with mental illness, as it was the subject of the documentary 'The Devil and Daniel Johnston'.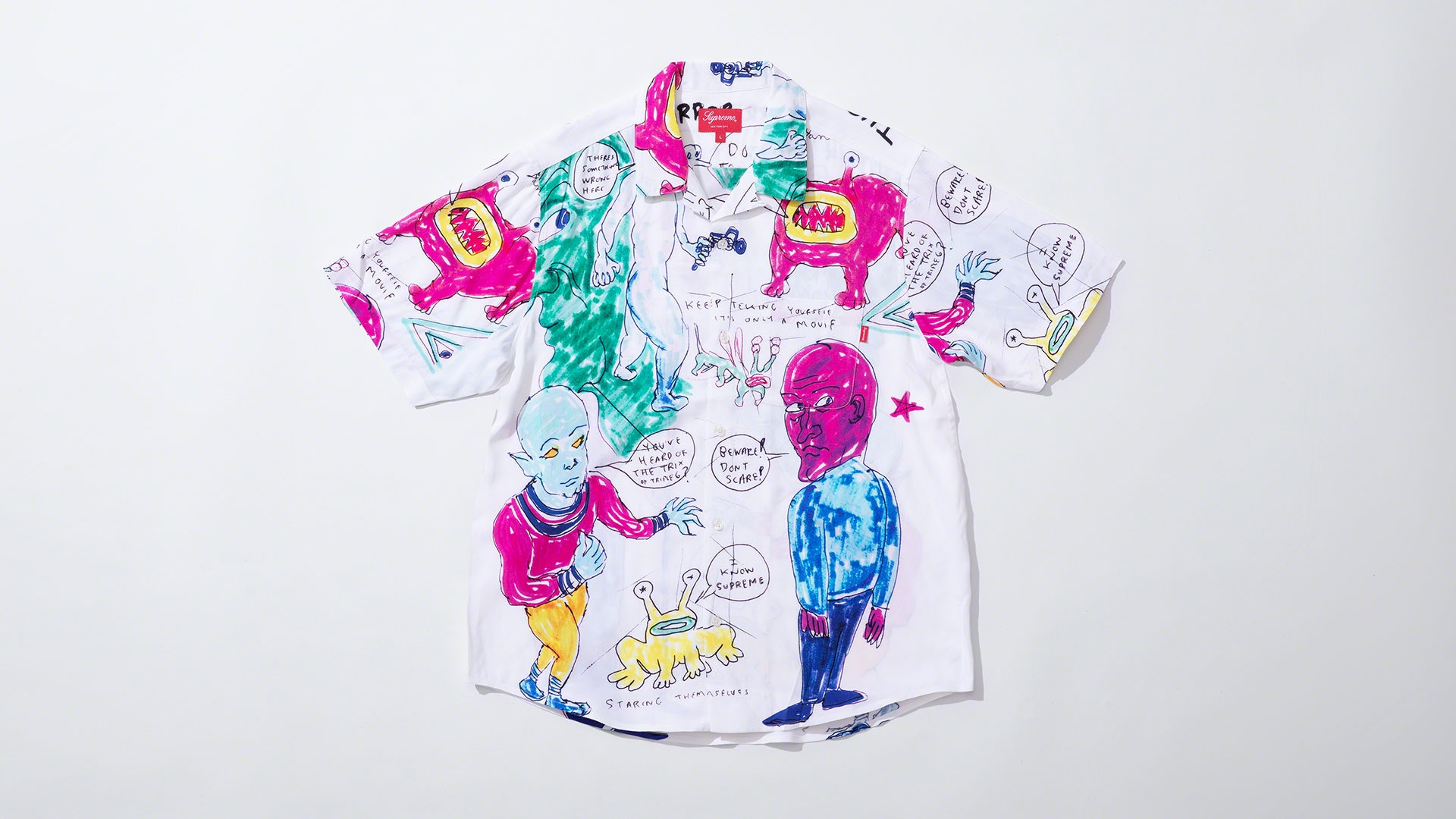 You can cop this capsule collection at supremenewyork.com, and be quick – as Supreme collections are known far and wide to be sold out in a flash.
Photos: Supreme.