During these difficult times, livelihoods have been affected, businesses are disrupted and dreams, diminished on a global scale. FirstClasse, in collaboration with Newswav, wants to help provide some much needed publicity to local businesses going through tough times with this latest #SupportLocal series. Visit our #SupportLocal page for more information.
---
The Flow Studio wants to help you make time for your physical and mental well-being with its yoga and Reformer Pilates classes, set amidst an immersive sanctuary in Bangsar.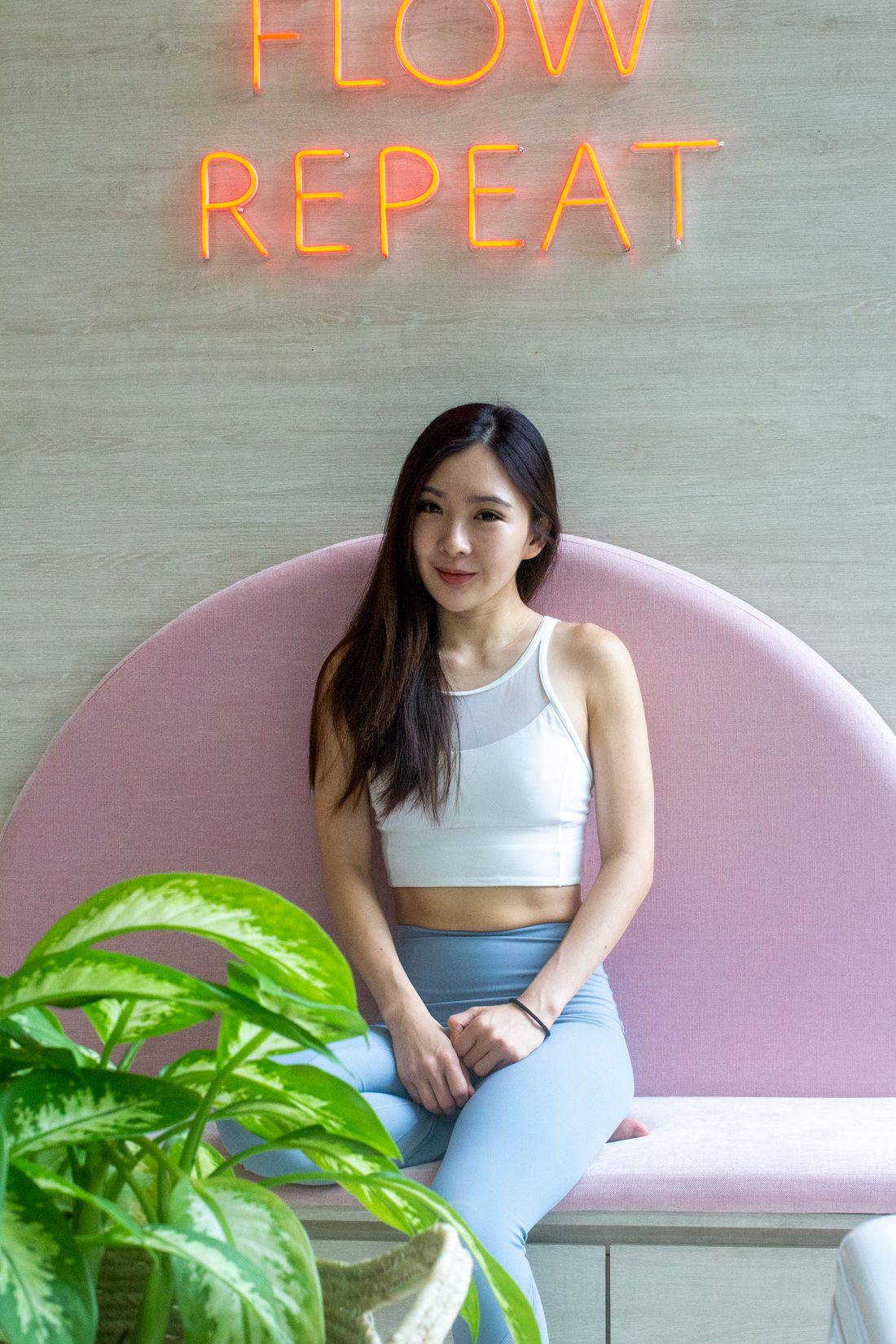 Boutique gyms and fitness studios have been mushrooming in KL in the past decade, reflecting the upward fitness and wellness trends in the country and around the globe. While that leaves us with little excuse to finally get that gym membership or try different workouts via services like ClassPass, it may feel overwhelming for some of us to make that first step or clock in time to sweat during busy periods at work.
If that sounds like you, don't be too hard on yourself – you're not alone. Tiffany Yow, founder of The Flow Studio which joined the ranks of boutique fitness gyms since August 2018, was once in the same situation.
"I knew that I needed regular exercise to keep myself feeling good physically and mentally, but could never find a routine that stuck as I didn't enjoy visiting gyms and HIIT workouts were extremely tiring!" she recalls of her years living in Melbourne.
Eventually, she discovered yoga and subsequently, Reformer Pilates. These low-impact workouts gave her the desired body toning results, while allowing her to disconnect from everyday stresses without feeling drained.
Realising her newfound passion in both practices, she felt the longing to share them with the people of the city she loves and grew up in – Kuala Lumpur. With that, she left behind a stable career in Institutional Banking in Australia, packed up and returned home to open The Flow Studio.
Going with The Flow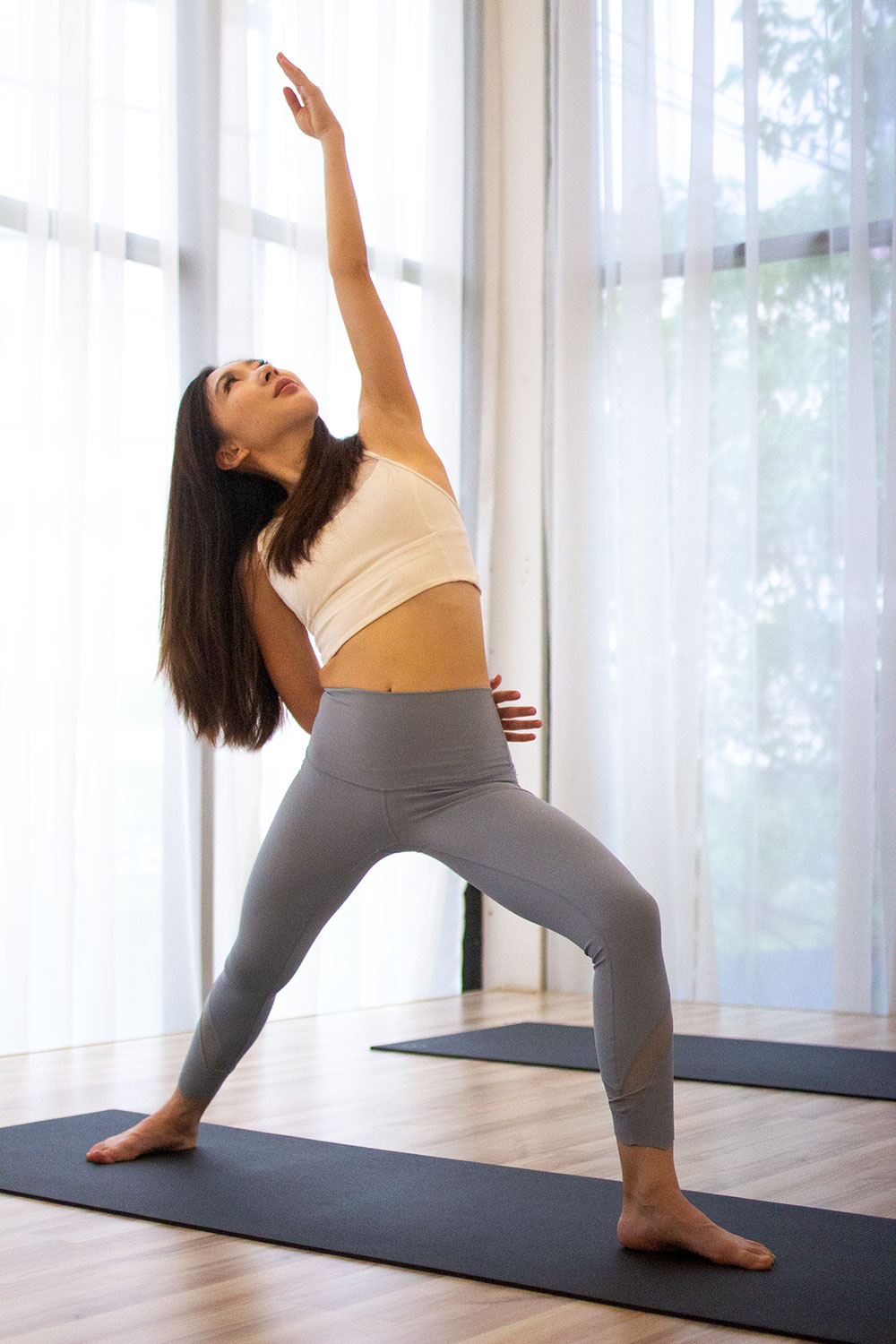 With the vast competition in the market, Tiffany didn't want to launch just another yoga and Pilates studio. Keeping a holistic approach in mind, she made sure to pay attention to the heart of the practices, which encompasses providing a safe space to tune into oneself.
"A comfortable practice is one that flows naturally without feeling forced or uncomfortable," she muses. "For both Pilates and yoga at our studio, that's exactly how we feel it should be – arriving to the studio at your own pace, practicing with your own energy and carried by your own breath. We believe that nothing should be forced in your practice, and going with the flow is simply a way of life."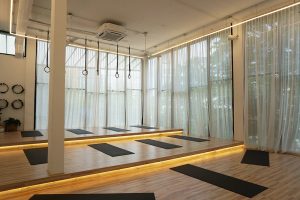 To set the tone, the studio is intentionally designed to be light, bright and airy. A muted palette of white and timber exudes a sense of calmness and warmth, whilst minimal, arched panelling with brass accents add a subtle hint of luxury befitting the affluent Bangsar neighbourhood it is located in.
Translucent drapes further soften the aesthetic, complemented by ample natural lighting, good ventilation a signature scent that permeates through the lounge and two studios to induce serenity.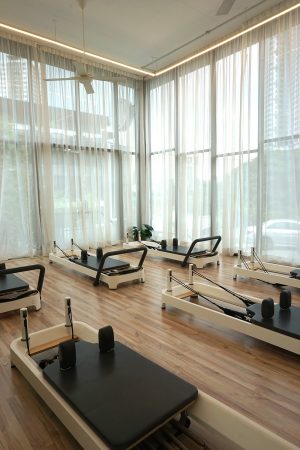 As adequate space is key to ensure an undisrupted flow, the mats are placed comfortably apart from each other on tiered floors to offer a clear view of the instructor.
"Decoration & ambience aside, what sets us apart from other studios in KL is that we really emphasise on high-quality instructors that can cater to all levels of experience," Tiffany explains.
"We also hold regular internal training sessions to ensure our team of instructors are delivering a consistent flow experience whilst continuously improving ourselves in the use of subtle cueing, intelligent sequencing, and adjustments to correct form and alignment."
Regulars will have the opportunity to advance their practice too, as the team will organise exclusive community events, workshops and masterclasses from international teachers throughout the year.
Recommended for you: Yoga, pilates, HIIT and plyometrics – which one is for you?
Making time for yourself
Currently, The Flow Studio studio offers two main types of classes: Mat and Reformer. The Mat classes include yoga and pilates and range from more relaxed styles like Chill Flow and Yin to more challenging workouts like Dynamic Flow and Core Sculpt Pilates.
On the other hand, the signature Reformer Pilates class is the first of its kind in Malaysia, offering a dynamic full body workout. It's designed to activate slow twitch fat burning muscle fibres, ensuring that you burn energy faster and long after the class is over. Reformer classes start from the beginner-friendly Reformer Align to the fast-paced Reformer Dynamic, as well as the Reformer Jumpboard, "the only cardio workout you can do lying down".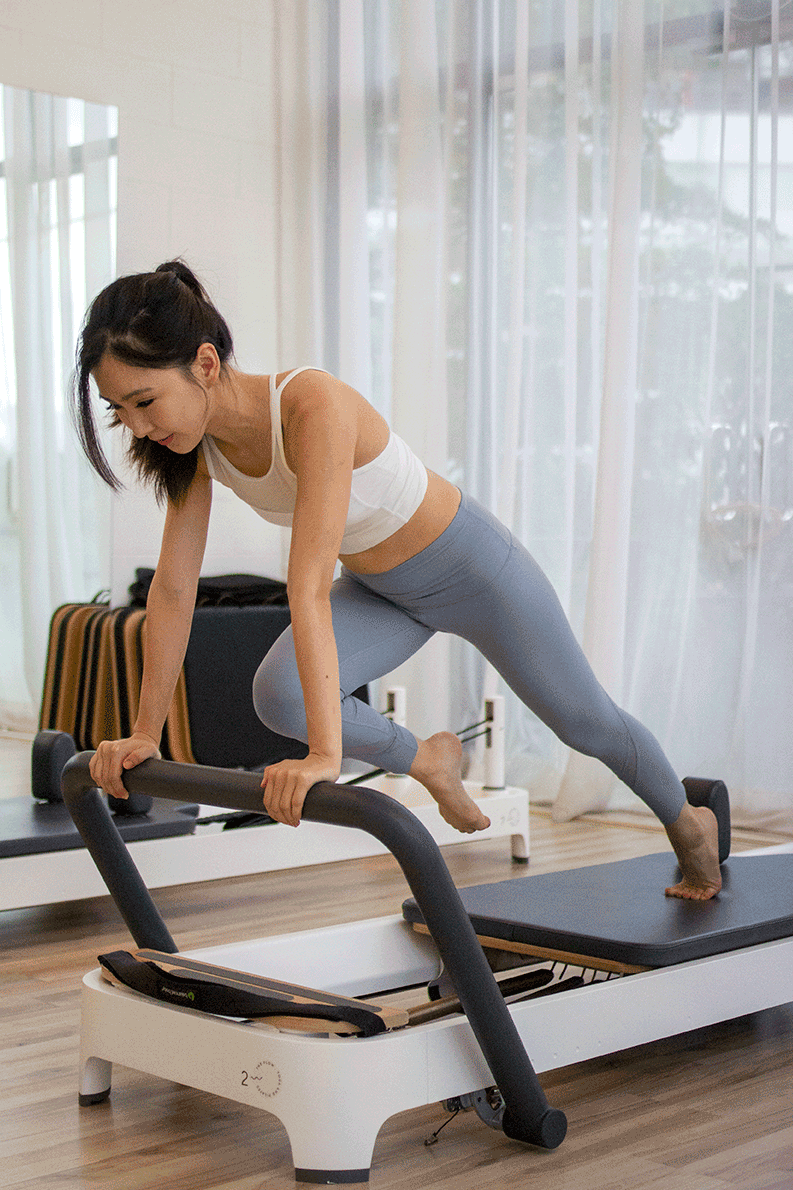 When asked what's The Flow's philosophy on fitness and wellness, Tiffany says: "It doesn't matter if you're new to the mat or practice every day, it's about tuning into yourself and letting go of what doesn't serve you. You can only be the best version of yourself for the people around you if you make the time to look after yourself first."
Not everyone may relate to Tiffany's life-changing experience with yoga and pilates, but as cliché as it sounds, you'll never know if you never try. What matters most here is your willingness to show up and work at being the best version of yourself.
"The KL lifestyle is one where we're always busy and constantly running from one thing to the next – work, friends and family," she acknowledges. "It's easy to get burnt out, but what we emphasise at The Flow is the importance of living well and looking after yourself, physically and mentally."
"We hope that when you step into The Flow, you're able to find that — whether it's on the mat, reformer machine or just lounging in our waiting area. We hope to provide a sanctuary for you to check in and chill out."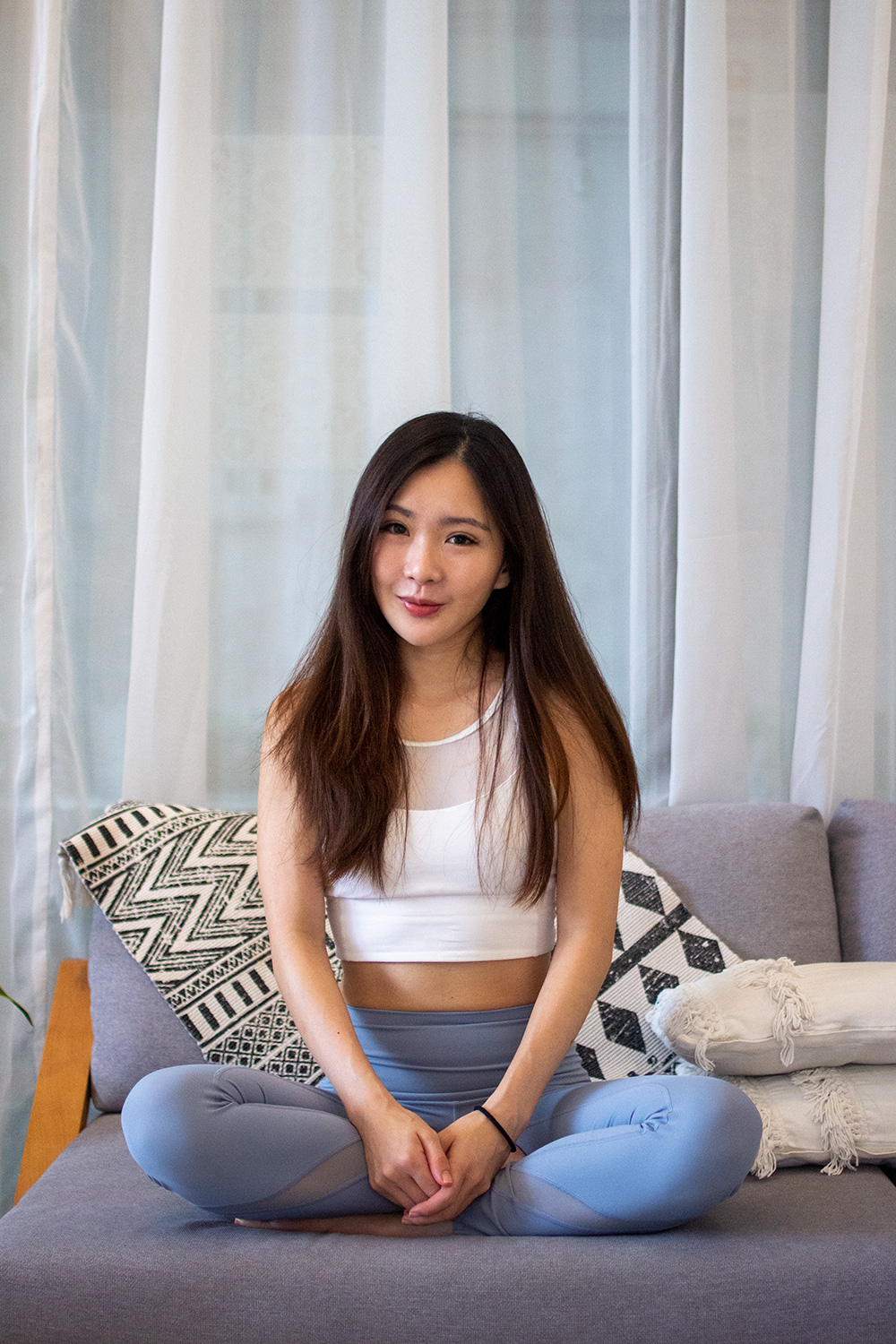 For more information or to book yourself a class with The Flow, log on to the official website here. Follow them on Instagram @theflowstudio for more lifestyle updates.
Photography: Anson Siau