For most people, soymilk is a simple thirst-quencher on a hot day. For Monique Low and Kelvin Choo, founders of Soyya, soymilk is a love and passion that they've incorporated into daily cooking and consumption in a variety of ways.
They bake breads with soy pulp and steam egg custards with soymilk for products that are richer and more nutritious. So deep is their love for the product that they decided to start their own chain of soymilk store, offering a richer and creamier variety like the one they first fell in love with in Taiwan.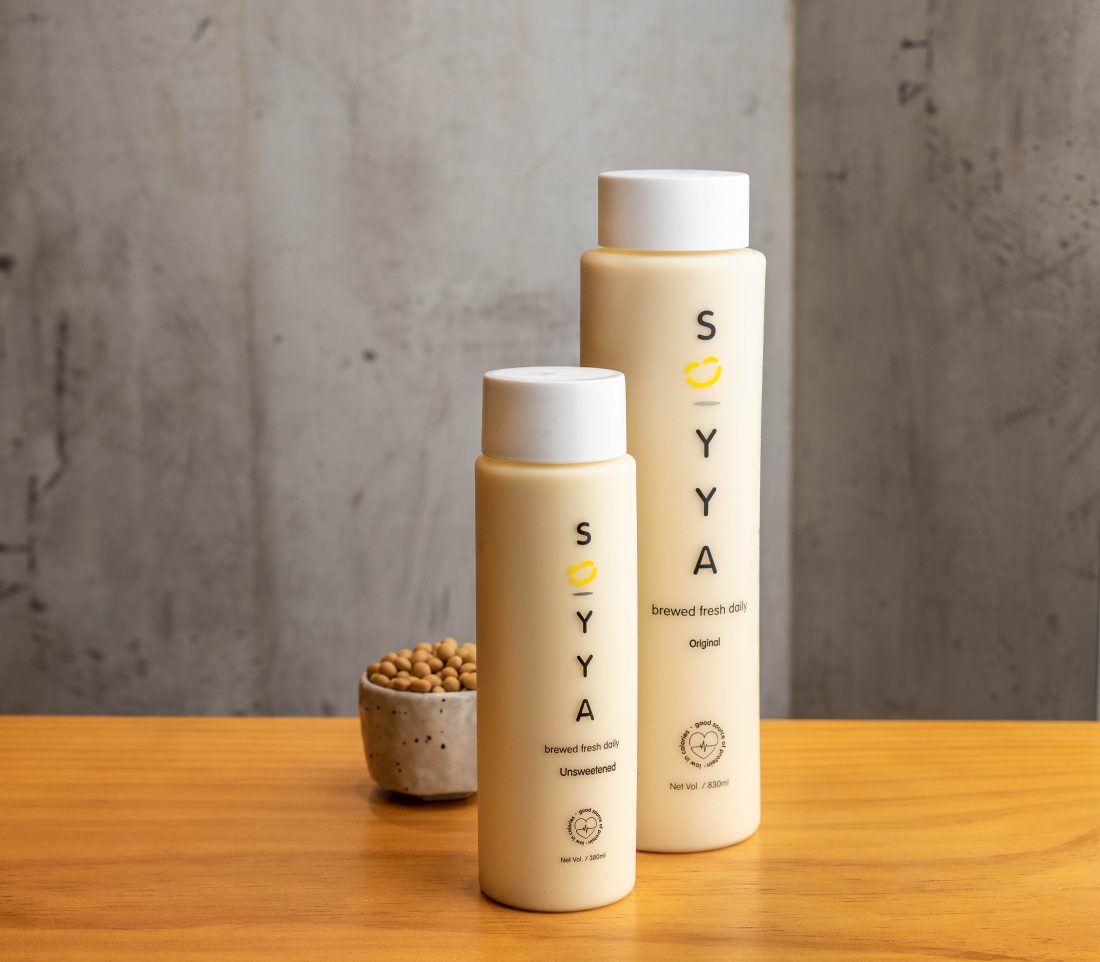 "We love soymilk," Monique says. "It started when we travelled to Taiwan. We fell in love with the soymilk culture there. The way they consumed soymilk is different from ours – it's a staple there. Every morning, everyone drinks a cup. Their soymilk is also very different. It's very rich and it's thick and can be a meal on its own."
Intrigued by how different the soymilk in Taiwan is from the one they grew up with here in Malaysia, they delved into research and learnt of the different types of beans and processes that result in different final products.
"We can't achieve that sort of consistency with way we traditionally make our soymilk," Monique explains. "Traditionally, they blend soy beans with water, sift, separate the pulp then boil it. If you boil the beans, the bottom will burn. That's why it's very light – it's thin and thirst-quenching."
The discovery of a Japanese machine changed the game for the founders. "This Japanese machine makes it different – it boils the beans and the water together. That's how it has a stronger bean taste and thicker texture as well as more nutrients extracted from it. The machine is constantly stirring it while cooking it consistently so it doesn't burn. It's temperature controlled," Monique adds.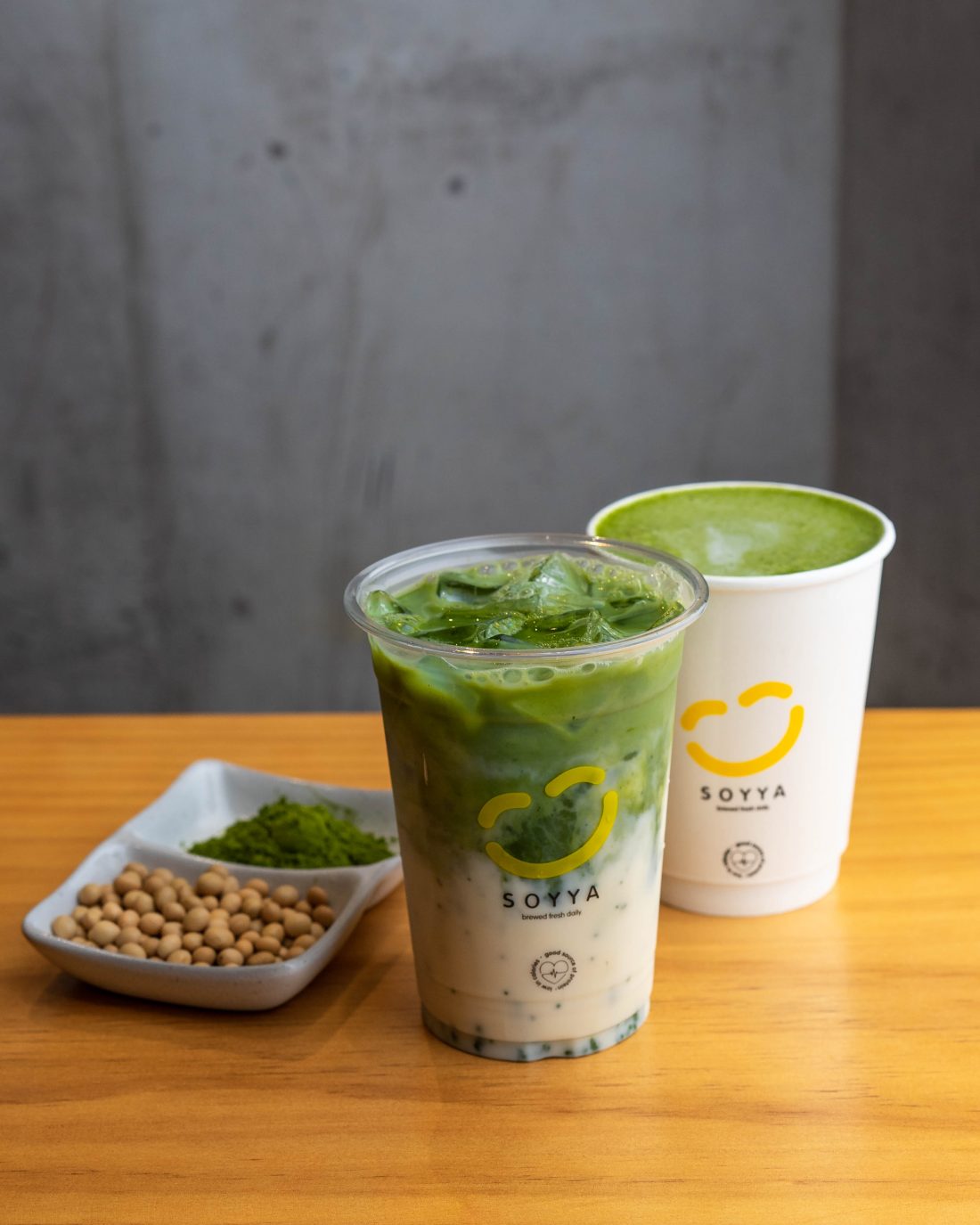 Soymilk to Malaysian taste
By this method, Soyya makes thick, creamy soybean milk and dessert products from a central kitchen in Cheras. Every day, bags of fresh soymilk, curds and more are prepared and dispatched to their four outposts in The Gardens Mall, Sunway Pyramid, Sunway Velocity Mall and Berjaya Times Square.
Each serving stays true to Soyya's promise of all-natural soybean milk made from non-GMO, premium grade beans.
"There are many different types of non-GMO beans.  We choose only the premium grade ones," Monique deivulges. "We've tried beans from Brazil, China, US and Canada. We finally settled on ours because it has high protein content. It costs more, but we want to keep that quality."
No preservatives or additives go into Soyya's products either, which results in shorter shelf life but better ingestion. The bottled soymilk keeps for only 7-10 days with proper refrigeration.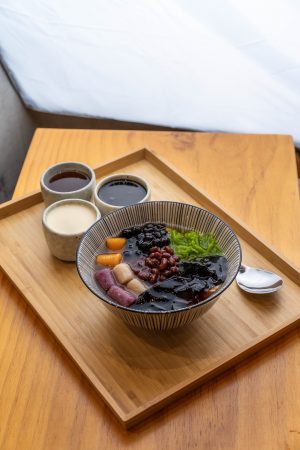 Modernising soymilk for the new generation
In their attempt to modernise soymilk and add an element of fun, Soyya has also come up with flavoured soymilk. Flavours range from soya cincau, a local favourite, as well as brown sugar soymilk, transporting soymilk from old-fashioned night market refreshment to trendy dessert drinks you'll find in cafes. Those with an adventurous palate will also delight in the black sesame series or the boba series.
"We know that Malaysians like coffee and tea so we came up with a Coffee and Tea series including macha and hojicha soymilk," Monique shares. "It's to make it more localised and modernised to appeal to the younger crowd."
Long before plant-based or vegan diets became a fad and the world turned to soymilk as a cow's milk alternative, the Chinese have been drinking it for multiple health benefits. It is high in protein, low in cholesterol and saturated fats.
Many products push its skin smoothing and glowing properties, using it in topical creams on top of just consuming it as food and drink.
"Soymilk is a great option because it is very versatile," Kelvin tells. "The market at large find it easier to accept soymilk compared to almond milk and others because it's a taste a lot of people grew up with."
In the midst of a pandemic, Soyya also offers home delivery subscription plans for those who aren't ready to brave the crowds. Available in orders of 1 litre, 3 literes and 4.5 litres, freshly made bags of Soyya's best soymilk can be sent right to your doorstep.
Visit Soyya's official website here for more information.
(Photos: Soyya)