A new year is looming on the horizon, and if you listen really closely, you might already be able to hear the faint echo of renewed vows to get healthier, eat better and become fitter. A healthy lifestyle is something most of us aspire towards, but often our idealistic goals get bogged down by the complications of life, work and responsibilities.
Addressing this all-too-common struggle is Nutribah, an integrated wellness ecosystem in Sabah that boasts an organic grocer, sky gym, wellness cafe, organic hotpot eatery, spa, hiking trail, organic farm and co-working space.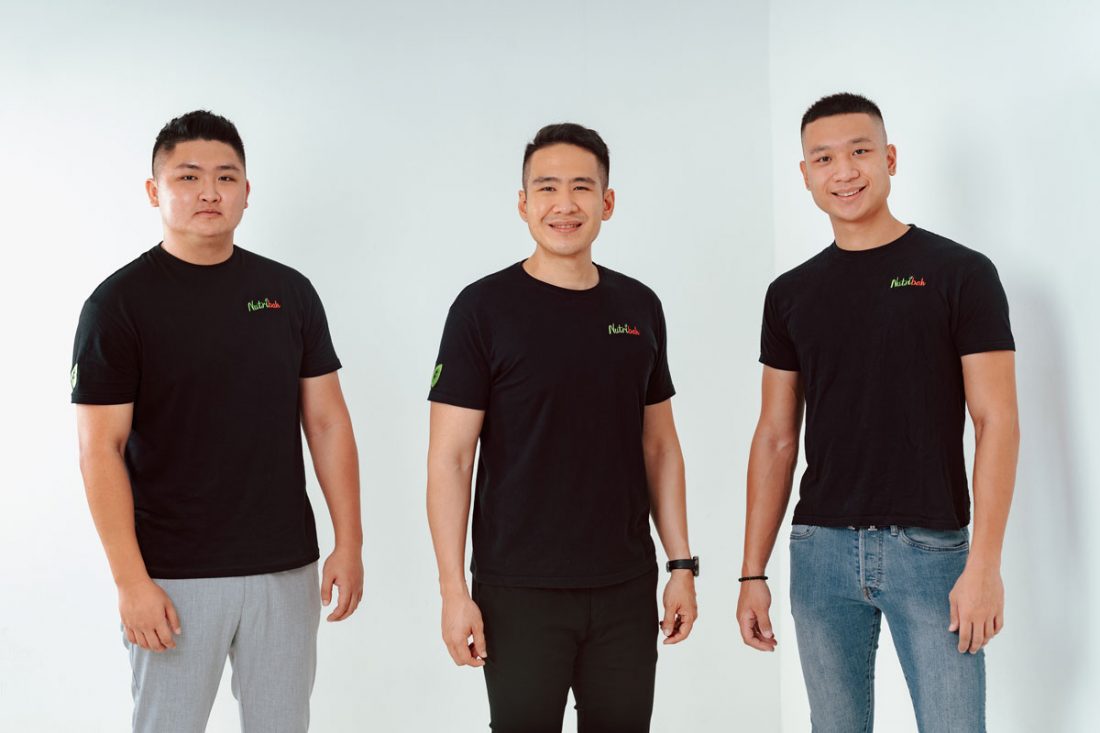 Executive director Preston Sean Soh shares that the idea for Nutribah, a portmanteau of nutritious and Sabah, was born during the uncertainty-riddled first few months of Covid-19. At the time, concerns about food insecurity and food safety were exacerbated by the effects of a global pandemic, along with general anxiety about staying healthy.
Where six organic farms previously stood for almost 18 years, bearing traditional local produce like Sawi Manis Kecil, the minds behind Nutribah saw greater potential.
"What was happening was that it was underutilised, undermanaged and under-coordinated. So what we did here was coordinate it into a singular platform and a singular brand, which is Nutribah," shared Preston on building the business with co-founders Wallace Heng and Izzat Alexander.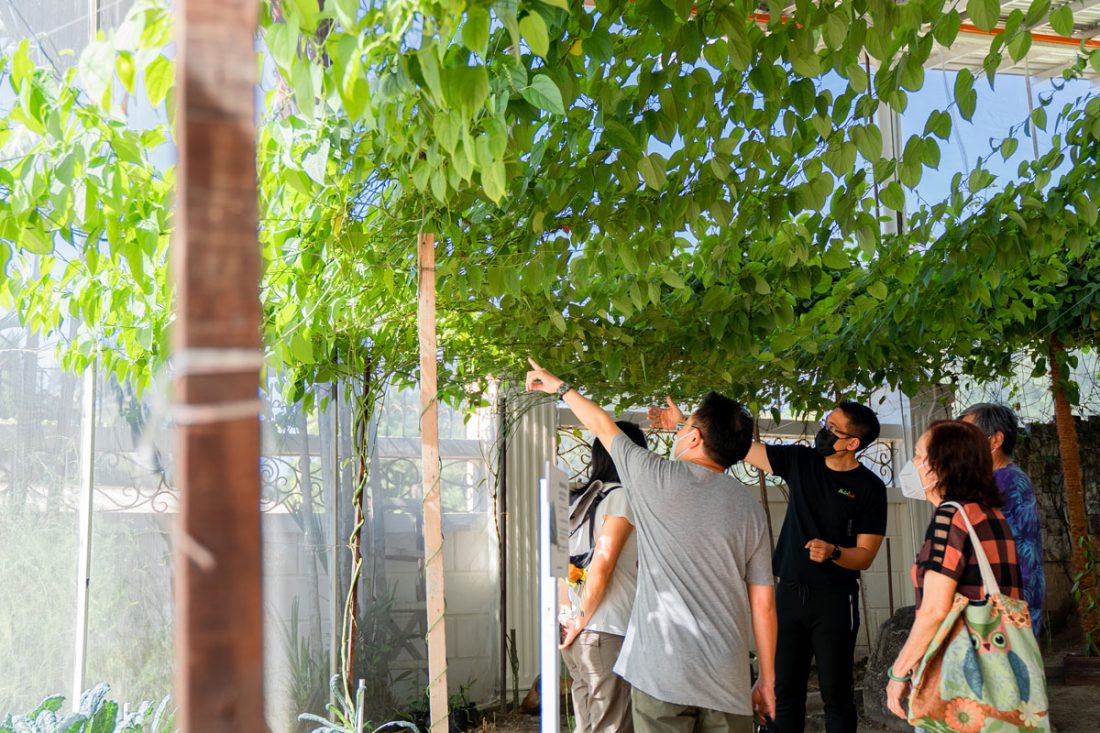 A host of new facilities catering to heath trends, and a switch towards higher-value organic produce like sacha inchi and kale later, an eco-wellness tourist haven was born. Set against the backdrop of Sabah's rich natural landscape, the choice to grow more non-traditional crops was a logical one.
"The US, UK, and Australia have already tapped into the kale market, but why are we still importing kale when we are in the middle of the equator? We are in the best environment and climate base to grow it," he observes.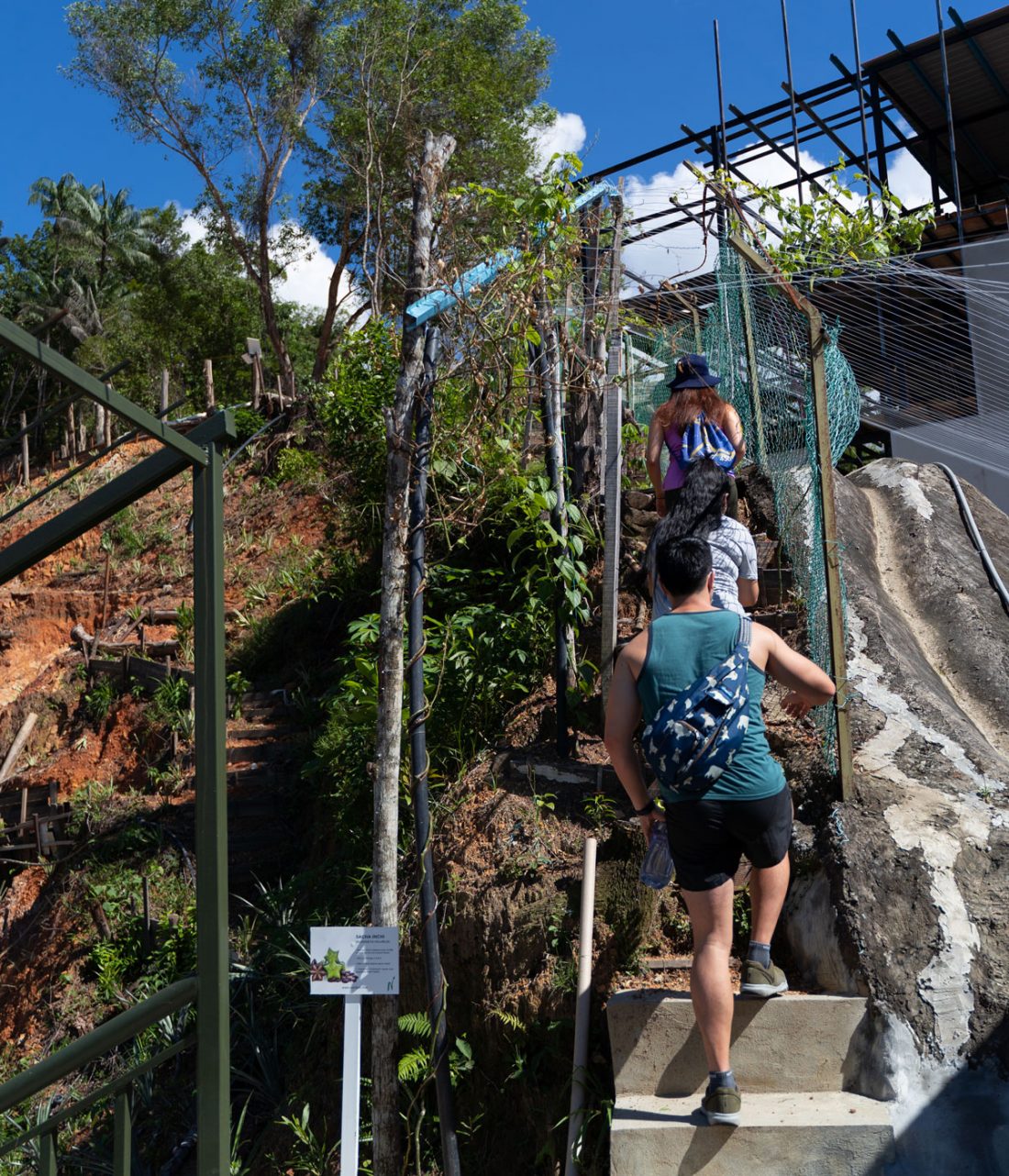 Instead of keeping the benefits of its locally grown and processed sacha inchi and kale within Sabah's borders, Nutribah launched a range of superfood products nationwide, headlined by star products Organic Sacha Inchi Oil and Organic Kale Powder.
"We sun-dry the fresh kale to absorb Vitamin B and powderise them, and it brings convenience as consumers can add them into their food and beverages on the go," explains Preston.
While kale's antioxidant and polyphenol rich properties need no introduction, sacha inchi, with its abundance of alpha-linolenic acid and omega 3, 6 and 9, has maintained a relatively low profile.
"It's a multipurpose oil," he says of the product. "We cold press it and then process it into oil form, so it can be consumed on its own, or added into food and drinks, or it can even be used as hair and body oil."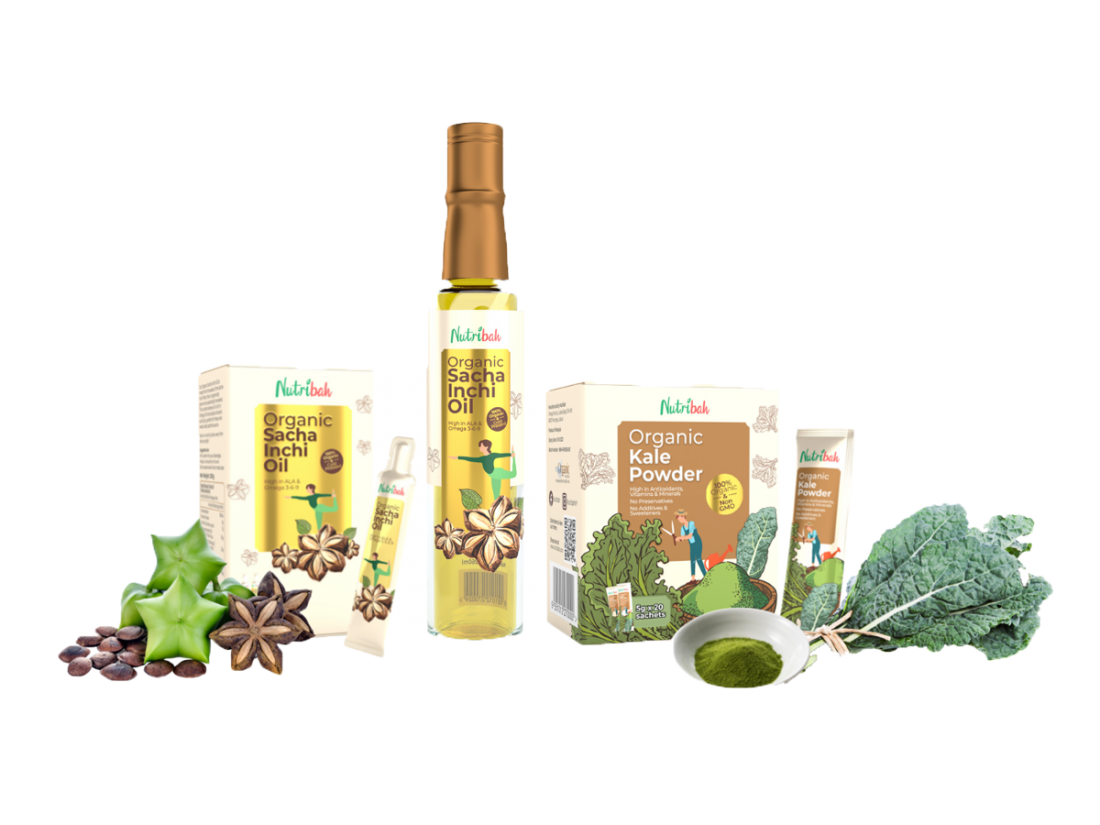 Matched together, the kale and sacha inchi plants make perfect crop partners. The creeper plant grows vertically while the kale simultaneously sprouts below, allowing a more efficient yield per acre of land.
Visitors to Nutribah will get to see first-hand how their produce is grown, experiencing the direct farm-to-plate experience that forms part of the company's total holistic approach.
"Let's say you were to order our Kale and Pineapple Juice, well, the kale and pineapples are right behind you," Preston shares. "You can literally harvest them, in two minutes, and we'll wash it and blend them freshly for you." Those opting to dine at Nutribah are served freshly harvested fruits and vegetables, as well as seafood from the aquaculture farm.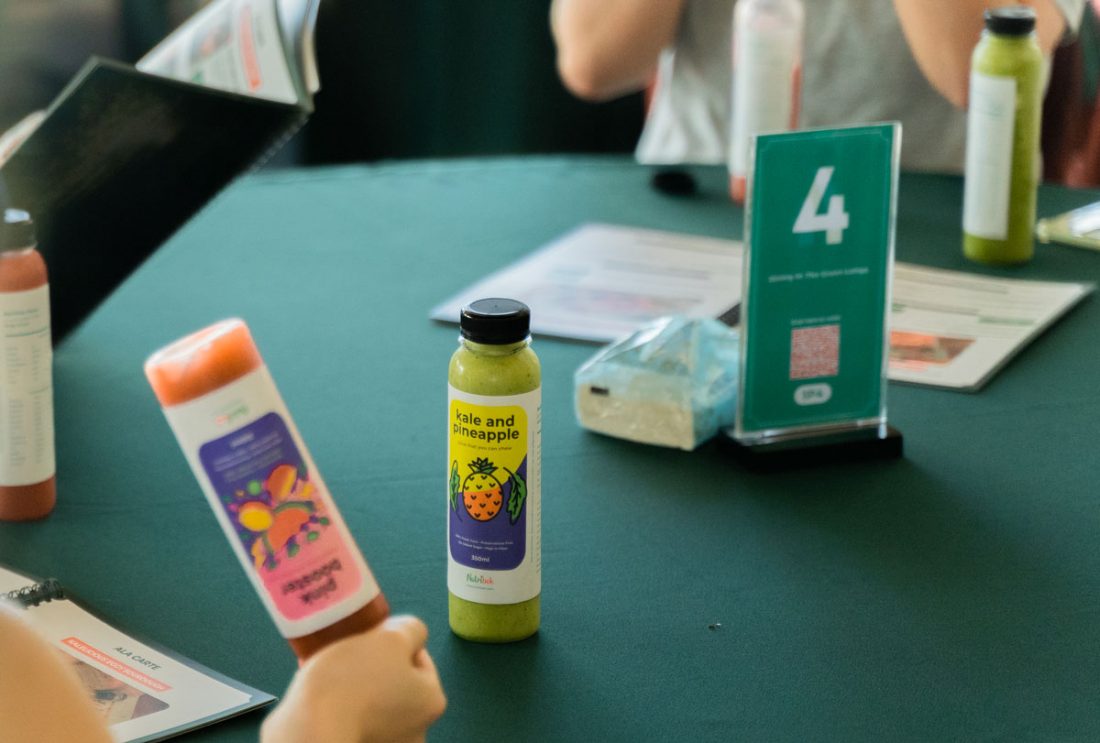 Rather than signing up for membership, guests at Nutribah can take up a residentship at the one-and-a half-acre converted farmhouse. While similar in concept to a membership, being a 'resident' signifies a sense of connection and belonging, differentiating it from a typical resort or a clubhouse.
"In the morning you can come over and join our 6.30 am yoga class, then right after that you'll shower, and you will have your organic and nutritious meal prepared for you because it's all served here. After that, you can use our co-working space to work," Preston says as he describes a typical day as a resident.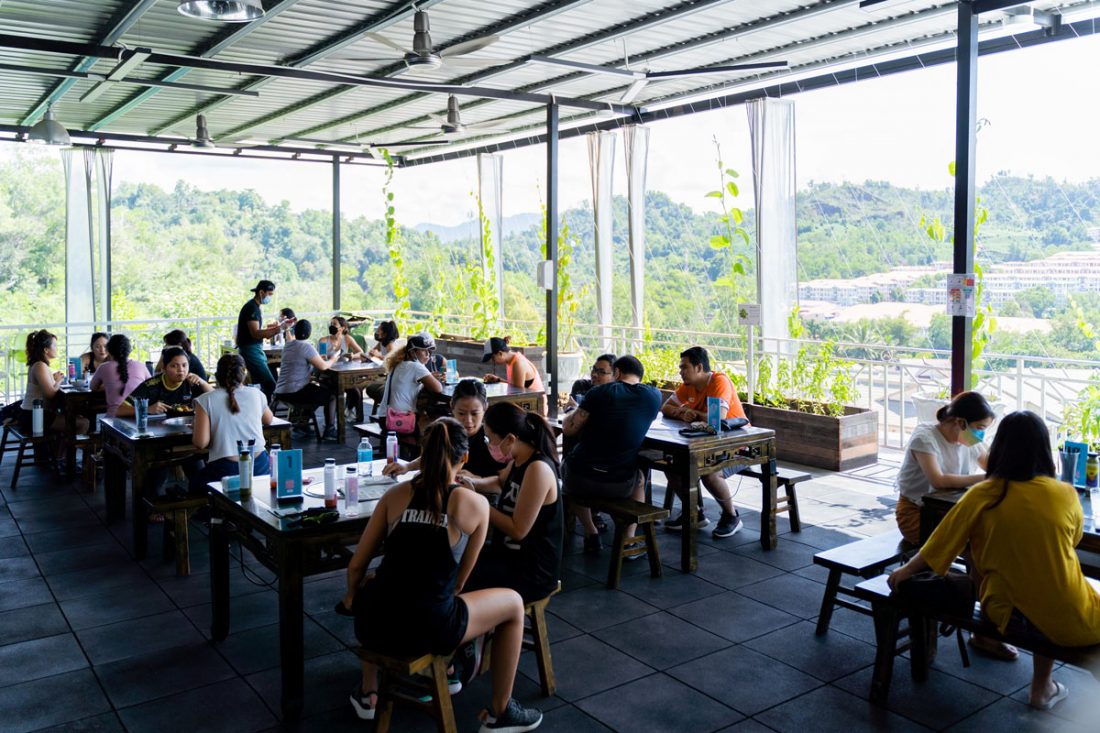 "Lunch then will be served organically, according to your order and towards five or six o'clock, if you want, you can hit the open gym. If you want to go for a hike, you go for a hike. A lot of people actually buy groceries from here because we have our grocery store here."
Reiterating Nutribah's commitment to promoting a holistic view of wellness as a way of life, the residency programme invites guests to become 'part of the house'.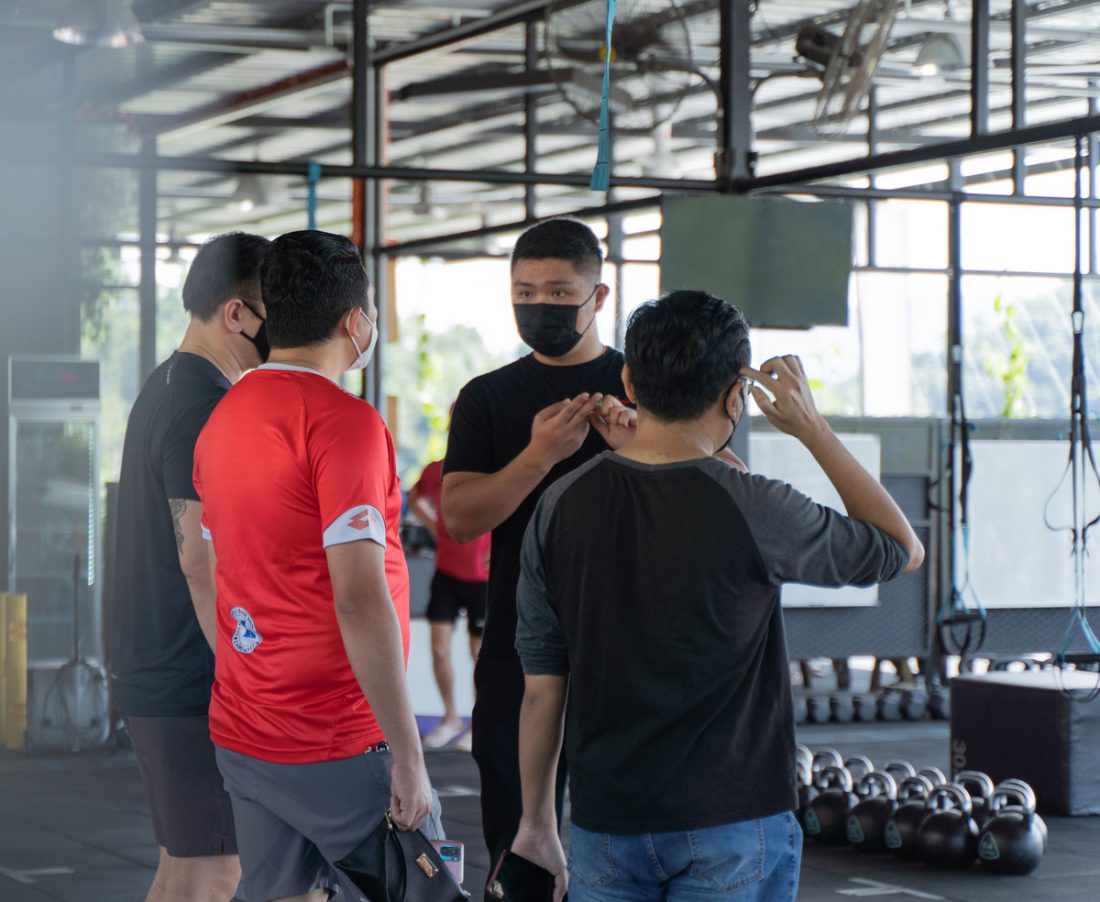 Nutribah's plans for growth show few signs of slowing down. A new wellness resort is in the works, one that's surrounded by 500 acres of rainforest and boasts views of Mt Kinabalu, for those in need of a serene getaway.
At the core of this constantly evolving and innovating spirit is a drive to uplift the lives of local farmers and the community. Farmers gain from the endeavours not just through an improved income capacity, but also in reskilling and preparing for the future.
"We did this and, for the future, we would want to create a whole holistic blueprint for us to share with local farmers, especially Sabahans, and even the whole of Malaysia," says Preston.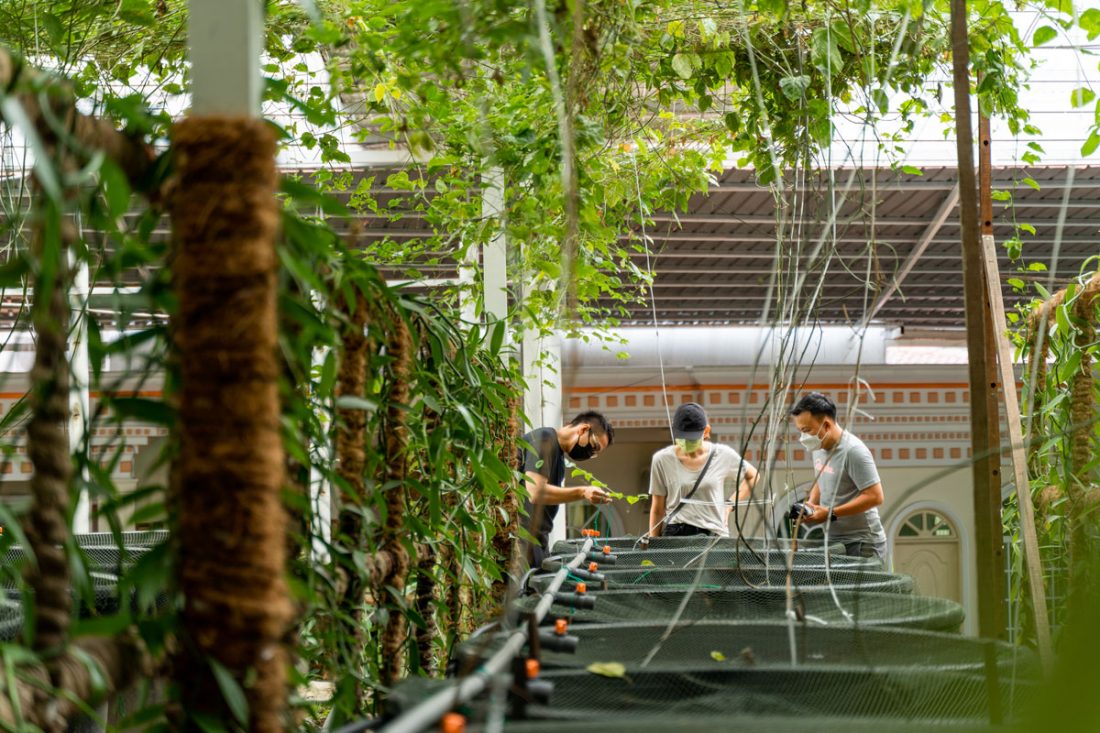 Nutribah's farming produce has also consequently helped bring down the market price within a year and a half, making nutritious food more accessible to all in the local community. Not only that, the idea of knowing where your food comes from and making decisions that amount to a healthy lifestyle is now attainable for everyone.
"A lot of people have this concept that farming is boring, farms are dirty, but what we've done is modernise it, make it fun, make it cool; there's our vertical farming and our aquaculture where we have the infamous Empurau fish, it's all in there."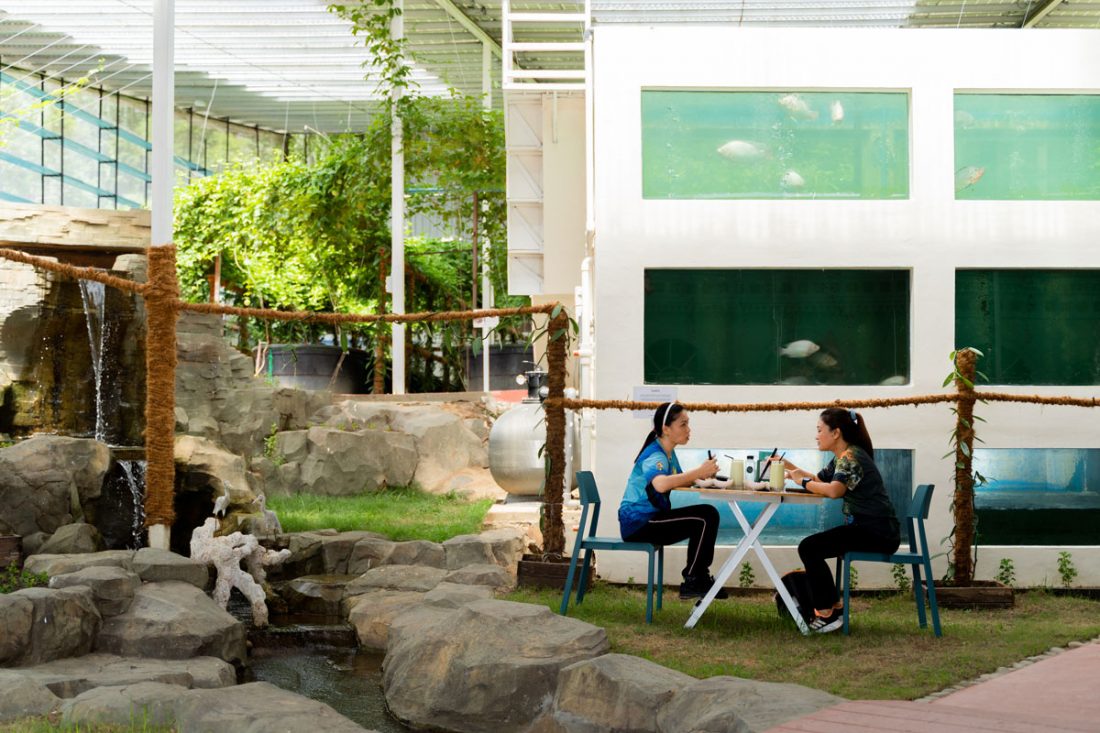 With its deep dependency and connection to the natural environment, it's hardly surprising that Nutribah's operations are committed to sustainability and preserving it for the future. The energy used by the business comes from solar power whilst rivers provide a source of water. 
The closed loop system also applies to the crops, as vegetables that are unfit to sell are fed to African nightcrawler worms, who in turn create fertiliser to grow the next batch of vegetables.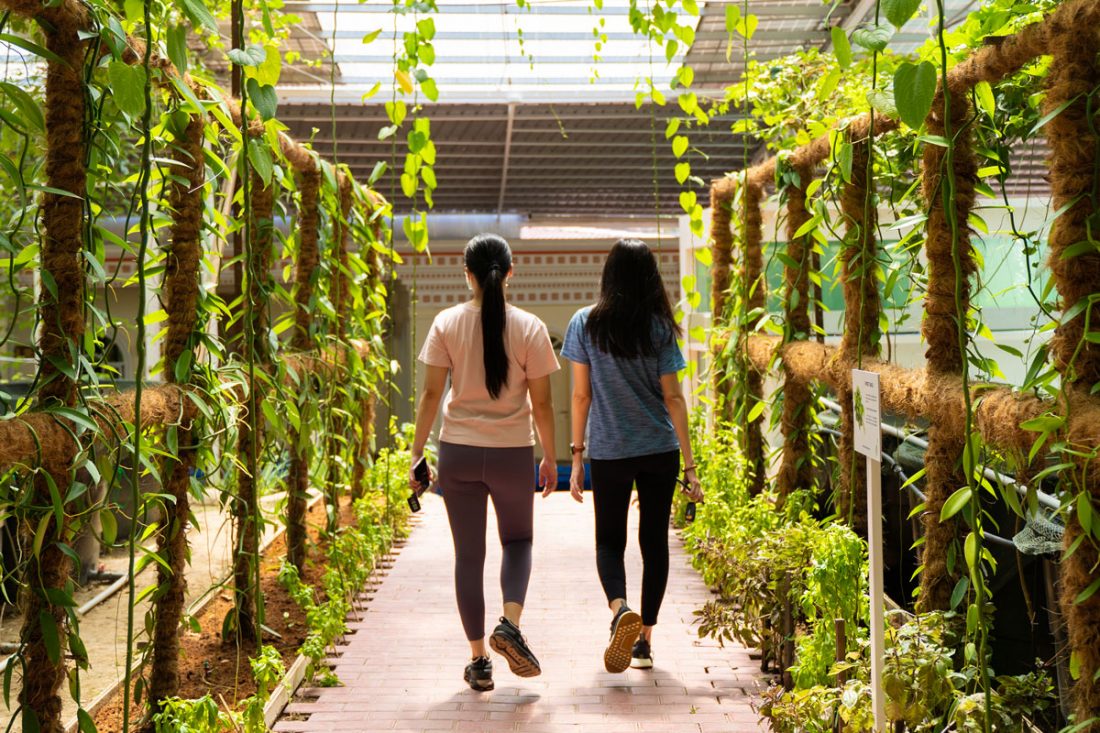 "Not only are we trying to create a lifestyle for the community and also for the farmers' uplift, but also one that will last even when all of us are no longer here, so it's self-sustaining for the next 100 years because we are not polluting," adds Preston.
"We have our vegetables, protein source, vitamins and mineral source, as well as water and wellness lifestyle facilities here. If there ever comes a doomsday, we could seal the gates and all residents can self-sustain and survive within, because everything we need is right here."
For more information and to shop Nutribah's superfood offerings, visit nutribah.com.