Gone are the days when the mention of batik brings to mind oversized silk renditions commonly spotted on ministers on festive occasions. Batik has been seeing new life breathed into them in recent years, translated into chic ties and pockets squares as well as trendy crop tops and work wear for a younger, fresher wave of modern batik.
It has also found new love among resort wear lovers, especially in the case of Kapten Batik and its founders.
It all started when Ekram Faiz and Farhan Omar, two engineers by trade, came to realise that the traditional Malaysian textile of batik was losing its cachet, especially among young people. 
"After a few observations from attending events, gatherings, and weddings, I saw that only a few people were wearing batik," Ekram recalls. "I saw that it was just mature people wearing the kind of very loose and shiny type of batik. I thought, 'That's not the style that kids wanna wear'. So, I told Farhan, 'We have to do something for batik'."
Kapten Batik was thus dreamt up to produce modern, refined styles of batik clothing using premium materials, designed with the tastes and desires of today's generation in mind. The brand was launched in March 2017, with the ultimate goal of preserving the rich heritage of traditional batik while adapting it into timeless clothes and accessories that people of all ages would want to dress in.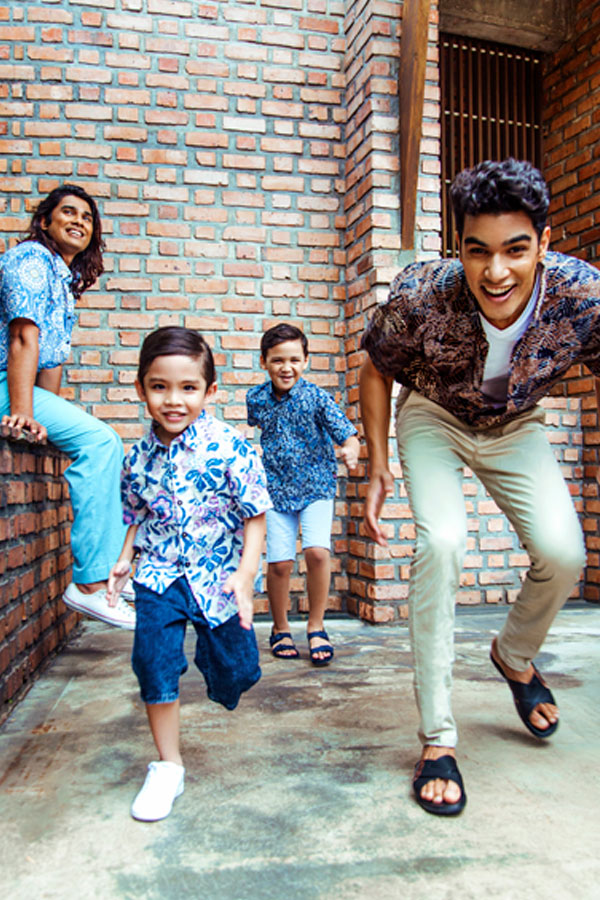 The changing fabric of batik production
At the beginning, the fledgling new company's modern batik shirts didn't stray from the zone of slim cut designs, the popular style of the time. But with changing attitudes and a growing understanding of the needs of a body-diverse batik-loving clientele, Kapten Batik started offering options that would compliment body types of all kinds.
"We initially developed cuttings that mostly would suit Ekram's body," Farhan says with a laugh. "We developed slowly from the slim modern fit to the tailored fit, and now we have ones that are very suitable for resort wear. It's how batik fashion evolves."
Taking pride in the quality of their batik shirts and accessories, Farhan points out the importance of the fabrics they use, citing it as the reason for their popularity.
"We have a lot of fabrics to play with, such as the Supima cotton which we import from the US," he says. "Our best seller is the Primisima cotton, it has a soft touch, but it's not too thin. So it will look nice on your body when you go to work or when you want to style it for big formal events."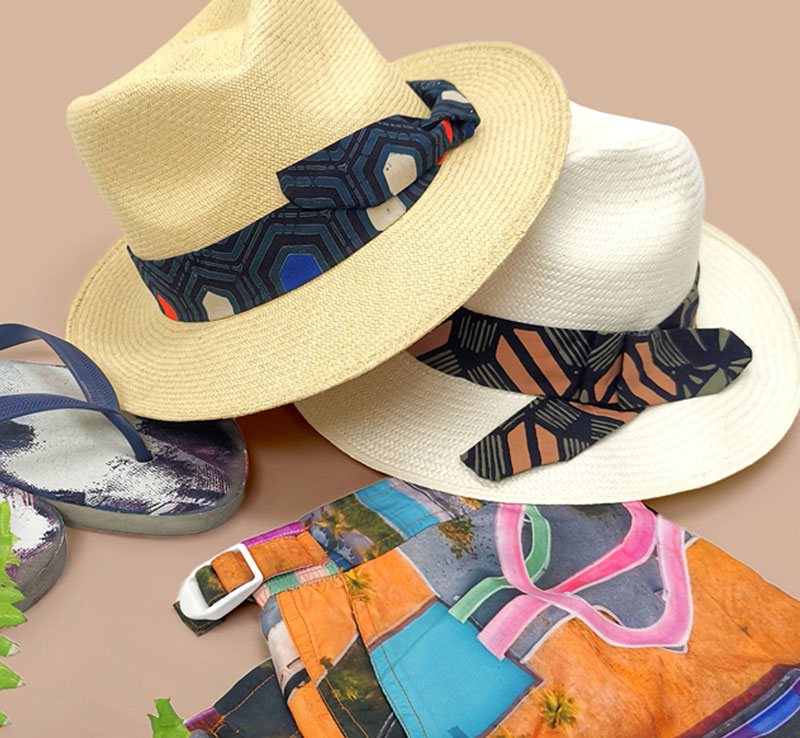 Bringing an international flair
Why the name Kapten Batik? The founders were drawn to the idea of a captain of a ship, charting the course into the unknown and boldly navigating the open waters. In the same way, Kapten Batik sees itself as the trailblazers seeking to reach new frontiers in the world of batik.
"During our meetings, we came up with this idea to make batik for a whole new generation, we thought of the word 'Kapten' and pictured a leader at sea. We wanted to try to be a pioneer for the incoming batik transformation," Ekram explains.
It is that same spirit of exploration that inspires the distinctive designs and prints that Kapten Batik is known for. Speaking on how their love of travel leads them to constantly stumble upon new sources of artistic ideas, Farhan notes:
"When we travel, we love to stay at hotels and when we see a nice design, we will adapt and make it our own. For example, we took photos from one of the luxury hotels in Jaipur, India."
"We went to China as well, and saw lots of different designs in the facades of the temple, so we often find inspiration in architecture, that we bring back and then design into the block."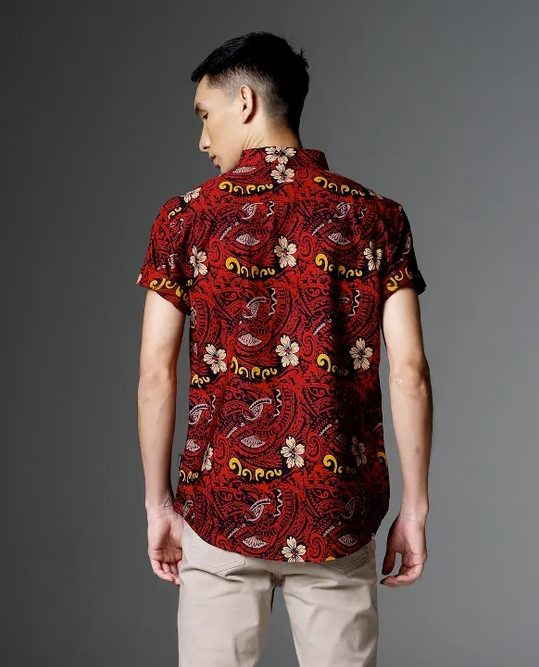 More recently, the Kapten Batik team took their travels even further, heading to Europe in search of new design ideas for a new collection. However, when the pandemic happened, the launch was held off and is now expected sometime in 2022. 
Nevertheless, Farhan remains hopeful for their collection and resumes their plans to take on Europe in the very near future.
"If we didn't have COVID, we would have had plans for one small pop-up in London and another in Paris. It was just a matter of timing, as we planned to go in March 2020," he shares. "Maybe, I will say, at the end of 2022, we will try again."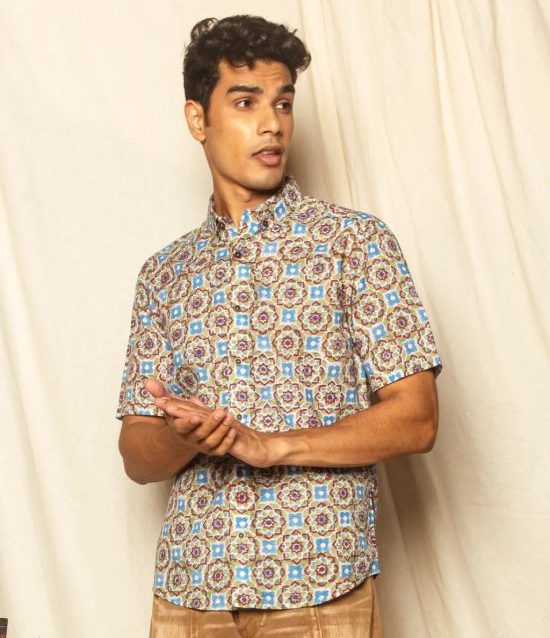 Forging the future, grounded in the past
In the meantime, the co-founders have their hands full with plans to expand their collection lines.
"When we started, we focused on men's shirts, but right now, we're developing kids' batik and we're about to launch our women's batik collection next month, due to heavy demand from ladies, " says Ekram. 
They've also teamed up with Malaysia Airlines to create exclusive batik products for the Enrich programme, and have partnered with the Datai, producing new batik wear which will be launched at the Langkawi resort early next year.
Looking back on their journey, the co-founders share how the business has grown beyond their wildest expectations.
"We never imagined that our batik would go this far, or that we would have a boutique or build good connections throughout the fashion industry, because we don't have a business background and we've only driven this company using our own instincts," Farhan says. 
Asked whether their engineering skillset might have played a role in their success, Farhan adds, "For decision making, I think our engineering background helps, because we have a different approach, even though it's against the conventional business rules."